Cyxtera Technologies is helping innovative enterprises to increase agility and accelerate growth. We delve into the global data centre platform with Senior Vice President and Field CTO, Holland Barry.
INTRODUCTION
"You've got companies not wanting to own their data centres anymore, even shutting down their corporate headquarters, and people working remotely. On the other hand, you've got those that may have overcorrected a little bit in the public cloud and are looking to recalibrate where their workloads run."
At the intersection of these two macro-workload movements sits the global data centre platform, Cyxtera Technologies (Cyxtera).
Providing deeply connected and intelligently automated infrastructure, Cyxtera enables businesses around the world to scale faster, meet rising consumer expectations, and gain a competitive edge.
For experienced technology executive Holland Barry, Senior Vice President and Field CTO of Cyxtera and orator of the opening statement, the company was his first taste of data centre service provision.
"I've been in technology for exactly 30 years, but I've always been on the consumer end of the data centre industry. I've been in various IT roles and part of start-ups that consumed data centre colocation services, so Cyxtera is my first time behind the scenes, seeing what it's like to be on the provider side of the business," Barry reflects.
With more than 60 data centres in over 30 markets, world-leading data centre colocation and interconnection services are provided by Cyxtera to around 2,300 customers globally, including leading enterprises, government agencies, and various service providers.
This global network of data centres offers industry-leading performance and exceptional reliability, whilst on-demand access to secure, direct and dynamic connections allow businesses to scale and accelerate growth through Cyxtera's Digital Exchange. The Digital Exchange offers on-demand access to solutions in four main categories: compute, storage, network, and security.
"Cyxtera has built a future-ready global platform that lets you manage and monitor pretty much any aspect of the data centre experience," explains Barry.
"We provide our customers with access to on-demand hybrid IT solutions. We are very technology-focused, more so than almost anyone else in our industry, and have built pretty much everything that's on our core platform from the ground up."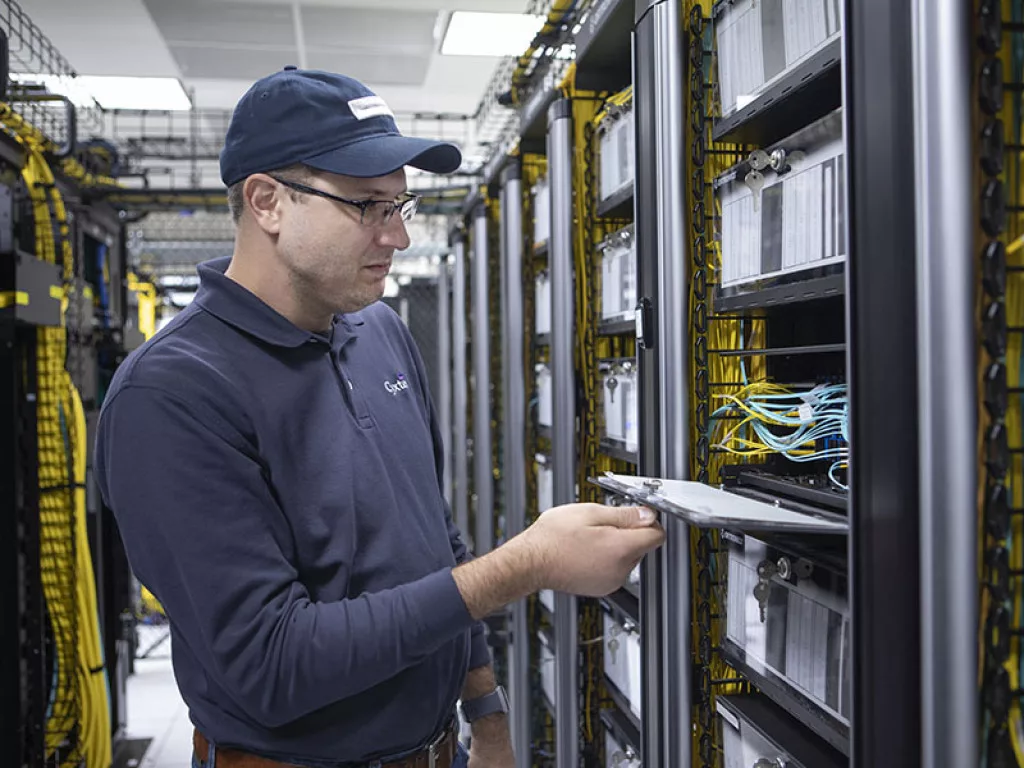 FACILITATING CONNECTIONS
Being a global platform is a true differentiator for Cyxtera, who takes a wholly API-first approach to its digital infrastructure services.
This API-first approach means clients can take advantage of future-ready and extensible Cyxtera platform features, enabling maximum flexibility, cross-platform versatility, and custom solutioning.
"We try to facilitate connections between our customers and global ecosystem of partners. If you were to take the roof off one of our data centres, you would see hundreds of customers and providers doing business with each other," Barry says.
"It's our job to create a fabric, an automation system to allow those people to do business together. That ecosystem is really what makes it all happen, so our API-first mindset is extremely important."
As part of the NVIDIA DGX-Ready Data Centre Programme, many Cyxtera data centres have also been reviewed and certified as ready to meet the demands of customers implementing artificial intelligence (AI) applications, which are growing at an aggressive rate.
AI applications demand high-performance compute resources and specialised power and cooling, making it costly for enterprises to build and maintain, whilst the amount of data that needs to be managed and processed at low-latency rates is skyrocketing.
By partnering with NVIDIA, a global leader in AI hardware and software, Cyxtera ensures enterprises can deploy AI applications while avoiding many of the challenges associated with infrastructure planning, which can delay operations.
The partnership with NVIDIA is one of Cyxtera's centrepiece AI initiatives, according to Barry, enabling AI workloads for NVIDIA DGX Systems customers.
"We're also proud to be an exclusive provider within NVIDIA's Inception programme, where they provide credits and compute resources for those who are just getting their journey started in the AI world," he adds.
"Because we have a footprint of DGX compute systems deployed globally, premium tier Inception members can log in and get a two-week free credit to validate their solution and carry out performance and compatibility testing, as opposed to going out and having to write a large cheque or borrowing one from someone else."
As part of the Cyxtera ecosystem, the company is also focused on enabling the cloud service providers who are building full-service AI platforms to offer customers a multitude of infrastructure options that fulfil their AI requirements.
"If customers need access to infrastructure, and we don't have the right flavour or the right service on our core platform, we can easily connect them to these cloud service providers in our ecosystem who are doing AI," Barry shares.
PUBLIC CLOUD ADJACENT
Cyxtera likewise works with a lot of the world's top OEMs, like HPE, to deliver their technology within its Enterprise Bare Metal platform. Traditional HPE customers can now consume HPE-as-a-Service, for example, whilst NVIDIA customers can deploy DGX-as-a-Service.
An attractive complement to public cloud environments, the Enterprise Bare Metal platform combines the financial and operational flexibility of the cloud with the control, performance and security of enterprise-grade dedicated infrastructure.
"If DGX is overkill for example, or might not be the right solution, it means that clients can still experience the NVIDIA platform by leveraging Cyxtera's other OEM partners or ecosystem CSP partners," Barry tells us.
Enterprise Bare Metal is an on-demand model designed to meet a broad range of workload needs. It is perfect for seamlessly extending an existing colocation environment, or rapidly expanding into new markets without the burden of capital expenditures, lengthy implementation cycles, depreciating assets, or adding to local staff.
"We describe ourselves as cloud adjacent, and a leg of a multi-hybrid strategy which we're seeing a lot of our customers execute on. I would even put Cyxtera in that category; we also leverage public cloud services for a certain class of workload, even though we have all the resources to run it here.
"We like to talk about ourselves in that context, so when we describe our Enterprise Bare Metal platform, we highlight why it's different to the public cloud and why you can complement what you're doing in the public cloud a lot of the time," Barry outlines.
Cyxtera's dedicated single-tenant environments are therefore the optimal venue for the workload of customers who want full control over infrastructure. At a time when most companies have cloud-first mandates, Cyxtera ticks all the boxes.
"People are getting a little savvier around the calibration exercise of which workload is the best fit for which venue," notes Barry.
"We're seeing people consume a multitude of public cloud services, and then a multitude of services from companies like ours. It's all about that calibration with the right venues to run your workload, and we're in the middle of those conversations."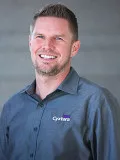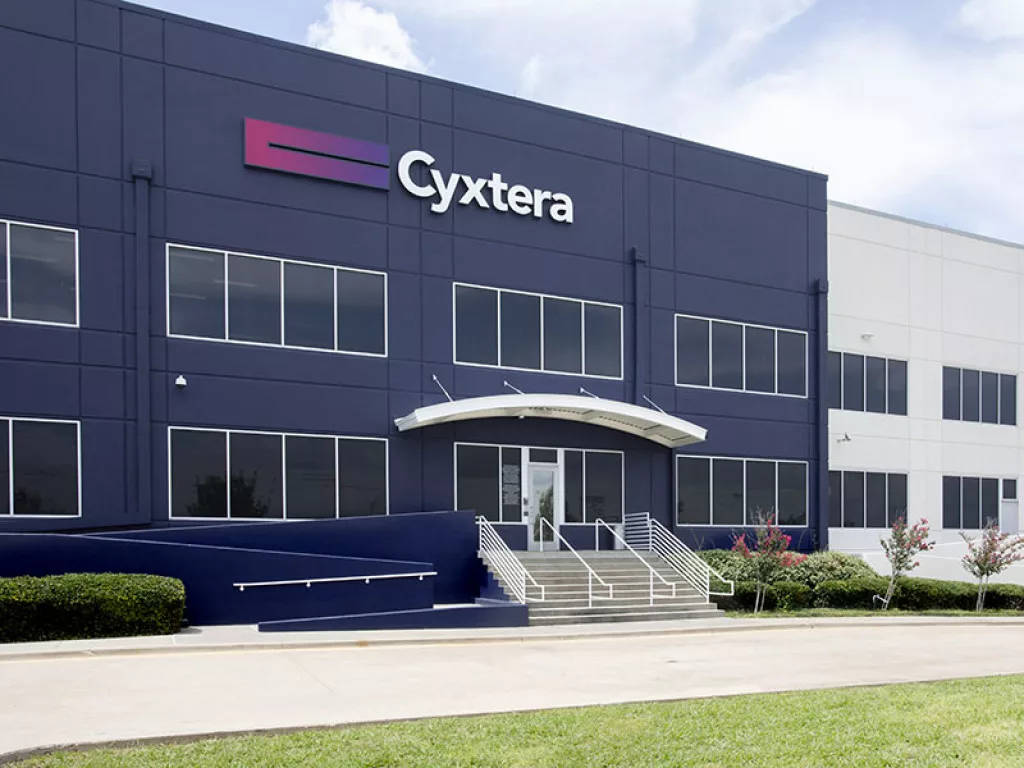 COLOCATION ON DEMAND
Another offering that Cyxtera continues to evolve and iterate on is its on-demand, single-tenant dedicated colocation cabinets.
SmartCabs come complete with built-in power and network connectivity as well as access to the Digital Exchange, accelerating time to market.
"You can think of SmartCabs as colocation on demand. These are ready-to-consume colo environments with core networking included," Barry informs us.
"The whole idea is that you can send us your infrastructure, send us the power cord, and we'll do the rest. You can bring that infrastructure to life without having to go through the exercise of creating a colo environment. If you have a specialised piece of equipment, you can send it to us, and we can shorten the delivery time and workload readiness for that particular piece of infrastructure."
With SmartCabs, clients get preconfigured space and power within a Cyxtera data centre, a unified environment managed through the company's self-service customer Command Center.
The Cyxtera Command Center is a dedicated platform that allows infrastructure to be monitored, managed, and controlled from anywhere.
With a user-friendly, mobile-optimised user interface that makes it easy to gather insights and act from any device, the Command Center allows custom reports to be created, activity to be constantly monitored, and teams to be managed with enterprise-level control and security.
Access to everything is in one place, including hardware configuration, maintenance tasks, and personnel management, which helps achieve business goals faster.
"We're really proud of the Command Center that we've built, it's something that sets us apart in the industry," Barry acclaims.
Earlier this year, meanwhile, the company announced the newly-launched Cyxtera Labs, a new programme that offers support and resources to accelerate customers' innovations to market.
An encapsulation of the idea that growth can and does drive innovation, Cyxtera Labs is designed to support R&D projects by offering cost-effective, consumption-based solutions without compromising performance, control, or scale.
The programme builds off the power of Cyxtera's Digital Exchange, to help customers connect to raw infrastructure in the form of Enterprise Bare Metal and SmartCabs.
"Cyxtera Labs is very similar to NVIDIA's Inception programme in that it helps accelerate our customers' prospects and ideas to market, from start-ups who maybe need a little bit of a leg up to large enterprises who may not have the budget," states Barry.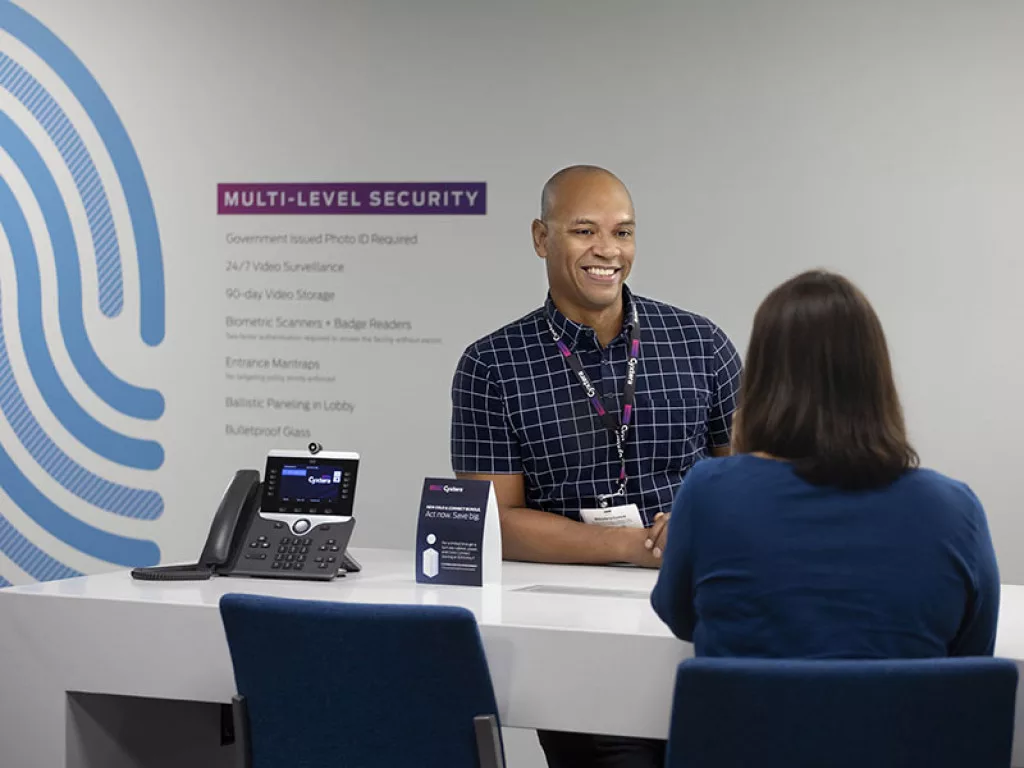 THE LIFEBLOOD OF CYXTERA
Partners are the very foundation of all these services that Cyxtera delivers to customers.
Barry describes supplier and partner relationships as the "lifeblood" of the company. In addition to strategic partnerships with OEM partners like HPE, Barry cites the role of technology and Managed Service Providers in providing a unique, robust route to market.
"They put their extra layers of service on top, and really complete the offerings we provide as a colocation and data centre platform," he recognises. "Cyxtera customers can then easily connect to a world of technology solutions through our Digital Exchange fabric to use on-demand, whenever they need them."
Likewise, it goes without saying that there would be no Cyxtera without the company's 800 or so employees.
"There is ongoing investment into educating and training staff, and we fund community outreach projects to help our employees make a difference in the community.
"We also give out what we call Spotlight Awards that recognise employees across every functional area of the business. We're always keeping an eye on those people who go above and beyond.
"I'm proud of the way we treat the crew here. The culture is super start-up minded, technology-focused, and we're constantly introducing innovations and new solutions to market," Barry smiles.
It's thanks to the team at Cyxtera that a comprehensive portfolio of data centre and interconnection services is provided to customers globally.