Gulf Interstate Engineering is redefining the way in which customer solutions are dispensed and rendered. Shari Davis, Director of Midstream, talks us through the company's quest to be the leading global energy services provider.
A GULF IN CLASS
Turn back the clocks to 1953. Periodically, Life magazine traced the gradual progress of Gulf Interstate Engineering's (Gulf) natural gas pipeline construction progress until the thrilling project's epic conclusion in 1954. The gargantuan main pipeline ran from Louisiana to Kentucky to serve the growing US markets for natural gas energy, spanning 1,160 miles and proving itself as one of the most innovative and historic engineering marvels of America's post-war industrial age.
Seven decades on from leaving the avid readers of Life transfixed, Gulf is still making history.
There are two trends that will undoubtedly have a significant impact on the oil and gas industry over the next decade. As some US states are moving toward using 100 percent clean energy and away from fossil fuels, hydrogen will become a prominent alternative fuel source.
Hydrogen is a clean fuel that only produces water when consumed in a fuel cell and is an energy carrier that can be utilized in cars or houses. About 95 percent of hydrogen production is currently produced from steam reforming of natural gas but other methods (electrolysis, photobiological, photoelectrochemical and solar thermochemical processes) can provide a greener option for hydrogen production.
"The recent Inflation Reduction Act (IRA) legislation has also provided incentives to capture the CO2 by-product from the methane reformer process, and this is leading to more associated CO2 sequestration projects to produce blue hydrogen," introduces Shari Davis, Director of Midstream for Gulf.
As prolonged droughts continue to cause severe water shortages across the western half of the US, the other major impending trend will be the development of desalination plants with a network of water pipelines to deliver freshwater to existing reservoirs for human consumption and agriculture.
The most common method of desalination is the distillation method, but it can be expensive and energy intensive. However, large-scale facilities like the Sorek Desalination Plant located south of Tel Aviv, Israel which produces over 137 million gallons of potable water a day, looks to be a more viable alternative.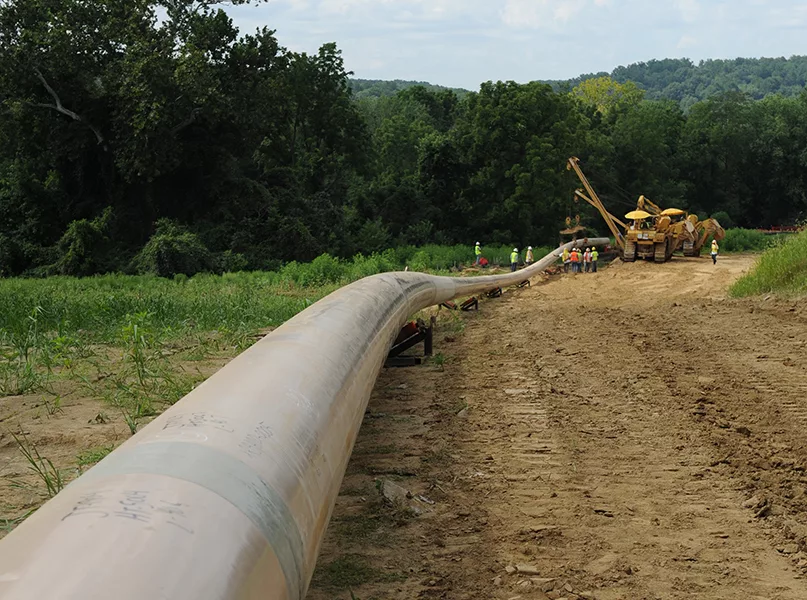 NAVIGATING AN EVOLVING INDUSTRY
Now drawing on 30 years of international and domestic experience in the energy industry designing onshore oil and gas facilities, refineries, petrochemical facilities, renewables and offshore platforms, Davis has worked on projects in the US, Iraq, Russia, Colombia, the United Arab Emirates (UAE) and Qatar.
"There is a favorite saying that we use – "where there is oil, there is more oil". We just need to develop new technologies to get to it," she begins.
"Over the course of my career, we have gone from primary recovery to secondary recovery methods like water injection to force oil to the surface or using the steam flooding process to heat the oil making it less viscous so it can be pumped. Next, we used tertiary recovery methods such as enhanced oil recovery with dense phase CO2 to penetrate oil in the shale rock, making it less viscous so it can be pushed to the production wells."
While technology continues to evolve in this way, it is becoming more challenging for the oil and gas industry in the US, which has often been villainized in the past decade.
Government regulations must now encourage the development of all forms of energy, including coal, natural gas, nuclear, hydroelectric, solar, wind, and renewable to meet the growing demand as the worldwide population reaches eight billion people.
Based in Houston, Texas, Gulf has diligently served the energy industry since 1953. Dedicated to constantly expanding its services, the company's capabilities now include engineering, procurement, construction management, field inspection, staffing services, professional survey and integrity services besides many more.
"We currently have 229 staff in engineering, 365 in field services and 30 in corporate administration, and the business has completed over 1,800 projects in 36 countries over 70 years in operation," elaborates Davis.
Gulf continues to excel in the project management and engineering of over 120,000 miles of pipeline systems around the world, a focus that covers onshore and offshore pipelines, gathering systems, production facilities, pump and compressor stations, storage terminals and loading facilities.
This vast experience and an elite array of capabilities encompass all aspects of oil and gas production from the wellhead to the export terminal. In the past 10 years alone, Gulf has managed the implementation of projects, and has a combined capital cost in excess of $10 billion.
Essential criteria, such as stakeholder engagement, social and environmental impacts, safety in design, quality in construction, and operational integrity, have been hallmarks of Gulf's services throughout its esteemed 70-year history.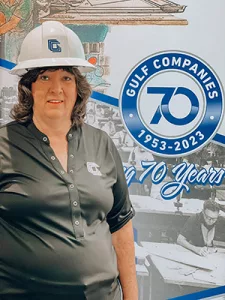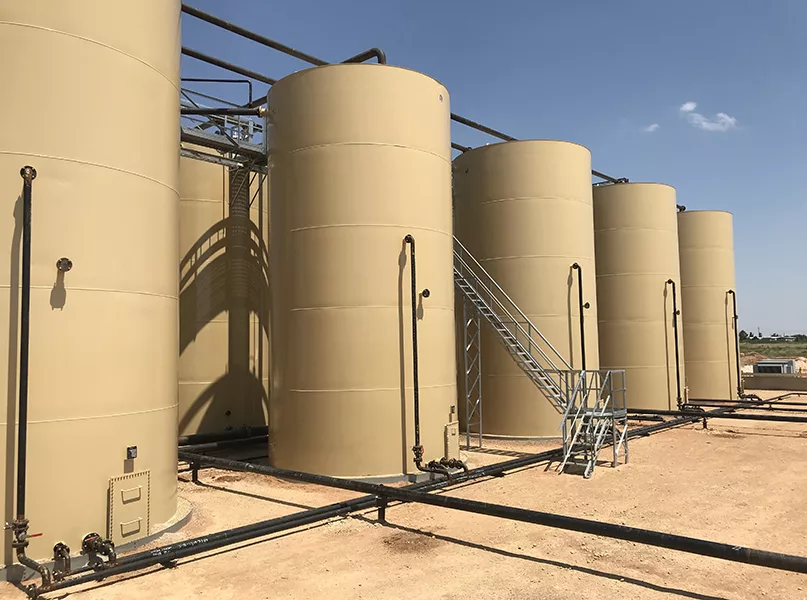 A PORTFOLIO OF SUCCESS
Gulf has recently completed the Front-End Engineering and Design (FEED) services for the Summit Carbon Solutions' Midwest Carbon Express (MCE) CO2 Capture and Sequestration Project.
This system consists of approximately 2,000 miles of mainline, gathering lines and laterals that operate in the dense phase regime. The CO2 will now be captured from more than 30 corn-based ethanol production plants and several fertilizer production facilities in the Central Plains.
Specifically designed to transport 12 million metric tons per annum (MMTPA) of CO2 for secure geologic sequestration, three injection sites are envisioned with booster pumps and a metering system feeding into Class VI disposal wells.
These pipelines range in size from four to 24-inch nominal diameter and there will be approximately 10 electric-powered pump stations. Gulf has swiftly moved into the next phase of the project, performing the detailed design and execution. This project is especially notable because, after its construction, it will be the longest dense-phase CO2 pipeline in the world, putting Gulf on the map once more as a leading specialist in its field.
Elsewhere, Gulf is providing engineering, procurement and construction management (EPCM) services on Venture Global's CP Express Pipeline Project. The project consists of an 85-mile pipeline with a 48-inch diameter, a six-mile, 24-inch lateral pipeline and associated compression and metering facilities supplying Venture Global's Calcasieu Parish LNG facility. Construction will begin this year with Gulf providing inspection, commissioning planning, start-up planning and acceptance testing oversight.
Similarly, Gulf has completed the detailed engineering and design of a standard tank battery for a client in the Permian Basin. Using this standard design for medium size facilities, construction packages containing key documents such as piping and instrumentation diagram (P&IDs), plot plans, isometrics, civil drawings, electrical drawings, and a 3D CADWorks model have been developed for 25 different sites. Instead of eight to 12 weeks to create a construction package, this methodology has reduced the engineering schedule to three weeks and improved the construction duration by 28 percent.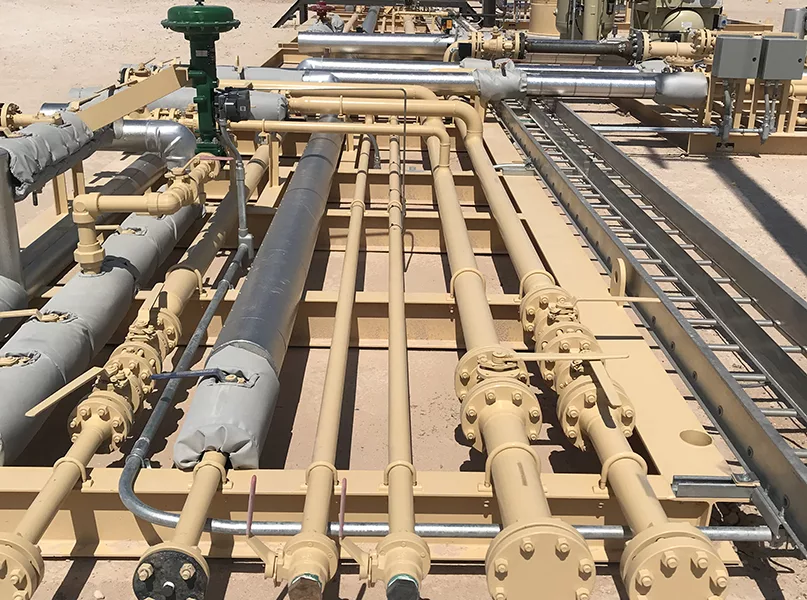 ATTENTION TO DETAIL AND PEOPLE
Gulf recently revamped its entire integrity management system to integrate both the quality, health, safety and environmental (QHSE) requirements of ISO 9001 and 45001, then proceeded to form the QHSE Steering Committee in November 2022.
Comprising 17 employees and representing various disciplines and experience levels within the company, the objectives of the committee are to communicate the culture, goals and results, promote continuous improvement and corporate QHSE strategy and engage employee participation through training and development initiatives.
In addition to this, Gulf is a family-oriented company that recognizes employee life events such as company anniversaries, births, deaths, weddings, and citizenship with shoutouts.
These are messages that say thanks for your service, congratulations on your new arrival or condolences on your loss. While it is a simple gesture, Gulf's employees appreciate the acknowledgement of what is happening in their life. Gulf recognizes employees celebrating their five, 10, 15, 20, 25 and 30-year anniversaries at quarterly employee lunches.
Gulf also encourages and reimburses employees who seek graduate-level degrees or professional engineering licenses.
"I would attribute Gulf's longevity in the industry to the tenure and expertise of our employees and leadership. The average length of employment with Gulf's Houston-based staff is over 15 years. In addition, we have 32 professional engineers holding 164 individual licenses in the US and Canada," acclaims Davis proudly.