Providing on-site services across the US, we speak to the executive team at Reflection Window + Wall, and discuss the facilitation of façades in the construction sector.
INTRODUCTION
Since its establishment in 2001, Reflection Window + Wall, LLC (RWW) has been operating at the heart of the construction sphere in the US.
There's no question that RWW's expertise and substantial portfolio of successful products including window walls, curtain walls, railings and more is providing them with significant opportunities for growth.
RWW is a medium-sized national architectural building enclosure company. Headquartered in Chicago (Illinois), the company's projects can be found throughout the US.
"We specialize in the engineering, pre-construction and project management of façade construction," introduces Joel Phelps, Chief Operating Officer of the company. "Operating from coast to coast across the US, we have over 100 employees, and the patented manufactured systems are designed with the flexibility to satisfy the creative features of designers, developers and architects."
"Whether it is a structurally glazed window wall, punched opening window, curtain wall or façade component materials, all our products undergo rigorous QAQC observation and testing by RWW's employees."
Prior to the installation of any of RWW's products, a mock-up of the system is provided to an American Architectural Manufacturers Association certified independent third-party testing facility. These systems then undergo extensive testing to ensure that they meet the stringent standards for structural, water, wind and temperature performance for the project. The end result is that RWW is able to provide high performance façade products that achieve the designer's architectural intent while providing the best monetary value to its customers.
"We have built a strong partnership alliance with the Kawneer Company," Phelps says. "This strategic partnership provides our customers with additional technical expertise, engineering resources and product choices. Kawneer's product range includes unitized and captured curtainwall systems, railings, shutters and storefronts."
As a global design company, RWW is constantly learning from its range of experts and colleagues, who enrich the company's knowledge and practices, and in turn is reflected in the company's brand.
"We are passionate people. Passionate about architecture, design, innovation, and excellence. Passionate about leaving a mark and making history," Phelps adds.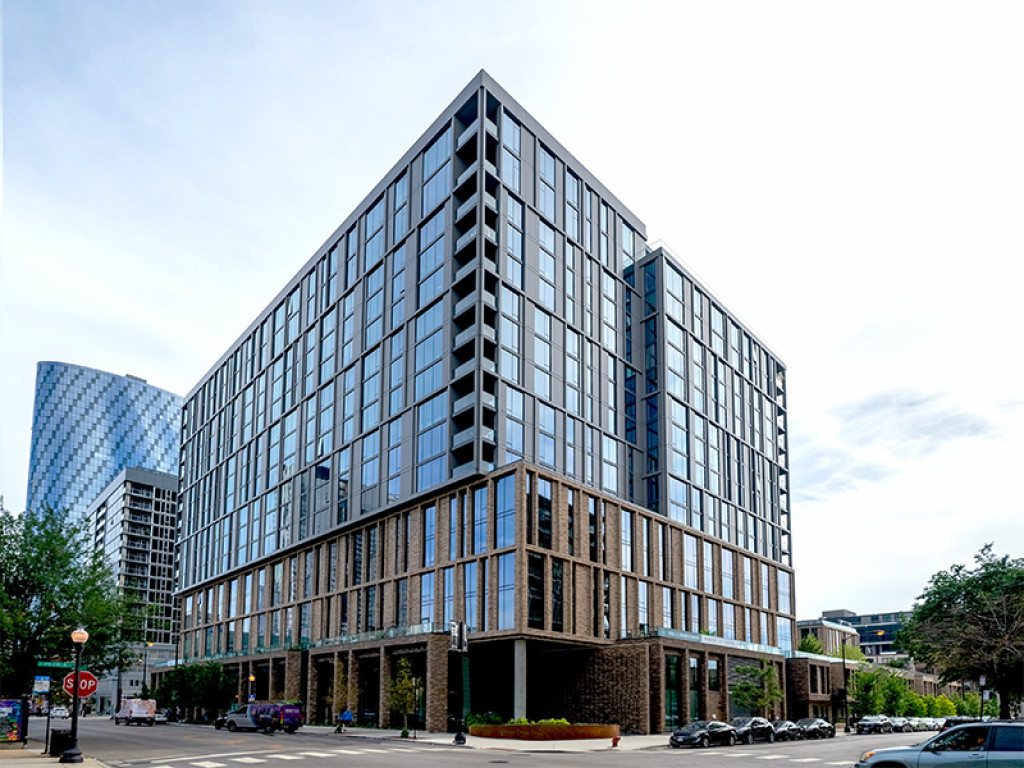 AN EVER-CHANGING SPACE
Over the course of RWW's lifespan in the construction sphere, the company has seen the gradual growth and change of market demand across the US.
"Right now, there is a trend that sees property developers moving from their original regions and expanding to alternative markets," Rodrigo d'Escoto, Founder and President of RWW tells us. "This has been going on for the past 10 or so years, and it consists of developers following the path of opportunities, and of course operating alongside these developers. We follow their movements too.
We are currently operating in 21 cities across 12 states. More than a decade ago we undertook a project just outside Chicago. Then, a client requested we work on an installation in Boston (Massachusetts). Much of our work is now located in Philadelphia, Indianapolis, Nashville, Boston, California, Nevada, Kentucky, and North Carolina. Additionally, people want us to sell our products in Florida. Our demand comes from across the U.S. Everywhere we go we have been involved with those opportunities and markets through either a contractor, an architect, a façade consultant or a developer.
With this delivery of products and installation services on-site, RWW has gained a reputation as a high-quality service provider that sees its services delivered full circle, working with multiple agents in the construction sector to get projects completed in a mutually beneficial way for all associated.
"Property developers want a reliable system when it comes to consistent performance, on-time delivery and smooth installation," d'Escoto says. "From a performance point of view, we assure that our products do not, for example, leak air or water, and we have undertaken thousands of field tests over the last 20 years that we have been through, including 50 to 60 different design mock-ups over that time – performance mock-ups, visual mock-ups – these are all services that we provide."
"If you are a developer in Chicago for example, and you are undertaking a project in Nashville, you call RWW, because we have a presence there and we take our proven systems and products, bringing this quality and expertise to the location. The industry trend has shifted from our services largely being required in primary cities to our services being required in many secondary cities across different states as well, following the latter's expansion.
"What really sets RWW apart in the industry is our ability to facilitate and serve our clients no matter the location, and deliver a full service during any project, making use of our years of expertise and domestic and overseas production partners," d'Escoto states.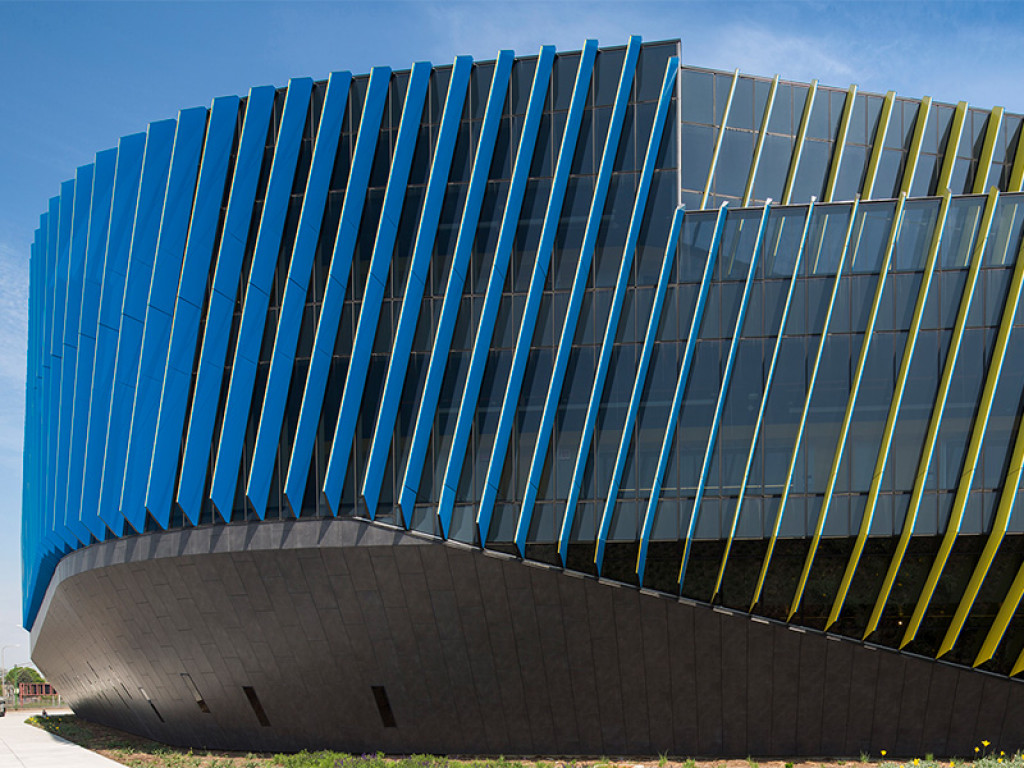 THE BEST IN THE MARKET
RWW prides itself on its ability to deliver quality façade components on-site and on time. Utilizing the best materials available, the company's products are not only aesthetically designed, but also function with inherent durability that lasts, all the while driven by a core and original technical design from the heyday of the company.
"Any good window system today follows what we started 15 years ago," James White, Executive Vice President of Manufacturing and Engineering, explains to us. "If you want a good quality system that performs, it follows the same design approaches we had back then.
"Despite other companies utilizing these original designs, we are proud of our newer window wall and curtain wall systems. Nobody else has these kinds of systems in the market today. We are providing our true and tried technology backed by a manufacturing base that has proven time and time again that they can perform on a budget, schedule, and deliver high quality since the company's inception."
These company products are in part produced by a variety of partnering businesses that are both US and internationally based.
"We have partners across the globe, such as those in Shanghai, China and Mumbai, who each offer different products, requirements and advantages," White explains.
STAYING AHEAD OF THE INDUSTRY
RWW focuses on bringing the best possible products to its clients, and constantly looks ahead at what the market will require rather than grounding its product development in the present.
"The future of the company and our products is very exciting," says Jason Eastwood, Global Head of Products at RWW. "At the core we are a products company; we provide solutions for our clients to enclose their buildings and do so in a highly professional way, under a unique brand and banner that meets architectural needs.
"What is most exciting is the development of our products over the next couple of years. Within this time period we are going to be introducing new products to expand our portfolio, and we will be refining those that we already provide to the market. We are staying ahead of the game when it comes to product innovation as well, with technology really coming through in the façade industry, and we are looking forward to incorporating that into our products, while meeting and exceeding our clients' expectations."
To keep ahead of its competitors in the construction space, RWW makes sure to maintain and improve upon its original, existing and classic product offers.
"We typically upgrade our product line as we go ahead to provide the best version of that product possible, so we are going to be bringing out an additional version of the curtain wall that is in progress," Eastwood continues. "There will be different classes of this product to meet the needs and different structural loads and spans of the buildings, as well as the curtain wall developments by the end of the year."