From 'peaches and beaches' to a progressive sustainable city, we examine the dynamic growth of the City of Kelowna with City Manager, Doug Gilchrist
INTRODUCTION
Nestled in the Okanagan Valley and surrounded by the scenic waters of Lake Okanagan in the heartland of British Columbia, lies the City of Kelowna.
Once a rural town known as a haven for agriculture and a burgeoning tourism sector thanks to its scenic natural amenities, Kelowna today has blossomed to become a destination city known for its educational hubs, environmentally sustainable stance, and innovative incorporation of technology.
"Kelowna used to be referred to as just 'peaches and beaches' but we're a long way from that now," opens City Manager for the City of Kelowna, Doug Gilchrist.
Admired for its natural beauty, diversity and connectivity, it is a destination that has been shaped in recent decades by significant growth. Indeed, Kelowna now stands as the largest city between Vancouver and Calgary with a population of roughly 140,000 people.
Having regularly visited Kelowna as a holiday destination throughout his childhood, Gilchrist has paid witness to the city's transition.
Marrying his passion for Kelowna with a working background in public service, Gilchrist joined the city following experience in real estate appraisal for the provincial government of British Columbia. After this, he spent time with the federal government doing land and economic development with First Nations communities.
"I then migrated to municipal government here at the City of Kelowna, taking over the real estate development department at the time.
"I decided that the future of impactful government in my view was at the municipal level, where you can really get things done in a timely way that affects citizens."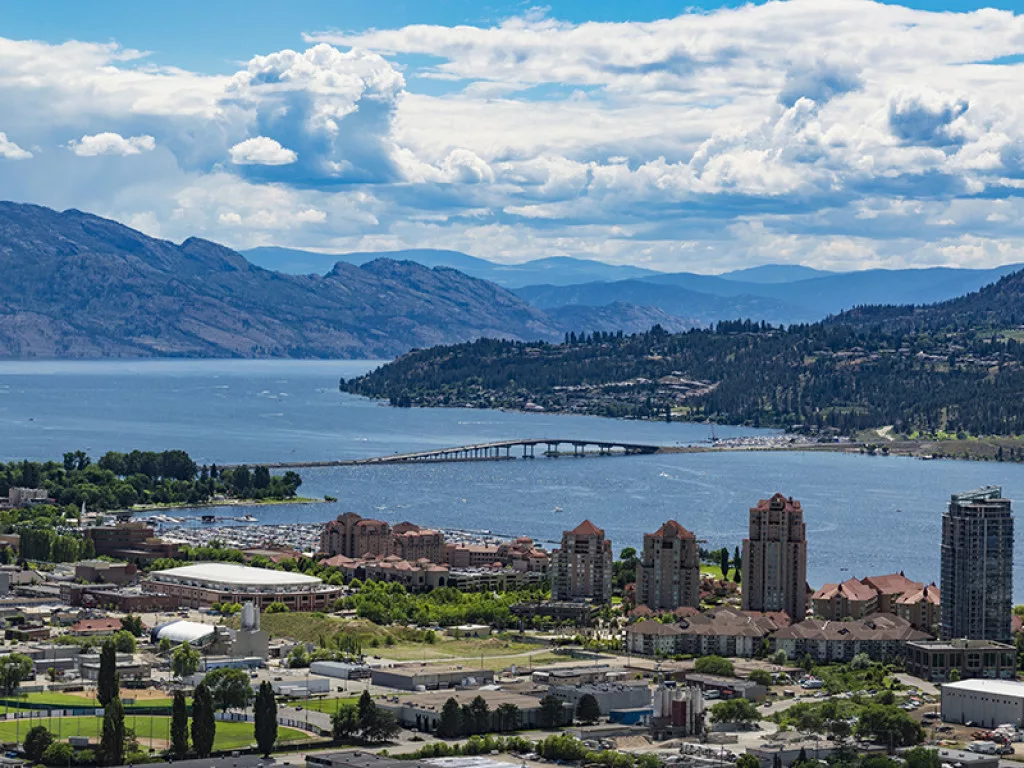 A GROWING CITY
As one of the fastest growing metropolitan areas in the country, development is big business in Kelowna.
"Development and construction is one of our largest economic sectors, having approved over one billion dollars in building permits in 2021," Gilchrist tells us.
A good portion of this development encompasses efforts in the public realm, enhancing the liveability of Kelowna's urban centers as the city continues to expand.
"We are acquiring lots of open, natural spaces as well as developing parkland, including significant efforts along our waterfront. Enhancing park amenities and general access to the lakefront is a big undertaking of ours," he adds.
Today, mainstays of the Kelowna economy include a flourishing aerospace sector that is developing in line with the growth of the Kelowna International Airport (YLW).
"We had the tenth busiest international airport in the country, and were growing at a breakneck pace prior to the COVID-19 pandemic" Gilchrist tells us.
"As we recover, we plan to expand our airport significantly to help enhance international travel and business travel."
The city also hosts two significant secondary education institutions – University of British Columbia and Okanagan College – both of which are also being shaped by dramatic expansion as the number of students continues to rise.
"There has also been significant investment in our regional hospital, which is a key pillar to our community both in terms of attracting people and for employment opportunities," he adds.
Finally, Gilchrist highlights Kelowna's recreational and cultural scene as another highlight of the city.
"We have a strong interest in enhancing recreation and cultural opportunities throughout our city. We have a strong ballet and symphony company but there are also many grass roots organizations that are growing. On the recreation front we have great athletes, coaches and volunteers that make us a competitive city for sport. We are also home to a Western Hockey League franchise, a testament to this commitment and desire.
"The sports culture here is strong and historic and the arts culture is emerging, as the city matures."
CHAMPION OF THE ENVIRONMENT
With climate change and environmental protection front and center of the city's concerns, the City of Kelowna is dedicated to its commitment of becoming a 'Champion of the Environment'.
"We've always had a fairly strong interest in protecting the natural environment and moving towards a more sustainable model for living," Gilchrist says.
"The rubber's hitting the road now in that it's being embedded in policy. We now have an official community plan and a transportation plan that highlights the importance of environmental protection and sustainability."
The city maintains tree replacement policies, water sustainability and many other environmental protection practices, in line with the wider sustainability initiatives applied across British Columbia (BC) with the 'BC Climate Action Charter'.
"The province has recently launched a new provincial strategy, and we want to make sure that we uphold our obligations associated with that as a municipality – we're aligning a lot of our efforts with the new CleanBC – RoadMap 2030."
This is mainly evidenced through the city's endeavors in green mobilization, dissuading citizens from the use of single occupancy vehicles by investing heavily in transit and other modes of transport.
"We have an extensive capital plan associated with multi-modal transportation – bike lanes, sidewalk enhancement, getting people out of their cars and on to other modes of transportation," Gilchrist tells us.
The City of Kelowna's Green Fleet Strategy is at the forefront of this movement. "We're moving forward with an electric vehicle (EV) Green Fleet Strategy that will apply to all city vehicles and equipment."
Within this plan, much of the City of Kelowna's light duty vehicle fleet will be converted to zero emissions vehicles by 2023.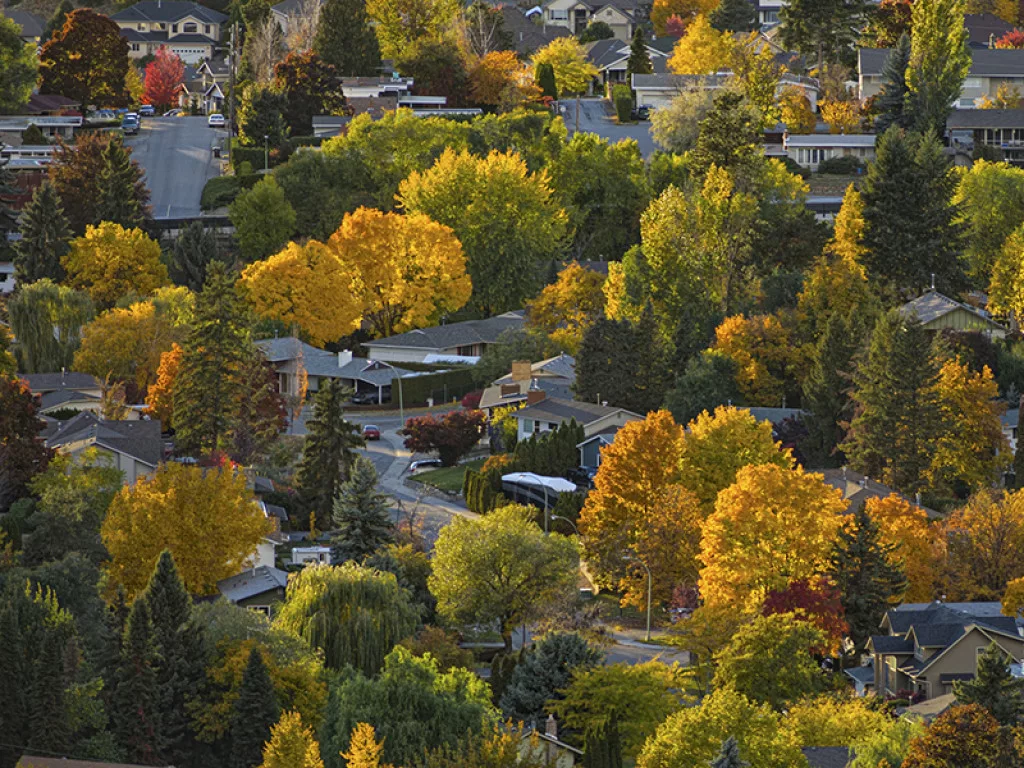 CONNECTING KELOWNA
Kelowna today enjoys a growing reputation as a center for technology, hosting a dynamic industry.
"We used to recognize our success pillars as the airport, the educational institutions, and the regional hospital. While these remain vitally important, the tech industry is quickly becoming the fourth pillar, and that's an exciting part of what will shape our city in the future.
"There was a study done back in 2018 that recognized the tech sector as having a 1.6-billion-dollar economic impact to our region. It has grown significantly since then, and I wouldn't be surprised if we're stretching towards a two billion dollar impact by now," explains Gilchrist.
As such, the city council seeks to fully support this potential. The City of Kelowna is currently working with partners to implement a 5G network that will greatly enhance connectivity throughout the city.
The City of Kelowna has an intelligent city vision that seeks to accelerate this transformation and drive the development of a smart city that fully encourages bright, talented citizens dedicated to improving their environment.
As part of this, the Innovation Center acts as a tech accelerator, which was originally constructed to support small tech businesses and start-ups to contribute to this side of the economy.
"Internally, we are also moving towards a more digital model for operating and managing community interface with our services."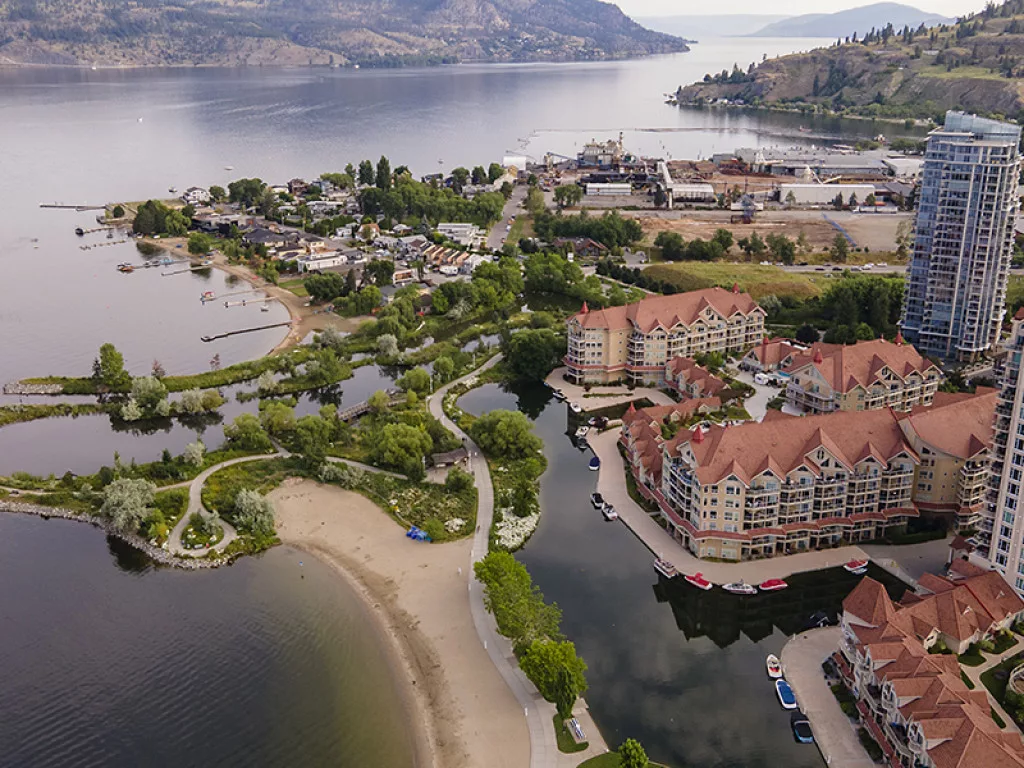 LOOKING AHEAD
Putting Kelowna on the map as a beacon of arts and culture stands as an area of focus for the council in the years ahead with several upcoming capital projects.
"It's in our capital plan to develop a new performing arts center. We are also working on a new major recreation facility that will help us become more of a tournament center for sport."
In addition, Gilchrist will continue to drive efforts in sustainable public safety measures and social welfare across the public realm, with an emphasis on accelerating the city's sustainability by developing alternate modes of transportation.
Guided by the 'Imagine Kelowna' vision for the years ahead, the City of Kelowna will continue sustaining the municipality as a desirable, and liveable city.
VIEW THE CITY OF KELOWNA BROCHURE