We speak to Jonathan Hardy, Managing Director of Lödige USA, about the company at the head of streamlining the supply chain, and its solutions for material handling across the US
INTRODUCTION
"Lödige Industries is a specialist in producing modern and durable machinery, built to last. We are an expert in handling heavy or special shaped loads; where others in the field might be put off, we say bring on the challenge."
Lödige Industries is one of the world's leading suppliers of logistics systems and lifting solutions with more than 1,000 employees across its subsidiaries in Europe, Asia, the US and the Middle East.
Jonathan Hardy, Managing Director of Lödige USA, joined the global company in 2012, to begin working on major automated airport facilities in the Middle East. From there, he transitioned to the project lead for the construction of a new distribution center and automized upgrade of a pharmaceutical plant, moving on to accept the role he holds today.
"I was initially drawn to the industry after recognizing the importance and value of well-designed automated material handling systems and software," Hardy reflects. "This was not only because of their impact in revolutionizing customers' operations, but also because the systems act as a catalyst for commerce and growth in and around the area where they are deployed.
"For example, an automated cargo mega terminal not only radically improves efficiency for the airlines and cargo handlers, but it also helps businesses who rely on the rapid delivery of goods to operate more efficiently and improve the service they can deliver to their own customers."
For Hardy, the material handling space is a high impact industry which leverages engineering expertise, and collaboration between a range of technical specialists, to produce an end product that delivers phenomenal business results.
"Our end-to-end approach, starting with data gathering and analysis through to custom engineered solutions, ensures the solution we offer solves the customer's problem," he tells us proudly.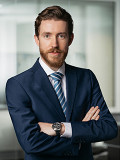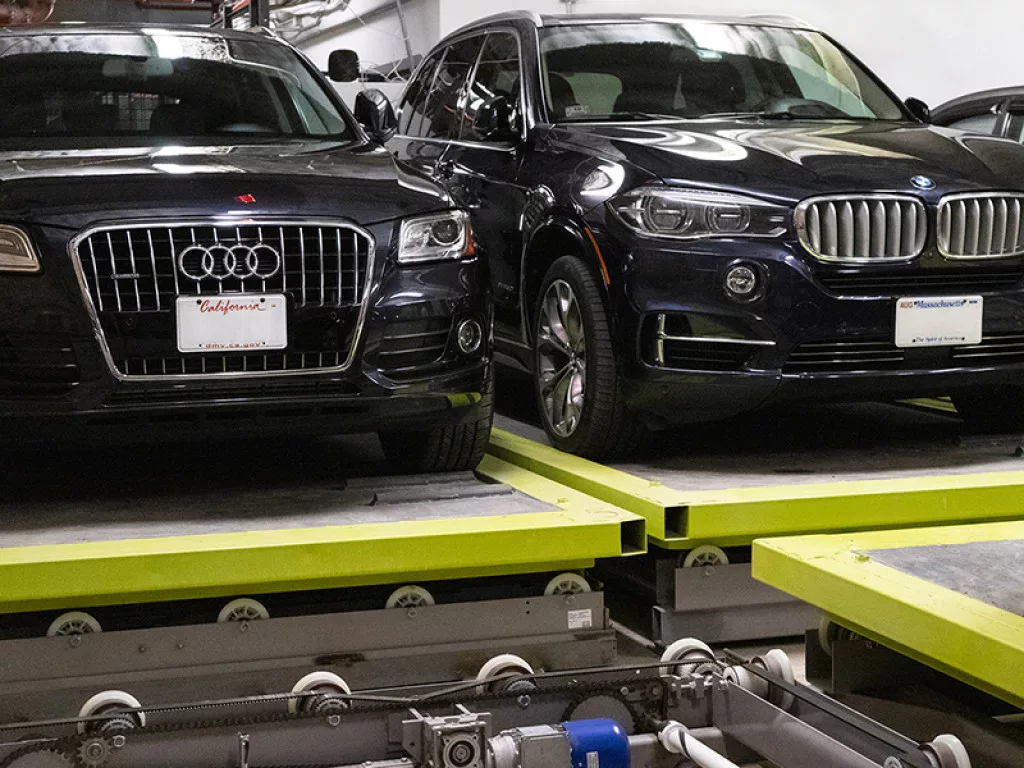 INDUSTRY TRANSITION
Lödige Industries' North American operation is headquartered in New York. Aviation is the first of its three core industries, where the company is a leader in the design and delivery of automated air cargo handling solutions, both machinery and software, and has delivered cargo terminals across the country including at John F. Kennedy, Miami, Dallas, and Los Angeles International Airport.
"Our second is the automotive sector, where we work closely with partner companies such as BMW and Mercedes to deliver custom material handling systems within their production facilities in the US," Hardy explains. "Lastly, the field of automated parking is also a core industry of ours, where we deliver high-end solutions for condominiums and commercial buildings that allow parking and retrieval of a car at the click of a button."
According to Hardy, Lödige USA currently operates at an exciting point in time, despite automization having been an ongoing trend for a significant amount of time.
"Right now, employees are increasingly less enthusiastic about performing repetitive work in uncomfortable conditions, and businesses are looking at labor shortages and wanting to reduce the risk of downtime and maintain productivity," he elaborates.
"Air cargo volumes in North America are on the up, and airport facilities across the US are finding that they are running out of space for new construction – this is where automated solutions that increase operational efficiency and are able to use height to get much better storage density out of the same plot of land become very attractive."
In the automotive sector, manufacturers are pivoting towards electric vehicles (EVs), which necessitates assembly line adaptation or the construction of new plants for EV models. EVs are also forcing real estate developers to look at newer automated parking solutions, such as the company's 5BY2 product, which enables the automatic charging of vehicles while in storage.
"This, in addition to the space saving and aesthetic improvements of automated parking over conventional parking lots, is creating a boom in this industry in urban centers across North America."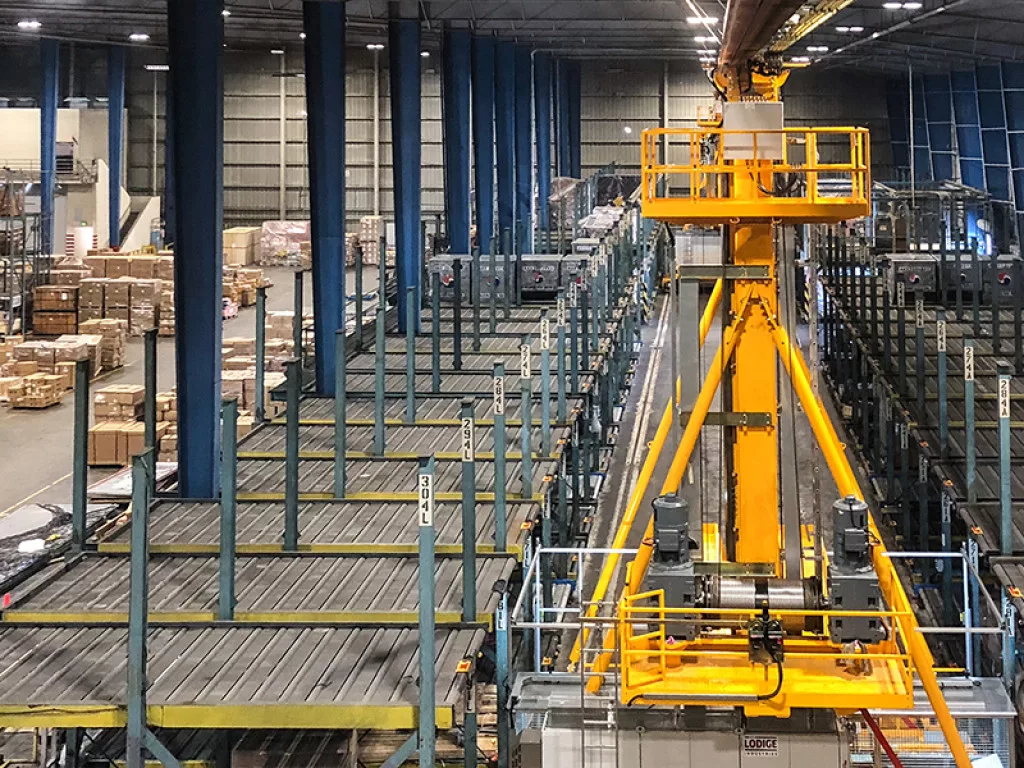 EXPANDING IN THE US
Within the region, expansion is the name of the game for Lödige USA. Recently, the company secured multiple projects at two brand new automotive plants in Texas as well as further inter-state projects.
"We are excited to continue to build on the partnerships we've established over decades, as well as expanding our reach to support new customers and build new partnerships in the industry," Hardy continues. "We've secured a major automated cargo project at a facility in California, demonstrating how Lödige USA continues to be the go-to name when it comes to automated cargo handling solutions."
Stemming from the Lödige Industries' headquarters in Germany, there is a company-wide commitment to the continuous improvement of both machines and software products. New systems are set up in the company's technology and innovation center, where they are rigorously tested and optimized before release onto the market.
In recent years, Lödige Industries has developed an automated guided vehicle to carry air cargo unit load devices (ULDs) and has completely renovated its Cargo Professional software suite, adding functionalities such as air waybill (AWB) piece level tracking and ULD auto breakdown to make it one of the most highly developed software products in the sphere.
"In the automated parking division, recognizing the need for a high-end parking solution that maximizes storage density, performs reliably, and can accommodate EV charging functionality led to the launch of the upgraded Lödige 5BY2 product," Hardy says.
"For this latest generation of the technology, which we developed to respond to growing sections of the market, such as the use of SUVs and EVs and the subsequent need for charging spaces, we upgraded the e-charging options, adapted the system to carry increased weight, and utilized smarter performance to improve overall user experience. This technology will launch in Brooklyn, New York, at the beginning of next year."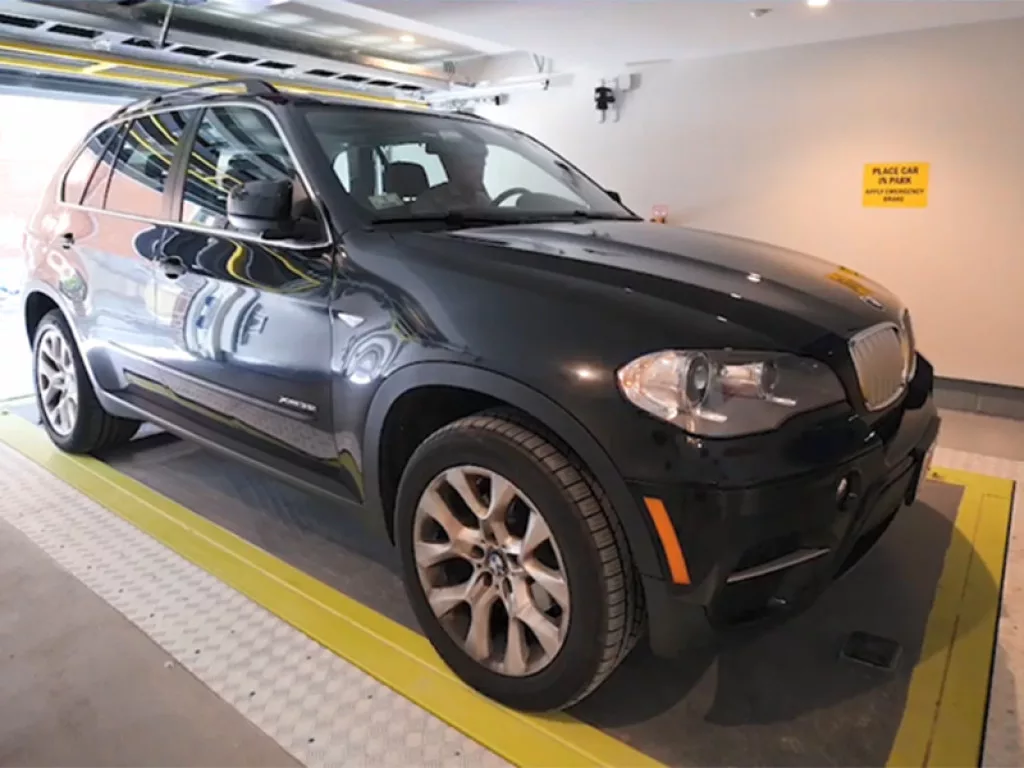 LÖDIGE MOVING FORWARD
Lödige's 5BY2 is just one of many tried, tested and successful products that the company will be deploying in the US market over the next few years. Over the course of 2022, Lödige USA is keen to build on the relationships that it has formed with several automotive manufacturers and will continue to act as a trusted partner as each of these businesses expand and adapt their facilities.
In the air cargo space, Lödige USA aims to continue to be front and center of the redevelopment of airports across the continent. According to Hardy, many major US air cargo terminals are prime candidates for an automation revolution that will bring about benefits both on-airport and for the surrounding community.
And at the heart of these promising partner-focused operations, the company's team of experts are paving the way for an efficient and streamlined material handling future.
"At Lödige USA, our employees and trusted partners are what make us who we are," Hardy assures us. "Knowledge that has been built up over 70 years in business and transferred from region to region has enabled us to keep growing and delivering more advanced solutions with every year that goes by.
"One of the joys of working here is knowing that, whatever technical problem you run into, there is always someone within the company you can call who has the expertise to solve it."