Jason Williams, President of Expediter Services, showcases what makes his organization different from competitors.
Logistics in North America is big business.
Given the size and scale of the continent, the industry is awash with opportunity.
For Jason Williams, President of Expediter Services (ES), the process of exploring the career possibilities in logistics can fittingly be traced to the same path taken by so many of the aspiring entrepreneurs his company assists today. The journey began with family at its roots. Following a successful career in banking, Jason's father, Paul, was looking for new challenges and opportunities.
Paul Williams believed that he and Jason could put together an effective team and apply the right resources that could provide needed truck capacity for a growing industry. A central key to their business plan would be building a platform that could offer opportunities for professional drivers to chart their own career course as business owners. While the road to success in trucking for Expediter Services, like most companies in the industry, has included a few bumps along the way, Jason has embraced the opportunity to connect with people across the industry and learn from every experience.
"Over the past 20 years, I have done most jobs within the industry from loading, driving, dispatching to selling and brokering freight. All those experiences have taught me that there is so much opportunity for business creation in the logistics industry in the United States.
"It's a wonderful industry because it can be utilized regardless of what service a company is providing. When you think about it, almost every product touches a truck at some point," he adds. "It's an investment-centric environment where lots of people are going to spend money on new ideas and with that attitude being in the industry, we are constantly trying to solve issues."
ES is a firm that has established a position of leadership in providing capacity solutions and ownership opportunities within the trucking industry. Launching its operation in 2006, Expediter Services began by initially working in trucking's expedited sector offering a new approach to capacity that continues to speak to the needs of today's overall trucking marketplace. In fact, the ES Model grew such strong roots within expediting that the company was able to subsequently branch out into truckload and Less-than-truckload sectors.
From its earliest days, Expediter Services recognized the scope of services and support that owner-operators, independent contract drivers and aspiring trucking business owners needed to be successful. Expediter Services stepped forward to develop a platform featuring support in the areas of financial services, financial technology, contract driver services, equipment financing and leasing, truck sales, management services, insurance services, and discount programs. While placing a focus on the people behind the wheel and aspiring trucking business owners, Expediter Services began building strong working relationships with some of the leading brand names in the trucking industry. As trucking has continued to evolve and the overall available driver pool has contracted in recent years, the industry's carriers have significantly deepened their search for stable, reliable, and safe capacity. As trucking companies look at their overall operations, the value of non-asset capacity has greatly increased for carriers looking to maintain and grow their respective fleets.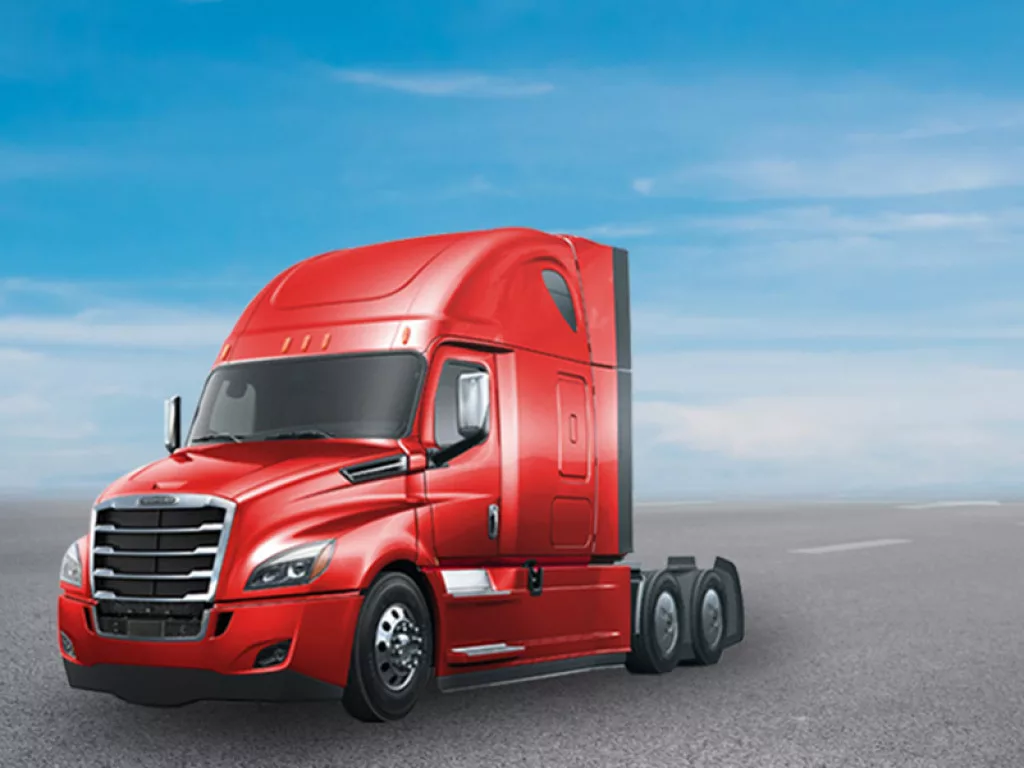 "When we first got involved in the expedited market about 15 years ago, we saw some needs in the trucking industry that became opportunities," explains Williams. "First of all, we had spent time getting to know the barriers to entry and the obstacles that aspiring entrepreneurs encountered, especially owner-operators and independent contractors. We believed that we could build a network of programs and support systems that could lead to greater levels of success for those small businesses. Also, while working with and getting to know motor carriers across the industry, we got to see first-hand the value that stable, safe and reliable capacity held for fleets of any size. When you look at the overall platform that Expediter Services established, we have become a business creation vehicle at the driver level, and we are a valued supplier of non-asset capacity for some of the leading names in the trucking industry."
Today, ES is a leading supplier of non-asset capacity for FedEx Custom Critical, Forward Air and Panther Premium, a service of ArcBest. The company also provides non-asset capacity to other motor carriers within the industry, and Expediter Services continually receives inquiries from carriers interested learning more about the ES Model.
"One of the first things that we tell carriers looking to work with us is that everyone at ES is focused on the success of the people behind the wheel," offers Williams. "Our success as a company is dependent on the success of the owner-operators, independent contractors and business owners in our program. We've been very intentional on how we've built our carrier and vendor network along with our strategic partnerships."
The beginnings of the strategic partnership between ES and the Women In Trucking Association (WIT) began several years ago when WIT President and CEO Ellen Voie met with the Expediter Services' leadership team. In 2016, Williams was selected to serve on the WIT Board of Directors, and the following year, ES and WIT launched the 150 Business Challenge.
This program is a collaborative initiative between the two organizations to create 150 women-owned businesses in transportation. To date, the program now stands at more than 110 new women-owned trucking businesses launched.
"We are proud of what has been accomplished through the 150 Business Challenge so far.
We have had great support from WIT and from our motor carrier partners, Forward Air, Panther and FedEx Custom Critical. They have really embraced this program to support these women-owned businesses," notes Williams. "This program has continued to move forward even during the freight downturn of 2019 and during the COVID Pandemic of 2020.
This program speaks to the fact that we did not want to help women by accident. We have been committed to promoting diversity in the trucking industry, and the 150 Business Challenge is an example of that commitment.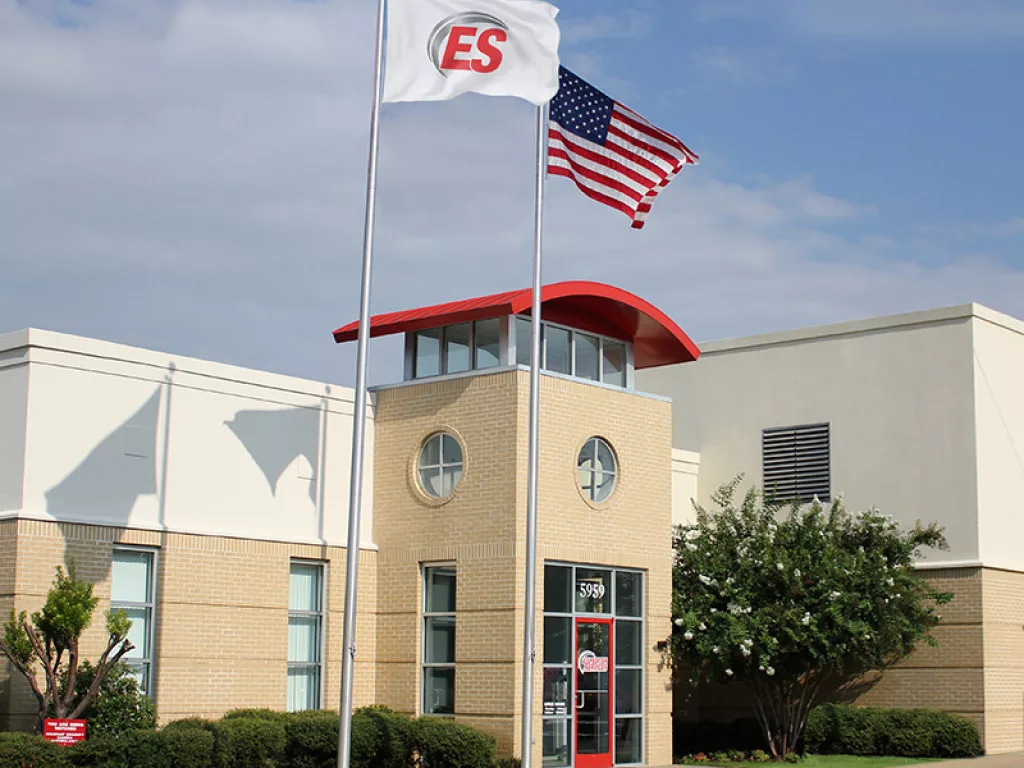 "We wanted to highlight the fact that there is a real opportunity in trucking for people to start a business, particularly for those that feel like there's glass ceilings for them elsewhere," he adds. "The 150 Business Challenge provides our participants with a stable environment, and we are willing to work with our partners to promote and generate those businesses. The program has grown very well, and we don't expect it to be a project with an end date."
The participants in the 150 Business Challenge as well as the other programs and support systems offered through Expediter Services are part of what the company calls the "ES Community." The umbrella created by the ES Community includes the motor carriers as well as a network of vendors and service providers focused on the needs of the owner-operators, independent contractors, and business owners in the community. While establishing the ES Community, Expediter Services has created a strong network that is able to offer discounts on trucking essentials, including, equipment, fuel, maintenance, and insurance, along with other support services that are key to operating a profitable business.
"We've taken our corporate equipment and buying power and paired it with our community that we service which is quite large," says Williams. "We've gone to our vendors that we've been doing business with for years and they have continued to buy in on the fact that our community acts differently than the open market. Whatever the vendor discounts, the truck gets it.
"We've been able to drive down costs such as insurance, fuel and tires and trucks. This year, we placed an order of over 200 tractors. If one of our owner operators wants to buy or upgrade a truck, they will pay the same price I pay. We do this to drive profits to the truck and our truck dealer of choice, Stoops Freightliner/Truck Country, fully supports this community."
When the trucks within the ES Community are on the road, the fuel and maintenance networks as well as the support services are in the spotlight. Throughout its history, ES has demonstrated a commitment to walk alongside the participants in their programs to help make the road to success in trucking a little smoother. The company continues to invest in IT platforms to support cashflow analysis, bookkeeping support, and data crunching. In addition, ES also continues to invest significantly behind the scenes to keep its company on the cutting-edge and a leader in the industry. The benefits of technology investments within transportation include more robust security, better management tools as well as greater efficiency.
"It's very difficult for a person with a small fleet of trucks to have the money to invest in the analytics to know if their truck is performing properly," Williams notes. "What we have done is take some tried and true platforms and layered them with our services, tools, and benefits, which provides everyone in our ES Community a competitive advantage in what can be a challenging industry.
The importance of partnerships is essential to long-term success, particularly in the supply chain and logistics space. For Williams, it comes back to driving success within the ES Community by utilizing the strength of the overall network the company has developed through the years.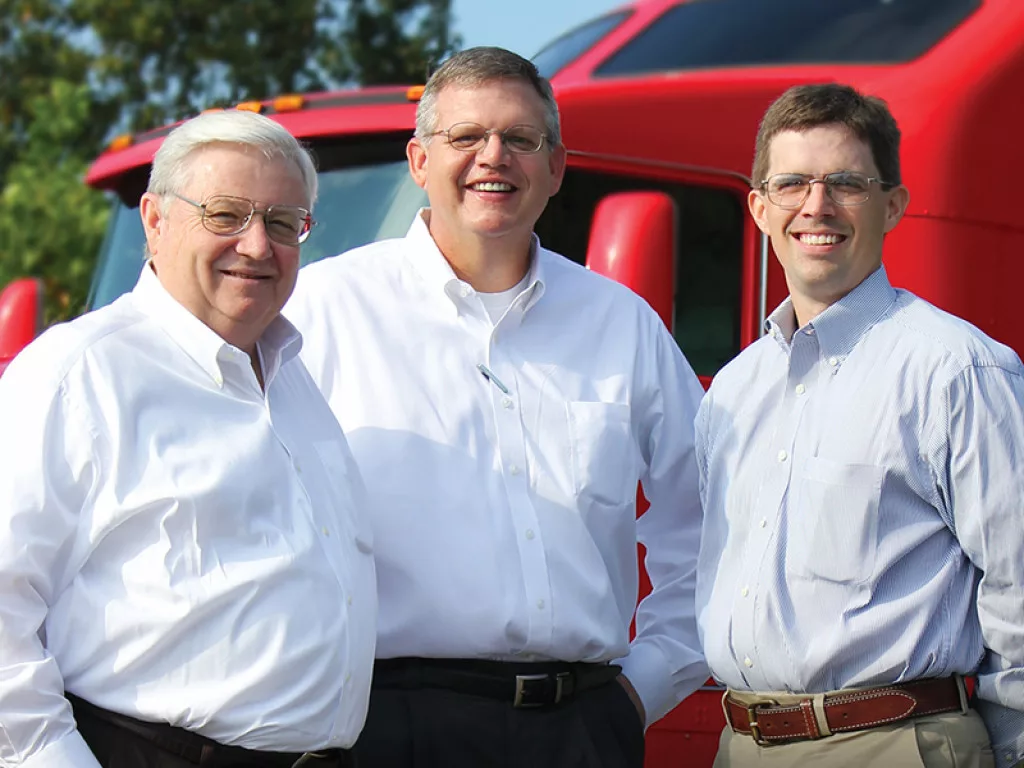 "There's some things that we do in-house very well, there's others that we prefer to get a vendor to do and then there's other things that we just have no way of doing," explains Williams.
"Our partnerships inside of the community is what makes this work. It took a few years for everyone that used to be competitors to collaborate successfully and understand they can deliver a better service by working with us to complement one another. The community is built on these relationships and without it, it would fall apart. We're dependent on strong relationships."
With the importance of leveraging new technology vital to harnessing greater efficiency in operations, Expediter Services is focused on scaling its data drive and empowering people to be proactive instead of running the risk of responding too late.
"As we have grown, we are attempting to let IT drive data versus people and having our people drive the relationship and service at the truck level. We want to help people drive difficult decisions, rather than just react to them when they happen," observes Williams. "At the end of the day, we are focused on doing our part to position every member of our ES Community for success.
"Our success as a company is directly tied to the success of the members of the ES Community," explains Williams. "We will take the time to ensure that every member of our community is aware of and utilizing all the benefits that ES's entire network has to offer. As we work with our community members, we're asking each one of them to help spread the good news of all the ES Advantages – which squarely focuses on the success of each person in the truck."
Looking to the future, Williams confirms that while his company is seeking expansion, he is keen to stress that his existing vendors will not be forgotten.
"Our focus is always on the partners and the entire ES Community that helped us get here," he explains. "While we are looking to add a few motor carriers, we will always ensure our current vendors are well looked after before we look to create other relationships.