Through the Virginia Information Technologies Agency (VITA), tech is revolutionizing the public sector landscape in the Commonwealth of Virginia.
INTRODUCTION
The Virginia Information Technologies Agency (VITA) has implemented a tremendous amount of positive change in the last six years that is truly benefitting the citizens of the Commonwealth.
VITA is an executive department that provides dedicated IT services to other state agencies and public bodies in Virginia to enhance their services to citizens.
The main responsibilities of VITA, whose scope spans across 65 state agencies and 55,000 employees with a broader roach of about 8.6 million Virginians, fall into four main categories within IT governance, infrastructure, investments and procurement.
Virginia is a nationwide leader across the board in terms of business and technology, so it's imperative for VITA to keep the Commonwealth's valuable infrastructure connected, protected and ready to innovate.
Keeping this mission in mind is important both internally and externally for VITA, whose entire way of doing business is made possible by people and driving connections between them.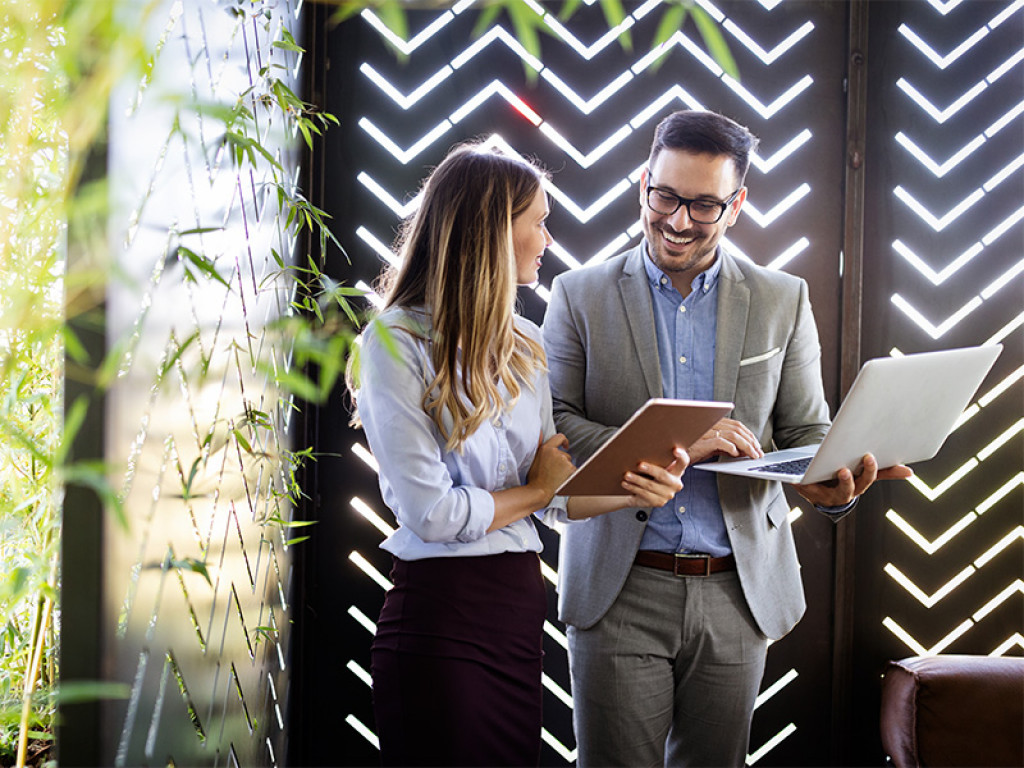 NEW ERA
Preparing for a busy and productive year, VITA is expected to feature prominently in the newly incumbent Virginia administration's plans to enhance the Commonwealth's overall cybersecurity posture, invest in government technology infrastructure, and promote a culture of customer excellence.
Virginia has benefitted from great leadership at the highest levels of government, and by every indication, this great tradition is set to continue.
One of the things that the new administration is going to focus on is making sure that government is more representative of the individual needs of the citizen.
Having hit the ground running from day one, VITA is now working in-depth with Virgnia's newly-elected state leadership. Indeed, VITA plans to keep pace with cybersecurity risks by addressing fraud waste and abuse, and making the government's digital services more responsive to citizen needs.
The agency is made up of a dedicated, professional team of around 225 employees, who equip and empower Virginia's executive branch in the areas of technology and cybersecurity infrastructure.
The legislative and judicial branches have their own IT services, whereas VITA's portfolio is for the executive branch of the Virginia government.
As well as supporting critical connections between Virginians and government, and partnering with agencies to achieve consumer goals, the team at VITA provides agencies with IT, operational technology (OT) and cyber risk mitigation leadership to anticipate future needs.
VITA has undertaken an award-winning transformation of its business model, accelerated the launch of innovative new services, guided the Commonwealth through the global COVID-19 pandemic, fortified security protocols against mounting cybersecurity threats, and served as a national bellwether for consolidated services among public agencies.
MULTI-SUPPLIER MODEL
The Commonwealth of Virginia is ranked by the Center for Digital Technology as one of the top states in the country when it comes to digital technology and connected infrastructure excellence.
Far from resting on its laurels, a number of technological advancements for the public sector have been undertaken by VITA in the past year.
As part of its enterprise portfolio service offerings, the agency has introduced robotic process automation, and soon plans to launch an artificial intelligence (AI) service for customers.
Within its new multi-supplier business model, VITA is truly offering best-in-class services to customers in everything it does.
Since December 2018, VITA's multi-supplier model of IT service delivery has transformed digital business in the Commonwealth.
With one of only three multi-supplier models in the country, Virginia is pioneering new methods of service brokerage, providing unique flexibility, partnerships, competition, new technologies and critical business connections to state agencies, employees and residents.
Virginia's switch from a single IT supplier to a multi-supplier service delivery model rewards competitive supplier pricing, measurably decreases service costs and markedly improves service capabilities.
Disentangled from a single-source supplier, additional funds have been freed and more savings are expected, meaning Virginia is ready and able to invest in innovative products and services for customers in the Commonwealth.
The significance of this project is vast, and has helped to embed agility, innovation and transparency into the state's delivery of IT services. As the COVID-19 pandemic has demonstrated, the versatility of this multi-supplier business model also positions Virginia to easily and efficiently respond to crises and address rapidly changing business needs.
Even though VITA certainly shares the same challenges experienced on a global scale with some supply chain operations, it is able to move different vendors and capabilities on and off of its systems very easily due to the agility of the multi-supplier business model.
For example, the agency was able to bring in a cybersecurity vendor within just one business day to help with forensic analyses for a customer, thanks to the flexibility of the business model.
VITA's multi-supplier model of IT service delivery has thus provided Virginia with an unparalleled ability to broker and build a diverse portfolio of IT services, adapt to an evolving marketplace, and optimize Virginians' return on technology investments.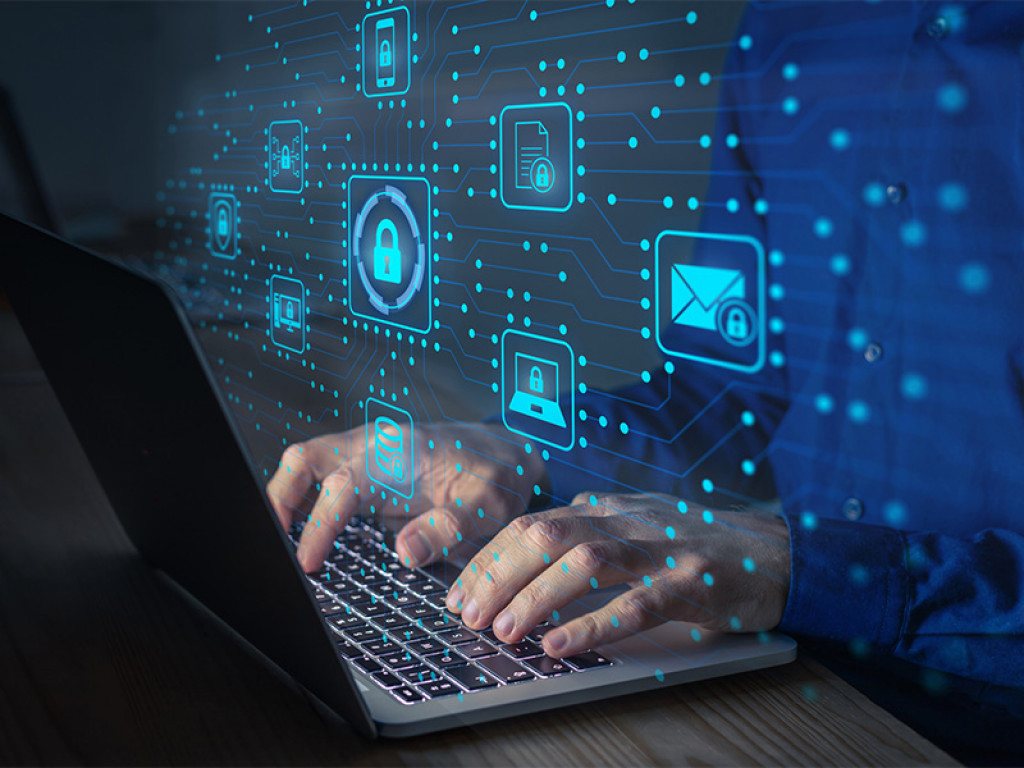 CLOUD-ENABLED DATA
Meanwhile, in a first for the United States, one of VITA's most impactful recent procurements was a new $82.5 million, five-year messaging services contract awarded to NTT Data in June 2021, offering Commonwealth agencies the choice of Microsoft or Google platforms for their core messaging services.
This choice provides customized and individualized benefits for VITA's customers, as they can choose Microsoft or Google messaging services based on whichever one best fits their needs.
Additionally, VITA is busy moving its facilities. The agency's data center has migrated to the cloud, and team members are relocating to a new office space that offers hybrid-work-friendly collaborative spaces and virtual inclusion technology.
The complete migration of state agency data to the new cloud-enabled data center is an important milestone for VITA, as the agency continues to modernize data storage, security and technology in Virginia.
It will allow for technology investments to be scaled to usage for greater cost savings, as well as create opportunities to improve service performance while maintaining security, service reliability and quality.
Exponentially outpacing any previous rate of digital transformation, the team at VITA has seen the tangible results of the hard work that it has put in over the past few years, accelerated by the need to build more technological capabilities both in the Commonwealth and across the world.
Presenting even more opportunities to serve customers with agility, cloud technology has further allowed VITA to quickly pivot in response to the immediate needs of the COVID-19 pandemic together with the multi-supplier model.
Though work has mostly been carried out on a virtual basis over the past two years due to the pandemic, VITA continues to prioritize communication, connection and collaboration amongst its teams.
VITA empowers its team members with a cohesive mission, vision and set of goals, enables real-time data-sharing, and works to leverage strong customer relationships in order to understand the needs of today and anticipate those of the future.
During 2021, VITA observed an increase in the appreciation and awareness of technology and cybersecurity, particularly with the onset of remote work during the global COVID-19 pandemic.
Information technologies and the cyberspace are now very much tightly woven into the fabric of everyday life, as evidenced in the Commonwealth itself as other agencies continue to improve their digital services for customers in Virginia.
Innovative new options offered by agencies in the state include digital signatures, remote applications and digital access to telehealth services, coinciding with an increase in support for technology advancements at both a national and state level.
KEY PRIORITIES
Building a core level of trust with customers has been key to the collective success of VITA, whose key priorities for the coming year include customer satisfaction and service enhancement.
VITA pledges to continue to deliver modern technology solutions and services that facilitate business in the Commonwealth, provide an attractive return on investment for customers, and best ensure the future success of Virginia.
Another of VITA's priorities for 2022 is to exceed the expectations of the newly incumbent Youngkin administration.
As robust IT and cybersecurity are fundamental to modern government and digital services, VITA is to position these services to be a greater strategic asset for the Commonwealth.
The agency is also prioritizing investment in its workforce by enhancing recruitment strategies to meet forecasted long-term needs. It is heading the implementation of a diversity, equity and inclusion strategic plan, as well as developing leadership and training programs to grow Virginia's next generation of public sector technology leaders.
Last but not least, sustainable success in VITA's technology investments will strengthen the Commonwealth's network, grow its cybersecurity capabilities, and continue to foster the right skillsets to provide the best services possible to customers.
Having come a long way in the past few years, the future looks very bright for VITA, who stand ready to partner with customer agencies and the new state leadership to meet the opportunities ahead.