Spearheading the forefront of innovative engineering solutions in the maritime industry, we speak with John Cooper, CEO of BAR Technologies
INTRODUCTION
BAR Technologies' (BAR) heritage lies in the former British America's Cup Team, Ben Ainslie Racing.
Launched in 2017, the company stems from decades of experience at the highest level of competition, with expertise now covering naval architecture, design optimization, computational fluid dynamics, and performance simulation and analysis. This is as well as developing industry-leading mastery of control system software design, structural analysis, mechanical, composite and detail design and project supply and supply chain management.
BAR's mission is to capitalize on this wealth of expertise and transition to the forefront of innovative engineering solutions in three major maritime areas: shipping, workboats and commercial vessels, and leisure marine and yachts.
We delve deeper with John Cooper, CEO of BAR and discover what the future holds for the exciting and increasingly influential company.
---
Q&A
Having positioned yourself as a company at the forefront of innovative marine engineering solutions, what has been the key to this success?
John Cooper, CEO (JC): We have developed and patented three major technical innovations to reshape the shipping, leisure and workboat landscapes. Our state of the art Foil Optimization and Stability System (FOSS) improves seakeeping and reduces fuel consumption on crew transfer vessels and leisure yachts, as does the unique hull form of our own crew transfer vessel, the BARTech30, and our wing sail technology named WindWings. This is a Wind Propulsion System (WPS) that can be retrofitted on existing ships, reducing the fuel consumption of vessels and thereby lowering carbon emissions in the process.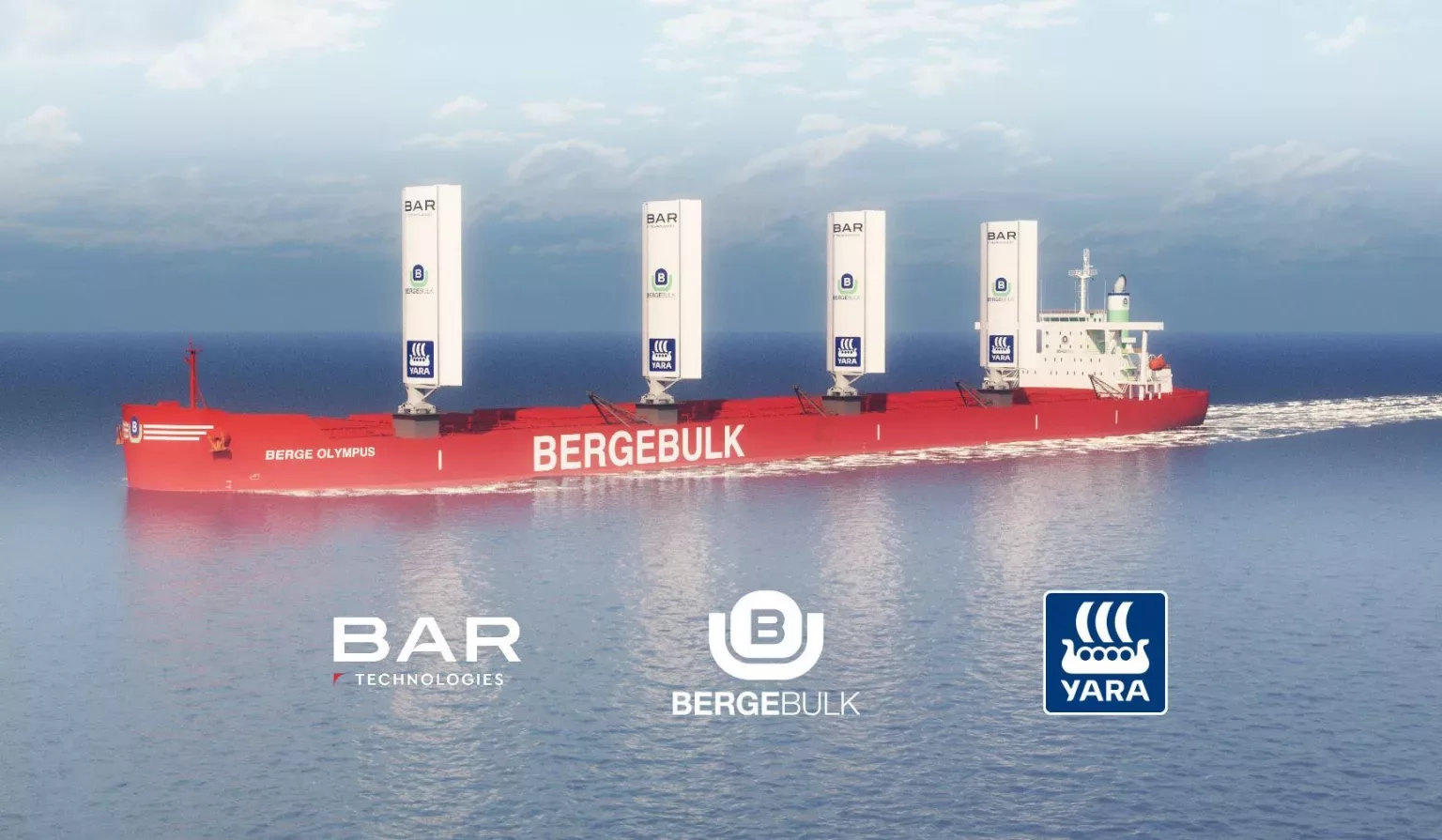 BAR is committed to improving the sustainability of the maritime industry in terms of social, environmental and economic impact. As a key player in these industries, we are adaptable to an ever-changing market and provide clients with forward-thinking technical solutions to their challenges.
---
You recently attended the International Workboat Show in New Orleans, could you tell us about this exciting event?
JC: The International Workboat Show brought together commercial vessel owners, operators and builders, as well as naval architects and innovators like us.
BAR Technologies was presenting its low-emission crew transfer vessel (CTV), the BARTech 30, to the market in anticipation of license agreements that will see the vessel manufactured across the US in 2023. Already in service in the UK, the CTV will be available for the first US offshore wind projects in 2024.
The potential for offshore wind is huge in North America due to the scale of the projects, and also due to the current government administration supporting the move to renewable energies.
For renewable energy projects to be successful, it is crucial that vessels transporting offshore engineers are efficient and ensure passengers travel in comfort without motion sickness, which can affect the ability to work on project sites. The BARTech 30's main hull design, combined with its swath-style outrigger and active foiling systems, increases the stability of the vessel and reduces its fuel burn, cutting total emissions by 30 percent.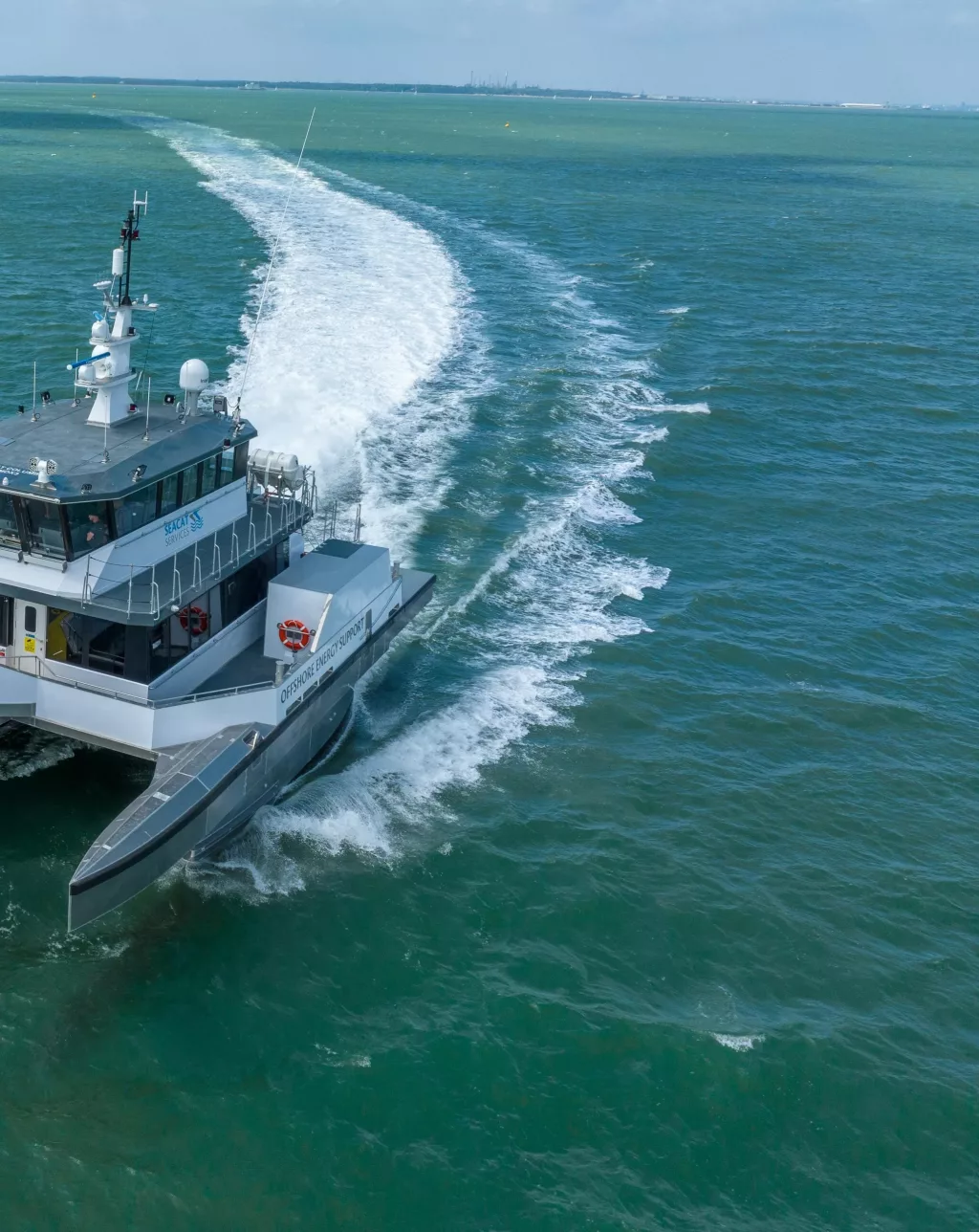 ---
The BARTech 30 is scheduled to begin manufacturing in the US next year, what impacts will this exciting development bring?
JC: Deploying our technology to the US offshore wind market is a great milestone in the company's development and mission.
BAR Technologies originally entered this market to incorporate the broad knowledge of naval architecture, simulation and patented IP into a superior crew transfer vessel for taking technicians to work on wind turbines. The aim is to improve seakeeping and to help make a green energy sector even greener by dramatically reducing fuel requirements.
We are now fully operational in the UK and the US seems like a natural next step for the use of our innovations.
As the first Low Emission Vehicle (LEV) serving offshore wind farms, the unique hull design and active foiling system increase performance and reduce fuel consumption by up to 50 percent compared to a traditional 24-meter catamaran.
Seakeeping and onboard comfort may seem like a strange priority with regards to a wind farm operation, but they are key elements to enable technicians to carry out assignments in a more stable and comfortable environment. Seasickness in offshore engineers can cost a lot of money if teams need to be brought back to shore unable to have completed their activities.
---
What other projects do you plan to launch in the US for 2023?
JC: All our innovations are scalable to any international market outside of the UK, and it's our vision to offer our carbon reduction technologies to global markets.
In the US, our priority will be the manufacturing and delivery of BARTech 30 vessels to the offshore wind industry.
Additionally, as a consequence of the global Carbon Intensity Indicator (CII) regulations coming into force in January 2023, we've also seen significant interest from major US lenders, investors and financiers in the shipping industry – all are looking at how they can 'green' existing fleets by retrofitting WindWings and new alternative fuels to avoid stranded assets.
We will also be finishing the sea trials of an all-electric foiling leisure boat. This will have the longest range of any electric boat in the market.
---