No matter the ride, drive away with customized wheels and tires from the nation's largest rent-to-own retailer, RAW Wheels + Tires. We speak to President, Matt Seaburn about making style and performance affordable for all.
YOUR WHEELS, YOUR WAY
Aftermarket wheels are all about style and performance.
With a huge inventory of more than one million wheel and tire packages, all in top brands and popular styles, RAW Wheels + Tires (RAW) has both covered for every kind of car.
RAW was originally established as Rent A Wheel in 1996 by two ex-Marines, John Bowlin and Don Sabino, who wanted to make custom wheels and performance tires affordable for everyone.
Prior to joining the company, Matt Seaburn, President of RAW, first met Bowlin and Sabino after launching a new commercial banking group, of which the pair were customers.
"Long story short, we struck up a relationship and I decided to join RAW," Seaburn recalls.
"RAW is my first attempt at retail, an experience which has been both the most difficult and rewarding of my professional career."
The largest independently owned custom wheel and tire retailer in the US, spanning more than 130 locations across 15 states, RAW combines its vast selection of wheels and tires with hard-to-beat prices and the industry's best no-hassle buying programs.
Customers can pay with cash or choose from one of RAW's flexible payment plans, including Rent-To-Own, the original buy now, pay later program. With this special lease, customers not only have up to 78 weeks to pay off their wheels or tires, but can also return products and stop payments at any time with no penalty.
"Our size gives us pricing power in custom wheels, and we pass on these advantages to our customers. It's common for us to have exclusive products and some of the lowest prices in the country," Seaburn tells us.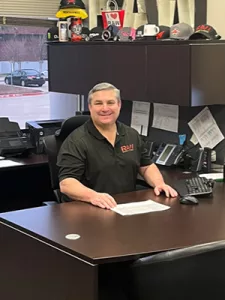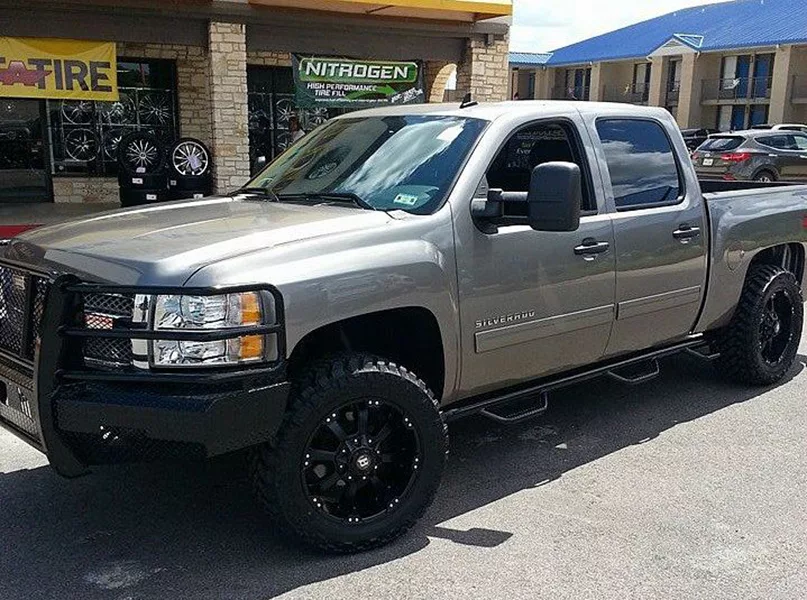 E-COMMERCE LAUNCH
Both the Rent-To-Own and retail aspects of RAW are transforming, the latter in particular when it comes to marketing and delivery channels.
Indeed, the catalyst for RAW's recent rebrand from Rent A Wheel was the company's launch into e-commerce in 2021, marketing to people in states where it lacks presence and recognition as the way consumers shop continues to evolve.
"Prior to 2012, retailers primarily advertised via traditional media channels and mailings. Customers looked online for some information, but largely visited and shopped at stores they recognized," observes Seaburn.
As customers began migrating from mass media to digital platforms throughout the decade and demanded personal, tailored shopping experiences, retailers had to expand advertising budgets across multiple platforms.
"Digital advertising was new, and we all had to figure out how to reach our customers. Our budgets fragmented and our marketing firms struggled to guide us in this new marketing environment.
"Just as large retailers figured out digital advertising, customers moved to social platforms. This digital relationship gave them the convenience of communicating and shopping from their phone, wherever they were," Seaburn adds.
The COVID-19 pandemic rapidly accelerated the digital shift in consumer shopping habits. With many forced to stay away from physical retail stores during lockdown, RAW had to quickly expand its e-commerce capabilities.
The RAW rebrand also better reflects the company's large selection of in-stock custom wheels and tires to its new e-commerce customers.
"As the Rent A Wheel name was leading with just one feature of our business, we therefore decided our name was too narrow. Changing our brand name to RAW Wheels + Tires better conveys the products we offer," explains Seaburn.
"We are leaving it to our marketing, website, store, and people to communicate the features, benefits, and value proposition."
"Changing our brand name to RAW Wheels + Tires more easily conveys the products we offer"

Matt Seaburn, President, RAW Wheels + Tires

VALUE PROPOSITION
In an industry that is fragmented, poorly capitalized and highly specialized, creating an opportunity for a professionally managed player in the space, RAW has several key differentiators starting with its value proposition.
This not only comprises the company's substantial inventory, low cash prices and flexible payment options, but also a celebrity-like service with safety at the fore.
To support this basic value proposition, RAW adds unique, industry leading features and benefits, including no obligation contracts and no credit or social security number (SSN) requirements.
Starting at just $20, customers can also get their new wheels and tires with no deposit required, whilst the early purchase option allows up to 120 days for wheels or tires to be paid off at cash price.
All things considered, RAW opens up access to custom wheels and tires to a wider demographic through its value proposition and additional features.
"We are able to help a large segment of customers; for this reason, we have a diverse client base," notes Seaburn, who echoes this sentiment about RAW's staff.
"We hire great people, largely from our customer base. Our diversity makes us stronger, and connects us deeper to the communities we serve. Everyone is welcome here; we just care about making all the plain vehicles out there look cool.
"For 25 years, RAW has been a majority-minority company. We don't see it as a new vogue social responsibility, we just see it as good business," he affirms.
To fulfill its value proposition, RAW has always used its stores as warehouses and continues to operate that way.
A purpose-built warehouse was recently opened by RAW, however, necessitated by the growing e-commerce side of the business. Distribution from the new warehouse commenced in 2021.
"We felt that a warehouse was necessary for e-commerce, and it has also opened an opportunity for us to expand as a warehouse and distribution company," Seaburn elaborates.
"This part of the business is new and small, but we see the potential to expand."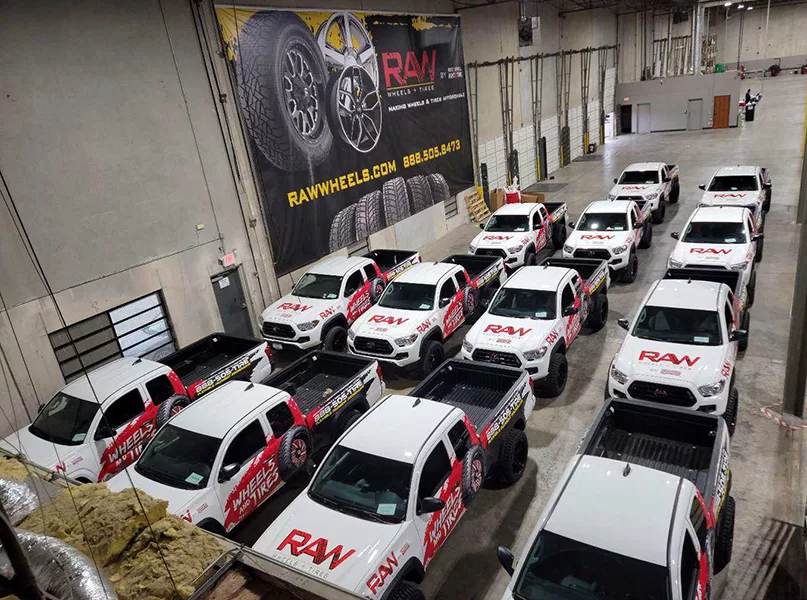 ANNUAL EXPANSION
On the subject of expansion, Seaburn shares exciting details of RAW's growth trajectory for the years ahead.
Experiencing growth in all areas of the business, including stores, distribution and warehousing, the company is adding six new locations in 2023 and planning to open between six and 10 stores annually moving forwards.
"About half of our growth has come from acquisitions, and half from organic growth. We plan to open six to 10 stores every year organically," outlines Seaburn.
"We do not feel a rush to be big, just for the sake of being big. We open stores where we see a need and have people to manage the new stores, and buy stores when good opportunities come to us."
RAW is constantly evaluating and looking for more opportunities to be more efficient and expand the business.
Over the years, this entrepreneurial spirit has allowed the company to diversify into more states, products, e-commerce, real estate, distribution, and franchising.
"Our hope is to keep this spirit strong in our company. While I can't tell you exactly what we are doing or what we'll look like in 10 years' time, I am sure it'll be an exciting ride."
It's a ride that Seaburn hopes will fulfill RAW's mission to be the largest and most profitable retailer of custom wheels and tires, and having fun whilst doing it.
RAW WHEELS + TIRES PARTNER