Inglett & Stubbs LLC has been providing electrical services for commercial, industrial, and institutional buildings for seven decades. President, Miller Chalk, sheds light on the company's projects.
ILLUMINATING THE INDUSTRY
As one of the premier electrical contractors providing global design, installation, and maintenance services, Inglett & Stubbs LLC (Inglett & Stubbs) has continued to service various industries since its inception in 1954.
After nearly 70 years of working on some of Atlanta's most well-known buildings, Inglett & Stubbs' customers remain at the forefront of the business as it consistently strives to exceed expectations through dedication, knowledge, humility, and teamwork.
Headquartered in Mableton, Georgia, the company's focus has previously been in the metropolitan area for commercial, industrial and institutional projects. In recent years, however, it has accepted a growing number of national and international contracts.
Although the majority of its work is in the Atlanta area, the relationships the company has built have taken Inglett & Stubbs all over the country and to other parts of the world to support customers with their building projects.
The company prides itself on being an innovative and multi-faceted electrical contractor with a rich history of commercial construction in the Southeast. Projects in this area continue to play a critical role in the business today.
Additionally, the company has developed expertise in numerous non-traditional commercial markets, which include bio-hazard containment, aviation and high-profile athletic arenas to name a few.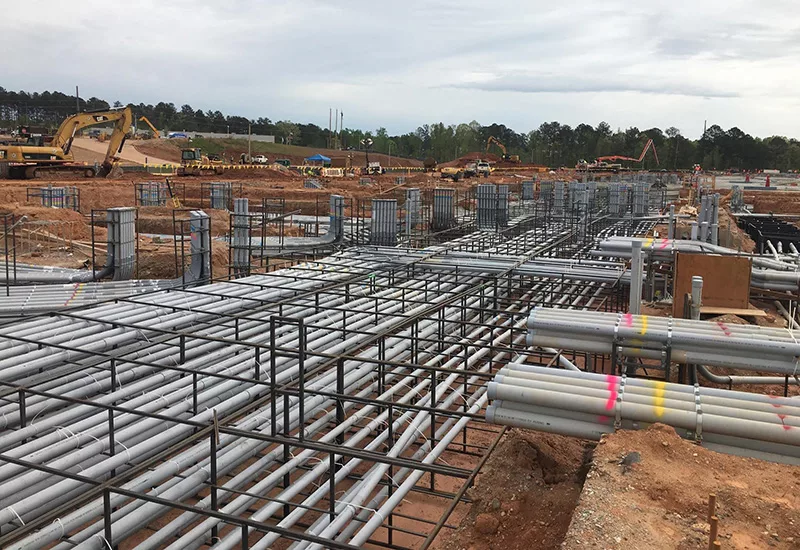 A FIXTURE OF NORTH AMERICAN CONSTRUCTION
With a proven past and a bright future, Inglett & Stubbs remains an easily identifiable and distinguished fixture within Atlanta's construction industry.
"We are a recognized leader in the electrical construction industry today, ranked in the top 50 electrical contractors in the US by EC&M magazine," Miller Chalk, President of Inglett & Stubbs, proudly introduces.
Chalk's background has not always been in construction. After working towards a degree in electrical engineering, he was introduced to a project manager from Inglett & Stubbs at a football game tailgate party almost 20 years ago.
"The opportunity to use my education in the construction field really excited me. I worked as an intern the following summer, and enjoyed the work, the challenges, the people and being involved in projects that were making an impact on the community," he reveals.
It was the chance to be part of the projects where completed buildings are recognizable by everyone, that was meaningful and attractive to Chalk. He enjoyed working with the electricians on their projects to help them get jobs done. "I always appreciated the opportunity to get out of the office and get some mud on my boots."
There have been many changes at the company since Chalk joined in 2004, primarily with the implementation of technologies and the use of off-site construction.
"The technologies that we are using in all aspects of our business increase efficiencies and reduce costs, along with supporting a safer and higher quality project. Our prefabrication and modular construction shops have also become training areas for new employees," shares Chalk.
"Beyond everything, the team of people at Inglett & Stubbs were something special that I wanted to be part of."
The workforce in question has people with degrees in engineering and construction management, combined with electricians who ascended through the apprenticeship program, and field management who eventually moved into project management.
Rising through the ranks and learning different aspects of the industry has made Chalk's journey from intern to President an interesting and ambitious one.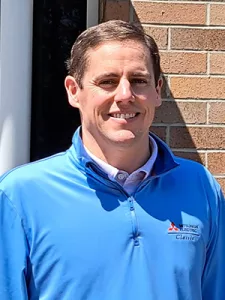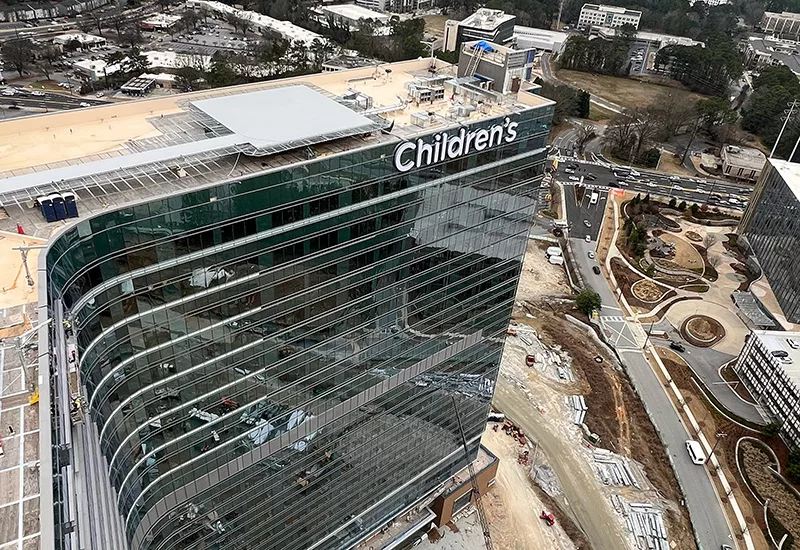 ASSEMBLING OFF-SITE
There are key benefits to off-site construction: safety, quality, training, reduced onsite waste, schedule controls and increased supply chain flexibility. These elements influence the decision behind working in a different location to where the components are permanently installed.
"Most of the projects that we are chasing have the expectation of off-site construction already incorporated into the schedules," Chalk states.
The schedules have been compressed to the point that a complete onsite build would be difficult or require additional overtime.
"We are focused on pursuing projects where off-site construction is required and we are pushing the limits on what we can do off-site."
Building assemblies off-site allows for "just in time" delivery to support on-site installation. This will guarantee materials are kept out of the way until they are ready to be installed.
"This keeps us from moving things around when they arrive before they are needed and are in the way of other work. Since so much of this work is happening off-site, the installation time is reduced, and the impacts of weather delays are minimized," he notes.
Importantly, working in a controlled environment where supervision can monitor all team members helps reduce accidents. There are work surfaces that keep people from bending over or working overhead, with all the right tools for safe work nearby.
"Everything we build is inspected by a supervisor for quality and is tested accordingly – where applicable. We are able to remove a significant amount of light fixture issues with the products we receive before they are installed in the field.
"The cost savings of replacing a driver or an LED in the shop is considerably less than after it is installed in a finished ceiling."
The controlled environment allows Inglett & Stubbs to deliver the high level of quality expected on all the work with a workforce that may not have as much experience or training as is required on project sites.
Shops are the preferred training grounds for all the new entry level team members, as working in the shops provides a wide range of build types that you would not see on a construction project in the same week.
"With parts listed and laid out in our build-books, new team members without experience can quickly learn the parts and the best assembly practices with supervision close by. We can also catch mistakes quickly through the quality controls and can circle back for additional training," details Chalk.
On construction projects, there are steps in the process that if done incorrectly, could result in weeks or months passing before the issue becomes apparent.
For Inglett & Stubbs, the process is constantly developing to guarantee the best outcome for customers. Prefabrication not only includes assemblies developed in house, but it also engages field and management to continue the evolution of products and tools.
The designers and proprietary tracking tools provide management and leadership feedback on the prefabrication process, and live feedback allows for more accurate planning, costing, scheduling, and resource forecasting.
The project managers have a key role in the preconstruction team to ensure that the company offers a seamless project from beginning to end.
"Our goal is to provide speed to market while ensuring the highest quality service for our customers."
"We are focused on pursuing projects where off-site construction is required and we are pushing the limits on what we can do off-site"

Miller Chalk, President, Inglett & Stubbs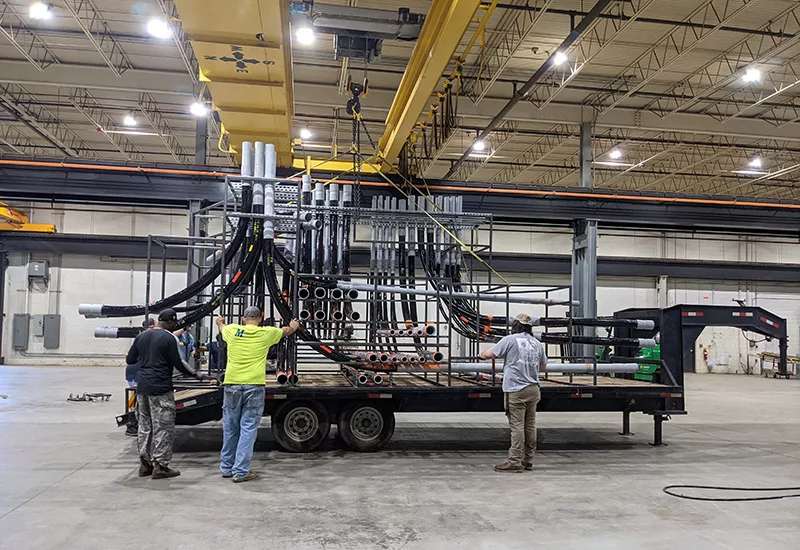 STRUCTURING THE COMMUNITY
Inglett & Stubbs generally works in telecommunications, information technology (IT) and co-generation, but it specializes in hospitals, mission critical projects, sports and entertainment, commercial, fiber and copper cabling, off-site construction and preventative maintenance.
There is a benevolent side to the company as it has proudly supported many charitable organizations over time.
Throughout the years, Inglett & Stubbs has supported many charities in the Atlanta community. As part of increasing its corporate social responsibility (CSR), it has held inter-office fundraisers, and participated in community events.
Furthermore, its field and office staff have volunteered both money and boots on the ground participation to assist in building three Habitat for Humanity homes for deserving members in the local community.
The company is also working with a few high schools doing Work-Based Learning and was named as the Newton County Schools Work-Based Learning Employer of the Year.
"We have supported high school shop classes with conduit bending and other electrical classes. We support their career fairs and hire graduates," highlights Chalk.
"This has been a great program for us to be part of because it provides a workforce that is motivated and interested in the trade, and we have had many of these students join our team full-time after graduation," he adds.
Inglett & Stubbs supports one charity each year, raising funds and awareness through its golf tournament and other opportunities. For the past several years, the company has supported Children's Healthcare of Atlanta (Children's).
"They do a lot of good for our community and their research is impacting people around the world," says Chalk.
One particular project made the local news last year, when Inglett & Stubbs was recognized for its work on Children's' new Arthur M. Blank Hospital, which is on schedule to open in the fall of 2024.
The North Druid Hills Campus, where the new hospital will be located, also includes the Center for Advanced Pediatrics, support buildings, and plans for more than 20 acres of greenspace and walking trails.
Construction on the 1.5-million-square-foot hospital began in 2020. The new facility will offer convenient access to I-85 in Brookhaven, and it has been designed to maximize research-proven healing views of nature.
"We partnered with one of our largest competitors, Cleveland Electric, in a joint venture agreement to take on this project. It is the largest hospital construction project to be built in Georgia," notes Chalk.
The company was able to incorporate prefabrication into all areas of the project. The prefabricated headwalls were built in a warehouse, with the Inglett & Stubbs and Cleveland team working alongside plumbers and the drywall contractor.
"We prefabricated mixed trade racks with the sheet metal, plumbing, and mechanical piping contractors," he informs us.
In May 2022, Children's announced the hospital's construction had reached its highest point. It recognized this achievement with a topping out ceremony for more than 1,500 dedicated construction workers.
The builders' rite is traditionally held when the last beam, or its equivalent, is placed atop a structure during its construction.
This particularly poignant ceremony is made all the more important because the demand for pediatric specialized care is now greater than ever.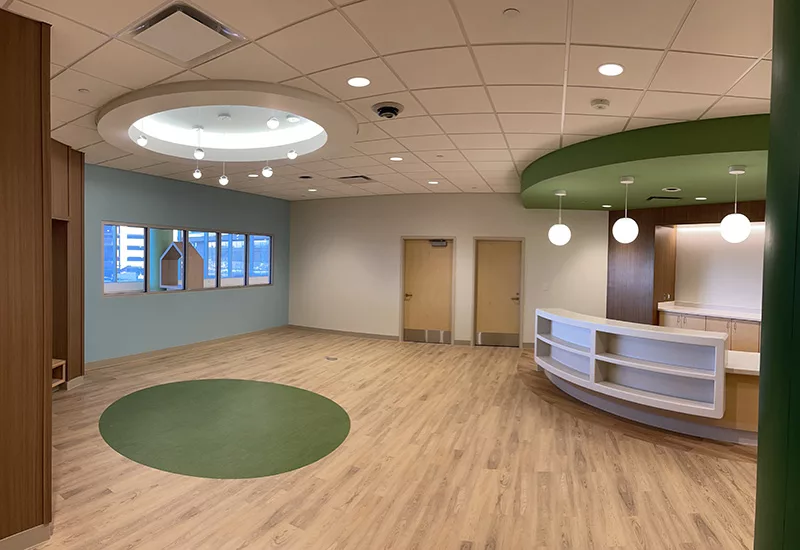 THE FUTURE IS BRIGHT
Aside from important projects involving Children's, Inglett & Stubbs is working on several key investments, as well as continuing with successful models which align with the company's values.
"We are investing in our off-site construction facilities and in the teams focused on that work through training as well as adding team members," Chalk tells us.
"We continue to add to our team as we are introduced to key individuals in the market. We have been in the fortunate position to be able to hire the right people when they are available and find the best seat for them in the organization rather than wait until we have an empty seat to start looking for someone to fill it."
Inglett & Stubbs believes in a centralized purchasing team, which has its own benefits for the company, as evidenced with off-site construction. The process requires planning and the ordering of materials early on, and the team has more time to react to supply issues.
"We don't follow the traditional centralized supply chain model, but we do have a centralized purchasing team that handles all of our projects and a short list of distributor partners that we work with to supply our materials," Chalk tells us.
The purchasing teams' involvement across all the projects can overcome supply challenges and work with partners to obtain the best pricing. This also means suppliers are kept informed of upcoming needs so they can add stock to support projects if necessary.
"They also keep up with who has stock of items and are great at locating hard to get materials. The purchasing team is key in keeping our field times working with the materials they need when they need them.
"We also have standardized products on standardized builds and have worked with our vendor partners to keep the quantities we need on the shelf to support the needs of our shops," says Chalk.
The company's turnkey engineering, procurement and construction (EPC) approach ensures maximum program efficiency, therefore feeding into direct cost benefits. The experienced team spends time learning the customer's unique requirements, meaning their specific needs and goals are met.
The Inglett & Stubbs Group now incorporates Inglett & Stubbs Modular, and as of 2003, Inglett & Stubbs International, taking the company from Georgia to the globe.
The company's main priority this year is to continue to grow its off-site work, making investments in software development, personnel, and warehouse space to support this.
"We are evaluating which projects we pursue by the opportunities for off-site construction. As for expansion and diversification, we are pursuing many opportunities in nearby states where we are not currently working."
These developments will be supported with off-site construction teams currently in place and allow the company to hire electricians in other areas where they are more available than in Atlanta.
With prefabrication at the core of the company processes, Inglett & Stubbs has developed facilities and personnel into one of the most innovative prefabrication shops in the nation.
As it continues to make investments into the proprietary software it is using across businesses, with a large focus on field productivity and off-site construction, Inglett & Stubbs is set to continue as a recognized leader in its industry.
INGLETT & STUBBS PARTNERS