Adding an extra layer to airport safety, we take a look at GAT Airline Ground Support and speak to CEO, Mike Hough, about technological developments in the space
INTRODUCTION
"The ground handling industry is extremely dynamic right now. Many providers were dealt a difficult blow when their revenues evaporated in March of 2020 and remained at 20 or 30 percent through much of that year."
Mike Hough, CEO of GAT Airline Ground Support Inc (GAT), has been involved with the industry for over 22 years in total, and COVID-19 remains one of the most unique periods he has witnessed in his career.
"The cash impact to many businesses was tenuous," he continues. "In the US and Canada, many providers like us had short term support from the federal government, but are still facing lower flight volumes, highly inefficient schedules, and now 'the great resignation' which is causing turnover costs and a race to the highest wage that airline customers simply cannot afford.
"As a result of this difficult operating environment, many ground handlers and caterers are struggling to stay on top of attrition, are consuming cash at an accelerated rate, and the funding programs are over. Lastly, vaccination requirements are making workers an even more scarce resource."
According to Hough, this set of circumstances is creating an environment where those who have managed to conserve cash and take on growth, with the ability to attract and retain talented team members, will be presented with a huge opportunity as airlines determine who is best suited to partner with them into the future.
"Additionally, airlines are thinking about new and creative ways to solve their own cash and cost issues. We have seen changes in 'make versus buy' choices by some of our customers that we didn't anticipate," he tells us. "GAT has been well positioned to take advantage of many of these challenges and has grown by over 30 percent this year, marking our fourth consecutive year with a compounded annual growth rate (CAGR) of over 30 percent, despite the initial impact of the COVID-19 pandemic."
GROWTH AND COLLABORATION
GAT was founded in the city of Mobile, Alabama, over 40 years ago, as a fixed base operator. In 2017, with 37 operations in the US and 1,800 team members in total, GAT moved its main base to Peachtree City, Georgia, just south of Atlanta Airport. The company's operations support center was created there, and since that time, GAT has grown to 69 airports in the US and Canada with just over 5,000 team members.
"Part of this awesome growth was the acquisition of Strategic Aviation Holdings, a Canada-based company that operated the ground handling brand, Strategic Aviation, and the catering brand, SkyCafé," Hough explains. "We didn't have operations in Canada prior to this, and they didn't have any in the US, so we loved the growth potential of the catering space in both countries, as well as the fact that our company cultures were the perfect match.
"The merger was completed in August of 2019 and since then we have grown in Canada with both ground handling and catering services. We have also been successful in launching our first catering operations in Atlanta and Cleveland in early 2021."
HEART OF OPERATIONS
It is GAT's uniquely high level of energy that makes the company stand out in the airline industry. The commitment of its team, the close-knit nature of employee relationships and innovative spirit drive forward its nature as a first mover in the sector, and a business that places the safety of its staff at the fore.
"We believe in our core values, and, for us, they are truly used to make decisions," Hough continues. "We have four in total, and they are priority ordered so that every member of the team knows exactly which decision to make if there ever appears to be conflict.
"As an example, meeting our company financial objectives are important but that will never be more important than meeting our customers' KPIs, which in turn will never be more important than caring for our team members, which lastly does not surpass our unending quest for safe operations."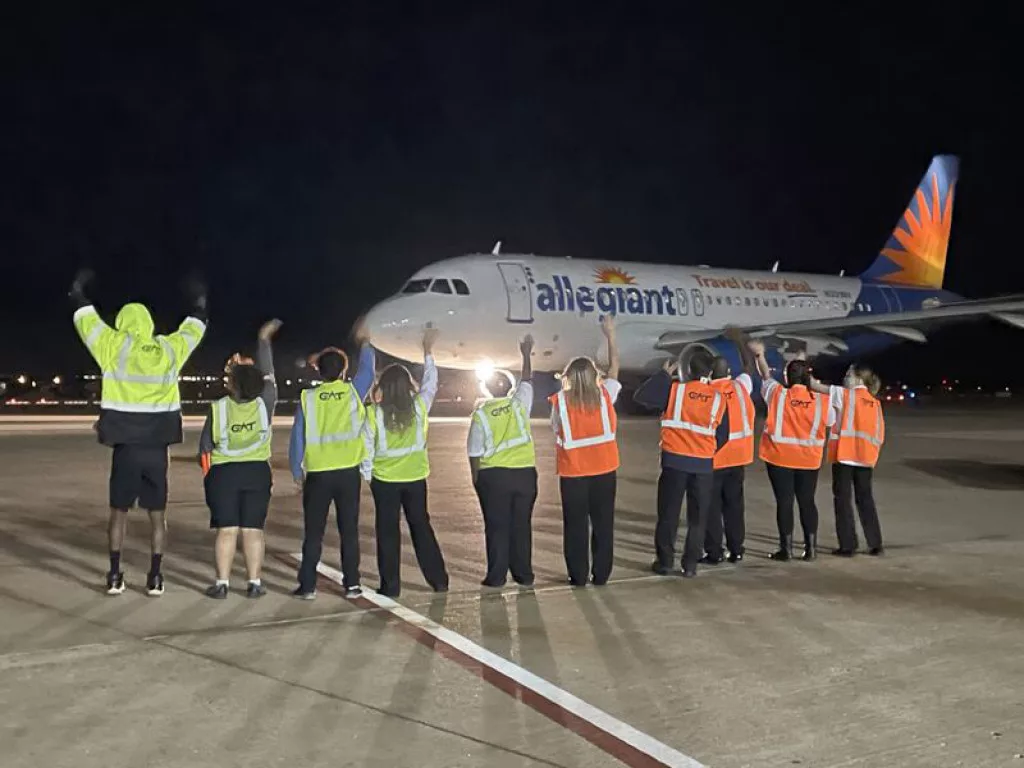 SAFETY AT THE FORE
For a company that has grown so swiftly since inception, continual investment is the priority. In 2018, GAT began work on its GAT Ramp Vision safety management and productivity tool, with the idea that physical ramp audits only have a marginal impact, as Hough explains.
"Usually, those undertaken by auditors are unbiased and very detailed, yet they are too infrequent to measure progress," he says. "In some cases, the space between audits could be years, and they only represent a day or two of observations. On top of this, we wanted to ensure that procedures were followed at all times, that no shortcuts within the company's operations were ever taking place, and that seasoned supervisors were provided with an overview of staff standards, all to limit jeopardizing team members and aircraft safety.
"Our hypothesis was that we could create a technology that could observe 100 percent of all activities on the ramp at all times and provide that data back to leaders and front-line team members so they could see for themselves the risks that were occurring. As a result, we would drive greater compliance to standards which would in turn ensure lower safety incidents."
ADVANCED EYE
GAT began by creating a unique camera with the ability to be placed on the ramp during the morning, capture everything as it occurred in high definition, run all day without fail, and then transmit that video to a central processing center.
"We do not typically lease the gates at the airport and could not count on facility mounted cameras," Hough continues. "Even if we could, the angles from the facility would not be able to provide full view to capture all of the elements we needed to see. We want to know not only if we're properly conducting a three-stop approach as vehicles enter the circle of safety around an aircraft, but we also want to know finer details like whether we are wearing our seatbelts, have our safety vests properly zipped, and if hearing protection is being worn at all times while on the ramp.
"Once we got the cameras right, we then initially decided to have that video reviewed within 24 hours by quality control specialists who would notate in our web reporting portal any successes or failures observed for every single flight, every single day, based on a 92-point audit checklist.
Not only would teams be able to access the portal and see the top failure items, their performance over time overall and individually, but also, they could drill all the way down to a particular success or failure and observe the clip of video where the failure was noted.
"Our teams use this video both for private coaching and big screens for team discussion and learning. The result was an immediate improvement in compliance rates in all locations where we deployed this technology."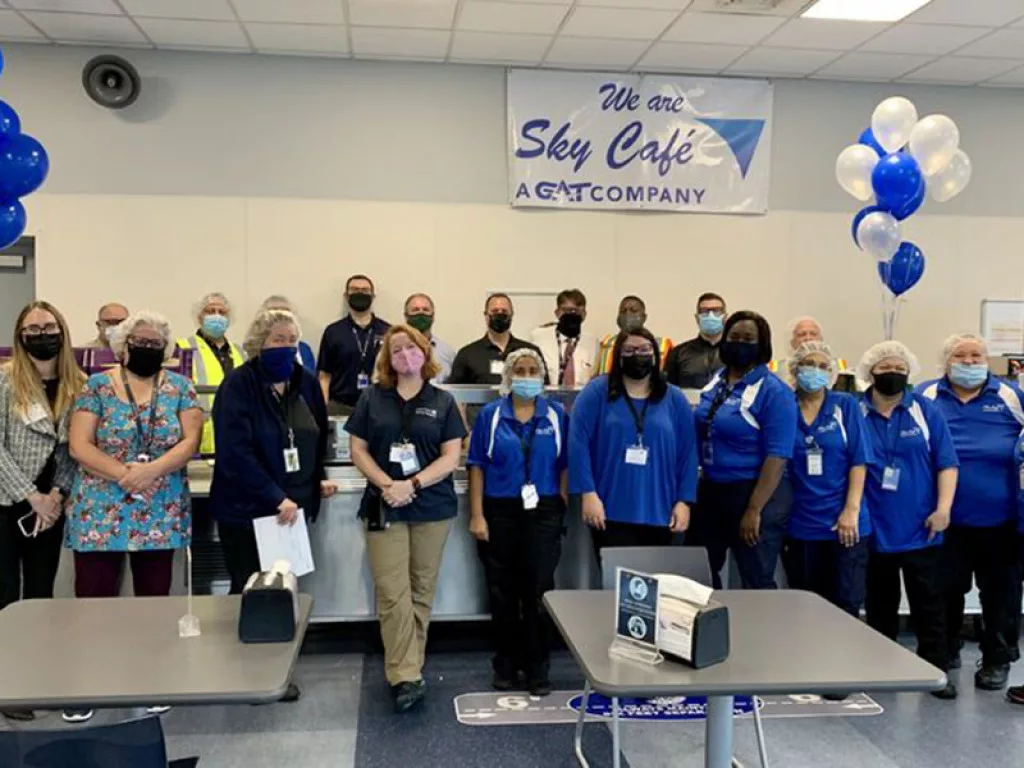 PARTNERING FOR THE FUTURE
For GAT, this was just the beginning. In order to gain the ability to know real-time risk behaviors throughout operations, the company partnered with a firm that develops machine learning (ML) technology to create artificial intelligence (AI) models that can witness activity and report anomalies immediately if they fall outside of behavioral standards.
"When we get to the final state of this phase of development, our front-line supervisors will receive real time alerts via mobile devices that there is active noncompliance occurring," Hough affirms. "Additionally, the system will read the events in real time and make the results/video available in our portal within a few hours rather than a day or two later."
GAT Ramp Vision was submitted to the US patent office in November of 2020 and the patent was granted without challenge in 2021.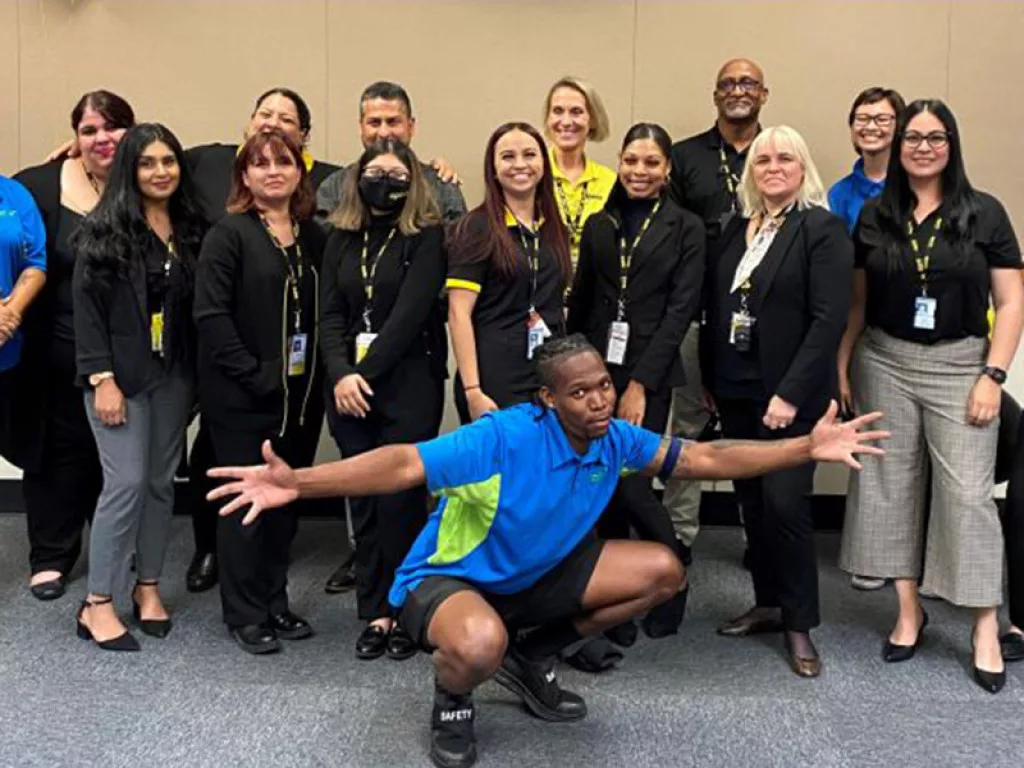 SECURITY OF TOMORROW
In addition to the GAT Ramp Vision, the company has also expanded into GAT Cargo Vision technology. The latter differs from the former in that it utilizes real time screening agents in GAT's Peachtree City office, in order to observe cargo screening in real time to add an additional layer of safety and security to cargo carrying aeroplanes in the US.
"We believe that investments in operational improvements like these will drive safer, more secure airline operations than what has been done in the past," Hough assures us. "We are also evaluating a host of other lines of service where we can gain operational improvements in safety and advantage by deploying our ML technologies, so there is definitely more of this to come.
"Outside of security, we plan to grow catering, our ground handling operations include airline ramp and baggage handling, airline customer service handling at ticket counters and gates, cabin cleaning, cargo handling, some other ancillary services. Together with increased ML implementation, we will grow GAT for the future of airlines, cargo handling, safety and security."