We take a look at TriumphPay and talk to Haley Evans, Vice President of Broker Services, about the company's business acquisition and financial solutions in the logistics space.
INTRODUCTION
"When COVID-19 occurred and became a pressing issue, people across multiple industries paused, went home and re-evaluated themselves, except for truck drivers – they worked harder than ever before."
Haley Evans, Vice President of Broker Services at TriumphPay, sums up how the past 18 months have impacted the logistics sector across the US, a microcosm of the effects of the virus on supply chain operations internationally.
Based in and operating across the US and in Canada, TriumphPay is a nationally renowned carrier payment platform that connects brokers, shippers, factors and carriers through forward-thinking solutions that helps parties successfully process, settle and manage carrier payments and drive business growth. TriumphPay offers supply chain finance to brokers and shippers, allowing them to pay their carriers faster and drive carrier loyalty, and provides the tools and services necessary to increase automation, mitigate fraud, create back-office efficiency and improve the payment experience.
"The demand for consumer goods and staple items has skyrocketed over the pandemic period. It was not uncommon to see stores run out of stock," Evans continues. "Because of this, there has been great pressure on shippers and carriers to restock the stores, and the logistics space became the forefront of keeping the country going.
"We made sure to support drivers on the road and worked in conjunction with carrier groups to make sure they had what they needed."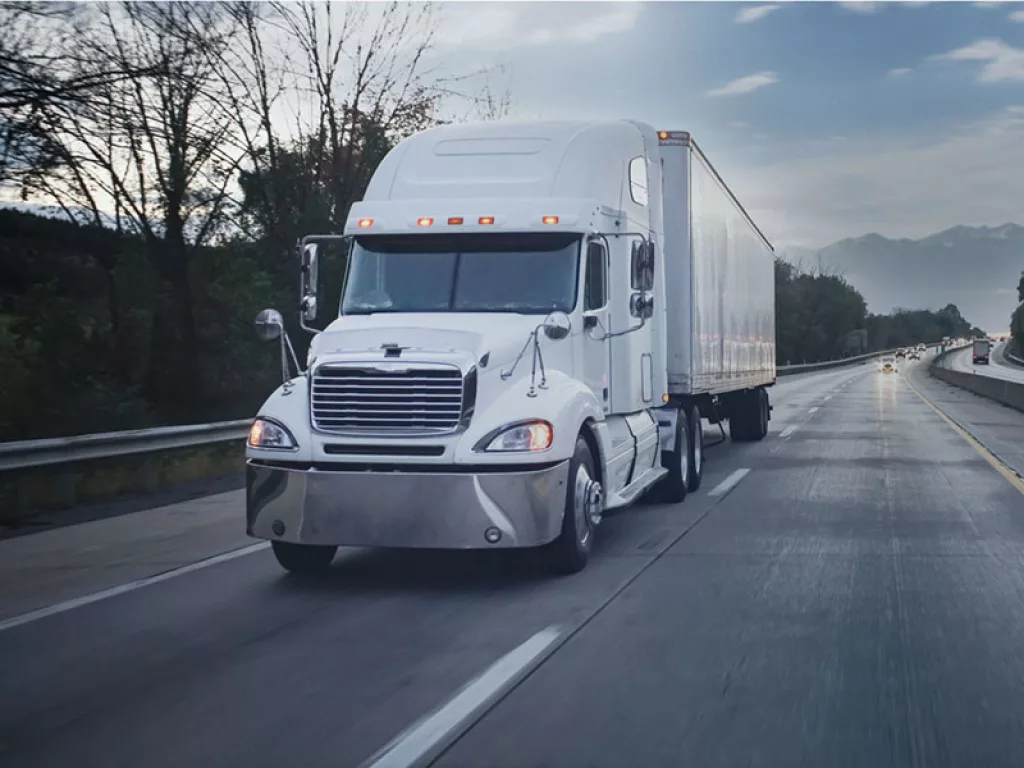 TRIUMPHPAY
TriumphPay works with four different entities in the supply chain: shippers, brokers, factors and carriers, each of which form a chain of goods delivery with each acting as a customer to the last. Simply put, shippers are those who ship the goods to brokers, who in turn work between the former and the carriers, with carriers then moving forward to deliver the goods to the intended destination.
"What we started to see were shippers pushing out payment terms due to a tight cash flow," Evans tells us. "Where ideally a carrier gets paid by a broker in 30 days, and ideally the broker receives payment from a shipper in 30 days – making the cash flow neutral – shippers extended their payment terms from 30 to 60 days, leaving brokers to be cash flow negative.
"So here is where we really stepped in. In addition to the existing QuickPay program that allows carriers to get paid on day one and brokers to pay us on day 30, we came up with a couple of different products to help both the brokers and carriers, each of which are our customers, further bridge the gap in cash flow. We make sure the carriers are still getting paid within those 30 days but at the same time give brokers access to additional financing options so that they are still able to run their business and that they are not feeling that cash crunch from the negative."
This facilitation of logistical operations is the epitome of TriumphPay's overall mission and is a prime example of the company's aims to provide its customers a premier payment experience, business growth and reduced risk.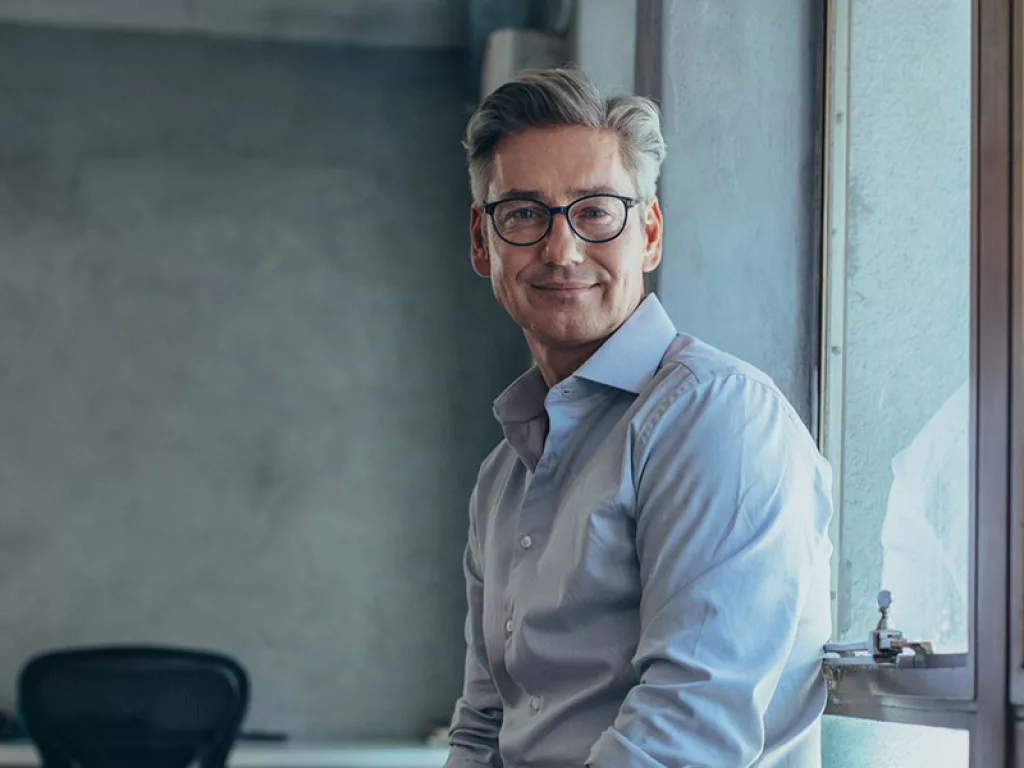 AN EDGE IN THE MARKET
This company mission has been achievable through TriumphPay's recent acquisition of HubTran, a business that specialized in automating repeatable and costly logistics operation tasks. Through utilizing HubTran's services, TriumphPay has had the opportunity to merge the products of each entity into something more.
"Previously we had two customer groups: brokers and carriers, and each would operate independently when it came to invoicing and payments," Evans continues. "With HubTran, we are able to expedite invoice audit and payment and additionally create a conforming transaction between brokers, carriers and factors to streamline the process and make it more efficient so these groups could focus on their core business rather than administrative tasks. Rather than sending paperwork back and forth to each other and following up with phone calls and emails, this information can be processed electronically among parties in the payments network."
Yet the acquisition – and subsequent utilization – of HubTran's offers is not the only factor contributing towards TriumphPay's success in the logistics sector.
TriumphPay operates as a division of TBK Bank, SSB, Member of FDIC and is a member of the Triumph Bancorp, Inc. (Nasdaq: TBK) group. Triumph Bancorp is a financial holding company with a diversified line of banking, payments, and factoring services. This exists as one of TriumphPay's many strengths, and indeed an attractive notion to clients, as Evans explains.
"When it comes to processing billions of dollars, payment security and the regulations that come with them, it plays to our advantage, and indeed that of our customers, that we are owned by a publicly traded bank," she says. "That is a really big selling point because we work with other publicly traded entities and brokers, and some of the companies that these customers have used in the past have not had these regulations or control.
"In the worst cases, some of these entities and brokers have lost millions of dollars working with unregulated companies, have issued duplicate payments to both payment agencies and the carriers due to a lack of regulation. We are able to offer a full-service payments platform with the additional oversight and security."
Currently, TriumphPay is operating across two main areas: those of broker freight and the shipper market, each of which the company has focused on over the last two years.
"Here we have made great headway and really served our customers well," Evans adds.
"And from this conforming transaction between brokers, carriers and factors that stems from our HubTran acquisition, we will begin to focus on adding functionality that enables all parties to work more efficiently."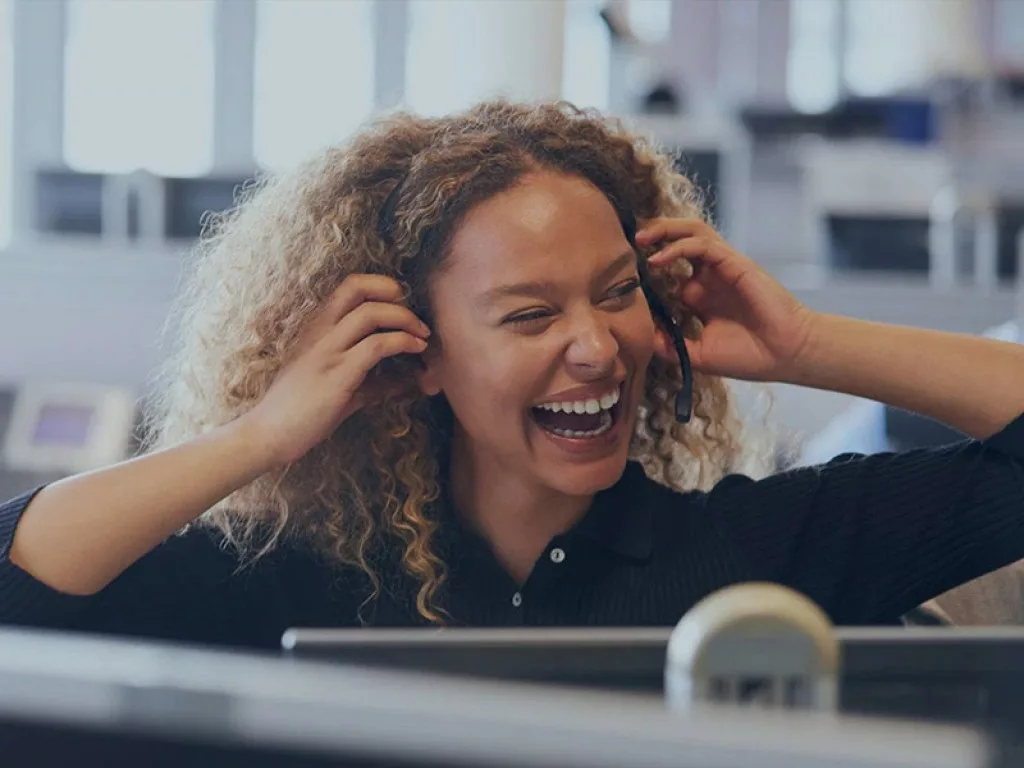 EXPERTISE IN THE FIELD
According to Evans, TriumphPay's early success in the Fintech sphere came down to the company's recruitment of talented employees from the offset.
"I think the early success of TriumphPay was due to recruiting amazing talent and people who had relationships in the industry and could bring those relationships to the company," she explains. "Some individuals in TriumphPay have been working in the industry for 20 or 30 years, and this becomes incredibly valuable for a start-up.
"You need people that you can trust with experience, and these employees have really helped the company pivot, transition and believe that it can achieve what it set out to do. Our passionate leadership team does whatever it takes to get things done, even if the tasks are not within their immediate job roles, to ensure the success of the business and all those who work for the company."
In this way, collaboration becomes a core aspect of TriumphPay, and this notion echoes in the company's partnerships that it makes within the industry.
"This industry is small," Evans adds. "An important key to success that those within must remember is that relationships equal results. Whether these are on the client or partner side, working well together ensures that we all succeed as best we can in the present and moving forward.
"In the years ahead, these relationships will remain a key part of our business for the benefit of the customers and businesses involved."