We speak to Phillip Goodwin, CTO at PSS Industrial Group, about the company's high-quality products, equipment, services, and expertise across the oil and gas sector.
INTRODUCTION
"It is hard to think that we as a civilization once feared a shortage of crude oil. Spikes in fuel prices were driven by our dependence on foreign oil. The people of the oil and gas industry persevered and created so much innovation that now we have the reverse problem – an abundance of our own crude oil."
There is no question that the oil and gas industry has had a challenging past few years. According to Phillip Goodwin, CTO of PSS Industrial Group, and author of the opening statement, this abundance of crude oil has driven a great volatility in the energy sub-sector. Coupled with COVID-19 shutdowns, like many industries, oil and gas has been hit hard.
"Despite this, the energy industry remains an interesting space brimming with development," Goodwin elaborates. "There is no doubt that we will continue to reduce our reliance on fossil fuels. However, I am not convinced that we have a suitable replacement yet.
"For example, electric cars are very intriguing, but batteries are not exactly green. We see what batteries can do to our oceans and to people when computer and cell phone e-waste is improperly handled. Now, we are cramming thousands of batteries into millions of automobiles and I'm not confident that we are thinking of the long-term disposal or refurbishment impacts. That said, I have confidence that this industry will innovate past this dilemma."
"I could see a future where hydrogen is a more viable energy source, and one where the pipelines we have today are repurposed to supply this very powerful and green product to the market," Goodwin reflects. "By no means am I saying that hydrogen is the answer; I am keenly aware of the changes that must be overcome to make hydrogen a viable energy source. I am saying that the people of the energy industry will innovate and will provide viable paths forward regarding the supply of sustainable energy."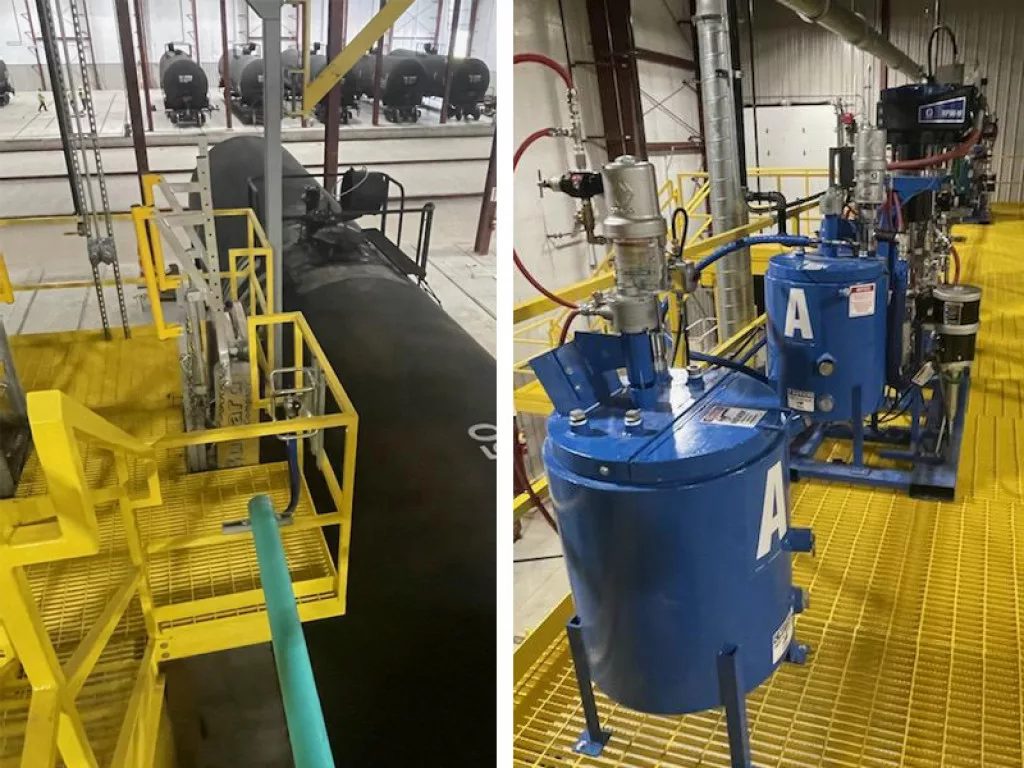 CARBON CAPTURE
For Goodwin, the present use of oil and gas, if managed responsibly, could be a better long-term greener solution than shifting the problem to battery waste. Exemplifying this line of thought are innovative Direct Air Capture practices backed by Occidental Petroleum, a company using CO2 to pressurize their wells in order to obtain oil from the ground.
"If you look at the work Occidental Petroleum is doing with Direct Air Capture (DAC), that is real innovation," Goodwin states. "Occidental is building the largest DAC field in the Permian Basin to extract carbon from the air to be used in their production process. They are targeting to be a carbon negative company. Here is a company that is reducing carbon by sustainably producing crude oil.
"For me, this type of innovation is the most exciting part of working in this industry. We aren't writing a better social media site or mining for people's personal data. We are looking for ways to sustain and improve quality of life by sustainably powering the world, led by innovation as a core part of the industry's nature."
It is this kind of mindset and development that is spearheading the energy industry at present; enter PSS Industrial Group.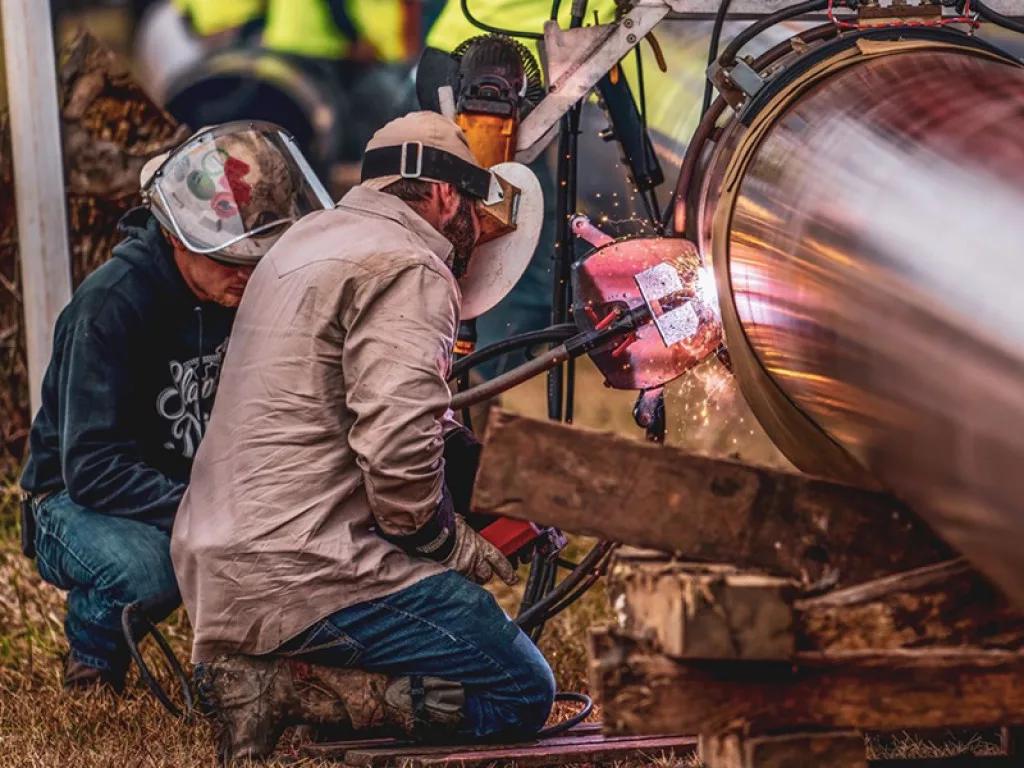 SUPPLYING THE SECTOR
PSS Industrial was formed by the merger of Pipeline Supply & Service and Industrial Air Tool and together, is a leading value-added distributor serving a diverse base of customers and industries nationwide. Headquartered in Houston, Texas, with 33 locations across the US, PSS Industrial is committed to providing quality products, equipment, services, and expertise specific to every customer's business requirement.
"Our staff, resources and processes are best-in-class and are dedicated to upholding the PSS Industrial motto: 'Delivering what you need, when you need it,'" Goodwin tells us proudly. "Over the past three decades PSS Industrial has substantially expanded both its product breadth, supply chain logistics and end market diversification by creating strategic partnerships with leading manufacturers and completing multiple acquisitions to further expand its capabilities in the full energy value chain."
PSS Industrial prides itself on its commitment to customer service, its breadth of offerings, its agility due to its nature as a smaller private company, but most importantly, its people.
"Without our people and their knowledge, PSS Industrial simply would not exist," Goodwin affirms. "Their commitment to excellence in everything they do is core to what sets us apart in the industry. Add to that our broad scope of niche offerings as well as our co-location with customers, we make the impossible happen when our customer needs a partner the most.
"We are not a large public institution, and as a result, we maintain the agility to personalize offerings based on our customer's needs."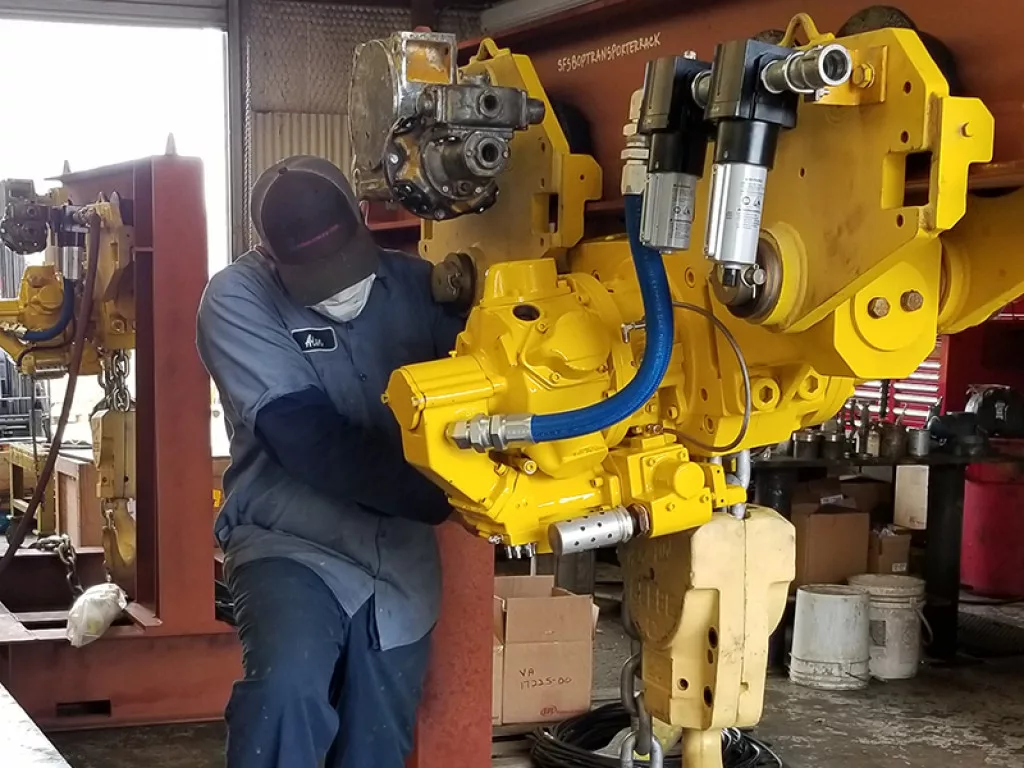 PSS INDUSTRIAL GROUP: UPSTREAM SERVICES
With over 50 years' experience as an industry leader to the upstream oil and gas market, PSS Industrial is the world's largest Ingersoll Rand original equipment manufacturer (OEM) distributor of upstream equipment. Built with high-quality components and all steel construction, Ingersoll Rand Air Winches have a reputation for rugged dependability, reliability, and safety. They are ideal for utility use in construction, offshore and marine applications.
PSS Industrial is the leader in winch and hoist repair and as a certified Ingersoll Rand service and warranty center, is the only center qualified to inspect and repair Man Riders and dedicated Man Rider winches. Having the largest worldwide inventory of Ingersoll Rand winches and parts, allows PSS Industrial to repair equipment using genuine OEM parts faster than any of its competitors, and the company can also pre-order parts for upcoming repairs to further reduce customer down-time.
"Our technicians are certified in Classic, Force Five, and Infinity winches. We also sell, service, inspect and repair other major brands including Ram, Braden, Joy, and Wintech," Goodwin informs us. "Additionally, we are certified in Hercu-Link, LCA, LCH and UL hoists and can service, inspect, chain exchange, load test and repair other major brands including JD Neuhaus, Coffing, Harrington, Tugit, and Yale."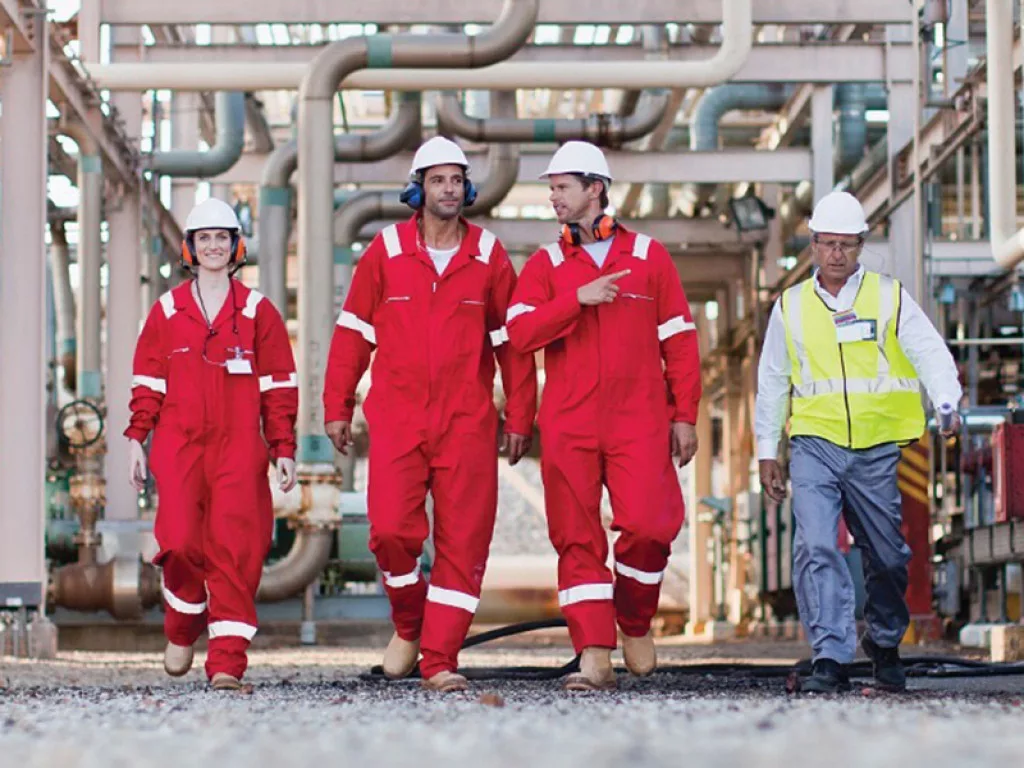 INVESTING IN OPERATION
At present, PSS Industrial is consolidating two facilities in Houston. One is a service center located in the southeast area of the city and the second is a 200,000 square foot facility that will house the corporate office along with distribution, service, and manufacturing businesses.
"Our new corporate facility will contain everything PSS Industrial does, under one roof," Goodwin elaborates. "From automated welding and manufacturing to product distribution and large IR winch commissioning, our customers will have a one-stop shop to see all that PSS Industrial has to offer. We are due to take occupancy of our new facility by early third quarter of this year.
"We are implementing science and automation behind our inventory management and pricing. We are creating new channels for our customers to learn about PSS Industrial and shop for goods and services they need. In fact, our new website and e-commerce sites will launch soon."
The company's new e-commerce site will be available around the same time. While customers can certainly sign up to shop for one-off transactions, PSS Industrial will have the capability to integrate with its customer's ERP systems. In this regard, PSS Industrial customers will be able to shop via a website and still maintain the discipline and transparency of issuing purchase orders (PO's) and expecting matching invoices. This brings the convenience of a B-to-C transaction to the power of a B-to-B transaction.
"Our site will be mobile friendly and allow customers to easily repeat orders, look up past invoices and access various tools and resources, Goodwin tells us. "We have launched a new offering, Safety Services. While this offering is new to PSS Industrial, our team has over 60 years of experience in this space.
"Our complete range of safety service includes, but is not limited to, breathing air, respiratory protection, gas detection, fall protection, and turnaround solutions. This added offering will round out our portfolio of services and provide customers with a great compliment or alternative to their existing service providers."
PSS Industrial's automated welding offering has launched in the last year. For automatic welding applications, B&B Mechanized Solutions offers a full-service, fully integrated welding solution for the most extreme and challenging environments. B&B Mechanized provides high quality mechanized welding solutions while being tailored to the specific needs and requirements of company clients. The B&B solution can save customers hundreds of hours in weld time via mechanized welding by decreasing welding time and improving the quality of the weld, ultimately reducing the need for weld repairs.
"Our Portfolio Management team was recently created as a center of excellence where product and application subject matter experts have been centralized to provide our customers with technical design, build, troubleshooting and training services, primarily in the areas of blasting, coating and spray systems," Goodwin affirms. "This team provides avenues to offer our customers customized bundling solutions, which consist of company-wide PSSI Industrial offerings."
Recently PSS Industrial entered the pipe, valves and fittings (PVF) market through an acquisition of assets from eight sites from a long-standing PVF distributor. This acquisition allows PSS Industrial to use new and existing infrastructure to further round out its' offerings to the upstream, midstream, downstream and industrial markets. PSS Industrial employees have over 250 years of PVF knowledge, and the company have an invaluable set of quality vendors, like Balon and Kimray.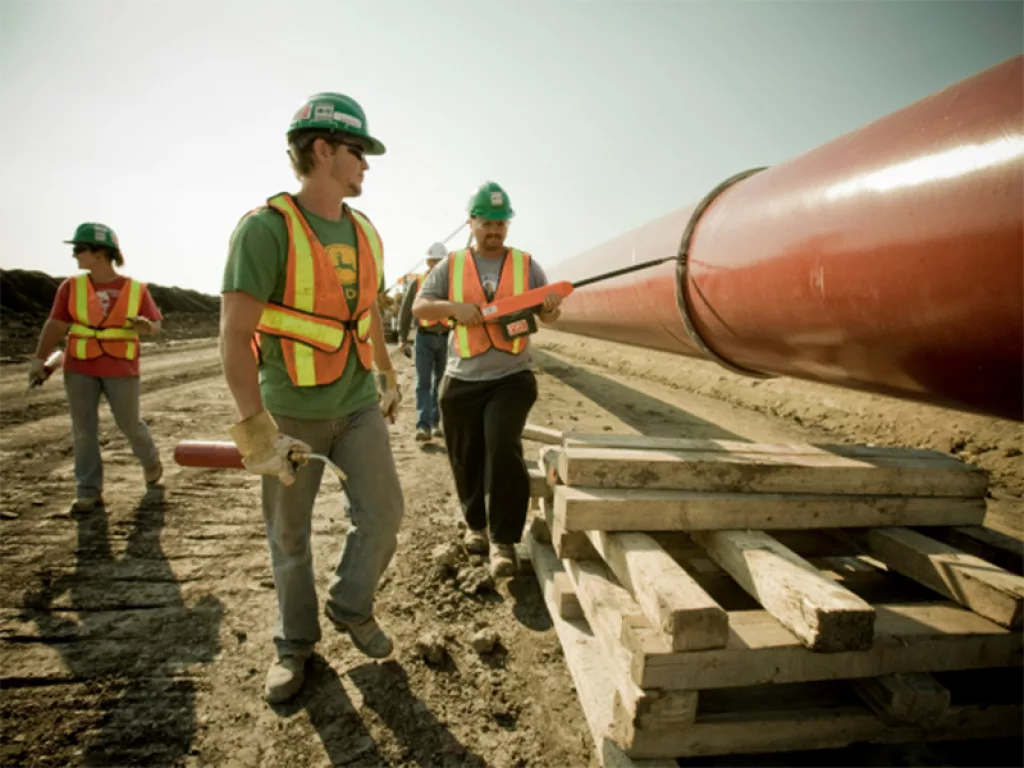 PSS INDUSTRIAL GROUP:MIDSTREAM SERVICES
PSS Industrial maintains an extensive nationwide inventory of pipeline supplies and equipment for all aspects of pipeline construction including pre-construction survey and land clearing, pipe handling and lowering-in, pipe welding, field cutting and tie-in's, pipeline surface preparation and corrosion prevention, pipeline pigging and inspection, and post-construction testing as well as environmental restoration.
"With over 30 years of pipeline construction experience, and a wide-ranging network of knowledgeable well-seasoned pipeline professionals, PSS Industrial is the industry leader in the oil and natural gas pipeline construction and midstream integrity markets," Goodwin informs us.
"PSS Industrial can provide customers a wide range of materials management solutions including custom configured mobile office and equipment trailers, or fully manned and stocked one-site project trailers managed by our personnel. And with brands like TopCon Positioning Systems, Silt-Saver Retention Fence, and Ames True-Temper; PSS Industrial can keep your crews equipped to handle any project conditions."
In house manufacturing capabilities such as Syntex Sling, a fabricator of high quality, standard, and custom lifting assemblies with over 20 years of experience in the lifting and rigging industry, help make PSS Industrial what it is. Syntex offers standard domestic-made Flat and Twisted Eye Slings with capacities up to 19 tons and Endless Round slings with capacities up to 90 tons. Syntex Slings is known for providing fast, reliable, and professional services.
Equipment rentals and calibration are an important aspect of PSS Industrial's business. PSSI Industrial calibrates equipment like pressure and temperature recorders, deadweight gauges and testers, holiday detectors, torque wrenches, and gas detectors and monitors. While PSSI Industrial manufacture Porta-Lathe pipe cold cutting lathes, as with many of the items we sell and manufacture, we rent these machines to support our customer needs.
PSS Industrial is also a leading US manufacturer of SPY® brand coating, foil/film and geomembrane inspection equipment, jeep meters (high voltage meters) and pig tracking equipment serving oil and gas, coating, lining/film industries for over 65 years. All SPY® brand products are highly regarded by many in these industries as best in class. Not only do we offer superior manufactured equipment and accessories, but we also offer exceptional customer service and support for our customers.
PSS INDUSTRIAL GROUP: DOWNSTREAM SERVICES
PSS Industrial's focus is providing value to its customers through products, services, and solutions to meet the evolving demands in oil and gas refining, petrochemical, and chemical processing facilities. Partnering with outstanding manufacturers, the shared commitment enables PSS Industrial to leverage a best-in-class supply chain to offer products as a real one-stop shop distributor.
"PSS Industrial can provide customers a wide range of materials management solutions including tool trailers, consignment warehousing, and vending machine solutions tailored for your requirements," Goodwin explains. "PSS Industrial is a full-service industrial tool rental and small tool repair company. From hand tools to power tools, we have what you need.
"For the past 25 years, AirTech Spray Systems has served as a pioneer in the spray equipment and finishing industry by designing ground breaking spray systems and powder coating systems that solve the evolving needs of the industry. AirTech's industrial spray systems serve a variety of industries, including manufacturing, mechanical, transportation, infrastructure and the industrial sectors offering single and plural component spray systems, as well as a full line of additional finishing and powder coating products."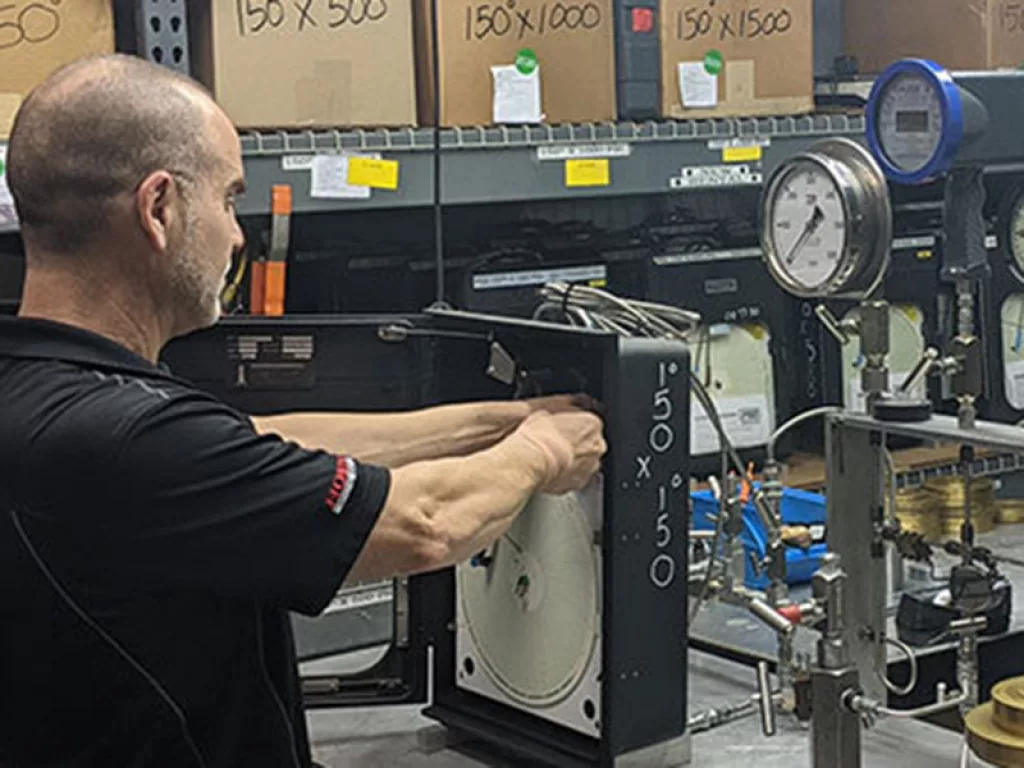 BEHIND PSS INDUSTRIAL GROUP
For PSS Industrial, both business partners and its employees are the gears of the company that drive its success in the field.
"In combination with our talented people, our supply chain is the lifeblood of our organization," Goodwin assures us. "Without our vendors and our partnership, PSS Industrial would not be able to attract and retain our customers."
Having access to over 700,000 stock-keeping units (SKUs) from thousands of vendors makes PSS Industrial a valuable piece of its customer's supply chain. Goodwin's team have reinforced processes and discipline within the supply chain over the past 18 months.
The team is currently focused on category and supplier optimization. Through technology and this defined vision, the team will allow PSS Industrial to maximize financial return for its suppliers, customers and itself by removing waste across the entire supply chain.
PSS Industrial's people are the heart of the company's fluid and continued operations within the energy industry. With multiple investments in the works, it is safe to say that PSS Industrial Group is worth watching as the energy space moves onward into the future.