Haffner's and Energy North have been energizing communities throughout New England for almost a century with their car washes, gas stations, convenience stores and delivery services. We caught up with Pat O'Connell, Executive Vice President of Haffner's parent company, Energy North Group, following a decade of expansion.
"Our customer service and follow-through are the best in the industry," states Pat O'Connell, Executive Vice President at Energy North Group (ENG) and Haffner's.
As the leading wholesale distributor of fuel across New England and Upstate New York, ENG leverages its proprietary brand, Haffner's, to extend its reach across Massachusetts, New Hampshire and Southern Maine with the distribution of oil, propane and HVAC services.
Above all, the Haffner's brand is most known for its network of car washes, gas stations and convenience stores throughout the Merrimack Valley and Southern New Hampshire.
"Our retail sites offer c-stores, car washes and national brands for food service, but also proprietary delis and our newly opened franchise, Sal's Pizza," O'Connell outlines.
ENG also extends these services through its secondary proprietary gas and diesel brand, Tradewinds. A trusted fuel retailer of quality, ENG offers all of the leading fuel brands, including: Mobil, Exxon, Gulf, Sunoco and Citco, amongst others.
"Our company (ENG) is very diversified with retail, wholesale, heating operations and a supporting fleet that keeps us well balanced," he explains.
Although ENG acquired Haffner's in 2015, the brand is no new feature on the Massachusetts and New Hampshire oil and gas scene and enjoys an established reputation that dates back almost a century. What began in 1925 as a small filling station set up by Jack Haffner and his wife Emma, has since ballooned significantly.
Haffner's longevity and rich history attests to its dependability, making it an asset for a similarly family-oriented business—ENG, founded in 1981.
"Haffner's has been around since 1925. When the Black family acquired the company in 2015, keeping it family oriented was a priority," states O'Connell. Fittingly, Jeff Black, the current owner of ENG, is the second generation of his family to take the helm.
For O'Connell, it is working with this dynamism between Haffner's history and the modern-day context of North America's oil and gas sector that is so stimulating.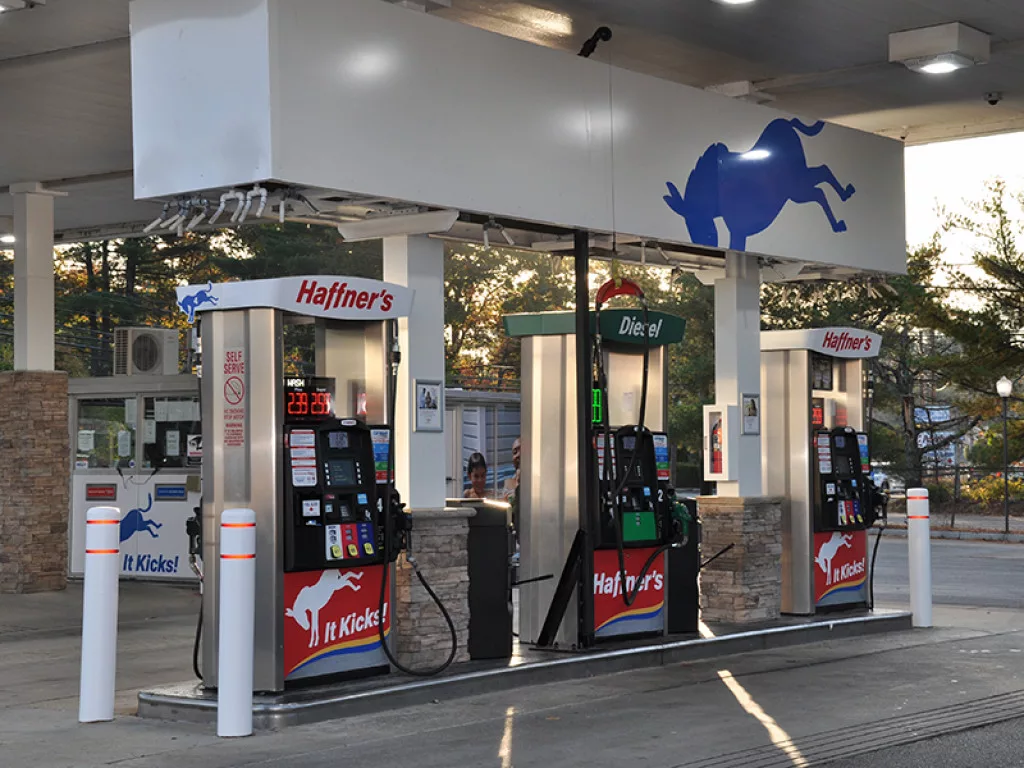 "It is exciting taking an older industry and moving into the 21st century with design, programs and infrastructure," he states.
The sector today is defined by a variety of factors and prevailing industry trends, including the increasing demand for propane and the consolidation of the oil business.
It's obvious that the pride in customer service expressed in O'Connell's opening statement is paramount to all aspects of Haffner's operation, geared as it is towards customer comfort, convenience and servicing the community. This people-oriented outlook is matched entirely by ENG as an extension of the brand.
Unsurprising for a company with a family mentality, ENG places great value on the people behind the brand and recognizes its workforce as an extension of that family structure. O'Connell himself found his way into the industry when he joined ENG in 1996, using his experience as a Managing Director at Fujitsu to help grow the company. Over the past 25 years, he has turned a hand to most roles within ENG, prior to his current position as Executive Vice President.
From the field to the corporate headquarters, every staff member is valued and acknowledged as a vital part of the company.
"Our people make the difference, as well as our experienced and youthful management team. All suggestions are taken at the table so we can figure out 'best practices'," O'Connell explains.
Employee contribution is valued and investments are made to attract and retain employees. Office events are a key part of the company culture to motivate and foster the community spirit amongst staff.
"We hold events that help to bring our employees together, so that everyone including store associates and drivers feel a part of the family. We empower our employees to make their decisions and have a flat management structure to promote this," O'Connell explains.
In recent years, the company has invested significantly in its corporate office to create the right kind of environment to complement its community-centric ethos.
"Over the past two years we made a major upgrade to our Corporate Office to entice prospective workers. State of the art IT, work rooms, health club, kitchen and other amenities have been added to give the community feel," he adds.
Enticing prospective workers is all part of the Haffner's strategy of expansion, necessitating an increased workforce to accommodate this.
"As we hire new people, we are competing with the other big industries and need to show that we are on the leading edge, which we have done with our fully-renovated corporate office."
Haffner's and ENG pride themselves equally on their working relationships with vendors and partners, pursuing stable procurement relationships that foster loyalty.
"Our relationships with all the terminal operators, brands, supply and partners are very important to our overall success. We treat vendors as partners to grow our relationships. This has paid off directly in the procurement of products and services.
"Our partners often participate in country events like Driver Rodeos, Chilli Cook-Offs, Manager Prepared Breakfasts, etc.," O'Connell informs us.
It is this concrete foundation and robust infrastructure that enables Haffner's and ENG to continue to grow.
An inescapable obstacle, ENG was forced to adapt to the challenging coronavirus pandemic. The majority of the energy group's workforce were able to continue working as frontline workers, whilst the restrictions that have become so familiar for us all were quickly implemented for office staff.
"The challenges of office people working remotely and ensuring everyone was wearing masks and socially distancing was eye-opening but it taught us a lot," O'Connell states.
As a provider of essential services, the pandemic's impact on operations was relatively minor and rather presented an opportunity for Haffner's to perform in an area where its accustomed to excelling—caring for and supporting the community.
"We realized there was an opportunity for us to serve our community members during the pandemic. As a result, we focused a great deal on giving back to front line workers and local hospitals throughout 2020," O'Connell comments.
As part of this, 250 Haffner's gas gift cards were delivered to Lawrence and Lowell General Hospitals, whilst Haffner's also offered free car washes to first responders and hospital staff on certain days. The company also distributed free box lunches and snack bags to local shelters and hospitals.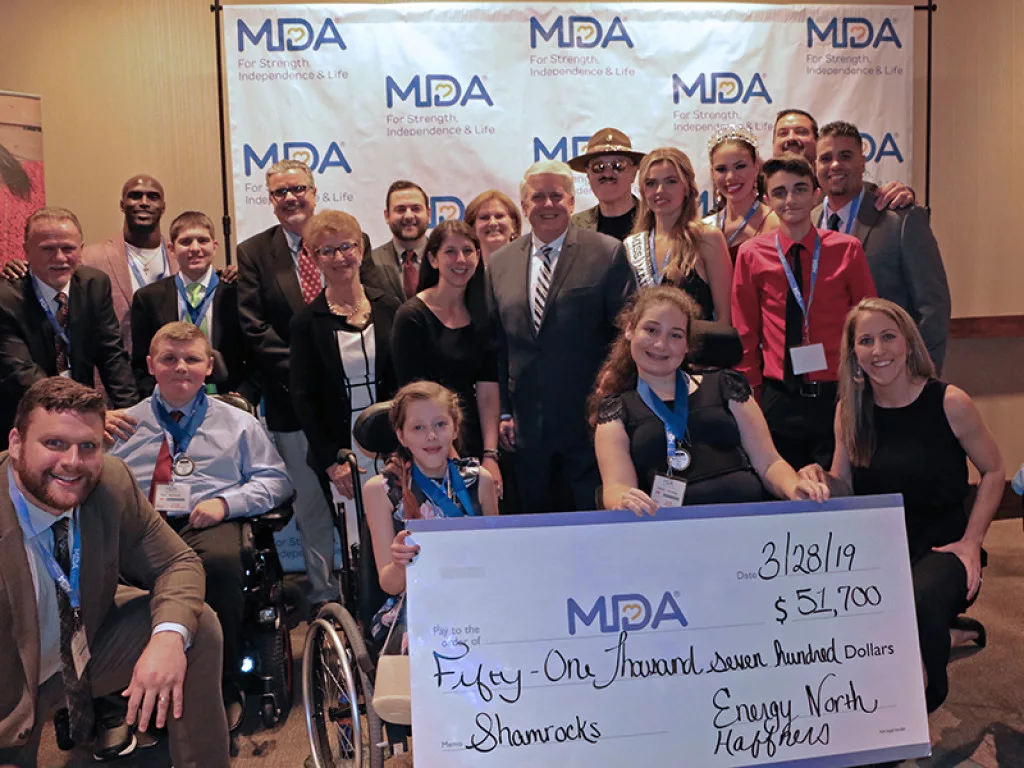 "2020 was an important year of giving back to the community. We managed many programs to benefit our local communities and nonprofit partners like MDA, Lazarus House and Esperanza Academy," he continues.
Although 2020 presented exceptional circumstances, charitable initiatives are not a new practice for ENG and Haffner's, where philanthropy has long been naturally embedded into the company as a responsible corporate citizen.
Acquisitional growth has been the defining theme for ENG over the past decade. As O'Connell describes, acquisitions have been "front and center".
Through March 2021 alone, ENG acquired 11 key sites across Massachusetts from local family-run brand VERC Enterprises, which included tenancy from contracted vendors Dunkin' and Subway.
"The acquisition of VERC Enterprises, Tradewinds, Putman Oil and all their tenants have helped grow our footprint in all businesses and marketplaces," O'Connell explains.
Despite this period of concentrated growth, O'Connell ensures that they never lose sight of the people at the center of it all by strategically selecting companies that mirror their own values.
"Retention of customers is a single focus while growing new business continues," O'Connell explains, returning to the core beliefs that drive acquisition. The prioritization of the customer remains central.
One particularly promising new site that looks set to flourish under ENG's ownership is the Airport Country Store and Deli, comprising a c-store, Dunkin', deli and a Haffner's brand gas station, which makes it an increasingly attractive stop for New Hampshire locals and travellers alike.
"Real estate and location are still a priority as 'convenience' will always be needed for consumers," O'Connell states.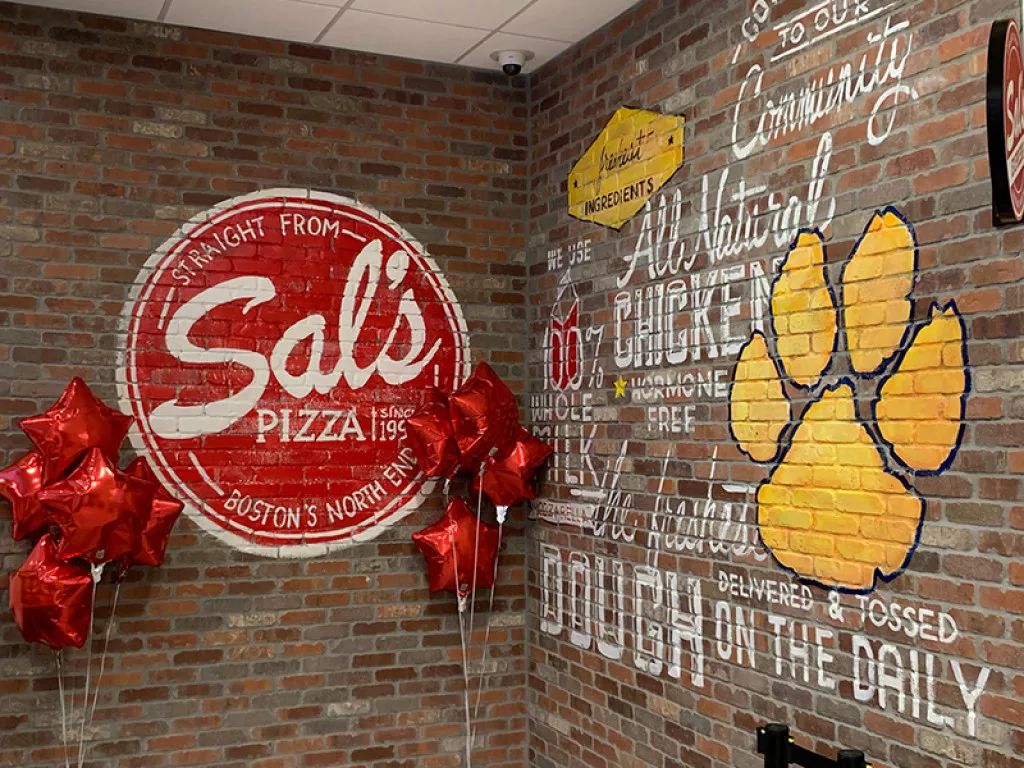 Bolstered by reputation and longevity in the sector, ENG and Haffner's will continue to expand operations over the coming years. Currently, the company is engaged in four ground-ups throughout Maine and Massachusetts, which comprise one raze and rebuild site and multiple new-to-industry sites.
"Our four ground-ups are in the pipeline along with moving forward with our exclusive Sal's Pizza rollout," he adds.
The recent partnership with popular brand Sal's Pizza involves the incorporation of the brand into future ENG sites and presents a welcome opportunity of growth for both parties.
Extending their footprint across America's Northeast with the support of a robust infrastructure, ENG and Haffner's guarantee a future for themselves and the communities they service.
"We will continue to look for acquisitions within the New England and Upstate New York marketplace. Our growth continues and will continue. We are in our second generation of ownership and the future is bright," O'Connell concludes.