The food and beverage industry has been one of the worst hit by the impact of COVID-19. We spoke to Tom Fricke, CEO of Bar Louie, about the company's community-centric services and initiatives during the difficult pandemic period.
INTRODUCTION
The beating heart of worldwide culture, the food and beverage industry classically merges our love of dining with socialization, forming the base of a great many gastronomic pastimes that several would consider a necessary requirement to our well-being.
However, since the globally-impacting effects of the COVID-19 pandemic, and a restrictive 2020 through to the present, almost all variations of food and drink venues have slowed or ground to a halt. Restaurants, pubs, bars, and events such as beer festivals have been reduced either partially or completely and have had to adapt to financially survive this unique and challenging period that the globe is facing in this new decade.
In light of this challenge, food and drink venues and companies have altered their function in a variety of ways. Some have entered a period of "financial hibernation" since the offset – in many cases a necessity for the survival of the business. Others have switched to investing in delivery services and or collection systems through which customers can enjoy their favourite gastro-experiences in a safe manner. And a percentage of companies have even turned to aiding their local communities and charities, often out of their own pockets, trying their best to maintain positivity during this difficult period. These are some of the organizations and businesses putting people first.
Bar Louie is one such company.
The original Gastrobar in the US, Bar Louie was founded in downtown Chicago in 1990 and has grown to over 70 locations across more than 20 states. Founded on the tenets of "Eat. Drink. Be Happy." Bar Louie provides great drinks, chef-inspired food, and brilliant service in a comfortable and safe atmosphere where people are encouraged to relax and hang out.
The company is best known for its signature handcrafted martinis and cocktails, shareable appetizers, and craft burgers and sandwiches.
"Bar Louie appeals to a wide range of customers including Gen X, Gen Z, Boomers, and Millennials. We genuinely welcome all people, and our communities are reflected in who we hire and who visits our bars," begins Tom Fricke, CEO of the company.
"Even though we are a chain like many of our competitors, what differentiates us is our ability to meld into the community. With Bar Louie, no two locations are going to be exactly the same. We listen to our neighborhoods and let them shape us, not the other way around. It's not always the easiest way to do things, but it's the right way because if we're not going to give people something special, then why bother at all?"
This notion of community and people-centric business is one of Bar Louie's primary values – a mission that it strives to incorporate across the board, allowing every guest to feel at home with each individual and unique experience.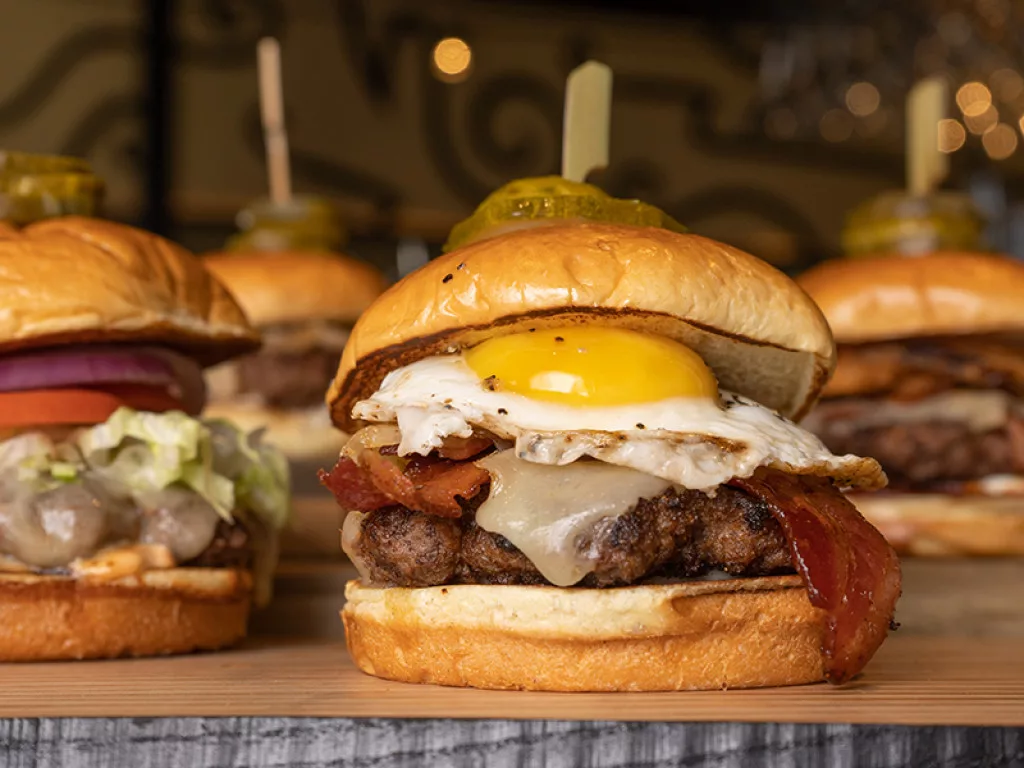 PAST TO THE PRESENT
Fricke joined Bar Louie in 2017. After graduating from Stanford University School of Business, and the United States Naval Academy (with a BS in Mechanical Engineering), he went on to spend half a decade in military service under the Office of Naval Intelligence as a Naval Officer. Following this, Fricke joined the food and drink industry working for PepsiCo in strategic planning, then later worked for HMS Host as President and CEO. Today, Fricke has proudly worked as the CEO of Bar Louie for almost three and a half years.
However, Bar Louie is one of the many businesses that have been rocked by the events of 2020.
"The industry has been hit hard during the COVID-19 pandemic," Fricke tells us.
"Many bars and restaurants, including Bar Louie, have pivoted their business model to drive sales and traffic through new channels and innovative offerings to the consumer. However, the hospitality industry continues to be an exciting space to work in. Even with what may seem to be insurmountable challenges, the industry is resilient and will continue to rise to meet the needs of the people in their communities."
At the start of the pandemic, the company decided to take a pause in the industry as an opportunity to streamline processes and make significant upgrades to its operations and technological systems to support both its corporate and franchise locations.
"We are leveraging these new tools to fuel growth in food sales even while overall guest traffic is suppressed due to COVID-19. We used this opportunity to transform our business," Fricke tells us.
Currently, Bar Louie has introduced a variety of initiatives to best interact and cater to the needs of its customers in times such as these.
COMMUNITY-CENTRIC EFFORTS
In order to continue community engagement and promote the business during the pandemic period, Bar Louie invested in aspects of service with a focus on off-premise sales – an element of business that continued to be a pivotal part of the company's sales. On top of charitable initiatives such as Louie Loves and Cocktails for a Cause, the company crafted a virtual wings and sandwich brand called Sweet Lou's – Fricke elaborates.
"From stacked burgers and spicy chicken, to wings with seven homemade sauces and tons of tots, this virtual brand has provided incremental off-premise sales and was launched in all corporate and franchise locations with few exceptions as of January 2021.
"With the success we have seen in Sweet Lou's, we have introduced our second virtual brand, Macs N Stacks, that will serve gourmet grilled cheese and mac 'n' cheese. This is currently being piloted in five locations and is on track to roll across all our locations in the near future.
"Even with the strains that COVID-19 brought on our business and this industry, as soon as we were able to, we wanted to start giving back to the communities that we serve and support those people affected by COVID-19."
As an arm of Bar Louie's charitable giveback program, Louie Loves – Cocktails for a Cause offers a new way for guests to give back to their community. Bar Louie partners with a different national and local charitable companies each quarter throughout the year to donate $1 of each featured cocktail sold during that time period directly to that organization.
"Late in the fourth quarter of 2020, we launched our first partnership with No Kid Hungry with a minimum pledge of $75,000 to help fight childhood hunger," Fricke informs us.
"Our following partnership started in January where we will partner with the US Bartenders' Guild Foundation's Bartender Emergency Assistance Program and we featured a new cocktail, Ruby and Rose."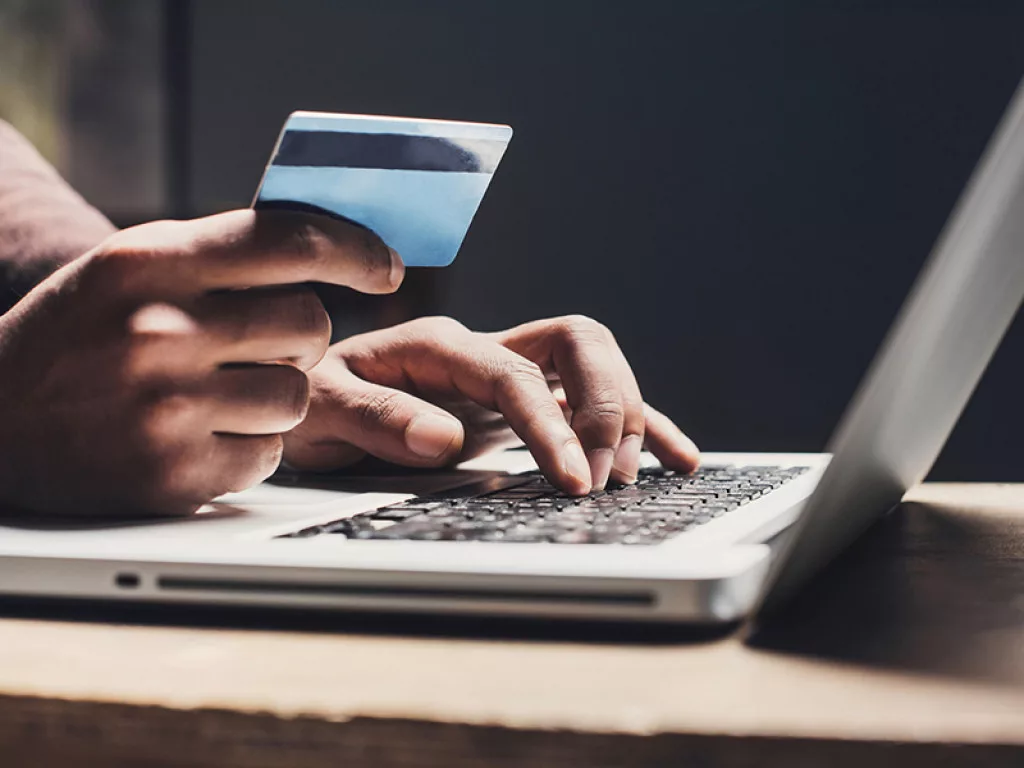 2021 AND BEYOND
Bar Louie remains a key player in the food and drink industry while maintaining a sense of community-centric service, placing its customers above all else to provide great food and keep-up positivity during a challenging period of time. Its charity initiatives go above and beyond this, aiding various organizations wherever possible, and the company awaits to resume on-site venue service when possible and safe to do so.
With the rollout of the COVID vaccines in full swing, it is only a matter of time until Bar Louie revives its classically social and lively environments.
In the meantime, the business has focused much internal investment on improving its digital operations and online ordering and service – an aspect of business that will continue into the future.