New Jersey-based Genie Energy talks solar solutions, savings and spearheading America's Clean Energy Revolution
INTRODUCTION
'Supply. Advisory. Sustainable Generation. We are Energy.'
An end-to-end provider of energy services, Genie Energy works to reduce commercial and industrial clients on-bill energy expenses, by providing energy advisory and electricity and natural gas brokerage – as well as innovative sustainable solar solutions and solar panels — engineered in the United States. In addition to serving traditional and renewable supply options to residential and commercial customers in the US, globally the company offers its services in deregulated energy markets of the United Kingdom, Finland, and Japan.
We spoke with Paul Hauser, CEO of Prism Solar Technologies, and Sara Schwandt, Managing Director at Diversegy and Genie Solar Energy, all subsidiaries of Genie Energy.
Headquartered in New Jersey, and operating globally, Genie Energy is well-positioned in the industrial heart of America' renewable energy sector in a state invested in the power of clean energy. Indeed, solar power is New Jersey's leading renewable energy source.
Schwandt elaborates, "Genie Commercial Services encompasses: Diversegy, an energy advisory firm focused on reducing on-bill natural gas and electricity charges; Genie Solar Energy, an end-to-end commercial solar installer is focused on using technology solutions, that succeed both in reducing the carbon footprint and maximizing the utility offset to reduce operating costs and values the ROI."
Genie's value proposition is improved by Prism Solar, a Genie Energy company which specializes in the engineering and manufacturing of high-power bi-facial solar modules.
"We offer unparalleled module solutions for the architectural, residential and commercial /industrial space," comments CEO, Paul Hauser.
According to the US Energy Information Administration, approximately 17 percent of electricity generated in the country in 2019 was from renewable energy sources. This number will only continue to grow.
For Hauser, it is an exciting time to be part of the sector as it enjoys advancements and expansion, particularly within the renewables industry.
"There are constantly new technologies that are emerging that would have been unthinkable in years prior. We are continuously pushing the boundaries of reliability, conservation and production."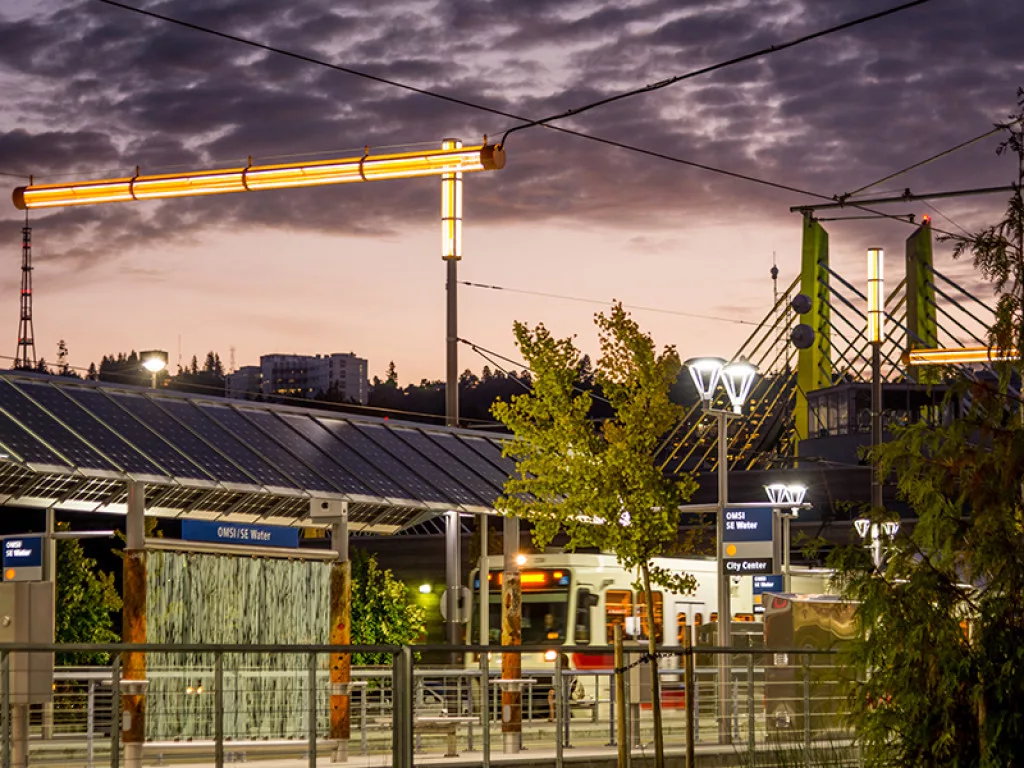 SPEARHEADING AMERICA'S RENEWABLE REVOLUTION
Prism Solar owns the IP in the United States for bi-facial solar modules. With manufacturing and engineering in the United States, as well as manufacturing overseas, Prism sets itself apart in the industry. Prism's modules are able to capture the sun's rays on both sides of the panels, leveraging a reflective surface (such as a white roof), so that power can be produced on both sides of the array, thereby increasing total energy production of a single panel.
The increased production of a Prism bi-facial panel is just part of the story, as Hauser explains. "The core technology of the company was based on the idea of removing expensive silicon (solar cells) from modules. The silicon that was removed would be replaced by inexpensive Holographic Optical Elements. The integration of holographic film into solar modules would provide a cost reduction in module manufacturing without sacrificing module performance. Although Prism no longer manufactures holographic modules, our focus is on manufacturing high quality bifacial solar modules, which are able to produce up to 30 percent more output per panel."
Once a niche product, bifacial modules have begun to enter the mainstream of the renewable energy sector thanks to increasing numbers of manufacturers continually seeking more efficient means of sustainable power generation.
Since most renewable energy companies are still a relatively new addition to the continually shifting landscape of the innovative energies sector, Prism Solar's experience sets them apart.
"Prism Solar has years of design and research experience that other solar module manufacturers do not have. We also offer unique and custom architectural solutions that others cannot provide," comments Hauser.
Schwandt speaks passionately about the long-term potential of solar at Genie Energy.
"Many family-run companies believe that an investment in solar is an investment in their future – with many undertaking to go solar before passing the business off to their next generation – by adopting solar today, they are creating long-term stability for the business and a legacy for themselves. That's rewarding."
An exciting recent venture for Prism was the Simons Solar Project, that leveraged Prism's bi-facial panels to provide solar powered car ports and is the largest bifacial system in Eastern Canada. Prism's glass on glass panels allow light to filter through between the solar cells while pickup up additional kilowatt hours from the light reflecting below – providing form, function and efficiency.
This feat of manufacturing allows the Simons premium fashion retail store in Quebec to attain the prestigious status of a 'Net-Zero' building, meaning that all energy consumed has been produced on site.
Other initiatives include the installation of a 2.8-megawatt bifacial solar array on the roof of the New York-based JPMorgan Chase corporate complex in Ohio. By leveraging bifacial panels for the project, the system's production was increased to offset 18 percent of the building's overall energy consumption.
"Business owners are even looking to solar as a new incremental source of revenue – becoming "mini utilities" by becoming their own power generators to directly serve their tenants and local communities," comments Schwandt.
'Onion Flats', a Baltimore-based building firm, recently built a net-zero, mixed-use apartment building in West Baltimore. Prism Solar bi-facial panels encase the building – and not just on the roof, but the exterior walls as well. The system produces enough electricity to offset 100 percent of the 28 apartment's electricity consumption. This project is a great example of architects tackling climate change using ingenuity and Prism Solar's unique panels to increase the electricity production per square foot.
"We are seeing a 'Green Wave' in energy, with the new administration poised to make a $400 billion investment in clean energy over the next 10 years with an end goal to provide 100 percent clean energy by 2035. It's never been more exciting. But for many of our solar clients, the real 'green' benefit is eliminating as much of the energy bill and related costs as possible," adds Schwandt.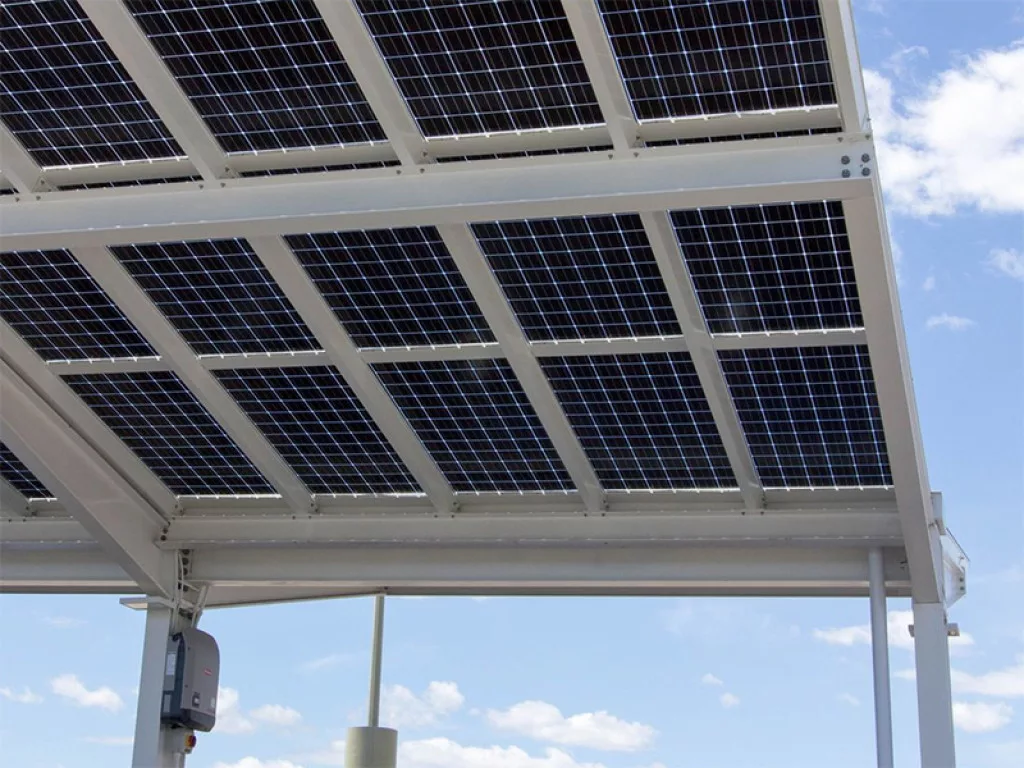 SHADES OF GREEN
"We understand the electricity bill better than any other renewable company," claims Schwandt. "And a small business reducing their energy expenses by even 10 percent can be extremely meaningful."
Genie Energy's position as an authority on energy generation and supply, legitimizes that position with an approach that couples energy advisory and brokerage with their sustainable generation efforts. This is where Diversegy, Genie Energy's energy commercial and industrial energy brokerage and consultative advisory firm, really comes to the fore to provide the real value proposition.
"Diversegy" is a combination of 'diversity' and 'energy'. The namesake does more than deliver, with diversified energy strategies, and efficient, sustainable opportunities, clients take more control of their energy spend without large investments or huge time commitments.
"We can pull all the pieces together," explains Schwandt. "With strategic planning and guidance from our energy experts, leveraging design and technology, we can maximize the production of kilowatt hours, reduce demand charges, improve the bottom line and take our customers green all at the same time."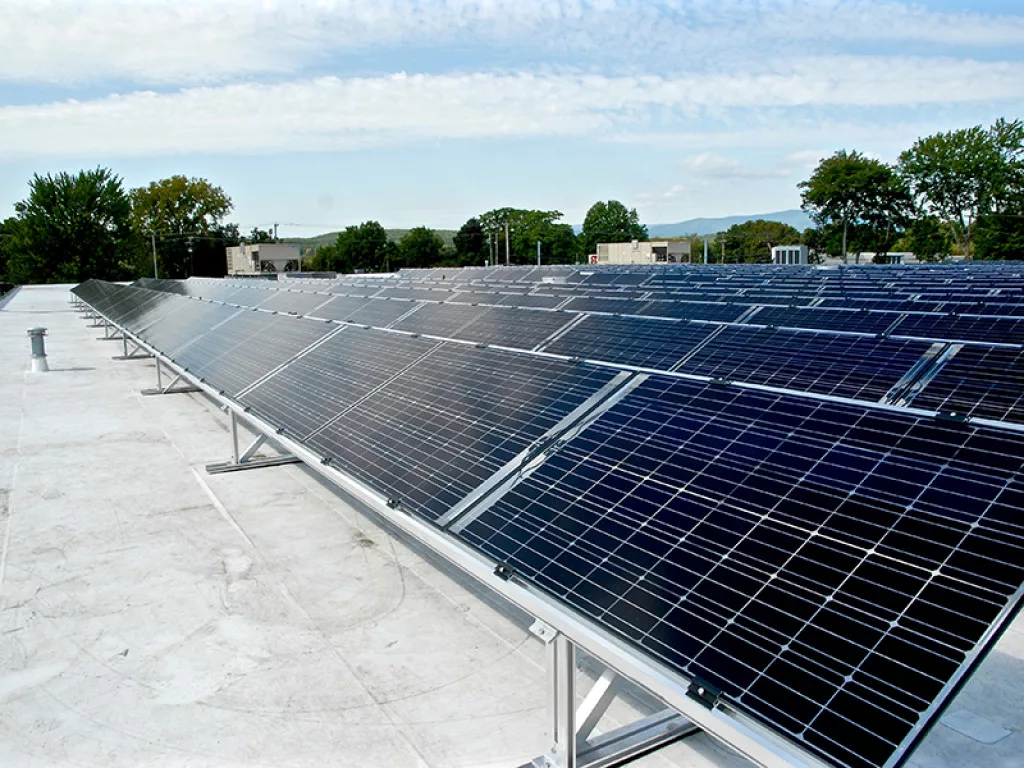 THINKING LONG-TERM
Much like their innovative energy solutions, Genie Energy looks for a similar longevity from their staff and supplier relations.
"Many of our employees have a long tenure and have a track record of growing their career here," comments Michael Stein, Genie Energy CEO.
Hauser himself has been with Prism Solar for over ten years in various positions, after studying Optical/Mechanical engineering at the University of Arizona.
Meanwhile, Schwandt's role as Managing Director at Diversegy and Genie Solar Energy has progressed significantly from a marketing position when she initially entered the industry working with another Genie Energy subsidiary.
"Genie Energy has a history of fostering and mentoring our staff, we allow them to flourish by encouraging an entrepreneurial mindset and helping them to feel a sense of ownership in the company. By encouraging their contributions, and out of the box thinking, we continue to develop an innovative team of employees. We have a small, family run company feel, with the ability to provide the resources of a large company," added Stein.
That "small, family-run feel" resonates well with many of the vendors and service providers Genie Energy has chosen to partner with.
"The investment we make in the clients we serve, from the mom and pop store to a large industrial manufacturer, is the same investment we make in our vendors and other partners," says Schwandt. "In fact, many are small businesses built by entrepreneurs, with whom we work tirelessly to ensure financial and operational stability. We believe that by cultivating the best sources for the next set of best-in-class service offerings, we will all grow together."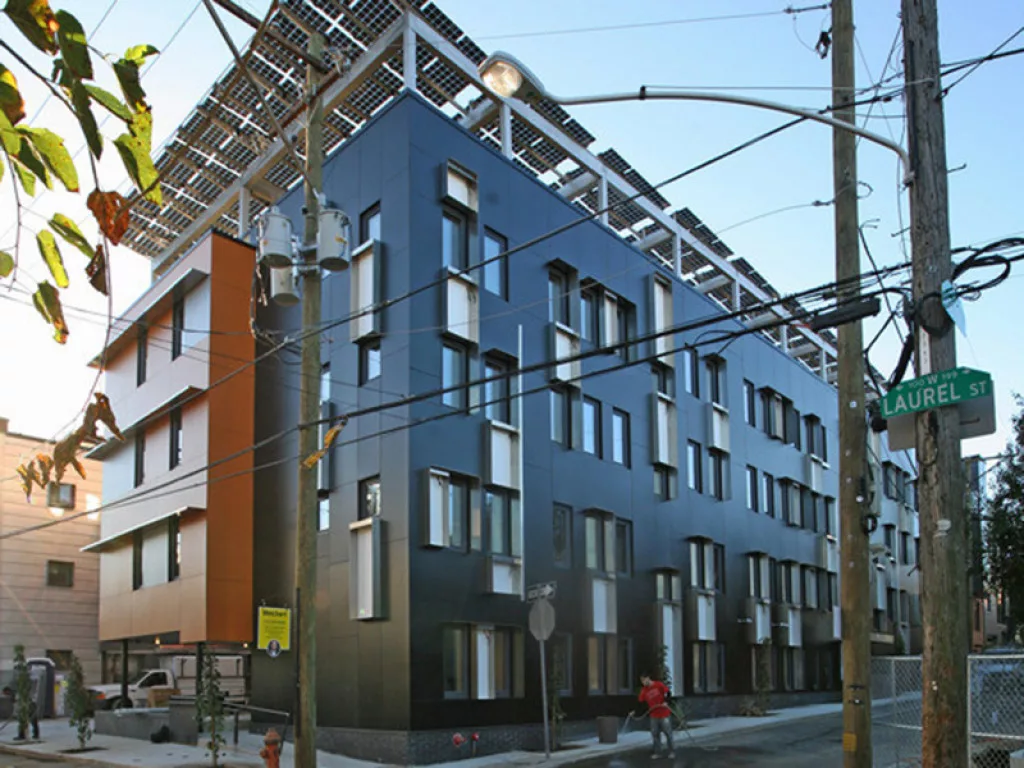 LOOKING AHEAD
Innovation is on the horizon for Genie Energy, and the future looks battery powered.
"We are looking at batteries to be a cost-effective solution to lower demand charges. To date, batteries have not often been a financially viable option to reduce expenses – they have been a 'nice to have' as a backup for client's key functions. We see the opportunity a little more simplistically – to further reduce energy expenses. With an on-staff battery expert, we are focused on finding ways to drive further innovation here," notes Schwandt.
Meanwhile, Hauser too welcomes the exciting prospect of expansion with implementing new technologies and more.
"We look forward to introducing our new series of modules, and expect to see a big jump in power density with our new line. I'm also looking forward to more projects with battery integration and more EV charging stations using our products."
On every level, the introduction of new technology and enhanced solutions will continue to fulfill Genie's vision and purpose of reducing energy bills for their clients, but it doesn't end there, as the company believes that an educated end-consumer is the drivers seat to control their energy bills.
"We will continue to add more products to the lineup that help our clients reduce more on-bill energy expenses, and this year we are focused on helping our clients gain transparnecy into their usage in a way only reserved for the utility companies in the past. With a 'SmarterMeter' designed to allow monitoring of usage in real time in order for demand expense reduction," sums up Schwandt.
Competition for REPs can be notoriously fierce against incumbent electric and gas utilities and other providers, but with their admirable holistic ethos, advisory approach, and extensive experience, Genie Energy is one with a difference.
VIEW THE GENIE ENERGY BROCHURE