In the face of water scarcity, President and COO Andrew Gere tells us how San Jose Water is maximizing efficiency and conservation.
INTRODUCTION
The US enjoys one of the safest water supplies in the world.
More than 90 percent of Americans get their tap water from a network of over 148,000 public water systems, often supplied by surface or ground water, which are subject to safe drinking water standards.
In California, San Jose Water (SJW) oversees one of the most technically sophisticated urban water systems in the US.
"SJW is the largest subsidiary of SJW Group, and serves a population of approximately one million people in the greater San Jose area with high-quality, life-sustaining water," outlines President and COO, Andrew Gere.
To ensure a high quality and reliable water supply for customers, SJW is committed to maintaining and improving its extensive water system, which comprises more than 2,400 miles of water mains, 95 wells, 100 tanks and reservoirs, 20,000 hydrants, and 35,000 valves.
Almost $120 million is invested by SJW into its water system every year to ensure it can safely and efficiently serve customers today and into the future, especially given the current water shortages facing the Western US.
"We have water scarcity here in the West due to climate change, and we see other parts of the country facing that as well, so we have to change the way we use, store, and treat water," emphasizes Gere.
"A big part of all this is water affordability, which is not just an SJW challenge but one that is impacting the entire industry. The technological solutions in a sense are the easy part, but how do we implement them in such a way that consumers can still afford high quality drinking water? That's more challenging and we're working on those solutions."
DATA AND TECHNOLOGY
SJW harnesses a number of data and technology solutions to maximize water efficiency and conservation, including a Supervisory Control and Data Acquisition (SCADA) system.
SCADA is the leading US urban water management system, complete with real-time monitoring of reservoirs, pumps and water quality, including hazmat and environmental compliance.
"We use SCADA to operate and automate our distribution system. In the old days, you had an operator driving around opening and closing valves, and manually turning on pumps to make sure the tanks were full and the system was pressurized," Gere tells us.
"Our use of mobile SCADA, which means our operators literally have a data terminal in their truck that's updating in real-time, gives us constant system status updates. What we've done to enhance that is add real-time pumping plant efficiency."
Amid a record-breaking heatwave early in September 2022, and forecasts from the California Independent System Operator (ISO) that it would not have enough power to keep the grid up and running, SJW shed a critical 184.6 megawatts of load through its SCADA operations.
"That's the amount of peak power we would have been operating with. SCADA makes us as efficient as we can be in terms of what's available on the grid," explains Gere.
Preventing water loss from underground pipelines, meanwhile, helps SJW to protect water resources and promote sustainability in the community.
Water loss prevention technologies used by SJW include acoustic leak detection sensors, which are placed on special fire hydrant caps and monitor sounds within the SJW water system, to identify any acoustic anomalies indicative of a water leak.
When acoustic anomalies are found, geographic information is automatically sent to SJW's staff for further investigation, during which leaks are more precisely located usually with a leak correlator or high-sensitivity ground microphone.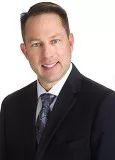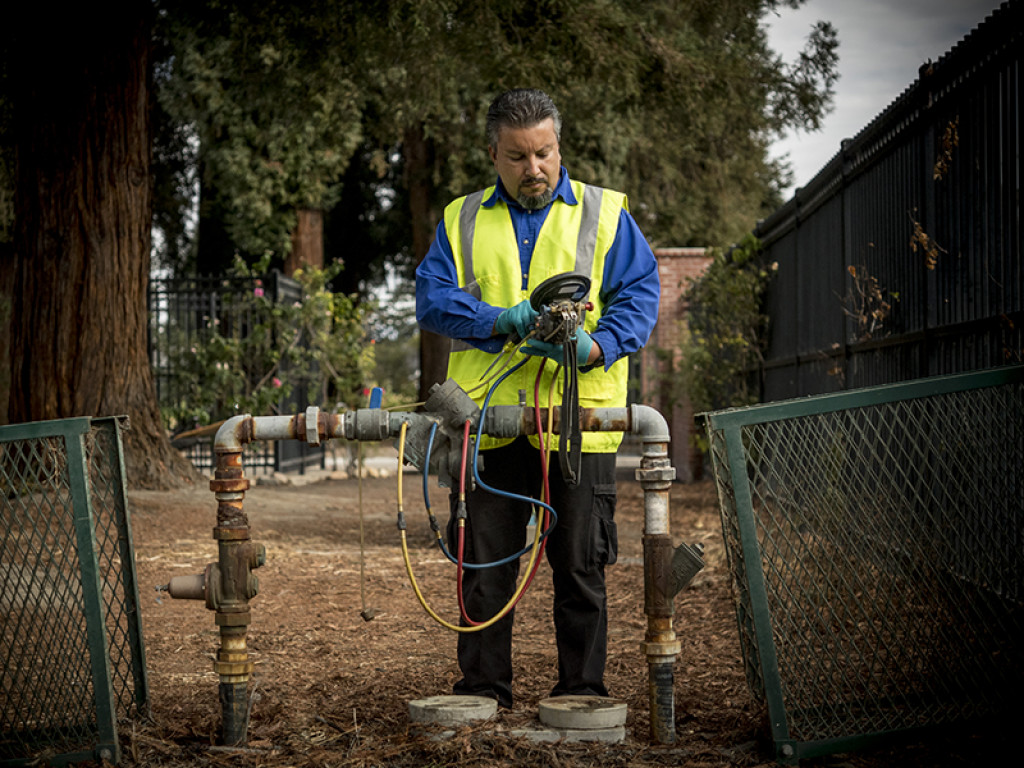 "We've been implementing acoustic leak detection for several years, in partnership with Echologics. We've now got upwards of 8,000 sensors deployed; the idea is that you have multiple sensors listening at times when there would not normally be water flow, so they develop a background pattern," Gere shares.
"If they detect an anomaly, we can figure out where that leak is coming from. They help to find non-surfacing leaks with pinpoint accuracy."
Through acoustic leak detection, SJW has reduced its year-over-year water losses by a substantial 55 million gallons.
"Every million gallons of water that we don't leak is a million gallons of water that we don't have to find somewhere else in a water-scarce state. We're leveraging technology to make sure that the water resources we have actually make their way to customers, so it's been really successful," adds Gere.
Equally, SJW's in-house pipeline replacement model has been enhanced and developed to predict the future performance of water mains.
The model takes input features such as pipe attributes, diameter, material, age, length, leak data, geospatial data and hydraulic modeling, to rank pipe segments in the water system.
"Every three years, we re-rank pipes based on runs of the model. From that, we develop our water main replacement program, and it has helped tremendously in our reduction of water loss," Gere acclaims.
"We've also added consequence of failure to the formula, i.e., how many customers would be impacted if a main fails, whether it serves a hospital or a school, what the cost would be to restore service in the event of a failure, etc."
The combination of the leak detection program as well as the systematic pipe replacements has allowed SJW to enjoy one of the lowest non-revenue water (NRW) system in the industry. SJW's NRW of 7.5 percent is an incredible accomplishment given the size and age of its water system.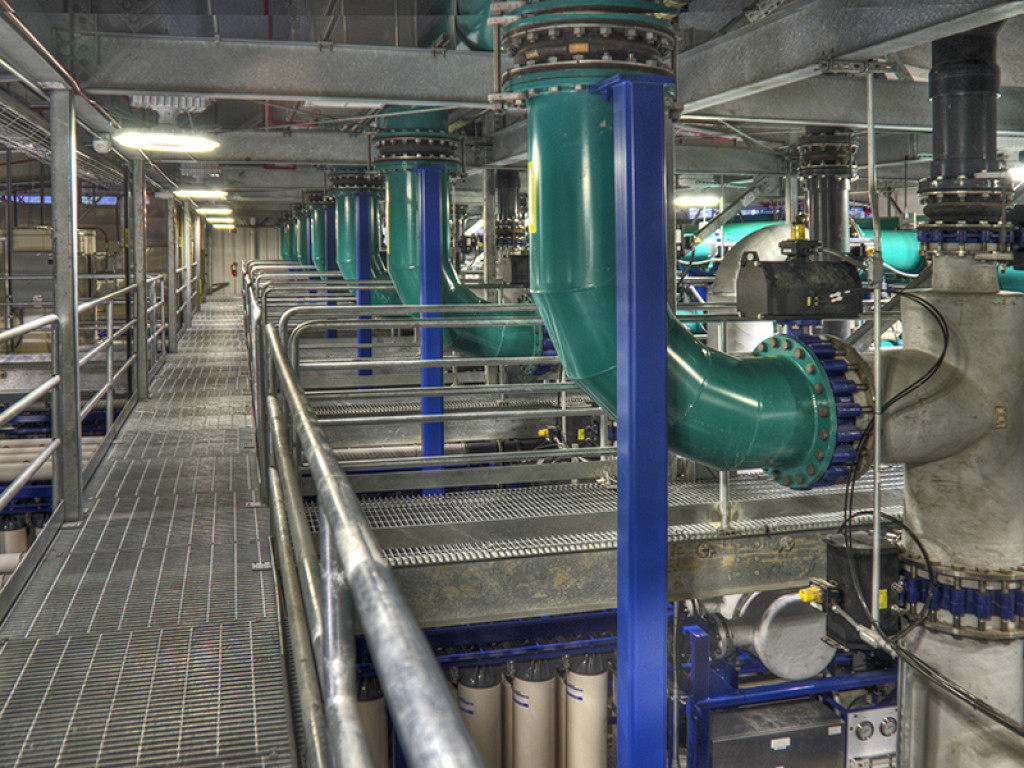 MANAGING WATER USAGE
SJW recently received approval from the California Public Utilities Commission to install Advanced Metering Infrastructure (AMI) throughout its service area, an innovative technology that transforms the way customers and utilities can monitor water usage.
AMI allows consumers to access an online portal or smartphone app, where they can keep track of their usage in real-time.
Water usage data is automatically and securely sent by AMI over a wireless communications network on up to an hourly basis and stored in a cloud-based system. These hourly readings provide a better understanding of the amount of water being used, and allows quick adjustments to be made as needed.
Manual meter readings are currently provided bi-monthly, which drastically reduces customers' ability to manage their bill, conserve water, and detect leaks.
"This is a project we're just kicking off now; we carried out an 18-month AMI pilot in the middle of the last drought, so it was really effective," Gere informs us.
"During this pilot, we had numerous instances where the system identified abnormal water use in the middle of the night, which would otherwise go undetected."
AMI technology will allow both customers and SJW staff to work together to minimize water loss from leaks, improve water management, and promote equity and sustainability, resulting in cost-savings and furthering California's ambitious water conservation goals.
Conservation technologies such as AMI are more critical than ever, with previous droughts in California having left a prolonged impact on communities and scientists predicting that climate change will only continue to affect the state's water supply.
The reality of future droughts has changed the way people think about water, as customers increasingly manage their water consumption.
"AMI will reduce our carbon footprint and greenhouse gas emissions because we won't have people driving around every day manually reading meters. Those people will be kept in the company and put to higher and better uses, such as maintaining AMI and data handling/management," Gere adds.
"It's an exciting four-year project. The first year is really focused on building the backbone of the radio transmission system that collects the signals from each of the meters, coalesces them, and sends them up to a data center where all the information is stored and analyzed.
"One of the things that's really important is making sure the data accuracy is there. We'll continue testing AMI before the system goes live to make sure customers have confidence in the technology."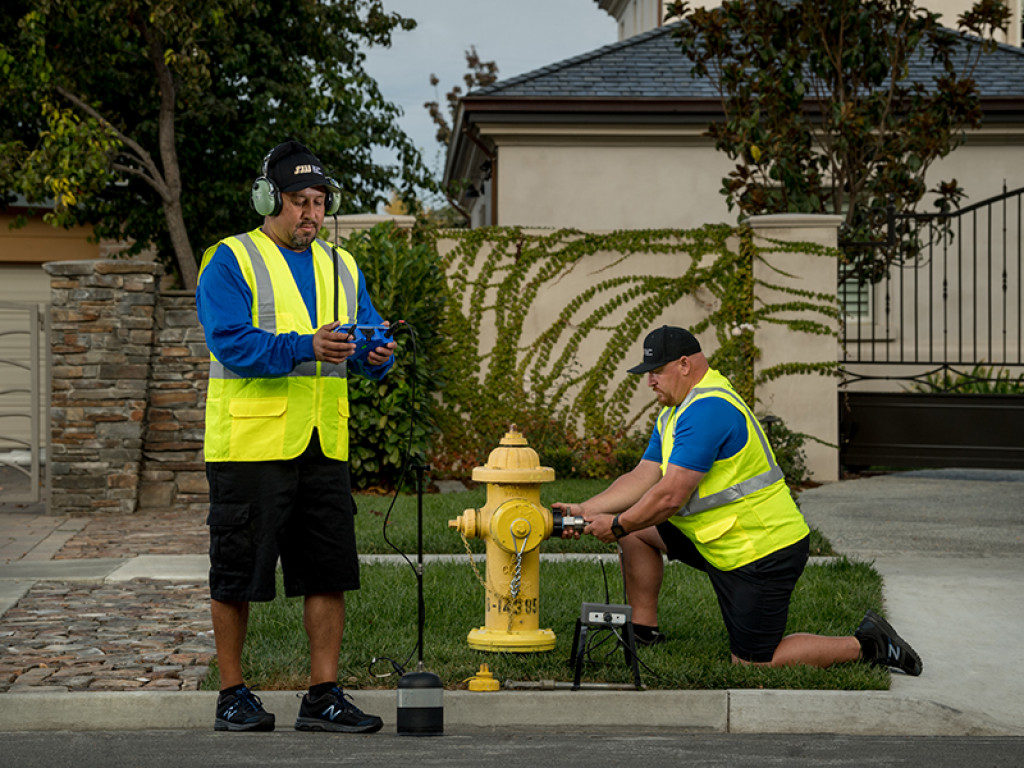 ENHANCING WATER SUPPLY
Recent droughts have made it abundantly clear that water is a finite resource.
It's therefore also important for water providers such as SJW to team up with industry organizations to recycle wastewater, treat and disinfect it for use in irrigation and other non-potable applications, and save unrecycled water for potable uses.
SJW works in partnership with the City of San Jose, which operates the South Bay Water Recycling (SBWR) program that is designed to provide a sustainable, high-quality water supply and reduce the region's dependence on imported water.
"Water supply is going to continue to be critical for us. We need to begin looking at how we can enhance our water supply resiliency, so we're working closely with the City of San Jose to grow SBWR," acknowledges Gere.
Though recycled water is not intended for drinking water applications, it nevertheless significantly boosts SJW's potable water supply by taking its place in other areas such as irrigation in public parks.
Every drop of recycled non-potable water used for irrigation purposes stretches the area's supply of potable water even further.
"Non-potable recycled water that's used for irrigating a park or a golf course, or used in an industrial cooling tower or data center, provides an offset of fresh potable water available for customers."
Just last year, SJW also completed a strategic water supply assessment in which it looked at current and forecasted future demand, and is now undertaking a feasibility study for brackish groundwater desalination.
"These are generational investments that we need to make in water resources. They are not inexpensive, but when we look at the next 30 to 50 years, we think we need to be a player in that," Gere states.
"A project of that scale may require us to use a different financing model and look for state and federal grants, or have other partners come in."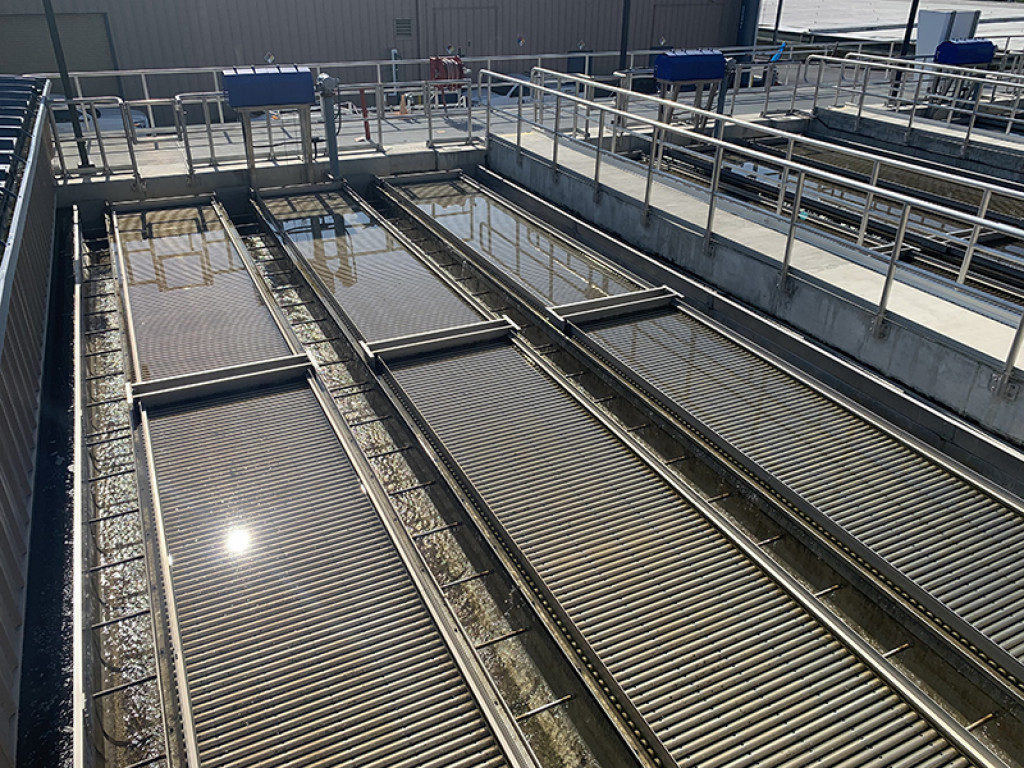 REPURPOSED FACILITIES
In 2018, SJW unveiled its upgraded Montevina water treatment plant, following the completion of more than $60 million in infrastructure improvements.
This included the installation of BASF's leading-edge ultrafiltration membrane technology to modernize the facility, clean and remove bacteria and viruses from water, and ensure it meets the highest available water safety standards.
The plant can now treat between three and five billion gallons of water each year, serving 100,000 people during the summer months and up to 300,000 in winter.
"In California we typically get these big winter storms, and even though we have a reservoir in the water system that can hold two billion gallons, it's relatively small for the watershed that supplies it. In a typical year, only about a third of the water would be stored, whilst the remaining two-thirds would be treated right off the creeks," Gere says.
"We pipe water down to the treatment plant from seven creek impoundments and treat it in real-time, but we were having to turn the plant off when it was about to hit its turbidity limit, so we knew that we needed to upgrade the treatment plant.
"At the same time, disinfection by-product standards were getting tougher and tougher. We had already built a microfiltration plant in 1994, the first municipal-scale membrane plant in the US, so we knew membranes were the way to go," he continues.
Able to treat just about every storm condition, SJW has also reduced its disinfection by-products at the upgraded plant, making it a tremendous success from both a water use efficiency and public health standpoint.
To minimize the amount of water loss during construction, SJW carried out a progressive design build in which it had a lot of input into the construction sequencing, technology and membrane selection.
Rather than destroying the old plant, which has stood next to the Lexington Reservoir since 1970, SJW repurposed a lot of the existing facilities.
"For example, we took the old filter boxes and converted them into sedimentation basins. We did some seismic reinforcing and obviously reworked a bunch of controls and pipes, but we retained the big civil structures," Gere reveals.
SJW's biggest investment, however, is in its people, who are easily the company's most important asset.
"Pipes, pumps and tanks are fairly universal, but people are what make our business and our industry really special. We really focus on internal promotion and career development.
"This is an industry that you can build a career in, and we survey our employees twice a year to help us improve and make SJW a better place to work," concludes Gere.
SAN JOSE WATER PARTNERS