As an indispensable aid to over 55 regional airports, President Jeff Riedel tells us about the vital role of United Ground Express.
A NEW DESTINATION
A subsidiary of United Airlines (UA), United Ground Express (UGE) is an essential link in the aviation chain, providing ground handling services to multiple airline partners across an excess of 55 regional airports and three hubs across the US.
UGE's main services span baggage handling, passenger services, ramp operations, and aircraft cabin cleaning, keeping many airports across the US running. Recent expansions of UGE include aircraft fueling and the exciting launch of its cargo services, due to take place later this year. Furthermore, UGE is broadening its capabilities to provide in-house maintenance and repair services for ground support equipment in some areas, alongside an expansive network of corporate support. This means that UGE is always on hand to make sure that its airline customers are in top order and running efficiently.
When speaking to UGE's President, Jeff Riedel, he emphasizes the company's mission to "deliver the best-in-class customer service solutions for our airline partners through our consistent focus on safety, reliability and efficiency."
More specifically, UGE is distinguished from other ground handling service providers due to its unwavering commitment to the safety of its employees and customers in running the company's operation. Consequently, it has implemented and regularly evaluates a variety of safety programs, hazard reporting technologies, and training initiatives to ensure that UGE's employees have the adequate knowledge and skills to handle their responsibilities safely.
As can be imagined, on-the-ground operations in an airline are susceptible to hazards, which is an element that Riedel deeply understands.
"The aviation industry is rife with the potential for risk. We take our responsibilities extremely seriously, using both top-down and bottom-up feedback structures to ensure we minimize our exposure to those hazards in every aspect of our operation."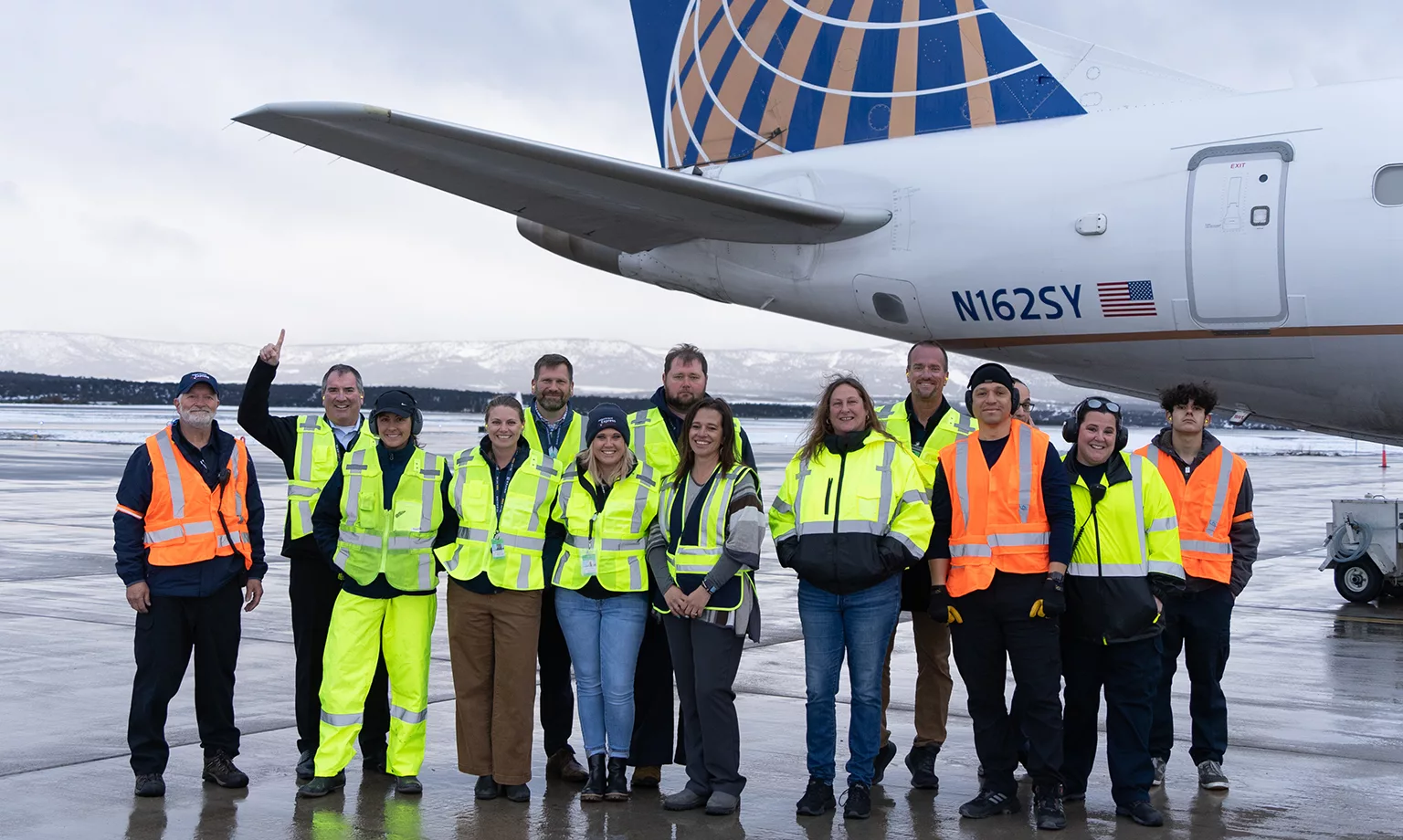 FLYING HIGH
It is clear that aviation is in Riedel's blood. He has always had a strong passion for the industry, as evidenced by his background in the US military, where he spent nine years flying Blackhawk helicopters for the 101st Airborne Division and was a part of the 160th Special Operations Aviation Regiment, after graduating from college. Following his graduation with an MBA from the Kellogg Graduate School of Management in 2001, Riedel returned to aviation and accepted a strategy role at UA within its cargo organization.
After joining the company, Riedel went from strength to strength, collating experience across many different departments including ramp, customer service, and station operations at various leadership levels.
Currently, however, Riedel enjoys leading UGE and is dedicated to its growth as it anticipates an ambitious expansion across international borders. This demonstrates how UGE refuses to shy away from a challenge.
A FIRST CLASS TEAM
In order to deliver optimum capabilities, UGE's team of over 5,000 aviation professionals are essential in the smooth running of its services. In particular, the company has a strong objective to deliver state of the art customer service solutions for all its customers, no matter their destination. This is achieved by a robust force of frontline employees who are all highly experienced in handling a variety of aircraft. Additionally, every team member is fully trained in the procedures and policies of each airline partner and is committed to offering the best customer service.
Services aside, every employee is valued for their individual contributions and rewarded with ample training and development opportunities, as well as competitive compensation and benefit packages such as free flights through UA.
Riedel acclaims that UGE is "one of the few ground-handling service providers that can extend travel privileges to our employees." Furthermore, the company ensures that hard work is valued as it "fosters talent retention by promoting from within and recognizing employee contributions through rewards and recognition programs."
Inclusivity and having a strong support network are a vital part of the company culture. Although a nationwide enterprise, the service provider works hard to create a supportive structure and promotes diversity and inclusion intensely, as it is at the core of the UGE employee experience. Indeed, the company recently expanded its corporate wing "to include a dedicated communications team to ensure centralized information is readily available to all employees."
Subsequently, each employee has the opportunity to access upper management, and is showcased and recognized in UGE's multi-media marketing initiatives as well as being celebrated across its various social media platforms.
To this end, UGE consistently monitors its employment opportunities to expand the workforce and broaden its corporate network.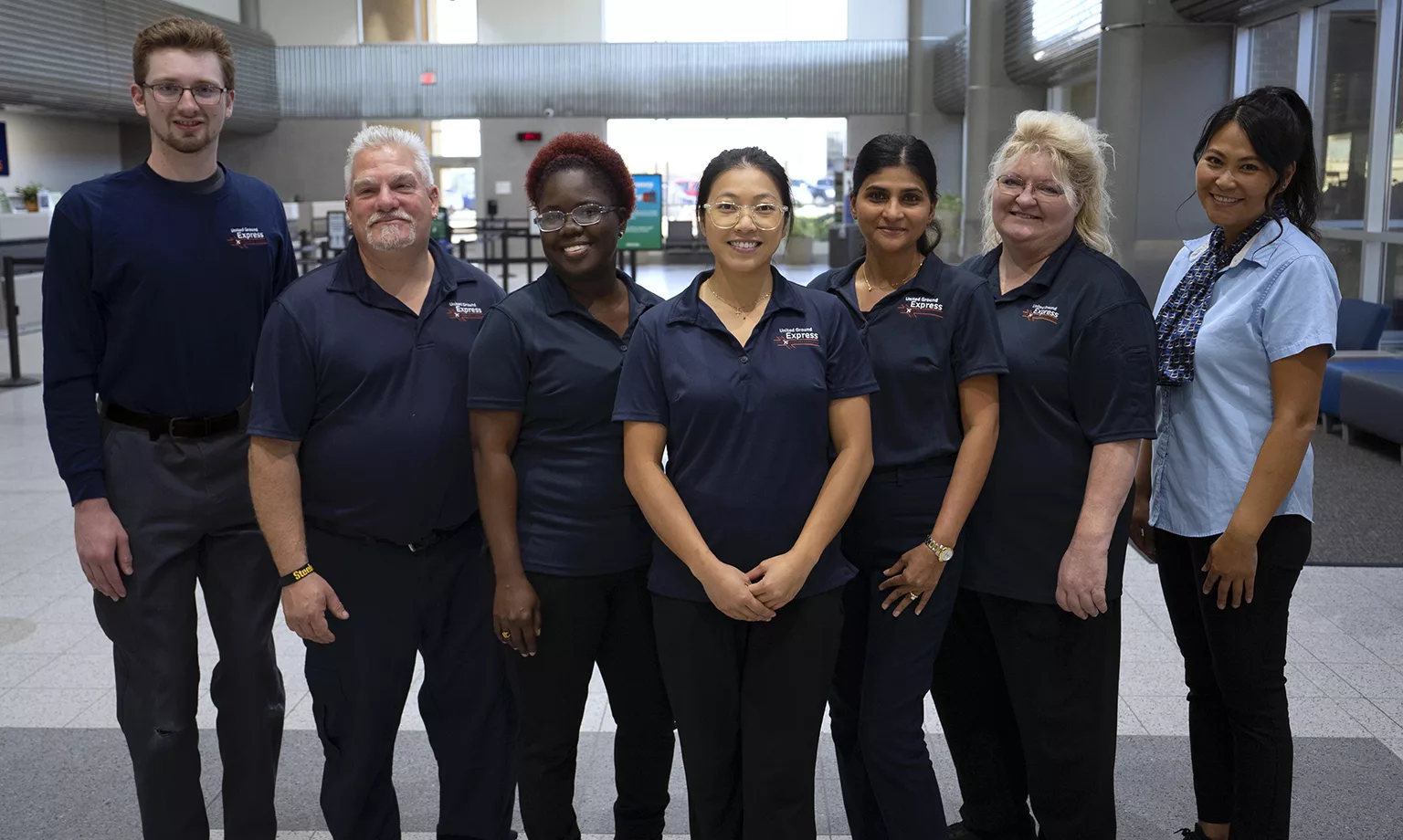 GLOBALLY MINDED
The care and support of UGE's employees is vital to the international expansion that is expected over the next few years. Its decision to branch out internationally is a natural, but exciting next step for such an ambitious organization. Firstly, the company is working on a strategy to enable logical growth and provide an increasing list of airline partners with comprehensive handling operations, regardless of where they may fly. In the near future UGE has its sights set on Canada in 2023, as well as Latin and South America in 2024, thereby opening further supply opportunities. The hope is to also one day branch out into Europe and Asia to reinforce relationships with international airline partners.
This expansion follows a pattern of evolution for UGE. In 2022, the company partnered with nine new airlines, including its parent company, UA, to establish more than 25 contract awards. This is an impressive feat, particularly since UGE is on track to exceed this number in 2023.
FUELING PROGRESSION
Closer to home, UGE has also witnessed domestic expansion through its most recent launch of ground handling services in Durango, Colorado, as well as ardently enhancing its aircraft fueling capabilities. This has materialized in the development and launch of Into-Plane Fueling (ITP) which is a complex and precise line of work.
In October 2022, UGE reached new heights by launching its first service contract in Nashville International Airport, with several more locations pending as it continues to submit proposals for work. As Riedel reflects, "this was an incredible accomplishment for our team, and it is hard to overstate the time and effort we've put in to get this program off the ground."
With the fueling program a perfect example of UGE's ever-expanding capabilities, the company is also now eagerly awaiting the launch of its cargo handling services. Although this presents a complex and ambitious new line of business, it will further expand the company's horizons.
Overall, UGE's main focus for the future is expansion. "We have specific operational targets related to safety, customer satisfaction and financial performance that we have worked hard to hit, and we're ready to bring our services to new heights," concludes Riedel.
Despite being a young company, UGE does not let this deter its growth and evolution in the delivery of on-the-ground services. As such, it has showcased tenacious expansion not only in project location, but in the services and products that UGE is able to provide.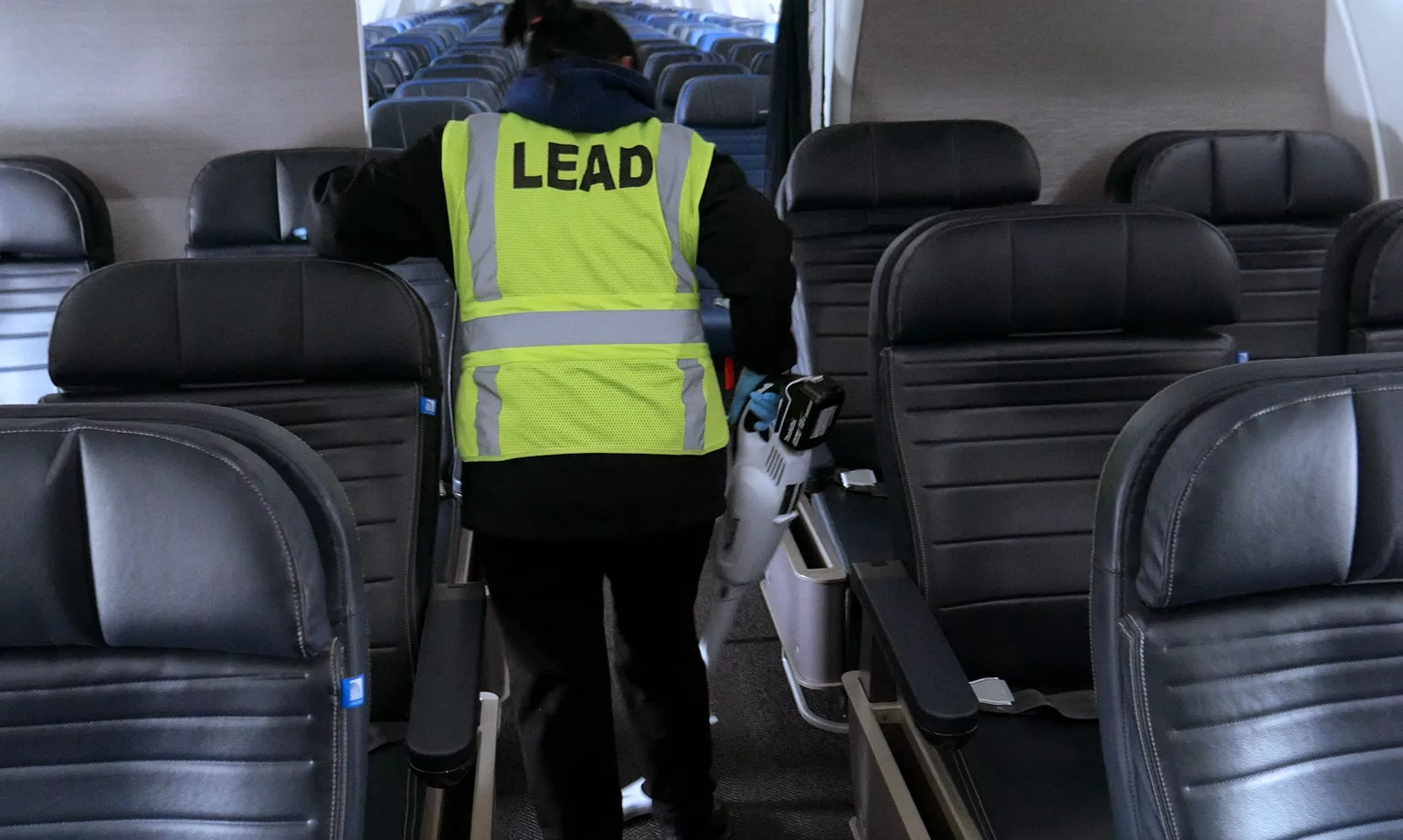 UNITED GROUND EXPRESS HEALTHCARE PARTNERS