We explore the islands' push to diversify its investment potential by establishing a robust financial services economy and further examining niche tourism opportunities across the archipelago paradise.
FACILITATING INVESTMENT IN A CARIBBEAN PARADISE
Turks and Caicos is the second most tourism-dependent economy in the world after the Maldives. Furthermore, the global COVID-19 pandemic has highlighted just how much disruption is possible for tourism and what happens when this vital revenue stream is effectively cut off.
The Turks and Caicos government recognized the long-term need to increase economic activity in other areas and diversify its economy years before the pandemic struck.
The financial services sector is one such target growth area for Turks and Caicos as part of the nation's efforts to diversify its economy. The government is set to fund an organization called TCI Finance, which will be tasked with promoting and raising awareness of Turks and Caicos as a financial services jurisdiction. In addition, the country is focusing on diversifying source markets and expanding the tourism offerings to include niche segments such as eco-tourism, heritage and cultural tourism, event tourism, and marine tourism amongst other efforts.
The lasting appeal of the Turks and Caicos Islands (TCI) is the laidback lifestyle and tropical environment. This ties in with how the COVID-19 pandemic has also changed the way businesses operate, with many employees subsequently choosing to move out of cities to more scenic surroundings. Indeed, locations don't get much more scenic than TCI.
Boasting picturesque white sand beaches and crystal-clear blue waters, downtime for new employees can take on a new dimension, with plenty of dive sites, history, and nature to explore on the 40 islands and cays. A beautiful place to live and work, it remains relatively unspoiled and regularly wins the best beach in the world award.
The island of Providenciales has a highly developed infrastructure thanks to its high-end tourism industry, supporting shops, restaurants, and high-performing schools. This island is also well connected, with high-speed broadband and 98 direct flights a week to many US East Coast cities, along with Toronto and Montreal, as well as two direct flights to London every week.
An attractive jurisdiction, even relative to other Caribbean destinations, Turks and Caicos is less crowded and has significantly more space.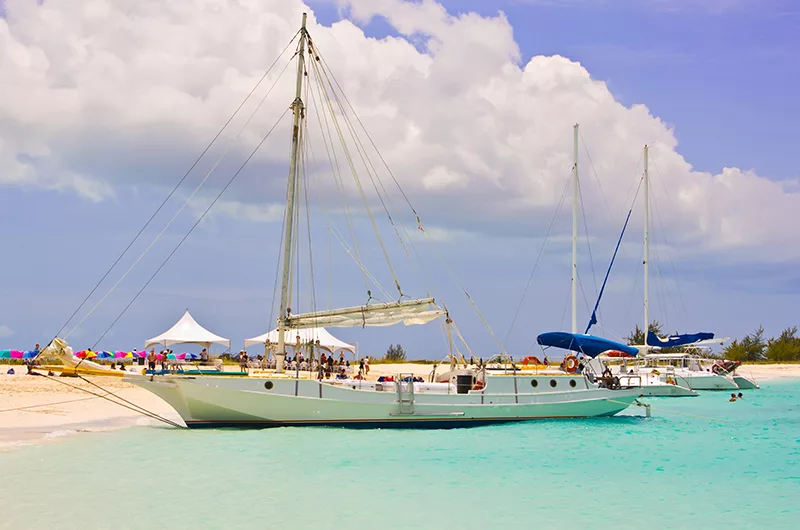 The close proximity of TCI to the US and Canada, coupled with the advantage of regular direct flights to the UK and many Caribbean countries, are encouraging rapid growth in tourism numbers with visitor arrivals for 2019 surpassing one million. The privacy and anonymity that people can enjoy while staying in the region, and the opportunity to qualify for permanent residency status, has also encouraged high-net-worth individuals to purchase homes or holiday properties on the islands.
Due to this ever-growing popularity, there is a pressing need for more hotel rooms, villas, condominiums and private homes of premium quality. New resorts on Providenciales and other islands are currently at various stages of development but there is still a demand for more.
Turks and Caicos continues to prepare itself for growth in the financial services industry after spending the past several years strengthening its regulatory framework and committing itself to global tax transparency standards.
The region has had legislation governing financial services since the 1970s, but its strategy to offer specialized products through personal service has kept its reputation in the realm of a boutique destination. The country has recently adopted new trusts legislation, while the new company and insolvency laws are currently being drafted.
With a strong legal and regulatory system, a powerful commitment to US and European FATCA, and compliance with OECD, IMG and FATF standards all overseen by an independent Financial Services Commission, TCI is considered a truly safe and secure location to run an offshore finance operation.
THE PERFECT DESTINATION FOR ALL
As well as the immense potential of the financial services sector for the region, the many islands of Turks and Caicos offer untapped potential through the arable land and bountiful oceans. Demand for local farm produce and fish by the thriving tourism industry presently exceeds supply. Business areas such as agro-industries, food processing and fish farming and processing have been identified as priority sectors by the government of TCI, and support and incentives are now available. There is great potential for further opportunities for diversification.
The islands offer fertile soil and an ideal climate for agricultural growth, and significant amounts of agricultural land exist on North and Middle Caicos which would support new farms producing crops and livestock.
Opportunities in light manufacturing also abound, particularly for businesses supplying the tourism and hospitality sectors both in Turks and Caicos, and the surrounding Caribbean islands. Incentives are available for the import of materials, and the attractive tax laws provide significant benefits to TCI-based light manufacturing operations.
Additionally, Turks and Caicos enjoys duty-free access to Canadian markets under the Caribbean-Canada Trade Agreement, CARIBCAN and privileged access to European Union markets. As an associate member of the Caribbean Community, CARICOM, Turks and Caicos is eligible for designation as a beneficiary country under the Caribbean Basin Initiative (CBI) of the US.
Invest Turks and Caicos has dedicated itself to providing free and totally confidential advice and support, including information on the local business climate, facilitating the investment process through liaison with key government departments and advising on government incentives and concessions to investors. This is as well as establishing introductions to local service providers and suppliers, advising on immigration matters, including permanent residence certificates and specific ongoing support following the set-up of a business.
Launched in December 2015, Invest Turks and Caicos acts as a statutory body which facilitates investment enquiries and operates under the islands' Encouragement of Development Ordinance and the 2012 Investment Policy. This provides a framework for encouraging, prioritizing and incentivizing domestic and foreign investment.
Angela Musgrove, CEO of Invest Turks and Caicos, was born and raised in the TCI.
Distinguishing herself as profoundly driven and focused, she has embraced the core values of integrity, excellence and selfless service across her work.
With graduate and post-graduate qualifications in economics and finance, she has always been passionate about nation-building. Musgrove was awarded the British Empire Medal in 2013 for her services to youth development in TCI, and is excited about her continued contribution to the development of the region in her current role as Senior Vice President of Investor Services.
With the role bringing a sense of pride and fulfillment, she is able to promote the business opportunities available in Turks and Caicos, attracting investment that will ultimately improve the quality of life for people of the region.
We talk to her about current industry trends, the company's key objectives and the exciting future plans on the horizon for Invest Turks and Caicos.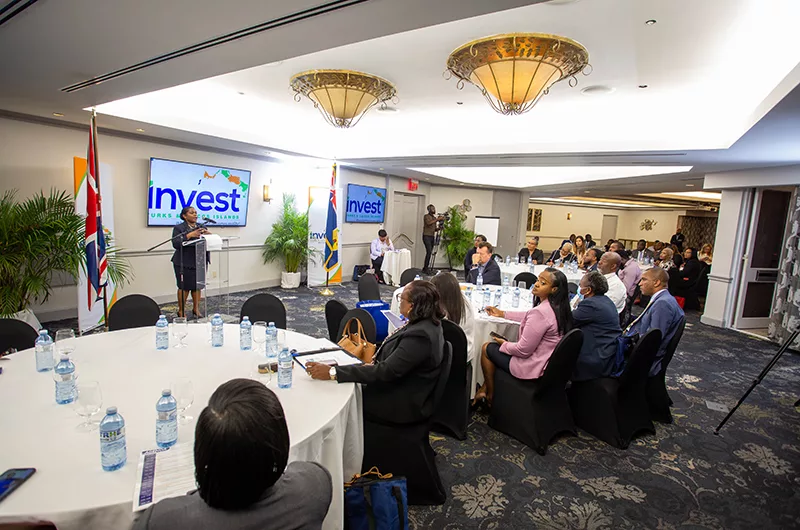 Q&A WITH ANGELA MUSGROVE, CEO, INVEST TURKS AND CAICOS
Invest Turks and Caicos excels in attracting and facilitating diverse investments for the highly desirable region through targeted promotional activities, continuous development of its staff and fostering an enabling business environment
Talk us through the origins of Invest Turks and Caicos – when was it founded and what was the initial vision?
Angela Musgrove, CEO (AM): Established under the 2015 Invest Turks and Caicos Agency Ordinance, Invest Turks and Caicos is the islands' investment promotion agency, responsible for enhancing the economy through the attraction, growth and retention of overseas investment, and supporting the growth of local businesses.
We provide a free and confidential service to overseas businesses looking to expand and will work with a company project team throughout the investment process, providing advice and support. This can include information on the local business climate, facilitating contact with relevant government departments throughout the investment process, advice on government incentives and concessions to investors, introductions to local service providers and suppliers, advice on work permits and permanent residency procedures, and ongoing support following set up.
We also work actively to support local business growth, including managing and delivering the Micro Small and Medium Enterprise (MSME) program, which provides concessions and relief to locally owned businesses.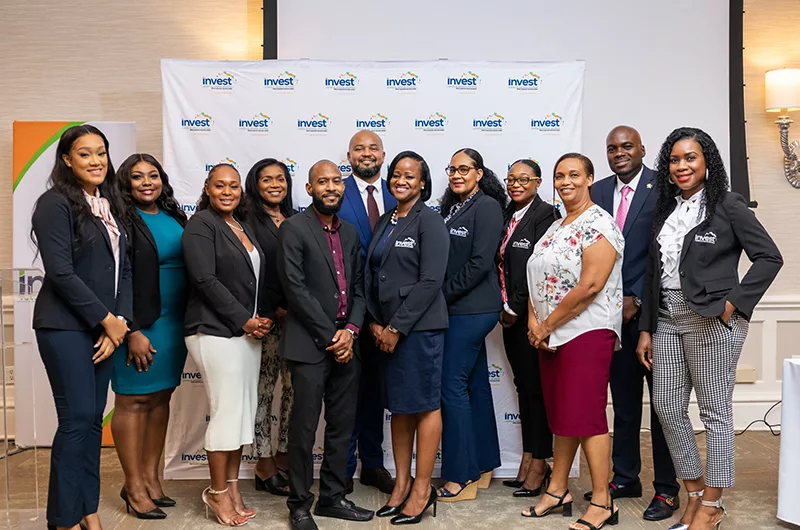 What is your current take on the investments landscape across Turks and Caicos? What are some of the major challenges and developments facing the sector?
AM: TCI's economy has long since been dependent on tourism for economic growth, and to a lesser extent, financial services. However, the government recognizes that a successful diversification strategy is even more important now in the wake of slowing global growth and the imperative for socio-economic development within the country. If implemented correctly, diversification can help to manage volatility and provide a more stable path for equitable growth and development.
For Turks and Caicos this means greater emphasis being placed on sectors such as agriculture, aquaculture and fisheries, as well as the continued development of financial services and tourism sectors.
While there are clear benefits for a more diversified economy, this strategy can come at a cost as resources are channeled away from sectors that already have a comparative advantage so that they can be employed in new sectors. For small economies such as TCI, this can pose a serious problem, especially when you consider that trying to develop sectors from scratch is an expensive pursuit. The challenge for TCI, and by extension, Invest Turks and Caicos, is to avoid this pitfall.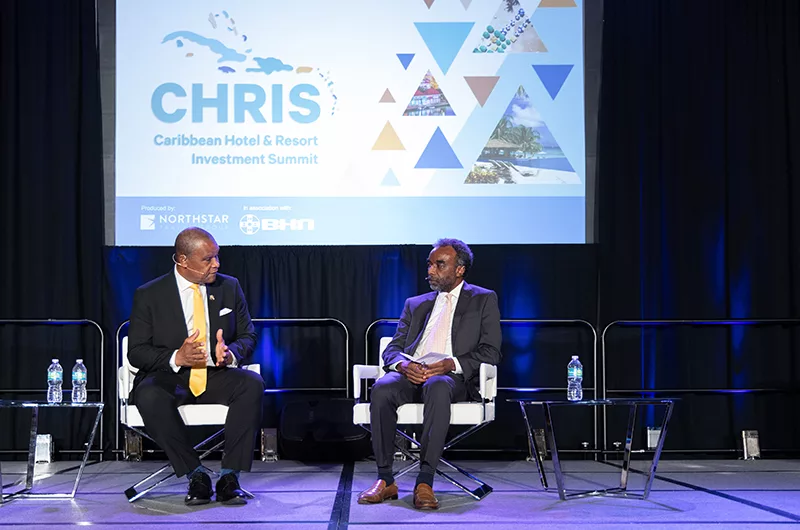 What trends are currently transforming the investment industry? How are you responding to them?
AM: The tourism sector is rebounding with increased visitor arrivals in a post-COVID-19 environment. The country is now focusing on diversifying source markets and expanding the tourism offerings to include niche segments that can better withstand demand fluctuations such as eco-tourism, heritage and cultural tourism, event tourism, marine tourism, as well as a focus on luxury travelers. Eco-tourism especially offers significant opportunities as travelers often now put conservation and sustainability at the core of promotions and travel choices.
How do you see the company developing over the next five years?
AM: As we move forward with the implementation of our strategy, through innovative and collaborative approaches, I anticipate the impact to be seen in not just the rise in foreign direct investment, but also the increase in the number and value of linkages developed with our small business sector that underpins and supports the economy in ways that are often overlooked and taken for granted.
I also foresee an increase in our exports, fueled by the intensification of our efforts to support the growth of sustainable business in our small business sector. These developments must translate to a more equitable distribution of wealth throughout our islands. I would be most satisfied that our Invest Turks and Caicos team has contributed significantly to a business environment where we have not just inspired dreams to move to reality but even more so – that we have created an investment environment that presents equitable opportunities to all.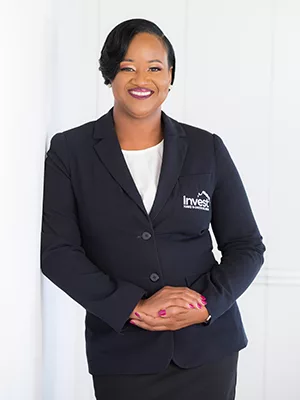 Since its inception, how has Invest Turks and Caicos developed and progressed in terms of its key objectives and the messages it tries to get across?
AM: The objectives of the agency are to stimulate, facilitate and undertake the development of the islands by attracting foreign direct investment, encouraging trade and investment, stimulating, supporting and promoting domestic investment, and facilitating public-private partnerships and other forms of commercial alliances.
It is recognized that growth and diversification of the economy need both foreign direct investment and domestic sources of investment. When combined, these two forms of private investments reinforce each other to the benefit of the host country through the improvement of skills, increased wage rates, technology transfers, economic spin-offs, as well as commercial and more efficient managerial and marketing practices.
Invest Turks and Caicos has made significant strides in implementing its mandate over the years with a renewed focus on impactful investment. We are pleased with the progress that the agency has made in underscoring its relevance to TCI's economic growth and development.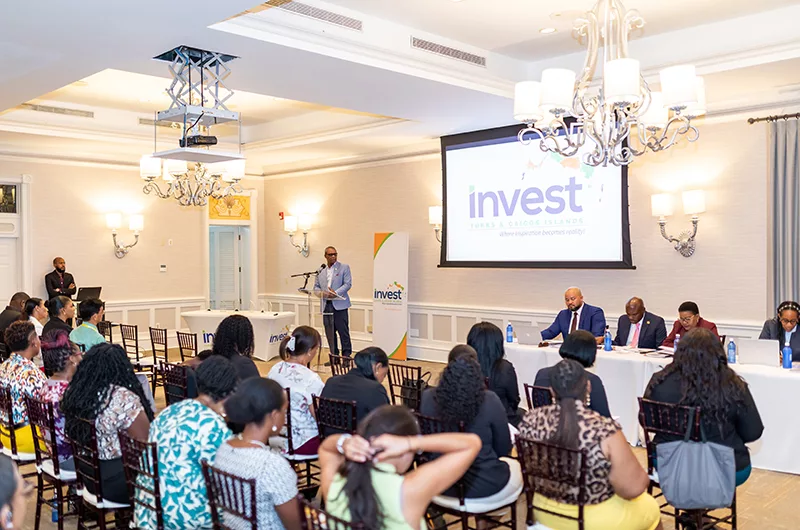 Why is offering ongoing support through the facilitation of key introductions a vital function in the work that Invest Turks and Caicos does?
AM: Engaging our stakeholders and nurturing our partnerships is critical to the successful implementation of our strategy and delivering on our mandate. Managing those relationships helps to create value for the organization as we work to meet the expectations of our target market.
What specific targets does the company hope to achieve moving forward?
AM: We embody our mission statement as we progress with the implementation of our strategic plan of remaining committed to attracting and facilitating diverse investments through targeted promotional activities, continuous development of our staff and the fostering of an enabling business environment.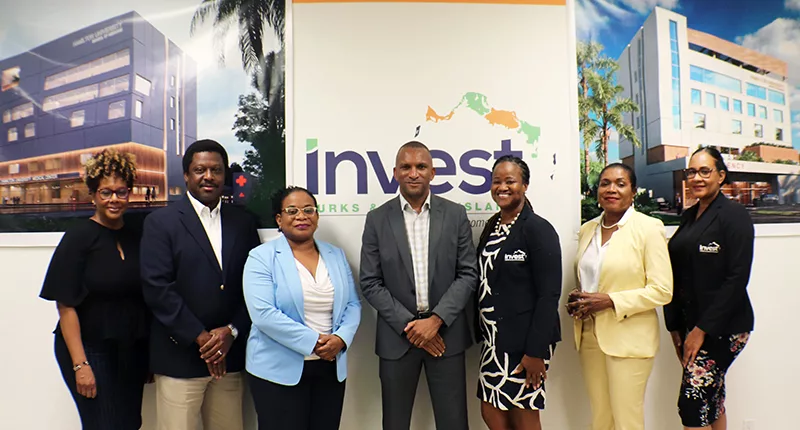 What key qualities do you look for in your staff?
AM: In order to effectively promote and facilitate investments and MSME development, Invest Turks and Caicos' staff are guided by a set of vital core values.
Our staff are dedicated to providing exceptional service. We will always put our clients at the center of our operations and are consistently exceeding their expectations through the use of technology, the quality of our staff, and our services.
In terms of professionalism, we will always act with uncompromising honesty and integrity in everything we do. Teamwork is also highly important, and our staff strive to promote cohesion and trust, with the understanding that we always build better when we work together.
We encourage a culture of thoughtfulness, creativity and innovation, driven by an environment of continuous learning and knowledge sharing. Elsewhere, in terms of service to the community, we recognize that we are part of a greater community and will always respect and support our citizens.
Finally, we believe in the pursuit of growth. We will always strive to develop the diverse talents of our employees by continuously expanding our capabilities using innovative training methods.
Similarly, what are the main non-negotiables in providing effective advice and support to your clients?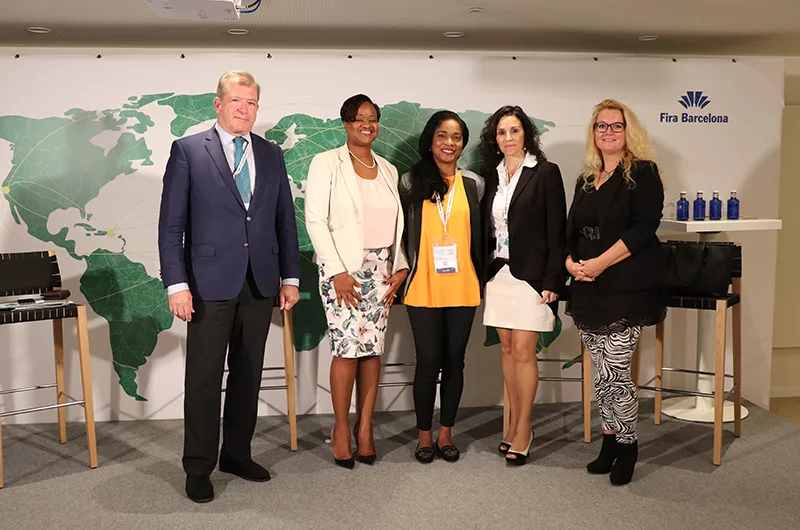 AM: We are guided by the TCI government's legislative and regulatory framework in providing advice and support to clients. Given the growth trajectory and economic goals of the islands, we are reminded that investment projects that will be supported are those that are positively impactful to the islands. We are interested in working with investors who have the islands' best interest at heart, desire to see community and social development within our islands, and are not just concerned about the return on investment.
INVEST TURKS AND CAICOS PARTNERS