Urban farming is a profitable and social impact-generating business. We dig deeper into food's power to connect people with Nona Yehia, co-Founder and CEO of Vertical Harvest Farms.
CULTIVATING COMMUNITIES
Farm food is at the center of most communities, and indoor farming company Vertical Harvest Farms is leading the fresh produce and employment movement in Jackson, Wyoming.
As a town surrounded by mountains and a national park, land is scarce and expensive, but Nona Yehia, co-Founder and CEO, is tenacious and dedicated to the "feed locals first" approach.
The farm cultivates mature lettuce varieties, petite greens, microgreens, and herbs "curated to the needs of the entire community as our customer", including chef-inspired blends, consumer favorites, unique varietals with enhanced flavor, nutrition profiles, and offerings that align with the culinary heritage of local ethnic communities.
"Microgreens are the next superfood as they have 40 times the nutritional value of key vitamins and phytonutrients than their mature counterparts. The tender flavor is accessible – the gateway green to raising a salad-loving teenager!" Yehia explains.
"We like to say we grow food and futures because of our unique Grow Well Employment Model. Our mission has always been to grow healthy food for the community all year round, as sustainably as possible, and create jobs for people with disabilities who have traditionally encountered barriers.
"The advice was to get the facility up and running, learn how to farm first, then add the customized employment component, but we understood that the two were intertwined and the dual mission needed to be embedded in the business," she continues.
As an advocate for people with disabilities, a cause close to Yehia's heart, the importance of the employment element of the business cannot be underestimated.
"I have a brother with an intellectual disability. I often saw people misjudge what he was capable of, and it limited the opportunities available to him. As such, Vertical Harvest Farms will always begin with ability, not disability. When you do that, the sky is the limit, and you start seeing radical things happen at a punk rock level," shares Yehia.
Undoubtedly, Vertical Harvest Farms has manifested something real, cool, and meaningful to the farmers, community, and customers. People have found a deep love and loyalty for the brand, and, for Yehia, there is pride in knowing that what she has built matters.
GROWING VERTICALLY
When the city of Jackson requested proposals for a sliver of land downtown, the community imparted their thoughts on what would deliver the best results. Subsequently, the Jackson Hole farm became the first hydroponic vertical greenhouse in North America.
After spending the first few years learning how to grow produce and develop the next generation of farm design, Vertical Harvest Farms can now boast growing systems optimized for maximum yields with minimal utilization of resources, while balancing automation and technology with a human approach.
"Our solution answered multiple challenges, such as the efficient use of land, a short growing season within a rugged extreme climate, the importation of 90 percent of our fresh produce, and challenging seasonal labor issues," Yehia reveals.
Over 100,000 pounds (lbs) of leafy greens and tomatoes are sold locally on a tenth of an acre of land, although the next generation of farms, the first of which is opening in summer 2024 in Maine, will be 15 times the size and will grow more than 2.2 million lbs of fresh produce. This will help to fulfill the New England Food Vision of growing 30 percent of food locally by 2030.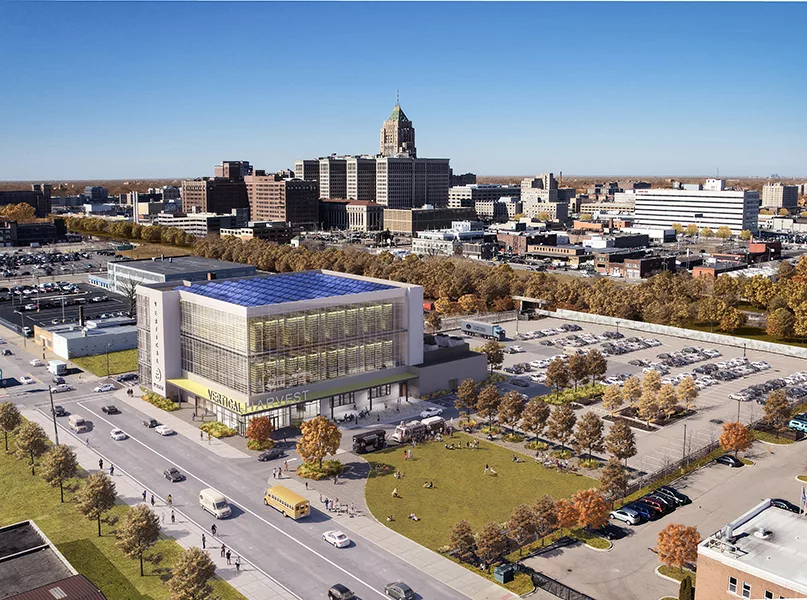 Hannaford, the prominent New England grocery store chain, and Native Maine, a state-focused distributor headquartered in Westbrook, Maine, will be essential to the farm's success. Vertical Harvest Farms' reach will extend beyond Maine with the New England Food Vision, and this is where the company will need reliable partners to honor its desire to see 70 percent of its produce feed people within 150 miles of the farm.
"Jackson was our proof-of-concept farm – we are laser-focused on opening the new Westbrook, Maine facility. Once that is up and running, and Detroit, Michigan is under construction in partnership with Bedrock Detroit, we will hopefully extend our Series B financing in mid-2024."
Aligned with its mission to help cities better feed themselves, the company looks forward to breaking ground next year on a vertical farm facility in the Detroit neighborhood of Milwaukee Junction, a proud hometown moment for Yehia.
"The size of the next generation of farms will be able to deliver impact at a scale we have only dreamed about," expresses Yehia.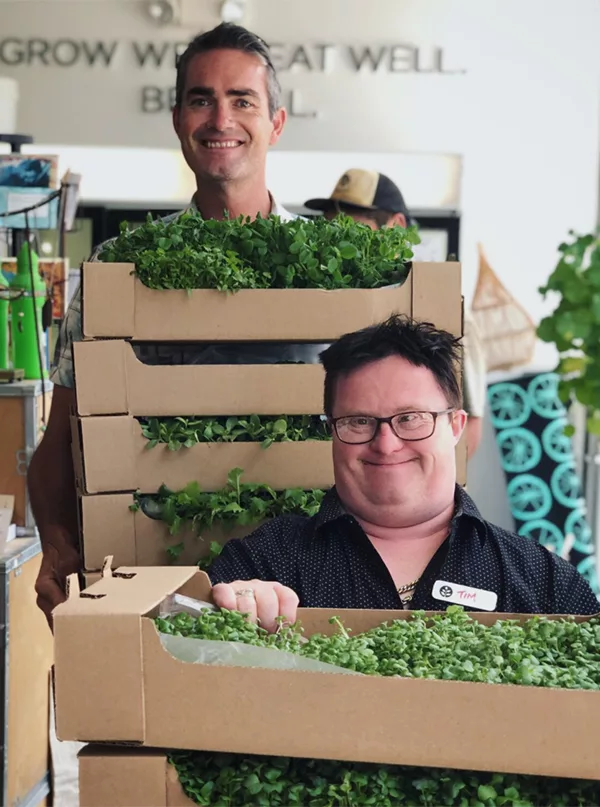 POSITIVELY IMPACTING COMMUNITIES
Vertical Harvest Farms has plans to apply for B Corp certification in the coming year after spending the previous year developing three theories of change. Firstly, the company wants to focus on climate resiliency to show where it can improve.
"We are among the only 12 indoor growing organizations participating in the Resource Innovation Institute's (RII) USDA-sponsored Water and Energy Benchmarking report. We shared every electric bill and meter reading from the past three years, showing continuous improvement.
"We are excited by the sustainability progress we will be able to demonstrate, starting next year between our first and second farms," Yehia states enthusiastically.
The second theory of change is nutrition security to measure how much food goes into the hunger relief system as well as what is sold through low income and low access (LILA) channels.
"To date, we donate around five percent of our farms' output into accessible venues, and we expect to see that increasing this year with the Food Bank of Wyoming partnership, and again next year when we get the Maine facility up and running. We are gearing up to start the hiring process in Maine in the next quarter and plan to grow by late spring."
Ensuring the Maine project succeeds is, therefore, a priority for Vertical Harvest Farms, and the company's main focus in 2024.
Economic inclusivity is the third area of change, measuring how money can be kept in the community for longer by producing locally, and how Vertical Harvest Farms can help an underemployed population gain greater financial independence. By developing a national network of local farms built in fast-growing second cities, the company can help people achieve this.
"These three things together are essential aspects of our business model and are not corporate social responsibility (CSR) bolt-on programs, but embedded within how we operate," Yehia confirms.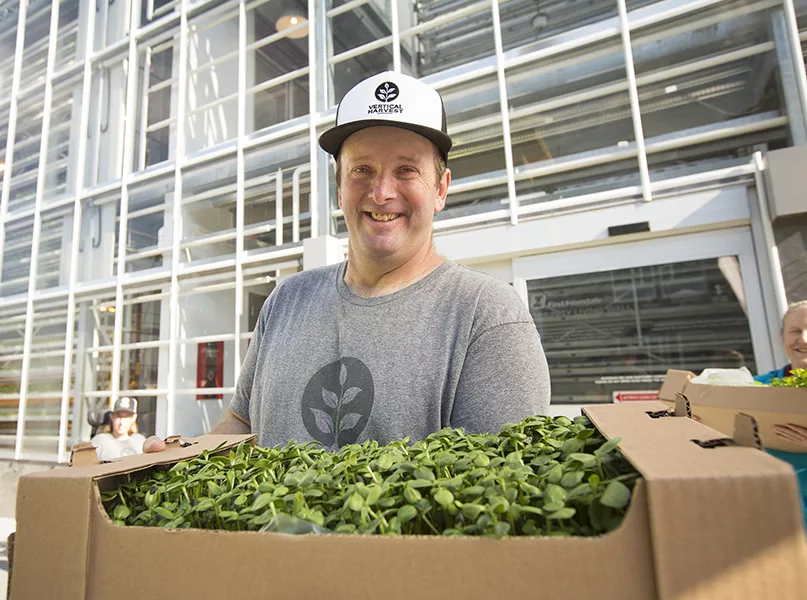 POSITIVELY IMPACTING COMMUNITIES
"We do our own distribution and love this direct connection to our customers. Many of our chefs and culinary partners say our deliveries are a highlight of the week. It is another opportunity for passive advocacy when people who may not have much experience with someone who is autistic or has Down syndrome develop a relationship with a person with a disability, and ultimately value and enjoy it," observes Yehia.
Consumers want to know their farmers, feel connected to where the food comes from, and understand that a business adds value to a community and does not just extract from it. Vertical Harvest Farms is impacting communities from Westbrook, Maine to Jackson, Wyoming.
"We are pleased to join the Maine community and appreciate the municipal leaders there. We support the thriving Portland culinary scene and stalwart community institutions like Maine Med, University of Maine campuses, and K-12 school systems through partners such as Full Plates, Full Potential."
In Jackson, Vertical Harvest Farms has just announced a dynamic partnership with the Food Bank of Wyoming to get fresh greens into the state pantry system. The company began by donating directly, loading up a semi-truck once a month, which has now grown to twice a month, and leveraging a grant strategy to balance donations with the purchase of local produce.
"We solve problems and support everyone's growth and development. We have preserved employee access to benefits alongside building a career and navigated the complexities of the healthcare system when asked to advocate for better coordination of care. We have also reversed evictions and helped employees rent their first apartments and obtain driving licenses," concludes Yehia.
Prioritizing community, innovation, and being genuinely connected and creative are in Vertical Harvest Farms' DNA, proving how much of an impact a company can make when mobilized.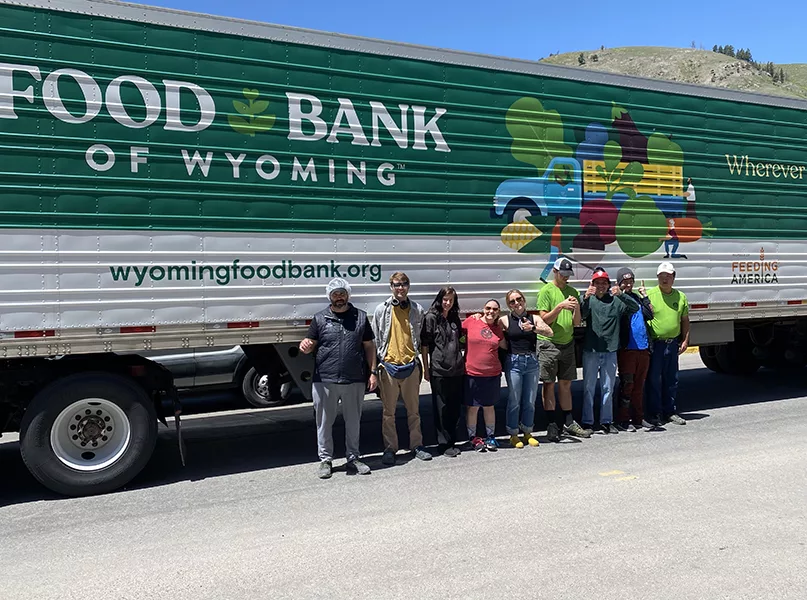 VERTICAL HARVEST FARMS PARTNER