As MSI Express bolsters its renowned reputation for producing, packaging, and delivering liquid and dry goods, CEO Charles Weinberg enlightens us on the company's customer-centric approach.
PLACING CUSTOMERS AT THE CENTER
MSI Express (MSI) is positioned as one of the most diverse contract manufacturers/ packagers in North America, bringing innovation to the food and beverage sector.
Founded in 1998, the company produces products for top-tier consumer goods companies, emerging brands, and private label customers whilst manufacturing liquid and dry food products via multiple operations before packaging and delivering the product.
"Many of our clients have been with us for decades; we build trust with our customers, vendors, and employees so that we can maintain long-term relationships that are mutually beneficial and successful," opens Charles Weinberg, CEO of MSI.
Strong partnerships are achieved through a commitment to truly listening to customers' needs and subsequently collaborating to generate the best solutions at the lowest available cost.
It is also the variety of its operations that sets MSI apart from competitors, particularly its diverse capabilities and locations, which allow the company to customize its solutions to best meet pre-agreed targets.
The organization's breadth of capabilities spans dry and liquid goods to flexible packaging and products, which is unparalleled in the contract manufacturing space.
"We can provide solutions that no one else can across North America. If we don't already provide the solution, we will add the capability; open-mindedness is key," asserts Weinberg.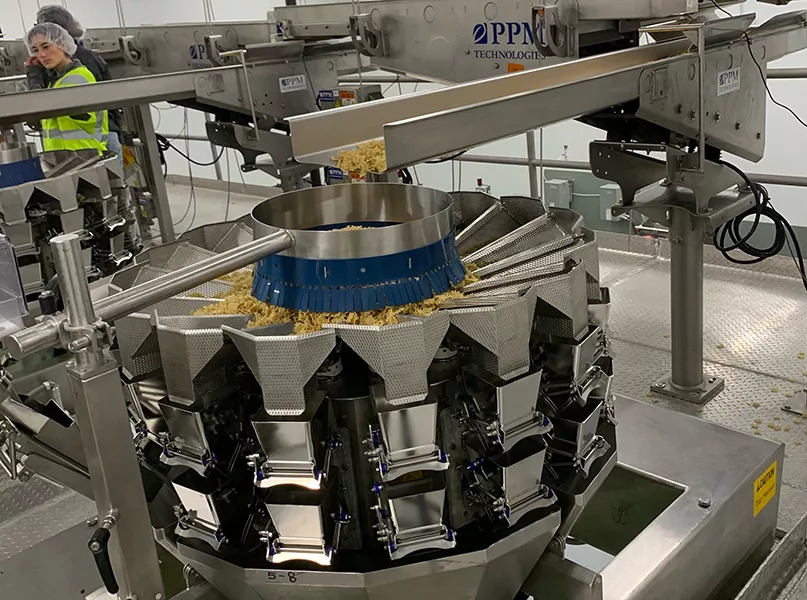 THE POWER OF A TEAM
Employing over 3,500 talented employees, MSI's people are one of its main differentiators, primarily due to the collective mission that spans the entire organization.
"One person cannot succeed alone. It takes a true team, one that challenges each member and comes out stronger because of it," Weinberg passionately tells us.
Whilst it has plans for employee expansion, MSI is committed to upskilling its employees to the highest degree, particularly across the operations and mechanics departments, which are both major components of the overall team.
To achieve this, the company has recently implemented a learning management system. Created by a group within the company's human resources (HR) team, it has initiated an organizational development program, "The MSI Express Way", to ensure effective employee development. Furthermore, as equipment becomes more automated, the company is increasing investment in its people, elevating their capabilities to match operational technology.
"As an organization, we are continuously learning and investing in our people, which is critical to our success," he adds.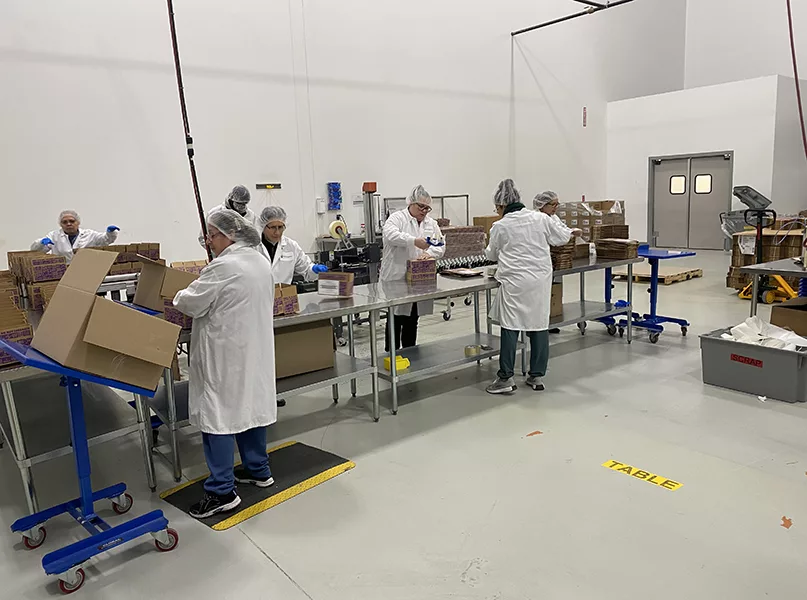 CONQUERING CHALLENGES
The multi-faceted nature of MSI stems from its many expansion plans. In addition to four acquisitions in the last five years, the company has built and inaugurated five manufacturing facilities since 2016.
More specifically, MSI has heavily invested in its snack food product filling capabilities through the design and opening of a 293,000 square foot (sqft) packaging and distribution operation in northwest Indiana.
The facility holds three fully automated canister filling lines that produced products 10 months after the award of business, and is staffed from the ground up with employees hired and trained by the company's management teams. Meanwhile, equipment layout, procurement, and installation were 100 percent managed by MSI engineers and technicians.
"The operation has exceeded customer expectations, and three additional product filling lines are planned for installation within the next year," highlights Weinberg.
The company has also been involved in the packaging of gummy vitamins via the design and inception of a 200,000 sqft facility. Alongside the relocation of four packaging lines, the company has also added six additional gummy filling lines over the past three years.
At this facility, MSI has additionally expanded to over-the-counter (OTC) packaging in vials and a ready-to-eat cup filling line. Once again, the equipment and operations of this facility have been fully integrated, installed, and operated by the MSI team.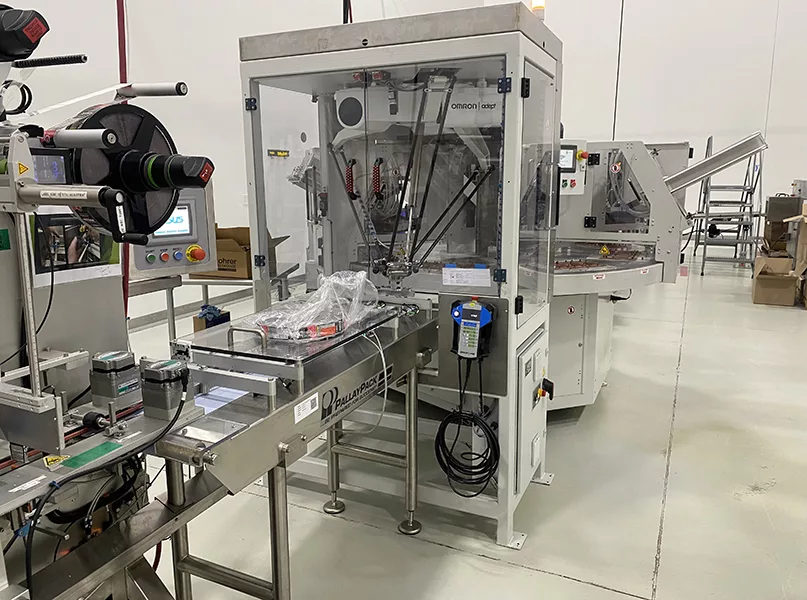 STRENTHENING THE SUPPLY CHAIN
Reflecting upon the last five years, the North American food and beverage space fared well compared to other industries, remaining one of the strongest sectors during the COVID-19 pandemic.
However, this period placed a significant strain on the supply chain and encouraged MSI to assess how best to manage its stock-keeping units (SKUs).
"We are working collaboratively with our customers and vendors to improve the reliability of the supply chain, which still has challenges," Weinberg points out.
For example, lead times remain much longer than they were pre-COVID-19 pandemic; the company has therefore utilized better supply chain management tools whilst training its team efficiently to control minimum order quantities (MOQs) and safety stocks.
On top of this, the MSI team is also trained to work with customers in a way that optimizes production schedules and improves overall production material availability, which helps alleviate supply chain pressures.
"Spending time upfront and effectively planning with our customers in advance is paramount," states Weinberg.
MSI is also partnering with material requirements planning (MRP) software provider, Nulogy, to improve its own MRP software and ensure that the company has better visibility and planning. Nulogy has been a highly beneficial supply partner for providing better tools and enabling MSI to expertly manage materials, inventory, and production.
As the company continues into 2024, it is working to improve the breadth and capability of its supply chain team by extending its corporate resources to better support its facilities and working more closely with customers to plan their manufacturing horizons.
On top of this, MSI is implementing a new supplier management program, which helps the organization keep track of supplier performance, minimize production disruptions, and improve the quality of its products.
From a project capability perspective, MSI aims to elevate its liquid filling capabilities with the installation of two new bottling lines, two new hot-fill pouching lines, and most significantly, an aseptic liquid filling line in its Wisconsin facility.
Finally, the company strives to uphold its reputation as the single largest producer of stick packaging in North America. MSI has increased its blending and packaging capacity, with ambitious plans to double this over the next five years.
To achieve this goal, the company is partnering with several original equipment manufacturers (OEMs) to create new and exciting approaches to producing and packaging sticks.
"We believe that we hold a competitive advantage to provide full turnkey products from concept to commercialization at the lowest total delivered cost for our customers," Weinberg closes.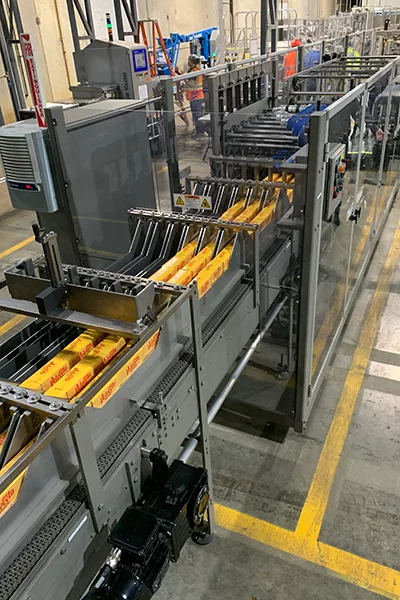 MSI EXPRESS PARTNER