Positioned as a customer brand leader in the dairy sector, Schreiber Foods goes above and beyond to serve its vast client base, which spans five continents, with top-quality products and integrity.
DELIVERING DAIRY EXCELLENCE
With the motto 'doing good through food', Schreiber Foods (Schreiber) surpasses expectations in maintaining a healthy and productive relationship with its customers, employees, and suppliers to create a strong and successful trifecta.
Indeed, a commitment to producing the highest-quality products for brands it trusts underscores the company, as its partners include retailers, distributors, and the global quick service restaurant (QSR) sector.
Based in Green Bay, Wisconsin, Schreiber operates in Brazil, Mexico, Europe, and Asia, specifically supplying the largest grocery stores in the US, Spain, and India, whilst substantial names such as Danone and McDonald's dominate its portfolio.
A WORLD OF FOOD FAVOURITES
Schreiber's product offering encompasses a vast range of segments within the dairy sector, the most significant being cheese. Initially producing processed goods, the company quickly expanded into natural and cream cheese, persevering to share the beloved food product globally.
Schreiber creates its processed cheese by blending natural cheeses with other protein ingredients, for it to then be pasteurized. This process achieves the consistent and full-bodied flavor that is cherished worldwide, whilst also providing plant-based cheese options that come in slices and shreds.
Furthermore, Schreiber cream cheese is created by adding a starter culture to milk and cream, which causes it to ferment and produce the iconic texture and taste, available in over 30 flavors.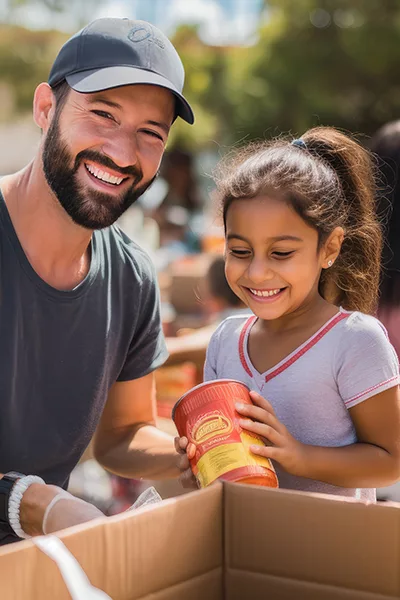 As a testament to the diversity of Schreiber's products, the company creates and supplies self-stable beverages that don't need to be refrigerated. This caters for the on-the-go market and the areas where refrigeration isn't available. Schreiber also provides juices, protein shakes, and milk products that don't need to be refrigerated until opened, facilitating an easy source of vitamins and nutrients.
Schreiber is also a key part of the global appeal of yoghurt as a staple fridge item, providing many different flavors and styles to appeal to differing tastes around the world. Its offering includes thick and creamy Greek yoghurt, blended fruit and yoghurt, drinkable yoghurt, Kefir, a tart and flavorful drink, as well as Icelandic Skyr, with a slightly creamier and thicker texture.
Schreiber's product line also extends to powders that are the perfect ingredient for cooking and baking, and easy to store. The company produces and supplies casein, skimmed milk powder, organic whey protein powder, whole milk powder, and dairy whitener.
Finally, Schreiber also offers ghee, reduced-fat cheese curd, condensed skimmed milk, and plenty of delicious dairy desserts for consumers to enjoy, including flans and custard tarts.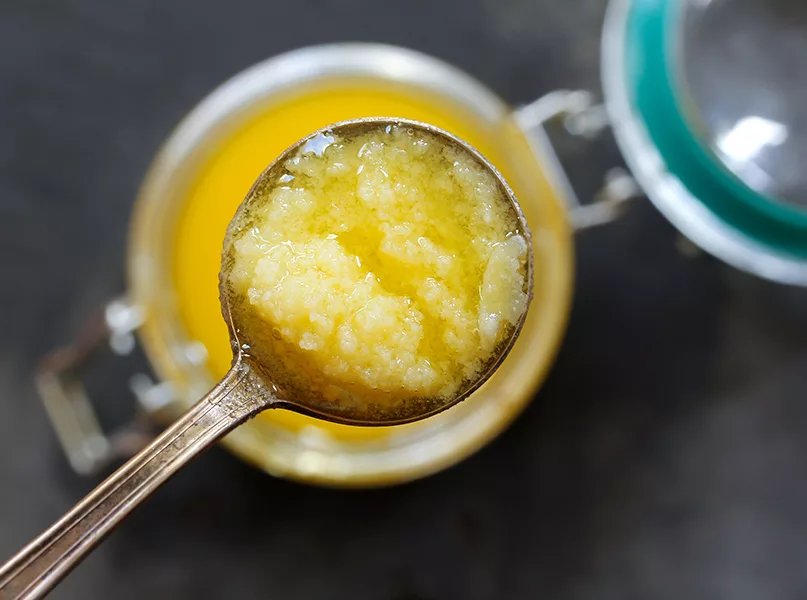 BUILDING LASTING RELATIONSHIPS
Schreiber is currently transitioning from a dairy producer to a food and beverage organization, delivering extensive and inclusive services to help its clients go the extra mile.
To further its expertise, the company not only provides customers with top-quality dairy products but also partners with them to ensure that they achieve optimum success. As such, the company's specialized business and support services ensure added value and growth.
For starters, Schreiber can help provide insights into consumer trends through a rigorous team that monitors and remains up to date on any changes in the industry, to ensure that the company's innovations align with consistently evolving consumer preferences.
Therefore, the team can help identify business opportunities that can optimize operations and determine which dairy foods are most relevant for customers and their consumers.
On top of this, Schreiber also offers highly efficient risk management services in the form of comprehensive risk management programs. Thus, Schreiber can elevate customers' understanding of global dairy markets to avoid detrimental impacts on their profitability.
The company also provides the vital service of helping move its customers' goods from A to B, through an advanced distribution network that coordinates transportation to more than 55 countries worldwide. Therefore, the dairy export team possesses the knowledge to ensure the safe and timely delivery of dairy produce.
This service is supported by Schreiber Logistics, an in-house, full-service logistics subsect of Schreiber. Unlike other manufacturing and warehouse companies, Schreiber Logistics provides full services in manufacturing, warehouse capabilities, transportation and distribution, and inventory management, possessing end-to-end solutions.
As a result, its supply chain services can not only meet the changing needs of its customers, but anticipate them and efficiently navigate the fluctuations of the global food and beverage market.
In total, Schreiber Logistics has serviced over 1,800 outbound lanes, with a 99 percent case fill rate, and £2.7 billion shipped annually, making it a highly valued partner in the industry.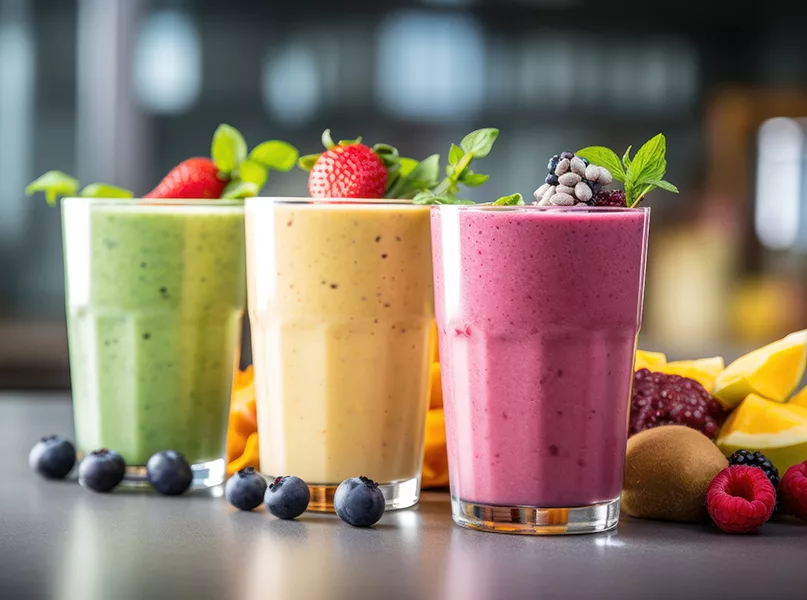 MAKING A DIFFERENCE TOGETHER
The Schreiber Foods Foundation, the corporate responsibility arm of the organization, provides vital support for local charities and programs to combat food insecurity and provide aid for basic needs in local communities.
The foundation's philanthropic support spans food and other basic needs, such as education, health and well-being, housing, and self-sufficiency, as it provides funding opportunities through community grants, whilst encouraging surrounding non-profit organizations (NPOs) in the community to do the same.
The foundation has a multitude of cases in which it has helped feed thousands and had a positive impact on the environment. For example, the Schreiber Foods Foundation kindly purchased a box truck with a hydraulic lift for Crosslines Ministries in Carthage, Missouri, replacing a much smaller uncovered pickup truck.
Moreover, it also recently sponsored the Missouri Institute of Natural Science's annual five kilometer (km) run for the second year in a row, which, alongside the foundation's Matching Gifts Program, meant that the museum was able to purchase a new 3D printer.
Additionally, the Schreiber Foods Foundation has created the 'Schrieber Enhances Educational Knowledge' (SEEK) program, which partners with local businesses to help cover the costs of much-needed items for Richland Center High School in Wisconsin.
SEEK grants projects that help further children's education, including the purchase of 3D printing pens, new welding equipment for the school's tech department, and bespoke equipment for children with special needs.
Therefore, the SEEK program, amongst other community initiatives, demonstrates how dedicated the Schreiber Foods Foundation is to restoring the health and well-being of the communities in which it operates.
Overall, Schreiber perfectly combines the notion of integrity and quality with nearly 80 years of delivering delectable cheeses and working to better its people and local community.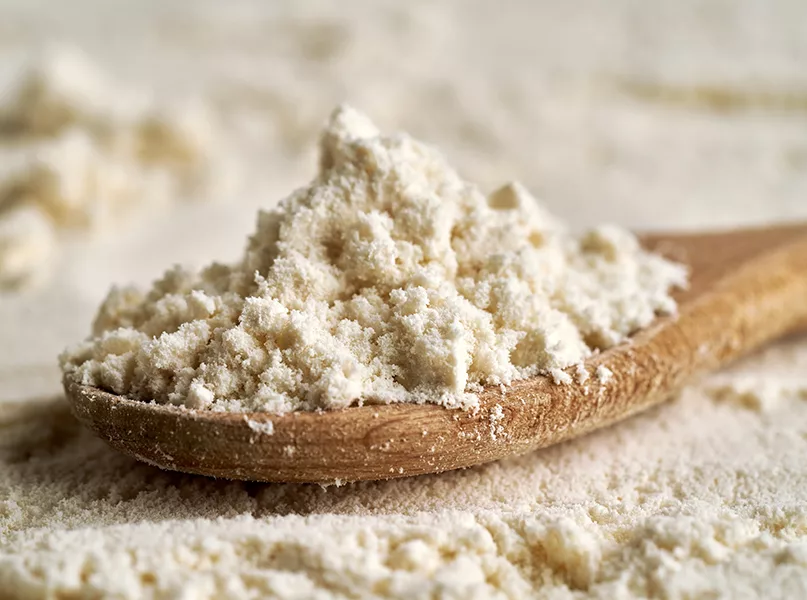 SCHREIBER FOODS PARTNER