On a mission to change the way the world eats, Future Farm is the Brazilian plant-based natural food and lifestyle brand penetrating the US market
Veganism and plant-based diets have been growing at pace in recent years, with an increase in the number of people around the world consuming meat-free food.
The US is no exception as more Americans than ever are looking to incorporate plant-based products into their diet, with an estimated two percent of the population now adopting a vegan lifestyle.
Given many in the country continue to struggle with issues such as obesity, type 2 diabetes and cardiovascular disease, it's no surprise that healthier alternatives to the typical American diet are highly sought after.
What's more, following a plant-based diet is not only associated with a number of potential health benefits, such as lowering the risk of heart disease and cancer, but also improved animal welfare and a reduced environmental footprint.
Having successfully launched throughout Europe, Latin America and Asia Pacific, Future Farm entered the US' burgeoning plant-based market in 2021.
We speak to Clare Perez, Marketing Director, Global & North America, to find out more about the fast-growing Brazilian plant-based brand and its strategic expansion.
North America Outlook (NA): Firstly, could you briefly introduce us to Future Farm and the company's vision and mission?
Clare Perez, Marketing Director, Global & North America (CP): Future Farm is a plant-based natural food and lifestyle brand. We were founded in 2019 in Brazil by two entrepreneurs who envisioned a world where people would eat plants, not animals – not a small feat in one of the heaviest meat consuming countries on Earth, and where the plant-based category had not even started. Fast forward three years and we are in over 30 countries with a successful formula of delicious products with remarkable taste and texture, healthy and clean label ingredients, affordable pricing to democratize the category, and a fun, irreverent brand that people want to be part of. This is our secret sauce to achieving our company mission of changing the way the world eats.
NA: How has Future Farm's entrance into the US market been since its introduction in 2021?
CP: The US is a different ballgame than just about anywhere else – the plant-based category is much more developed than in other parts of the world, the competition is stiff with several strong market leaders, the vast geography makes distribution very complex, and so on. Our approach for the past few months has been to plant seeds with strategic vegan e-commerce partners while building relationships with larger retail and foodservice outlets; similarly, we started small with our marketing but now are ramping up investment to really go big in a few select markets. I think the rest of the year and the start of 2023 will be our true "launch" in the eyes of the market – you'll be seeing our product and our brand in a lot of places!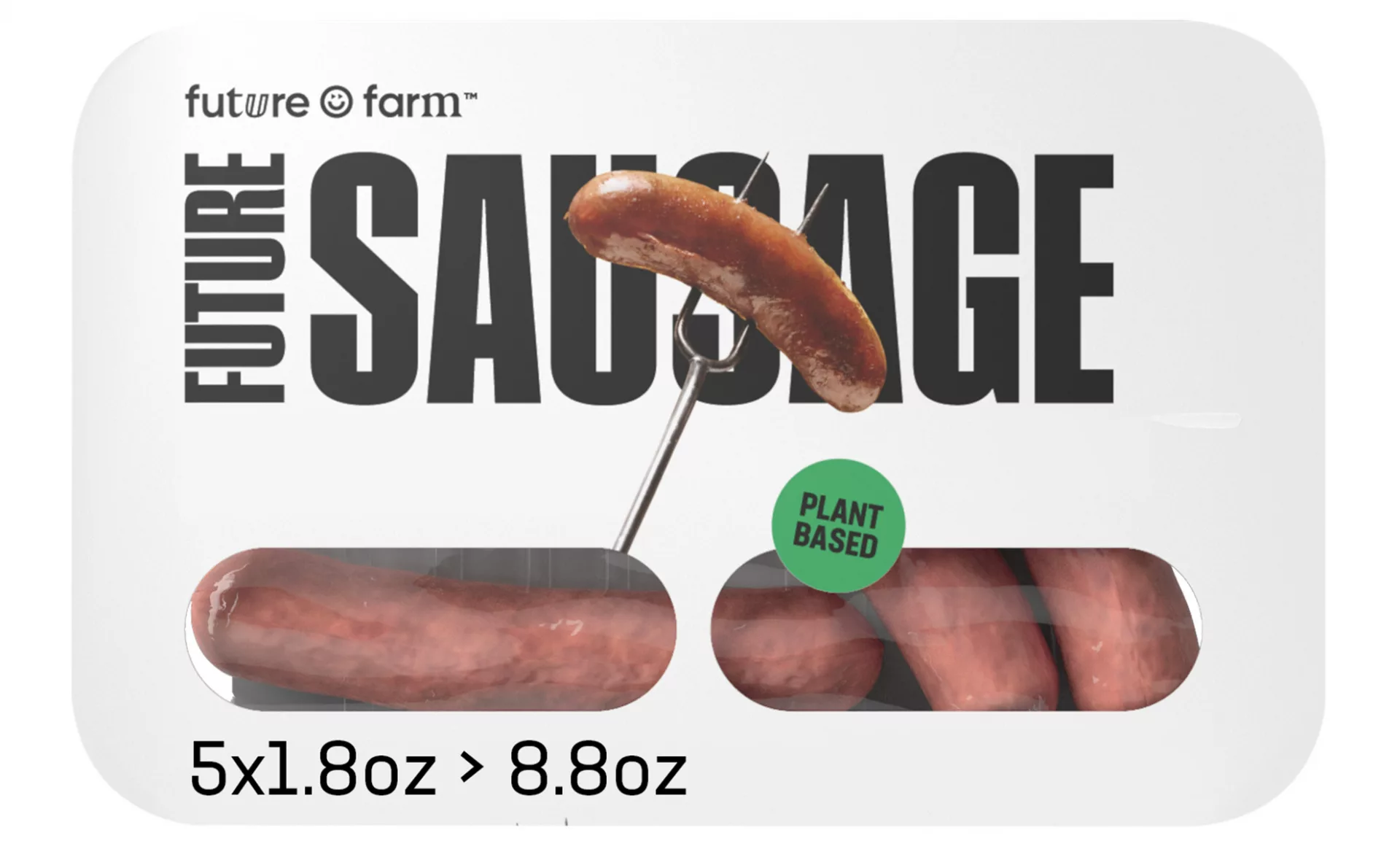 NA: Could you tell us more about Future Farm's recent launch at Amazon Fresh – why was this a strategic move for the company?
CP: Amazon Fresh is such an exciting launch for us and is a strategic move both from a distribution point of view and a brand perspective. In one fell swoop, we are available across the country, whereas the long game of building distribution with brick and mortar retailers can mean that it takes years to achieve this same reach. Plus, you have greater ability to tell your brand story in this channel – you can attract people to your brand through your content, your partnerships, your real-world presence and then help them get it to their front door. It puts pressure on us to develop a relationship with the consumer and help him or her discover the brand, but then it's increasingly sticky because 'add to cart' is so easy and convenient for the user.
NA: What role has e-commerce played in the brand's journey? Will this be a major area of focus for the company looking ahead?
CP: We launched in the US with e-commerce only and will definitely continue to focus here. Our target consumers are Gen Z and Millennials; e-commerce grocery is a way of life for these demographics, so we need to be where they are.
NA: Finally, what's next for Future Farms in the US?
CP: So much! We'll be announcing a big restaurant/brand partner soon, and we're kicking off a New York City menu series this fall where we partner with really exciting chefs in the city for limited-time offer menu items. We're doing a three-month pop up at Vegan Market by PlantX in Venice, CA, and we're finalizing a series of sampling activations throughout the country. We'll also be doing some virtual sampling with our e-commerce partners like Amazon Fresh, GTFO It's Vegan, Foodservice Direct, and PlantX.