Veolia North America's mission is to resource the world, helping its customers address their environmental and sustainability challenges across energy, water and waste. Vice President of Operations Excellence and Business Transformation, Swapnil Marda tells us more.
INTRODUCTION
"My career in the utilities industry has been shaped by three things. First, my fascination and interest in how utilities can function best to people's needs. Second, the many opportunities that opened to me along my 20-year professional journey, and third, truly knowing what is satisfying and meaningful in my work."
The equally insightful and thoughtful opening statement of Swapnil Marda, Vice President of Operations Excellence and Business Transformation for Veolia North America (Veolia), perfectly encapsulates the trifecta of defining factors that have intertwined to create a prominent reputation for the company. This hard-earned reputation now signals Veolia's guaranteed dedication to catering to people's greatest needs, providing fresh opportunities for staff and clients, and, carrying out work that is both satisfying and meaningful to all involved.
"I always had an interest in the engineering field and solving problems, it's what led me to become the first engineer in an educated family of doctors and lawyers. My main fascination was focused on big industrial or manufacturing plants or operating facilities where they process and manufacture something at scale. That is how I first got into chemical engineering," explains Marda.
Moving to the US to pursue a master's degree, he explains how, "I quickly realized there are many other aspects of the field that are important to be truly able to run things – from people management to communication to employee engagement."
After entering the niche field of environmental engineering, Marda found excellent opportunities in various utilities including environmental and energy consulting, water and wastewater, construction management, engineering procurement and construction (EPC), and his current field, hazardous waste.
"In those areas, I gained a lot of consulting skills and frameworks to help clients grow businesses and increase profitability. Throughout my career, two things have remained – working with people at all levels of the organization to unleash the human magic, and the importance of the field element of the work, being out there with the people who do all the work making utilities function at peak form."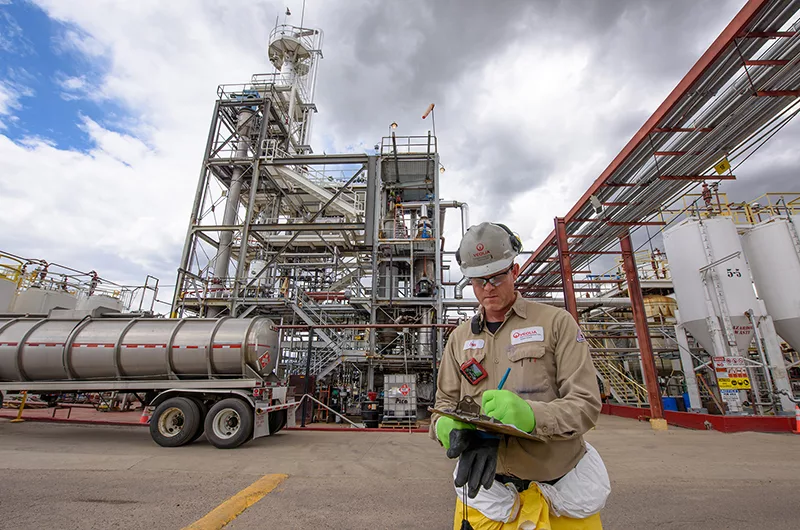 NAVIGATING A CHALLENGING INDUSTRY
As the world's leading provider of environmental solutions, Veolia is dedicated to customized, cost-effective solutions that reflect best practices, environmental protection and a better quality of life.
The company operates through its three complementary business activities – water, waste and energy management. Through these services, Veolia protects the environment, especially water, air and soil from waste streams, by providing innovative solutions.
Dealing with hazardous waste means this is a highly challenging space to be working in. Yet despite facing these immense risks, Veolia's unrelenting purpose is to significantly contribute to human progress by committing to a better and more sustainable future for employees, the planet, society, and customers by solving their waste management problems.
"Safety is always our top priority, with the goal of maintaining a consistently safe operating environment," Marda tells us.
"Other key challenges include attracting and retaining staff as, similar to other industries, we are engaged in the war for talent," he elaborates.
Another factor for Veolia to contemplate is the need to operate within the regulatory frameworks established by agencies such as state and local departments of environmental protection, the US Environmental Protection Agency (EPA), the Occupational Safety and Health Administration (OSHA), and the Department of Transportation (DOT).
"This is something we take pride in and deliver on by adhering to the strict service quality standards we've put in place."
On top of these challenges, the hazardous waste incineration market was thrown into a downward spiral in 2021, as some of the nation's largest facilities had to notify their customers that they were no longer able to accept new waste due to capacity constraints. This backlog had immensely problematic consequences for hazardous waste generators, as it forced many to hold on to their material longer than allowed by EPA regulations. The industry is still recovering and feeling the effects of the delays and many of the underlying causes of the backlog have not yet been remedied.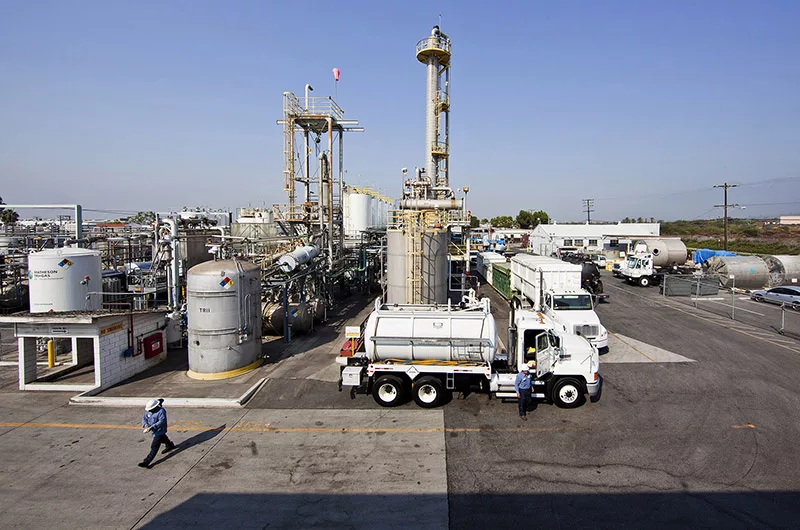 GOING FROM STRENGTH TO STRENGTH
Veolia is on a mission to establish itself as the benchmark company for ecological transformation. The company helps to enhance access to resources, preserve available resources and replenish them.
Following Veolia's historic merger with Suez in 2022, the company now has nearly 220,000 employees worldwide including 10,000 in North America. Utilizing this constantly expanding team, Veolia designs and provides game-changing solutions that act as useful and practical benefits for water, waste and energy handling.
"Just to give a sense of Veolia's breadth and scale, in 2021 the Veolia group supplied 79 million people with drinking water in addition to 61 million people with wastewater service, produced nearly 48 million megawatt hours of energy and treated 48 million metric tons of waste," Marda proudly acclaims.
In North America, the company is headquartered in the city of Boston with more than 70 large offices and over 300 locations, including satellite offices, treatment plants and operating facilities throughout the US and Canada.
Today, water, waste and energy can all be recovered, transforming what is discarded into valuable resources. Veolia is embracing the future by developing access to, preserving, and replenishing the world's resources. Furthermore, the company blends skills in operations, engineering and technology with innovative business models, offering a complete range of environmental solutions to meet the challenges of cities, governments, campuses, businesses and industries.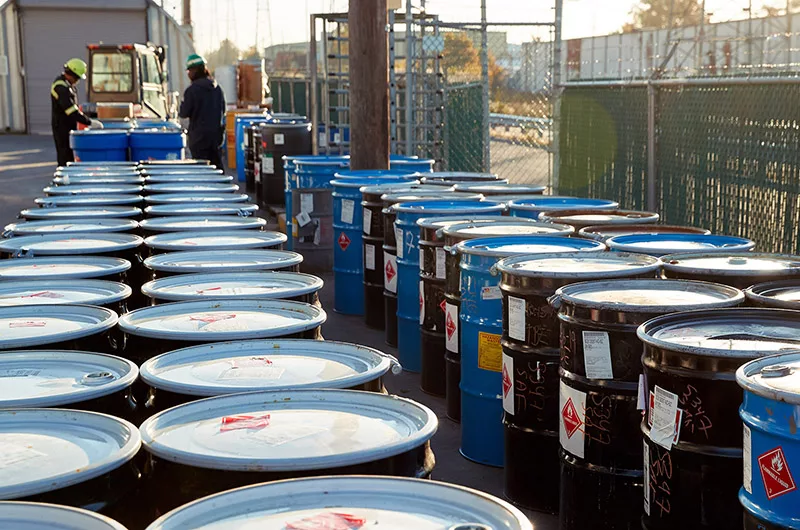 BECOMING NATIONAL LEADERS
The waste division (ESS) at Veolia is relentlessly driven by the ambitious goal of becoming the national leader in the US hazardous waste industry.
"We want to double the size of our revenue in a few years, and to deliver that target, we currently have a comprehensive transformation program. This includes many projects, each with multiple initiatives," details Marda.
One of these key projects focuses on the service delivery process, which tackles the complete cradle-to-grave waste handling and management process.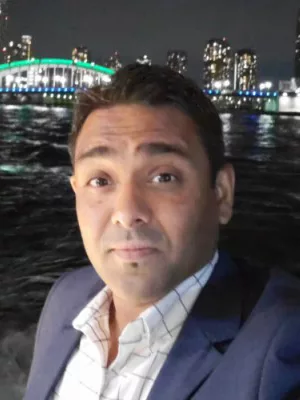 "We are now making this a consistent and standardized process across the ESS network branches with consistent roles and responsibilities bringing a new reorganization element to it," expands Marda.
Continuing to evolve and enhance, it is an integral part of Veolia's business to run transportation in a more efficient manner, optimizing this key area and addressing gaps not only in the transportation function itself but also implementing a robust asset replacement strategy.
Another transformation project utilized by the company strategically looks at new technologies and innovations to expand the portfolio of services in solving customer problems. For example, this includes the management and recycling of windmill blades and the management of electric vehicle (EV) batteries.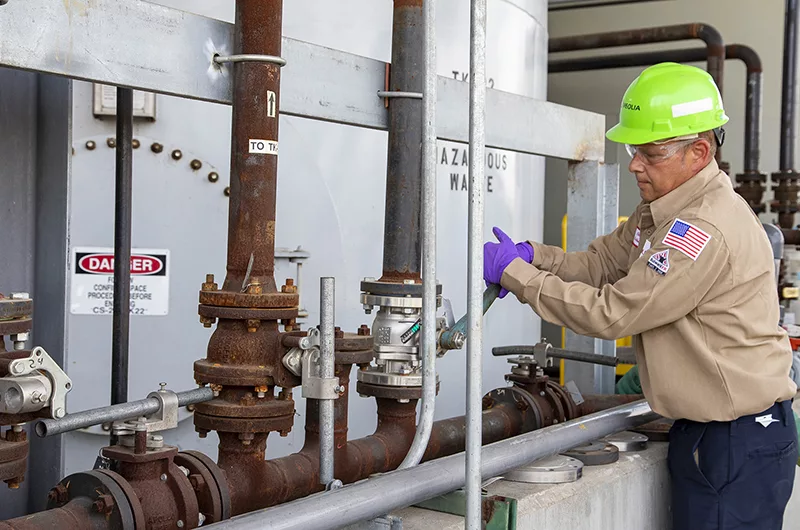 EMBRACING DIGITAL TRANSFORMATION
Veolia holds the ambitious goal of being the unchallenged leader in the hazardous waste industry. During the era of zero interest rates, the broader utilities industry struggled from a heavy investment perspective as investor returns were low and the growth and tech sectors were favored. However, that is beginning to change as what the company calls the "revenge of the old economy" will likely unfold over the next decade.
"The underinvestment in the industry creates a huge opportunity for us to embark on a bold multi-year digital transformation which has already been underway for the last couple of years," outlines Marda.
"Technology will unlock tremendous potential and bring efficiency to our operations while improving speed, quality, safety, employee well-being and compliance," he continues.
Marda goes on to highlight some of the many key projects in the digital transformation at ESS, including the development of its virtual customer portal. This has been designed to heighten sophistication and create an easy user interface.
"This initiative focuses on providing customers with all the information about their business with us at their fingertips in a single place through our Customer Engagement Hub portal. We already have an existing portal, which customers love, but the new one will take it to the next level."
In addition to this, Veolia has further digital transformation initiatives in the pipeline, such as deploying the Internet of Things (IoT) and artificial intelligence (AI) for predictive maintenance at its operating plants, exploring the use of blockchain for live container tracking, and using AI to help with identifying or segregating waste and much more.
"In summary, we're all in for digital transformation with four pillars in motion: digital operation, digital customer, digital offers and digital employees," Marda ensures.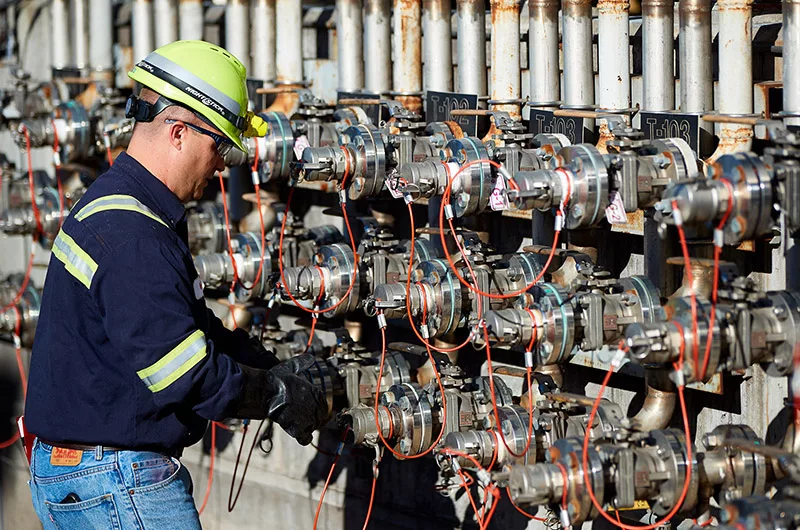 THE PRECEDENCE OF ENHANCEMENT
Future-facing, Veolia has identified several key milestones and important indicators to objectively measure how the company is progressing on its strategic goals and transformation plans. The company believes it is therefore extremely important to eliminate subjectivity to accurately measure current levels of progress and success.
These key priorities begin with the completion of the key milestones of the transformation program; the majority will be completed in 2023 with some planned in 2024.
Veolia also endeavors to make significant progress in the process of digital transformation, transportation optimization, and to operate in a more consistent fashion. This is alongside the aim of continuing to build human capital, attracting and retaining talent and providing meaningful opportunities for employees to learn and grow.
"Whilst striving for continuous improvement, and creating a culture of operational excellence, Veolia also wishes to enhance the learning, development, and training of employees in order to build a thorough set of skills," finishes Marda.Finally, the company aims to underpin all these targets with the ability to have fun along the way, to make it an enjoyable process for all involved. Subsequently, Veolia looks set to venture unperturbed into an uncertain landscape of industry-specific obstacles and marches gallantly forward on the quest for a more sustainable planet.
VEOLIA NORTH AMERICA PARTNERS
Shared on LinkedIn