We take a look at the pinnacle of infrastructure contracting, Melcar Group, and speak to Managing Director, James McIntyre, about the company's dedication towards sustainability, safety, and the development of North America's offshore wind industry.
A sledgehammer and a vision.
There are few companies that can claim to have started from words as fitting and impactful as these. Yet in 1989, this was the catalyst for experienced civil construction professional Aidan Carolan to establish Melcar Group (Melcar). Today, the company operates as North America's most trusted trenchless contractor, with Carolan leading from the front (often literally on-site) as Chairman and Founder.
Melcar is a leading energy and infrastructure contractor based in Texas. With a focus on safety and quality, the company has over three decades of vanguard experience as one of the most diversified construction contractors in the region. Melcar specializes in a variety of utility and infrastructure construction applications, including offshore wind farm development, directional crossings, tunneling, water, landfall and nearshore installations, telecommunications, engineering and design.
Driven by company-wide guiding principles, Melcar holds true to people-centric values and the key individuals who constitute its dedicated team of experts at the forefront of company operations – among them, Managing Director James McIntyre, who has been with Melcar for over eight years.
"Melcar is a team of diverse and highly skilled individuals who focus on developing infrastructure through economically and environmentally sustainable programs," he begins. "The company's story is one of labor and contest as much as it is transition and growth.
"Starting as a telecommunications installer, Melcar began trenchless installations in the early 1990s. By 1998, Melcar had evolved into a horizontal directional drilling (HDD) contractor. Building on its trenchless technology capabilities, Melcar established an auger bore division in 2014, forging a pathway to becoming a premier microtunneling contractor in the years to come."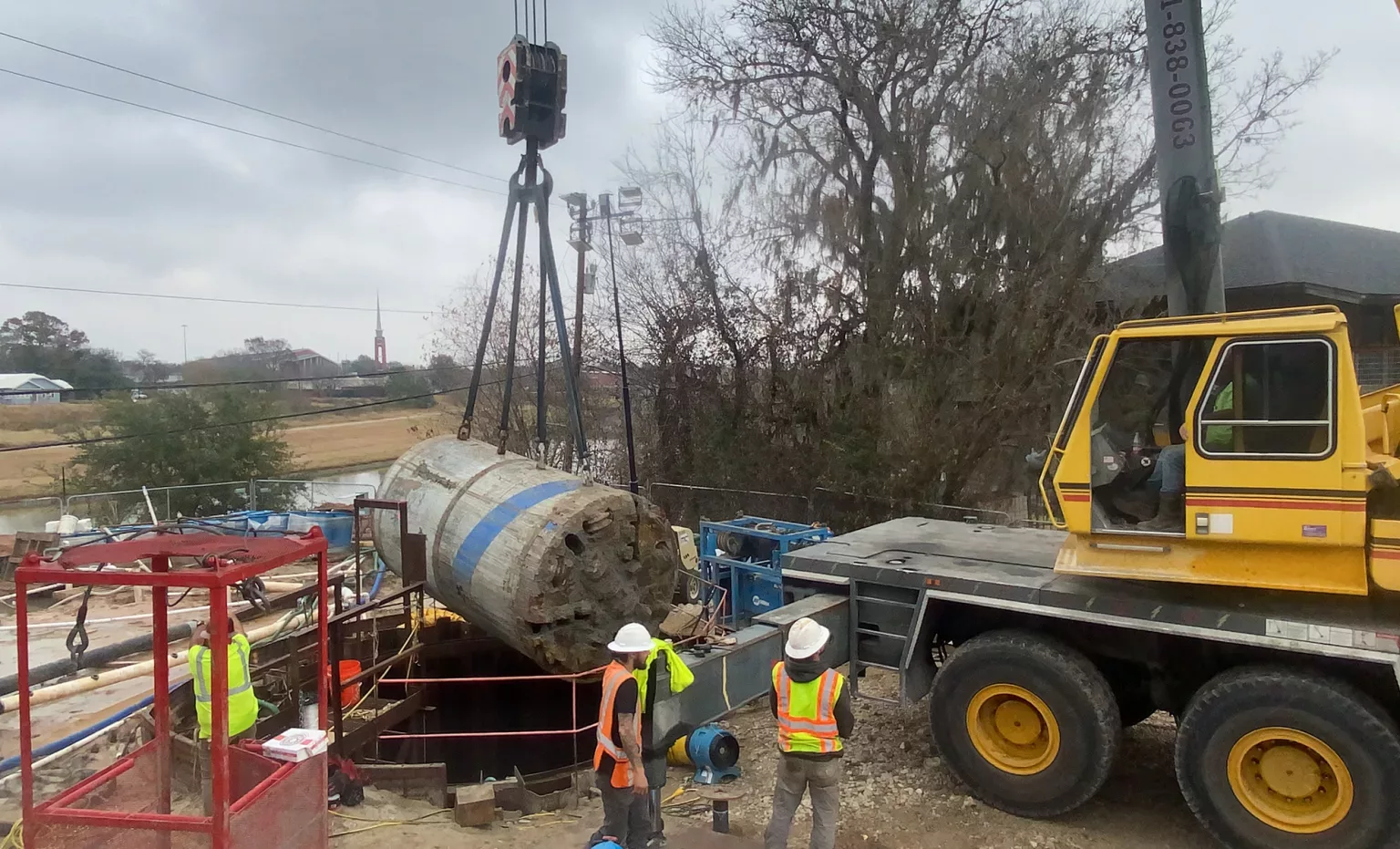 THE INDUSTRY ENVIRONMENT
Melcar focuses primarily on the North American market while providing services worldwide on a project-by-project basis and has narrowed its focus to serving its current clients, providing bespoke solutions in today's turbulent market.
"Our industry is more volatile than it ever has been in our leadership's tenure," McIntyre elaborates. "We have a clash of unknowns including more contract awards per quarter than the three preceding years, but companies are going out of business due to lack of work. There are record unemployment highs but a severe labor shortage across the industry, and unsustainable cost increases, yet still, owners systematically deny price escalations."
According to McIntyre, the past year has seen around five of Melcar's top competitors go out of business for a variety of reasons. In such a niche market, this would theoretically open up major amounts of work for the remaining operators, but for Melcar, this workload increase has not yet been felt on the contracting level.
Despite this, however, there is one key North American market that Melcar has clearly dominated – offshore wind, a fitting business area for the company that falls in line with its focus surrounding sustainability promotion and practices. Internally, Melcar has invested a variety of resources into finding innovative ways to mitigate company carbon emissions and help curb the world's environmental degradation. Melcar's Renewable Energy Strategy outlines the procedures and systems required, as well as the calculations necessary, in order to meet or exceed the requirements of the GHG Protocol Corporate Accounting and Reporting Standard specific to the execution of projects. It is Melcar's ambition to account for, report on, and implement change policies necessary to minimize the company's carbon emissions and maximize the positive effects that operations have on the environment.
With the environment at the forefront of Melcar's operations, offshore wind is a central segment of the market that the company continues to develop across the region.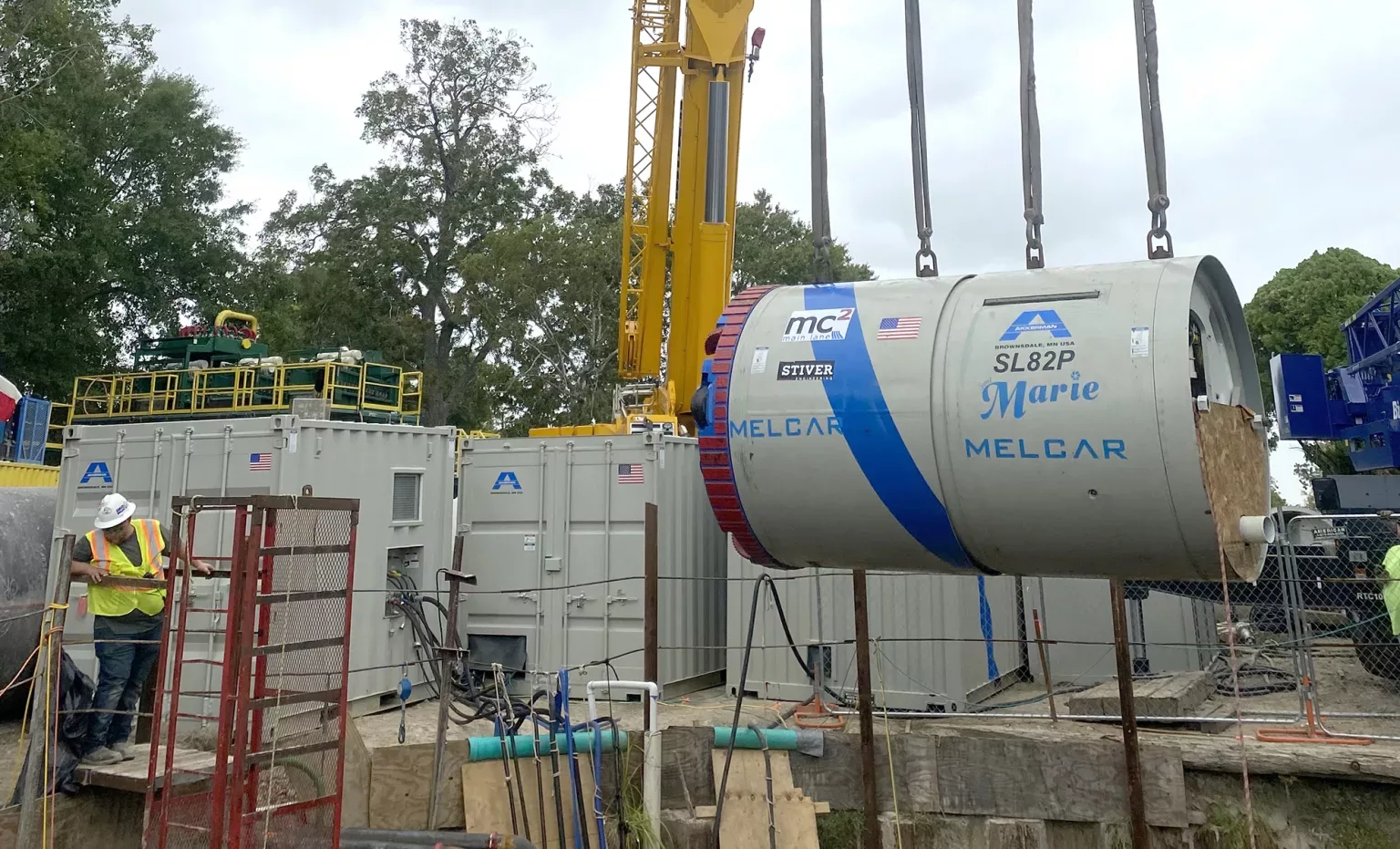 LEADING CHANGE
In 2020, Melcar was selected to be the prime contractor for the US' first offshore wind project, Coastal Virginia Offshore Winds, located in Virginia Beach, Virginia. Then, in 2021, Melcar was awarded the installation of HDD conduits for the first ever commercial-scale offshore wind project in North America, Vineyard Wind.
Melcar recently completed the landfalls for the Vineyard Wind One project in Massachusetts using horizontal directional drilling. The company was contracted to install dual 32-inch high-density polyethylene (HDPE) outfalls into the Northern Atlantic Ocean as the critical link between land and sea for the Vineyard Wind One offshore wind farm. Melcar was contracted less than a month before operations began, adding to the risk profile of the already technically challenging installation.
"Due to the magnitude and importance of this project for the future of the US offshore wind industry, Melcar was dedicated to ensuring project success by being the key link between onshore and offshore development," McIntyre tells us.
"Daily project management meetings were held between the contractors and employers to overcome project challenges including scheduling restrictions, inclement winter weather conditions, and extremely tight design tolerances for final HDD placement."
The project consisted of two primary placements, HDD 1 (east) and HDD 2 (west). Melcar's project teams worked through the 2021 holiday season and extended hours to meet weather windows for both the east and west pipe pull installations. The operational durations per phase were completed in half the allotted time per the employer's schedule.
On top of this, no safety incidents occurred during the completion of this project. Due to the high level of quality assurance and quality control present on all Melcar projects, all teams worked simulations and were in sync. The dual installations were completed with no adverse effects to the shoreline or marine environments.
"The success of the HDD landfalls on the Vineyard Wind One project established a standard for all offshore wind and landfall applications in the US, and sets a precedence of success for efficient, environmentally friendly and safe installation procedures," McIntyre tells us proudly.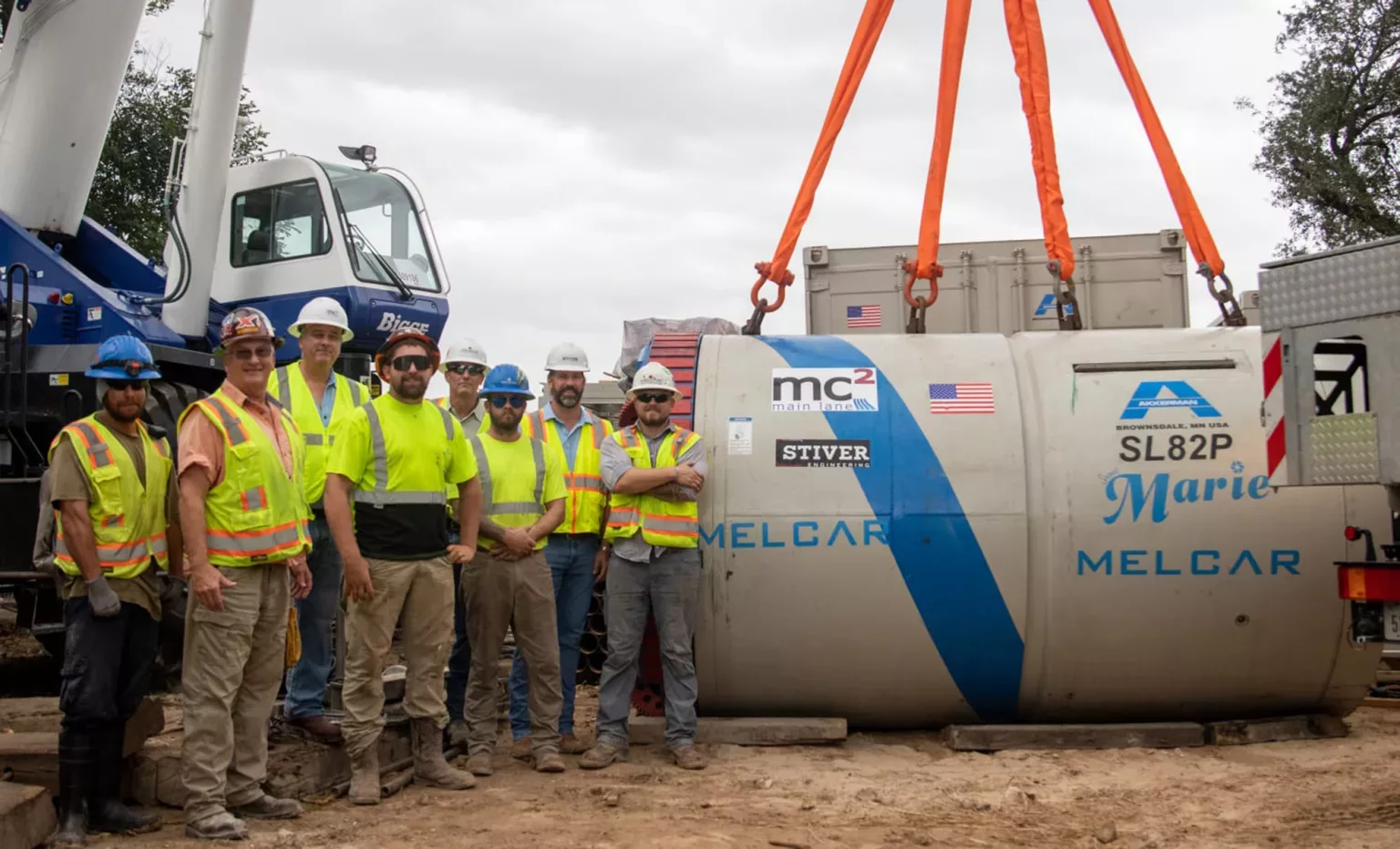 RAISING THE BAR
Safety has always been and continues to be a critical element of Melcar's business, and the company has identified two primary areas of concern regarding the industry – training and education, and redundant human operations – both of which need to be addressed in order to further the industry, develop its efficiency, and crucially, increase safety for operators and technicians.
"Melcar's development team is always seeking new ways to expand and diversify both inside and outside of the construction and development industries," McIntyre concludes. "Our specific goal is for Melcar to maintain a growth track of 33 percent per year or higher while focusing on sustainability and industry safety. Ambitious, yes, but also very doable under the appropriate leadership."