Bringing an age-old practice into the modern era, we speak to Scarlett Nolen, President of Truly Nolen of America, about the development of pest control across Florida and the US.
INTRODUCTION
"I come from a family of pest control operators. My father was a big name and pioneer in the industry, but growing up I never thought I would follow suit. After forging my own path for a while, I suddenly felt compelled to become involved and learn about my dad's business, never believing that I would end up running it!"
Scarlett Nolen, President of Truly Nolen of America, has worked for the company for over a decade in multiple positions prior to her current role. Her substantial and varied tenure with the business has allowed her to experience many aspects of Truly Nolen, from clerical work to customer service, technical sales, and CSR (corporate social responsibility), and gain a rounded understanding of her family's business that was established all the way back in 1938.
Truly Wheatfield Nolen started his pest control business Economy Exterminators in Miami Beach in 1938, during the Great Depression. Everyone in the family, including Truly David Nolen, played his or her part to help the company service customers and be successful.
Truly David Nolen pursued his vision for better pest control that customers would be proud to have. After earning his entomology degree, he moved to Arizona in 1955, where he started his own "Truly Nolen" pest and termite control company. He grew the company across southern California and the southwest states. In 1966, he created "Truly Nolen of America, Inc." by combining his and his father's company together.
Today, the family-owned company operates with more than 80 years of experience in providing the best pest control to customers across the US. It focuses on providing the highest quality training to its pest control professionals, which in turn means Truly Nolen provides its customers with some of the best pest control services available.
PEST CONTROL EXPERTS
Based in Arizona, Truly Nolen offers over 100 different types of pest control services ranging from rodents and termites to ants, scorpions and wasps, and additional services including lawn care, insulation and air filtration to keep homes safe and healthy.
The company's resident bug experts provide customers with an in-depth, professional and comprehensive service utilizing research and the latest treatment methods, thoroughly understanding each and every unique pest situation to determine the most effective methods to make use of.
"My dad wanted to differentiate the company from the standard commercial pest control services found in the industry, and so he aspired to provide a high-quality residential service that was no longer seen as a 'dirty business', and instead regarded with professionalism and good housekeeping," Scarlett continues. "Today, we are known widely for our variety of services, especially expert rodent (such as roof rat) and termite services.
"It's very important to us to provide this high-quality experience for our customers as well as a service that is environmentally conscious – this has been our company mission from day one."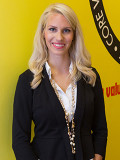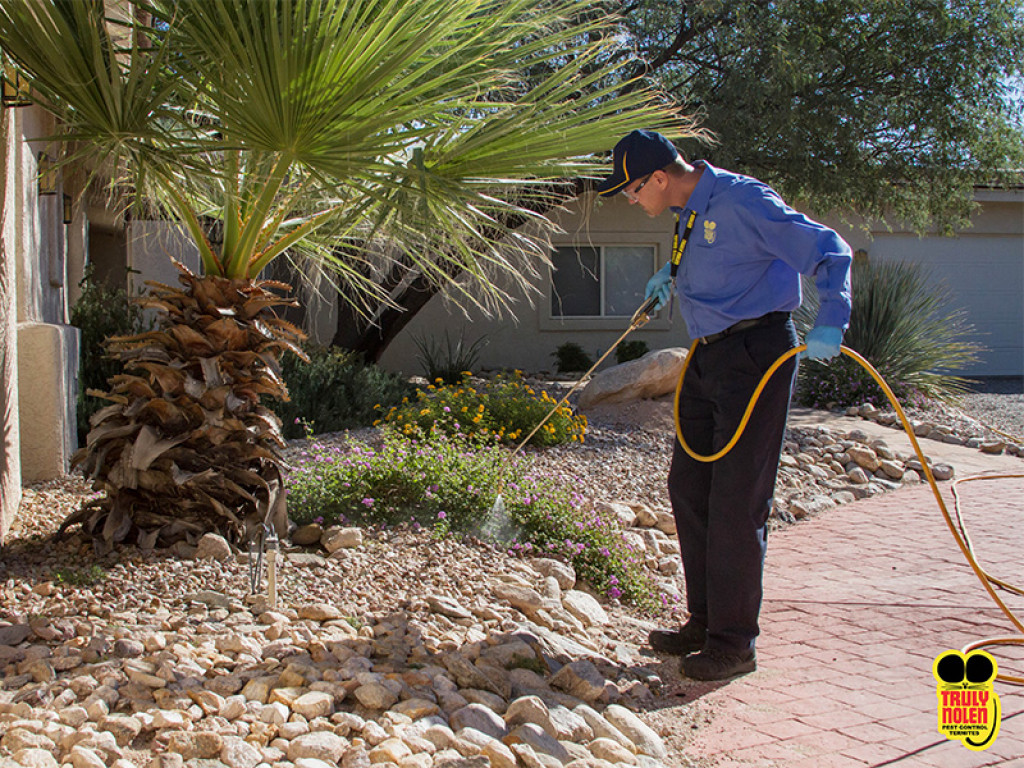 INDUSTRY RECOGNITION
The US is home to a huge residential market when it comes to home-based pest control services. In Florida, amid services such as pool cleaning and lawn care, pest control is deemed a necessity and a standard for houses across the state.
"The pest control space is really interesting at the moment," Scarlett tells us. "Alongside those additional home services, pest control is in constant demand, and is gaining a lot of attention from investors.
"This is because it is a lucrative and financially predictable business, as proven by the 2008 financial crash and more recently the COVID-19 pandemic, during which pest control services remained in demand. This industry holds strong regardless of what is happening around the world. In the past, people didn't think of the connection between pest control and public health, but it is obvious when you think about their effect on human health. Historically, you only need to look at the impact of rats causing the Black Plague!"
For Scarlett, pest control is an extension of the healthcare sector through which people look after the health of their homes and consequently themselves.
"People have begun to see the sector as necessary, and confidence in the industry has grown as a reflection of this growing investor interest and increasing acquisitions taking place," she says.
NEW AGE DEVELOPMENT FOR TRULY NOLEN
For Truly Nolen, the adoption of the newest technologies and an open innovative mindset is key to moving forward in the industry.
"Pest control has always been behind when it comes to embracing new technology," Scarlett elaborates. "There will likely be a real division between companies in this regard, with many operating in the 'old school' way with paper records and primitive technology, and a handful of pest control companies that are currently really embracing and adopting technology.
"The latter will be the ones that will differentiate themselves in the industry, both internally as a business and when engaging with their customers, especially with the vast and widespread access to phones and online next-day services."
The recent and explosive transition to digital services has created a sense of urgency for many businesses and forced through a technology focus, transforming the way that pest control companies see the future of their services.
"As a millennial leader, and somebody who is shifting Truly Nolen into the modern era, it was important for me to make sure that we went paperless," Scarlett tells us. "For the last two years we have invested a lot of time into going paperless and grow as an environmentally conscious company, while also being mindful of our internal processes. It was a massive undertaking.
"By 2025, 75 percent of the global workforce will be made up of millennials, so moving forward in both a technological and environmental sense is extremely important for us, alongside our continued service excellence."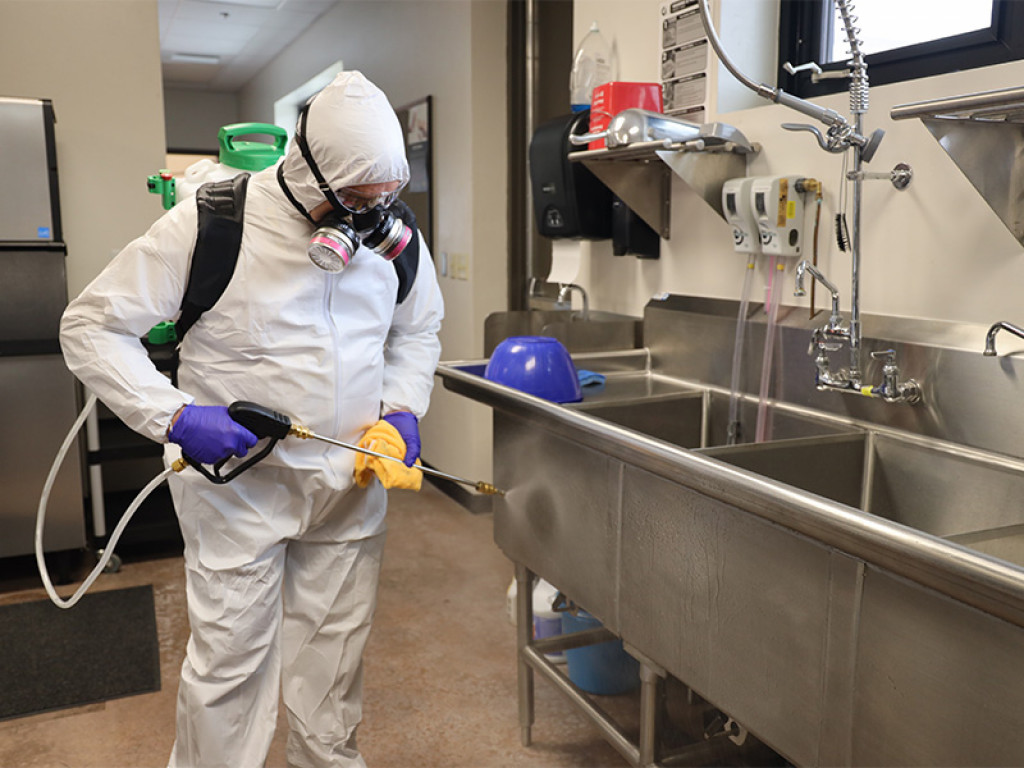 EMPLOYEE AGENCY
Providing this quality and building a reputation through service is critical for Truly Nolen.
"We pride ourselves on our service, and what is really important is making sure that there is a constant feedback loop between company and customer," Scarlett says. "This has become critical for us, not only for reviews, but because it helps us track exactly what we are doing right, and keeps us engaged with our customer base regularly to deliver exactly what they need.
"Equally, an internal company feedback loop is just as important. Truly Nolen really cares about its staff, and we make sure to listen to the feedback that we receive from our frontline employees."
As Truly Nolen moves forward with people at its core, the company recognizes that a rearrangement of its corporate structure will better suit the future goals of the business, while allowing its employees to gain more agency throughout the business.
"My father came from an era when central and singular control in a company was the norm and the traditional way of doing business. He always saw the advantage of having a top-down management structure where one or a few people make the decisions, which creates less bureaucracy, so that you can move at a faster pace," Scarlett explains. "I wanted to make the shift from being a traditional top-down organization to becoming a bottom-up company.
"It is a difficult thing to achieve when you are running a business with an established long-term history, especially when propositioning the advantages of bottom-up management. But when it comes to ideas, a top-down management structure is often separated from workers in the field. In this way, ideas can often be created and implemented in a vacuum and translate differently or ineffectively when it comes to work on site. So, for us, it became critical that we changed the equation and focused on what our experts in the field said, because after all, they are the ones interacting with our customers. That's all that really matters; making sure that our field members are successful and providing our customers the services they need."
This organizational restructure has been a long-term goal for Truly Nolen represented by a five-year plan that the company is two years into.
"We still have some way to go, but shifting the company culture to remind people that their opinions and perspectives matter remains an all-important part of Truly Nolen," Scarlett adds.
SMART ACQUISITIONS
Truly Nolen expanded significantly beneath Truly David Nolen's leadership during the 1980s, seeing multiple acquisitions spur forward growth momentum temporarily. Today, Scarlett aims to bring back that momentum.
"I see acquisitions as part of our strategy moving ahead," she affirms. "This is not about buying companies for the sake of it, but rather to gain a great opportunity for insight into alternative and specific markets. For me, it is about acquiring knowledge and experience, not necessarily just revenue.
"We have acquired some commercial companies and invested in that space, and with our services being divided between residential and commercial (75 percent and 25 percent respectively), I see a huge opportunity for us to expand in the commercial realm. For example, we acquired a company called Mr. Pack Rat, a brilliant local business that we had a great prior relationship and long history with. Mr. Pack Rat has been one of our successes as a company, and I look forward to seeing more of these kinds of acquisitions as we move ahead. However, this is not just about choosing a smart company to work with or acquire, but also the cultural fit that Truly Nolen shares with such businesses."
On top of its management restructure and company growth, Truly Nolen is geared towards a very people-centric future.
"Our aim is to ensure that everyone working here has a clear career path, not just a job," Scarlett tells us. "We want to understand our employees' ambitions, goals and passions, and match them with where they want to see themselves.
"We aim to foster and facilitate environments that match the aspirations of our workforce, and in this way, we will give our staff more than just a job; it will be a relationship through which they can achieve what they set out to. Our employees are the future of Truly Nolen."