A lot has changed for Truly Nolen since the COVID-19 pandemic. We speak to President of the company Scarlett Nolen, about building business growth and answering the eternal demand for pest control across the Sun Belt and beyond.
TRULY THE FUTURE
Truly Nolen is an iconic brand with a tremendous history.
The company's first iteration was established in 1938 by Truly Wheatfield Nolen, a serial entrepreneur with multiple home service businesses. Following the Great Depression, it was his pest control business that showed a consistent level of success. Regardless of the economic state of the world, the fear of bugs and rodents remained a constant, and one that he answered.
"The option of choosing pest control over other services is apparent, and our innate dislike of pests is one of the many reasons," introduces Scarlett Nolen, President of Truly Nolen. "My grandfather joined this industry that really has navigated its way through so many ups, downs and economic unknowns in the world, which is very applicable today in light of the COVID-19 pandemic."
Scarlett's father, Truly David Nolen, worked for the company for a brief time as he oversaw the business. This ultimately took him west to Arizona after he was inspired by a National Geographic article relating to termites, establishing Truly Nolen Pest Control Termites in 1955.
"I joined the business 10 years ago intending to learn about the company and gain some experience in the industry, I didn't aim or expect to eventually become President. I did so at a unique time with the arrival of COVID-19, and we are still getting our sea legs back after the pandemic," Scarlett tells us.
Truly Nolen is a full-suite pest control service covering everything from sidewalks to the rooves of residential and commercial properties, and is best known throughout the US for its vivid yellow mouse car, a staple of its brand.
"The bread and butter of our services are in the areas of termites and rodents, but also pest control. Other services include bird control, lawn services and insulation," Scarlett notes.
Truly Nolen is broken up into a range of business categories. The company has a host of corporate offices across America's Sun Belt, the states stretching from southeast through to southwest (California to Florida) and also has domestic franchisees, relating to its business up the east coast of the US into Canada.
"Truly Nolen International is a sister company that deals with global franchises, but this is primarily based around South America, with a presence in Europe (France, Spain, Portugal, and Kosovo) – the mouse car stretches far!" Scarlett tells us proudly.
"Our culture is such a part of our identity – it always has been. A great deal of this happens when you interact face-to-face with people. Our face-to-face interactions were greatly missed, even altering our company culture to a degree, like it seemed to for so many others. So, as we are regaining our balance after COVID-19 there were some fundamental things to shore up, and it became very apparent to us in 2022 that this needed to be our focus for 2023."
According to Scarlett, from an industry perspective there have been some of the largest acquisitions it has seen in 2022, and they continue to occur. Although Truly Nolen has until this point observed as a spectator, she anticipates that such acquisitions will have a rippling effect throughout the industry.
"I don't think we have yet realized the impact of those acquisitions. They are unwritten and yet to be determined, but when you have the largest conglomerates buying up really big companies it causes a great deal of disruption," she explains. "This disruption can, for example, cause turnover at a high level at those companies, and sometimes even from a customer's perspective, there is a bit of a shakeup. I believe that the impact of these large acquisitions has not been seen yet, but is to come."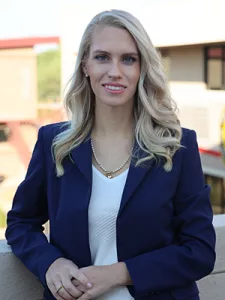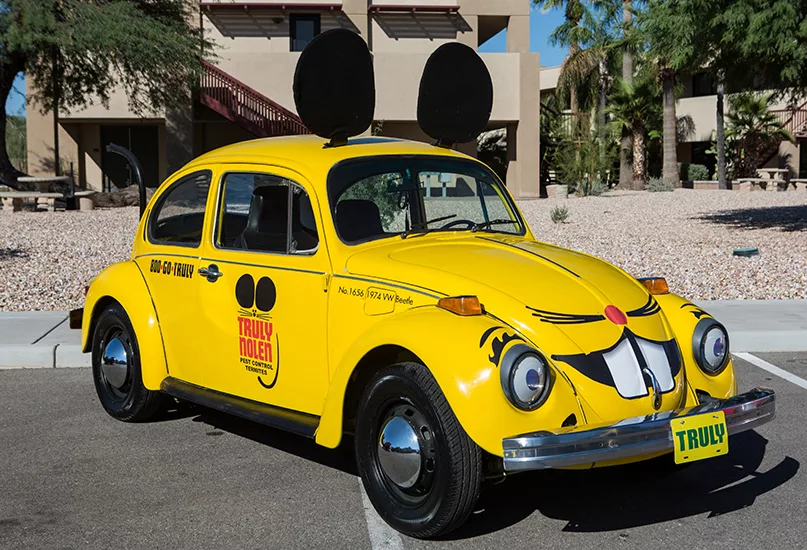 INVESTING IN THE PEOPLE
Truly Nolen is in an exceptional position as a key player in the pest control space, a market that is consistent and one that is a necessity for Americans at home and work. Despite this, Scarlett acknowledges that any industry can hit a period of turmoil, no matter which area the business operates in, and in the face of this, it becomes critical to invest in preparing for such an occurance.
"No company is recession-proof; no industry is void of being impacted by global events, not even the funeral business, as shown by COVID-19. Things can always change and recognizing that fact is one of the most important aspects of being a leader," Nolen explains.
"So, I challenged everybody at the company to really think about how Truly Nolen is not going to become extinct and open up our minds to moving forward. How do we continue to reinvest and evolve into the future? We came to the conclusion that nothing in our business is sacred, save our mouse car."
It was in light of this that Truly Nolen looked to restructuring the company, a long but necessary process that saw the business shift to a hub and spoke model, and additionally move from a top-down to a bottom-up company.
"This model is more reflective of millennial values and the next generation value system of bottom-up, yet it also forces you to engage with the front line which we have always done as a company," Scarlett Nolen continues.
"The engagement has always provided us with feedback to a certain extent, and this customer service on the front line is still at the fore of our aims."
This has proved to be a significant shift for the company, and one which is coming to fruition. Within this development, Truly Nolen ensures that its employees are recognized for their hard work, dedication and overall efforts. As a company transitioning to become bottom-up, there comes the notion that Truly Nolen will begin acting on feedback from all of its employees, gaining an insight into how to better operations, workload and management.
For Scarlett, this is an important part of recognizing employee value; by acting on somebody's opinion and advice, the company will become an increasingly inclusive environment that embodies a collective business consciousness as well as grow the individual's want and sense of business success.
Ultimately, the switch in company structure is a delicate process that requires acknowledgment of the past and adaptation for the future.
"It is an interesting development regardless of if you are in pest control," Scarlett Nolen notes. "How do you shift the philosophy of your company that has been around for 85 years, that you are currently celebrating, yet also prepare it for the next 85? It is important to acknowledge the past and prepare for the future."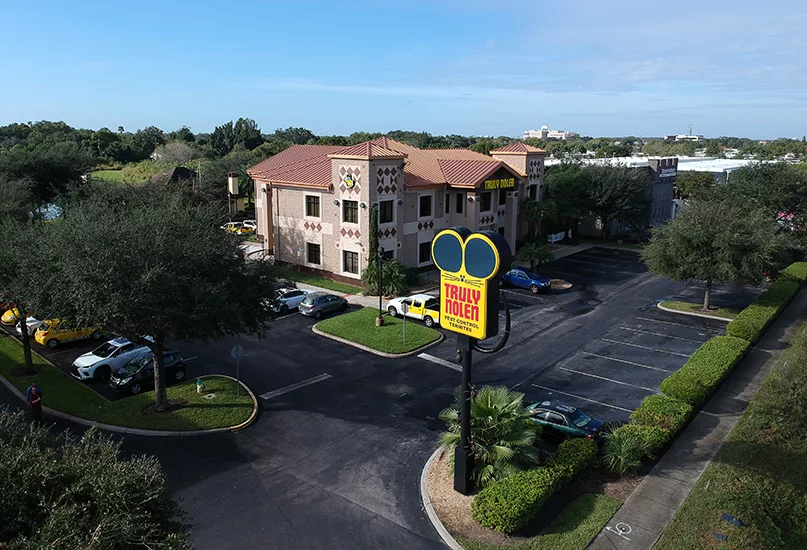 ORGANIC AND ACTIVE GROWTH
Though Truly Nolen has watched events unfold in the industry, it has yet to become fully involved in the acquisition side of the business.
"We had not been in the acquisitions game for around 20 years, but for the last couple of years we got back into it," Scarlett explains. "We promoted one of our employees, Lance Washington, to the executive team to head up this part of the business. Since then, there has been a heightened level of focus in this space that has been integral to our growth strategy."
According to Scarlett, Truly Nolen still remains an organic growth company, yet this supplementary acquisition side of the business has certainly complemented the company and its promising future. Looking ahead, Truly Nolen anticipates making many larger investments in the industry to grow and consolidate its hold on the pest control market in the US and beyond.
When it comes to organic growth, however, there is more excitement on the horizon. Largely seen as a residential company, handling pest control in built up and domestic areas, Truly Nolen is looking towards the further expansion of its commercial division in the US.
"We have made some investments in our staff and also relating to technology, through which we can become more of a formidable player in the commercial business area," Scarlett reveals. "This is a huge opportunity for us, and I am determined to make an impact. Globally speaking, this will also help engage our employees further and increase career potential for everybody involved."
Following Truly Nolen's growth trajectory, it is not difficult to see that the industry holds a lot of promise for those looking for a lifelong career in a specialized field.
"This is something that we really place at front and center; pest control is not just a job, it's a career opportunity," Scarlett assures us. "Historically speaking, you would be a salesman, manager or technician, but today it is a much more dynamic industry, and there is a lot of excitement to come in the future."