911 Restoration is a growing network of franchisees delivering emergency services to homes and businesses while fostering an inspired company culture. We find out more with CEO Miri Offir.
A COMPANY IN THE "FRESH START" BUSINESS
"Our goal at 911 Restoration is to provide our customers with the fresh start they deserve – we know that when someone reaches out to us, they're often in crisis. The help we provide starts when we shift our attention from our own challenges to understanding theirs; that's when you can see they're just trying to make it through the day. It turns out that properly restoring a home or business also requires kindness, patience, sensitivity, and empathy."
A wide range of nationwide, 24/7 emergency response services are provided by 911 Restoration, including water damage restoration, mold removal, fire and smoke damage repair, sewage clean-up, disaster restoration, sanitation services, board-up services, and more.
So, it begs the question: Why is 911 Restoration also called the "Fresh Start Company"?
"During the years I led marketing at 911 Restoration, I came to recognize the power of Founder Idan Shpizear's vision of providing a customer experience that goes beyond doing quality work," continues CEO, Miri Offir.
"Our company is built upon the recognition that we enter people's lives to help them recover from what is often a traumatic experience. Helping people recover and get a "fresh start" is our special privilege and purpose, and our brand's difference."
Currently, the company has around 1,500 employees working across the US and Canada, including Offir, who originally joined in 2003 as co-Founder of Milestone SEO, the marketing division of 911 Restoration.
"Working closely with franchisees for many years has provided me with insight into our brand's core growth strategy of providing a stellar customer experience. That insight has enabled me to support franchisees in a meaningful way that helps make operating a 24/7 service a gratifying experience for them," Offir reflects.
"I continued to work closely with our franchisees and multiple departments when I was promoted to COO in 2020, overseeing our short- and long-term goals. Taking on an operations role felt like the natural next step."
Now, as the CEO of 911 Restoration, Offir is grateful to have had the chance to work in different capacities to fully understand the needs of team members and franchisees.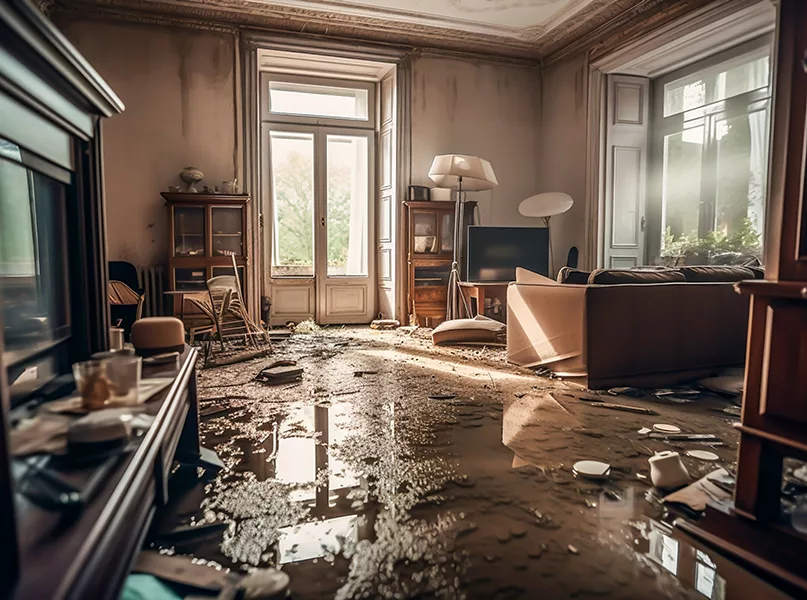 FRANCHISEE GROWTH
The franchisees that Offir has worked intimately with over the years in her various roles at the company inspires her to understand their operational challenges and provide practical help to grow.
"To help franchisees, we have built a world-class support team and infrastructure, including a national call center, a technical trainer, a sales trainer, a hiring assistant, a billing/estimating advisor, and in-house marketing services.
"For us, it's all about the individual franchisees and their goals, dreams, and personal growth," she emphasizes.
As a nationally trusted brand and one of the fastest-growing franchises in the country, 911 Restoration now has 130 branches across North America, covering more than 260 territories.
With disaster restoration customers in high demand, the company is always looking to grow with those that want more than just a business opportunity, but share a passion for helping people, and will take pride in providing the company's unique take on quality customer service.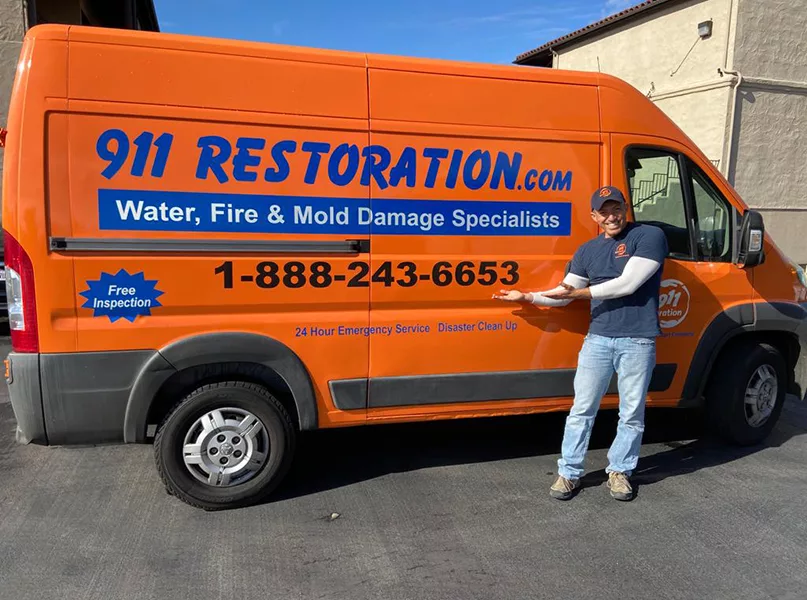 "This line of work is not particularly easy, but it is very rewarding. In support of our franchisees' passion for their work, they get ongoing support from our home office team and our "fresh start" culture. It's a formula that helps us deliver a level of service we're truly proud of."
For Offir, 911 Restoration's unique mindset in how it approaches business is one of the main reasons why the company has experienced so much growth and success through its franchises.
Indeed, many franchisees view the 911 Restoration network of branches and the home office team as a family that treats colleagues and customers as they would treat a close friend or relative.
"We refer to 911 Restoration as the "Fresh Start Family", and I think that resonates with our franchisees. Aligning company values with that of our employees and franchisees is fundamental to success.
"Many people go into franchising to get away from corporate America and the attitude of corporate businesses, and that is something we support in our culture," she notes.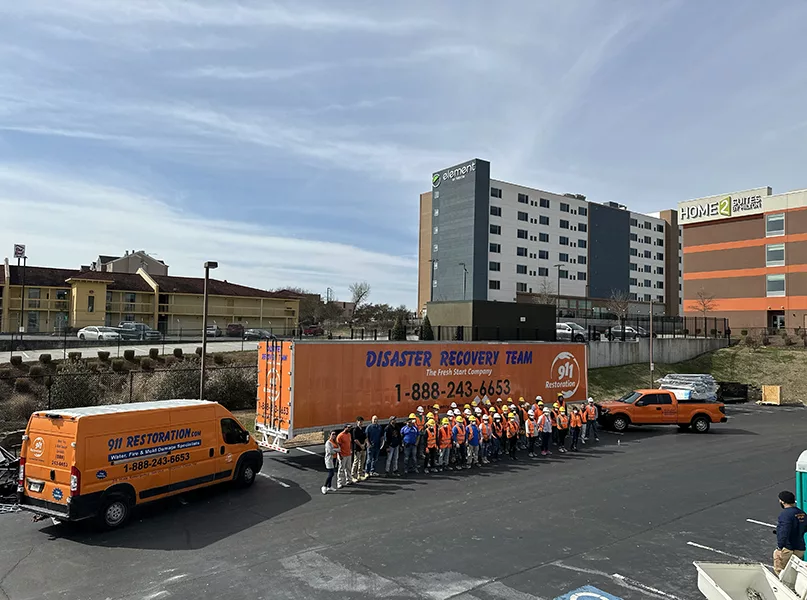 EFFECTIVE COMMUNICATION
911 Restoration has evidently built a very special culture that is all about people, embracing both customers' and franchisees' needs with an open-door policy that encourages everyone to voice their opinions.
This enables the company to offer support and provide the necessary tools that franchisees need to be successful.
"Our culture is focused on quality communication as a core success strategy. Great communication ensures our customers feel involved and well-informed every step of the way," Offir tells us.
Communication has become a valuable facet of how the company works. From the very first phone call to the initial assessment, 911 Restoration makes sure it communicates effectively to restore its customers' peace of mind early in the process.
"Effective communication is fundamental to healthy, trusting relationships, and it's how our clients feel well taken care of and know they're receiving the best possible service."
To further encourage transparency and effective communication with customers, the company is currently working on the next generation of its proprietary software, Gazingle®, that franchisees use as their customer relationship management (CRM) as well as for operations and project planning. The platform provides customers and insurance adjusters 24/7 access to the project's status and details.
Overbilling is a huge issue in the home service industry, and 911 Restoration prioritizes the trust insurance carriers and their policy holders place in the company.
"It's a matter of personal integrity. We are committed to being a trustworthy partner to insurance carriers. In fact, we are about to launch a unique, new program to benefit enrolled carriers with a practical system of checks and balances to ensure the accuracy of estimates and invoices, in addition to quality of work," Offir informs us.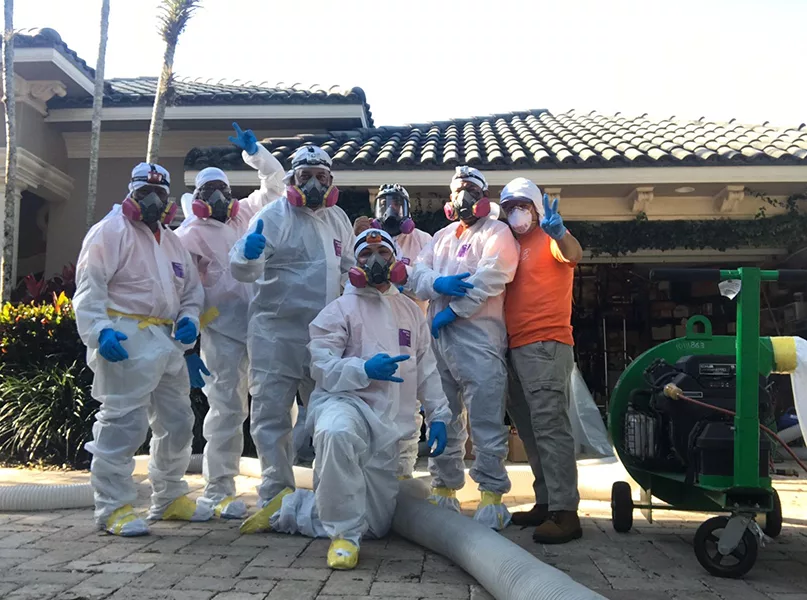 STRATEGIC PARTNERSHIPS
Strategic partners and vendors are likewise deeply valued by 911 Restoration, whose franchise network relies on them to fulfill commercial and residential clients across the US and Canada. The company sees these relationships as essential and believes in a win-win mindset in working with them.
"We have strategic alliances with third party administrators (TPAs) that manage real estate for other companies and represent a pipeline of commercial restoration projects for our franchisees. We also have key vendor partners that provide critical equipment, supplies, and specialized services that help us quickly scale local operations to any level of customer need. Those relationships of mutual support are truly gratifying," shares Offir.
After more than 20 years, the restoration industry is still an exciting and rewarding space for the company, as its national network of partners grows while the brand also continues to add new markets.
"Of course, growth is an important goal, so we're always innovating ways to help franchisees improve the customer experience," Offir adds.
Having experienced plenty of growth in the past year, 911 Restoration anticipates an equally prosperous 2024 and is investing in the brand.
"We want to see our franchisees continue to succeed, and that all starts with a strong, well-differentiated brand.
"Our current national marketing campaign is boosting our brand awareness. The creative concept, targeting homeowners (B2C) and potential business-to-business (B2B) customers, is both fun and serious, and communicates our sincerity by first declaring "we don't want your business", then explaining, "because we wouldn't wish a flood or fire on anyone"," concludes Offir.