We speak to the executive team at Rosina Food Products, Inc., whose flair for Italian food is thriving in Buffalo, NY.
INTRODUCTION
There is nothing more Italian than pasta and meatballs enjoyed with friends and family.
For nearly 60 years, this has been the beating heart of Rosina Food Products, Inc. (Rosina or RFP), a family-owned company based in upstate New York that is honoring this Italian tradition.
"As with many family businesses, you are drawn in by the natural family connection that develops within that business," opens the CEO and President of Rosina, Russell Corigliano, whose father James Corigliano founded the Company in 1963.
Russell joined RFP in the mid-1970s together with his brother, Frank Corigliano, shortly before a new, larger facility was purchased to allow the Company to expand into new markets and make its products available across the United States.
Following the purchase and renovation of a 90,000 square foot facility in West Seneca in late 2002, together with a select number of strategic acquisitions over the years, RFP's brands today can be found in supermarkets, wholesale clubs, commissaries, cafeterias and restaurants in North America, and Latin America.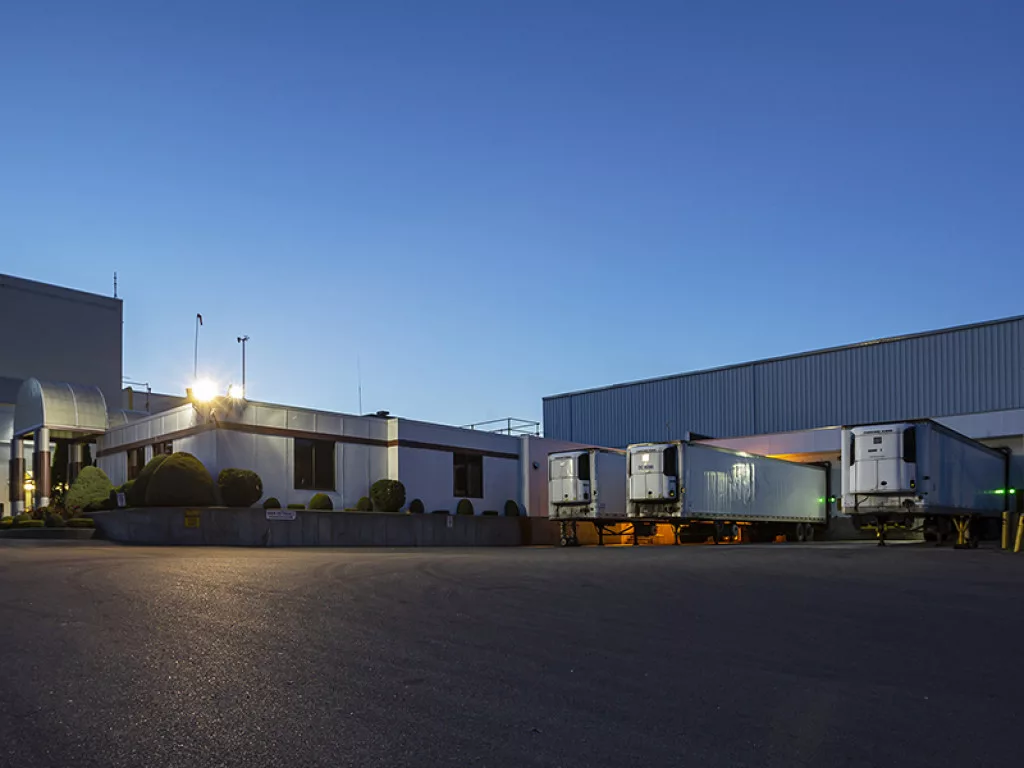 THE ROSINA DIFFERENCE
A flexible and innovative frozen speciality food products manufacturer that provides exceptional quality and service, RFP offers a comprehensive portfolio of frozen meatballs, pastas, pizza toppings and entrées to consumers, operators and even Fortune 500 brands looking for high quality ingredients for their product innovations.
Under the Rosina, Celentano, Italian Village and Mama Lucia brands, the Company's experienced R&D and culinary team is tasked with creating new and innovative products and recipes inspired by Italian cuisine. Striving to stay one step ahead of the latest trends, the department is led by Herb Stockschlaeder, Director – R&D and Strategic Channels, a certified research chef and himself a notable culinary expert with a deep understanding of food science as well as processing.
In 2018, RFP cut the ribbon on its new 10,000 square foot Customer Focus Center, featuring a state-of-the-art test kitchen and pilot lab to support the Company's product development efforts. The Center welcomes ingredients and foodservice partners to collaborate as well as experience the Company's culinary creations first-hand, whilst taking a hands-on approach to product development.
"We have grown into a diversified company that services multiple divisions, including Consumer Packaged Goods, Foodservice, Ingredients, and International," outlines John Zimmerman, Rosina's Senior Vice President of Business Development.
"We remain committed to having a diversified portfolio of products that satisfy consumers within these divisions and are focused on meeting and exceeding expectations within the industry.
"The food industry has been, and continues to be, an exciting space to be a part of, as significant changes and innovations continue to take place," he adds.
RFP's food science and culinary-trained R&D staff work with customers to create custom recipes and develop unique solutions to meet their specific needs.
With an understanding that quality and consistency are critical to success, RFP's choice of ingredients is what makes the Company different from the rest. From oven-baked meatballs made with premium meats to individually quick frozen (IQF) pasta made from high-quality flour and eggs, all products are frozen at peak freshness to ensure that they are farm-to-table fresh.
The secret ingredient, however, is what it calls the 'Rosina Difference'. Offering the all-important personal approach that is intrinsic to the Company's family culture, RFP is passionate about exceptional quality and service, and goes the extra mile to satisfy customers.
"Our team is truly amazing, and uniquely positioned to drive the Rosina Difference to the nth degree," lauds Russell Corigliano.
"Manners go a long way at RFP, and we have created an environment in which everyone pulls in the same direction, does the right things for the right reasons, feels part of the team, and works to support one another."
To go hand-in-hand with this philosophy, the Company envisages a team of customer engagement specialists, responsible for proactively delivering the Rosina Difference to internal and external customers daily.
It comes as RFP was recognized with an Independent Marketing Alliance (IMA) Supplier of the Year award in 2021, as well as numerous other prestigious industry and customer awards, for demonstrating the Rosina Difference by meeting and exceeding the needs of its customers.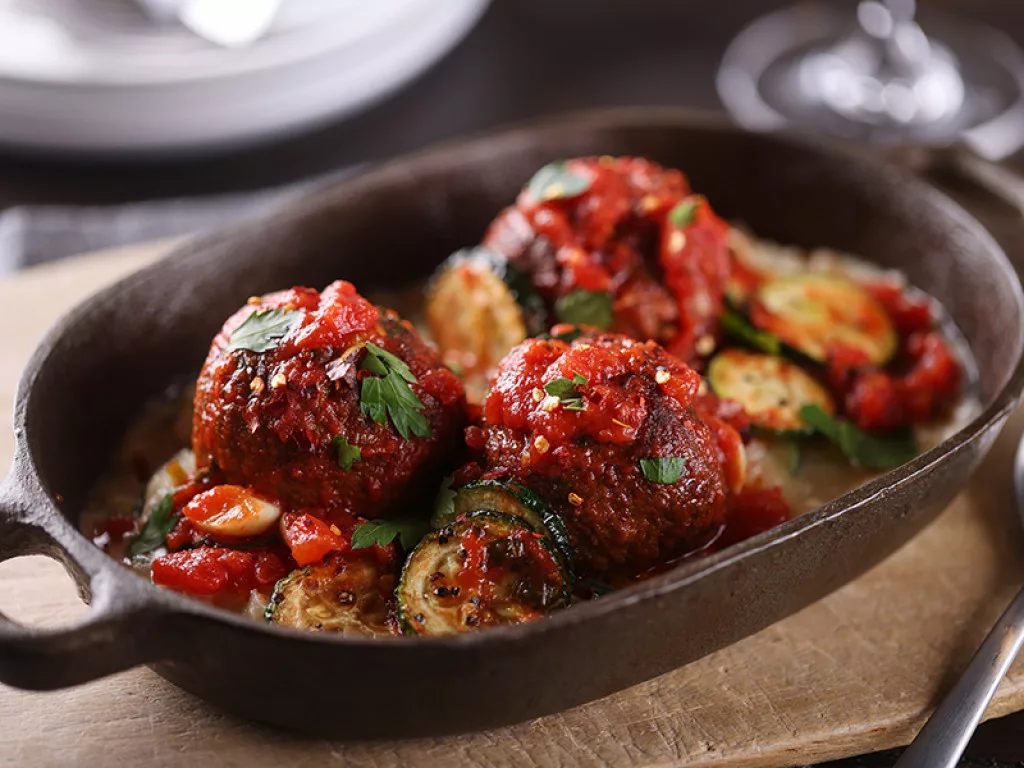 DIVERSIFICATION IS KEY
Product diversification has proven to be vital in RFP's ability to maintain and drive growth, even in the volatile climate of the COVID-19 pandemic.
Indeed, the US market, much like the rest of the world, has gone through major upheaval due to COVID-19 in terms of supply chain disruptions and changes to consumer shopping and dining habits.
"As the industry goes through rapid transformation, RFP finds itself in a sweet spot in terms of organizational size and approach," says Greg Setter, Rosina's Chief Operating Officer.
"We are large enough and sophisticated enough to service the largest customers in North America, yet nimble enough to quickly develop products based off data and insights steeped in a deep understanding of our food and beverage; that generally leads to a successful outcome."
In response to the pandemic, RFP moved decisively to launch new products, significantly increased its digital presence, opened new segments and strengthened its focus on supporting the supply chain.
Rosina also opened the doors of its brand new Rosina University in 2020. The university and its courses are designed to onboard its many new associates, develop and support leaders, train associates to have deep understanding of its products, and generally foster the Rosina Difference.
As well as integrating new systems and processes such as enterprise resource planning (ERP) and customer relationship management (CRM), the Company has invested in a new $73 million, 105,000 square foot state-of-the-art automated protein manufacturing facility, located adjacent to its pasta facility in West Seneca, NY.
"With our continued growth and the need for product innovation across all our divisions, we believe that our investment in this facility will set the course for even further expansion," an upbeat Setter affirms.
"Phases two and three of the protein facility are already in the works, and Rosina has also completed multiple stages of a pasta expansion with another phase to be executed in mid-2022, adding even more capabilities to the Company.
"Moving forwards in the post-pandemic era, we believe the demand for our products will continue to remain strong and that there will be a full resurgence in the food and beverage industry we participate in, with foodservice and entertainment most likely to lead the way."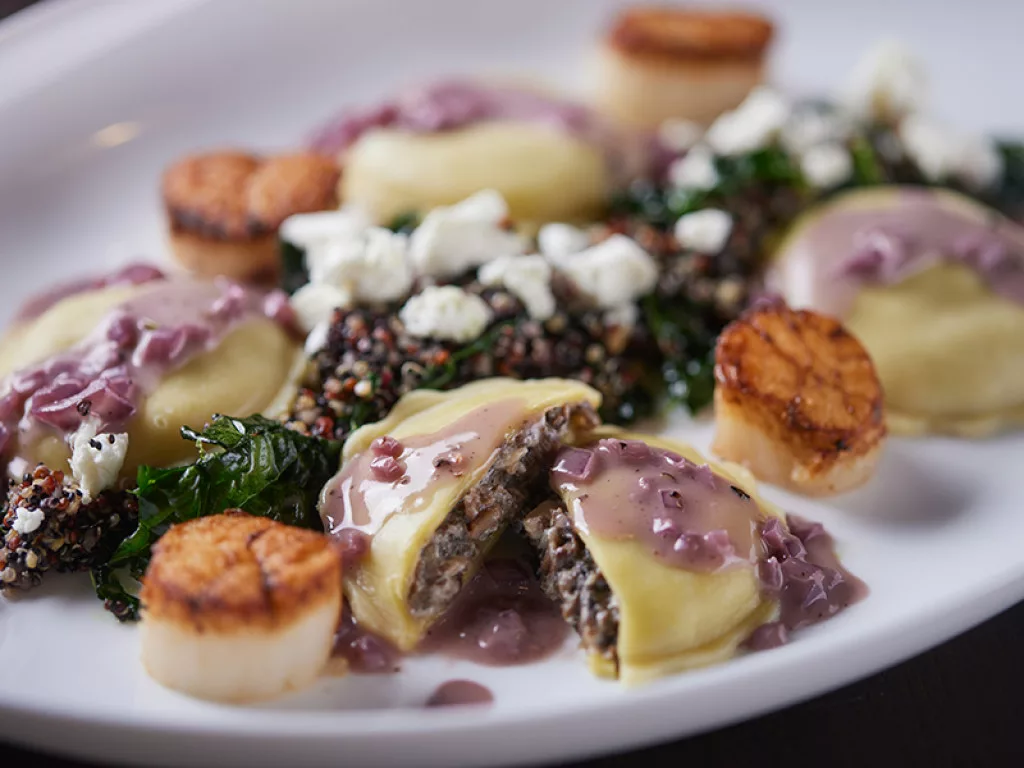 BRAND GROWTH
RFP has placed major emphasis on the growth of its branded business over the past three years and is making solid progress across all divisions.
Respectively, the Celentano and Italian Village brands represent the number one and number four brand of frozen filled pasta in the United States and across Latin America. RFP has recently launched five new frozen filled pastas under the Celentano brand, three of which are key line extensions and two that are based on a new toasted pasta platform that was designed to reach all divisions.
"Our line extensions include a Four-Cheese Ravioli developed by our chefs, who created a product that features a delicious blend of cheeses targeted at millennial and Gen-Z shoppers that are looking for more flavorsome, interesting filling combinations," shares Chris Tirone, Rosina's Vice-President of Marketing, International and Customer Engagement.
"This was followed by Spinach, Roasted Garlic and Cheese Ravioli, Four-Cheese LasagnaRolls, and most recently our Toasted Cheese and Beef Ravioli's, which takes us into the snacking food and beverage segment.
"These new items are currently being rolled out across North America and are expected to penetrate Latin American markets in late 2022 and into 2023."
Meanwhile, Rosina has emerged as the second-leading meatball brand in the US over the past four years. Rosina produces a wide variety of meatballs, including a traditional Italian Style meatball range, as well as classics like Swedish and Angus. Most recently Rosina has created a new range of breakfast-flavored meatballs such as Western Omelette and Bacon, Egg and Cheese also designed to cut across multiple channels and into such segments as C-Store and National Account Chains where easy prep is required.
To complement the Rosina brand, RFP has also seized the opportunity to acquire and drive another brand of meatballs in the market.
"Mama Lucia rolled out of Rosina's new manufacturing facility in late 2021 and currently has high penetration in the markets that RFP was looking for expansion in," says Frank Corigliano, Executive Vice-President and Co-Owner of Rosina. "Acquiring Mama Lucia was a natural next step for our continued growth in the meatball category and was born out of a great relationship between Rosina and Quaker Maid Meats, Inc." adds Frank Corigliano.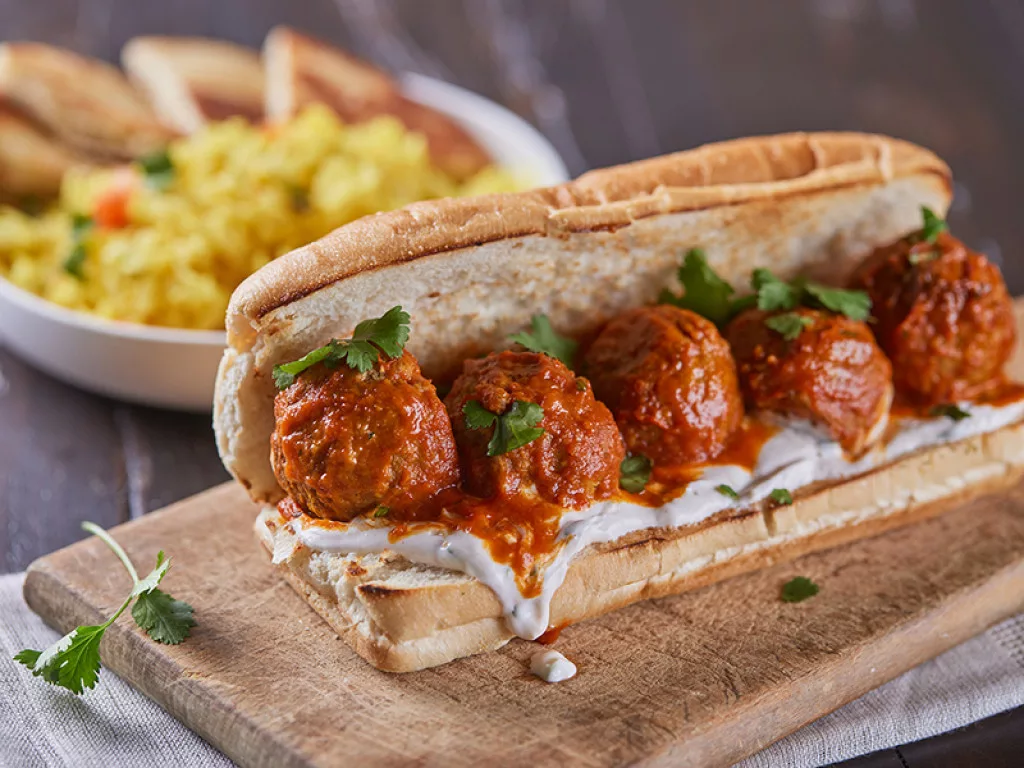 COMMUNITY FOCUS
Be it staff, customers, suppliers or business partners, all are of equal value to RFP, who long ago recognized the vital importance of each to the Company's success.
"We would not be able to thrive or survive without them, so we all get along well with each other and know exactly what to expect from one another," Russell Corigliano shares.
"What makes us most proud is that, as an organization, we have evolved into something that is very meaningful to everybody involved.
As such, RFP takes the time to celebrate its successes, grow from the challenges it has faced, and enjoy the relationships it has developed, with this community spirit also reflected by its support for local and national organizations.
"I believe that we qualify as an outstanding corporate citizen. Many of us devote our time to various not-for-profit groups, and we represent RFP as a welcoming organization that is good for the community and worthy of people's time."
Inspired by Italian neighborhood traditions for over 50 years, communities are at the core of RFP, to whom the Company say: "buon appetito!"