Jordan Atkins, Vice President at WTC Group, unpacks two decades of industry-leading logistics services, and the cutting-edge technology that makes the difference.
INTRODUCTION
"The past six months alone have been more challenging than anyone in the logistics industry could have imagined even a year ago."
The COVID-19 pandemic has tested the mettle of logistics companies across the globe. In the context of Canada and North America, the region has weathered an unprecedented imbalance of imports versus exports, with port yards full to breaking point, significant truck chassis shortages and escalating prices across the industry that in some cases have increased by almost 3,000 percent. Supply chain bottlenecks have resulted in export cargo being suppressed, as ocean carriers scramble to facilitate an import boon.
"The global shipping industry has been completely turned on its head."
But as Vice President of comprehensive logistics provider WTC Group (WTC), Jordan Atkins doesn't shy away from such challenges.
It is a philosophy that was fostered in him as a 14-year-old boy by his father — WTC founder, Brian Atkins — whilst helping out in the company's container terminals during summer holidays.
"He instilled such a strong work ethic in me. He used to relay the saying, 'if you wake up early, go to bed late, and work hard in between, then good things will happen to you.' That always resonated with me."
Indeed, it was the trials and tribulations of the logistics realm, and the rewards from overcoming such challenges, that saw Atkins return to his father's business after pursuing higher education.
"This industry is one where you go to work every day and there is always something new. It's never mundane or repetitive," he muses. "There's something to be said about overcoming the challenge – when something is put in front of you and you overcome it, it makes that prize at the end all the more validating."
This spirit of tenacity applies across the entire WTC group and has been truly tried and tested over the past two years, particularly since Atkins stepped into a management role almost a decade ago.
"We've seen that the nimble and agile companies are the ones that are going to survive and will ultimately thrive. If you stay in the mindset that you're going to keep doing things the way you always have, you're going to struggle to get through the next two years."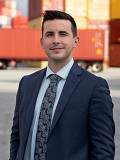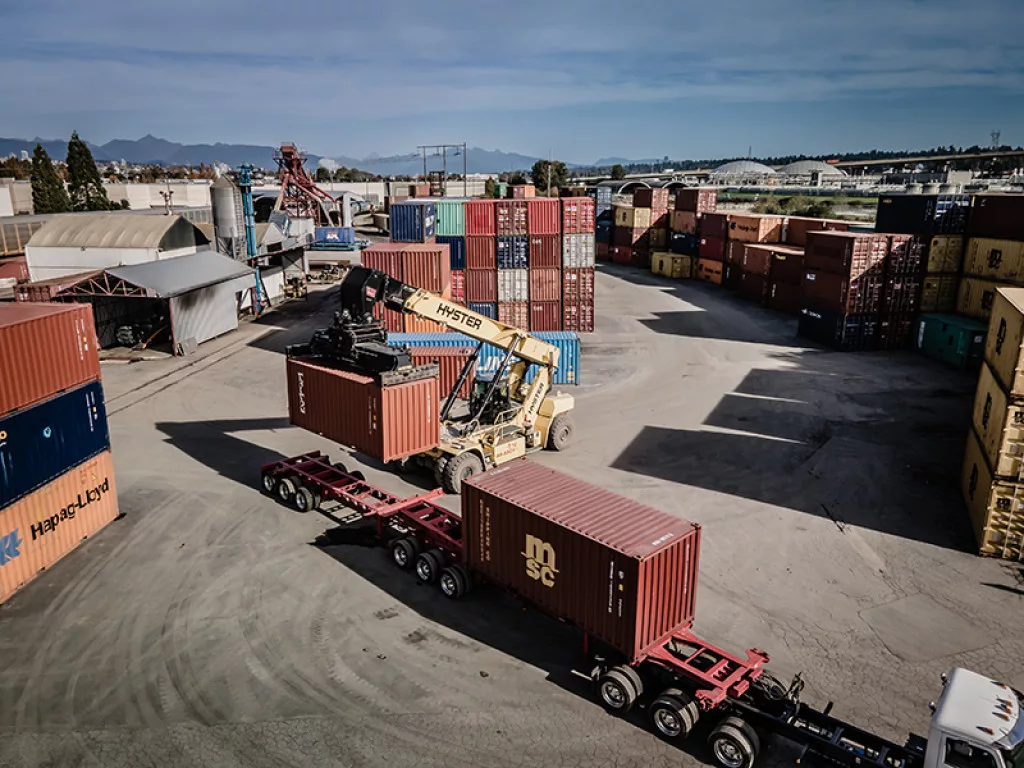 A LEGACY OF VERSATILITY
Since the company's inception in 2002, WTC has demonstrated an industry-leading multi-faceted approach that encapsulates true versatility. With two decades of operation under its belt, this longevity has only served to refine these capabilities.
Formerly known as Western Transloading Corporation, WTC continues to pursue rapid expansion in both size and scope. What began as a modest agri transloading company on a five-acre property has ballooned to represent a world class cargo and bulk commodity handling logistics provider with capabilities to ship via land or sea (FCL or LCL), subject to the customer's requirements from its Canadian base in British Columbia (BC).
Here, three state-of-the art facilities equipped with advanced proprietary technological systems form the bulk of WTC's operations. The company's warehousing and container depot has ample capacity to store goods both affordably and securely. Just last year, WTC opened a complementary 170,000 square foot cross-docking facility to expand its consolidation and deconsolidation capabilities for both inbound and outbound traffic.
Each year, the company handles over one million metric tons of bulk and packaged cargo, with the majority of that being imports for Canadian markets passing through WTC's terminals, container freight stations (CFS) and transloading facilities.
Whatever WTC lacks in its own abilities, it compensates for with strategic and robust partnerships, for instance by partnering with local carriers to deliver air freight, and with complementary agents enacting on WTC's behalf across all five continents for ultimate reach and reliability.
This wide-reaching network combines to make WTC the obvious answer for bulk loading and specialized packaging on the West Coast.
With a team of over 150 talented members supporting this diverse offering, the WTC team is arguably the company's greatest asset.
It is these people as the powerhouse of the company that Atkins has revered and admired since childhood, and a sentiment that remains just as pertinent today in a management position.
"I grew up idolizing many of the individuals on the operating side of the company — the ones physically loading the cargo and driving the container handling machines," he recalls fondly.
"Today, WTC has a great team. I think that the diverse nature of our employees and the skillsets that they each possess puts us in a great position for success in these turbulent times."
In spite of growth, Atkins preserves the close-knit ethos that has bound together the WTC team for twenty years.
"Although we've grown to a size where I would no longer consider us a family company, that mentality is still core to our values. Any one of the members of our team has an open-door policy with either Brian or myself.
"With that kind of communication and an organization that is generally flatter than some of the larger corporate entities in our industry, it allows us to react quickly to changes and be in touch with the struggles of the boots on the ground."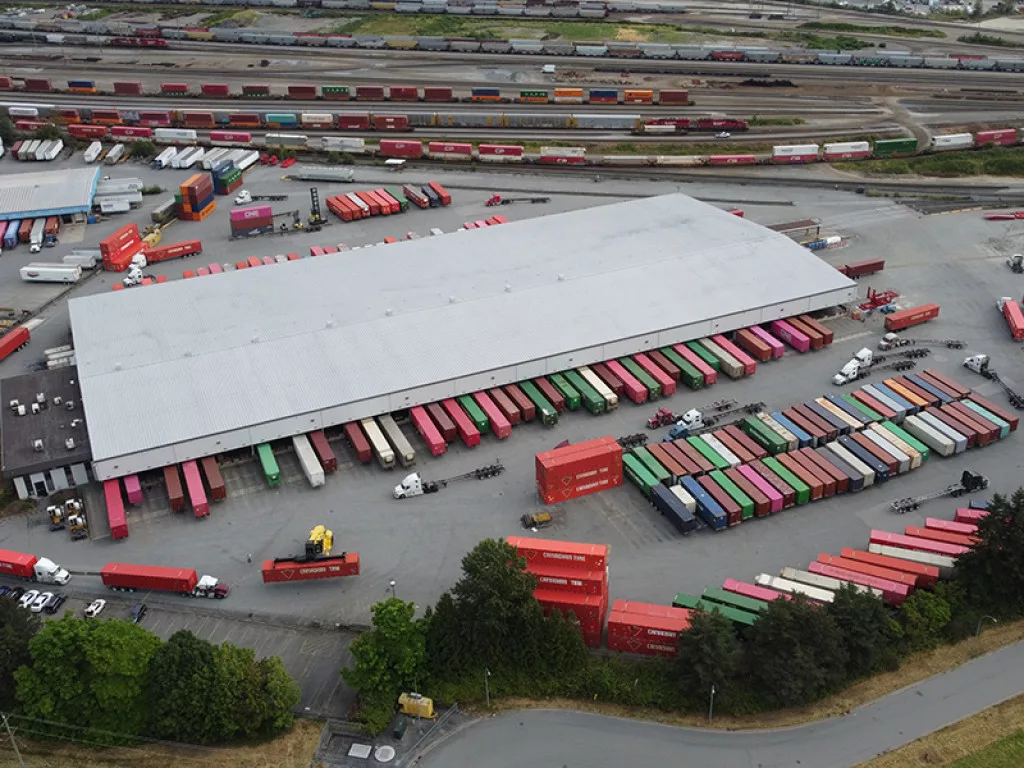 COMPETITIVE TECHNOLOGY
Of equal importance to the physical power behind its operations, WTC excels in the technological field — to the extent that this has come to define the company as one of its greatest differentiators.
The company's client-facing 'ShipSmpl' portal embodies WTC's overarching mantra of helping its customers to 'ship simpler'. Through this virtual platform, WTC can exchange track and trace information with partners, effectively saving its customers from having to communicate with each separate link in what can be a long and complex supply chain.
This enables full client transparency and visibility, offering oversight through live inbound cargo trucking across North America, real-time reports and container loading updates to name just a few examples.
This development is something that Atkins has personally championed since stepping into management.
"WTC has always used proprietary software, but certainly not to the extent that we do today," he says.
"I had a knack for software programming, so with some guidance, I started creating some custom software to help automate the communication between different members of the supply chain."
Today, WTC's software engineering division accounts for nearly 10 percent of its workforce.
Its cutting-edge services extend to GPS monitoring across all drivers and loading equipment throughout WTC facilities, sending critical electronic data interchanges (EDIs) from its container terminals, and XML communication with rail companies that automatically imports the live tracking information for every unit in their network tagged to WTC.
"Transloaders are in the unique position of interacting with every other member of the supply chain, connecting them all to one another. That allows WTC and specifically myself, a unique perspective in the industry.
"You learn from each of those links, and at the same time, you have to create a fluid communication connection between them," Atkins expands.
Reaping the benefits of advanced handling technologies, WTC leverages container logistics and custom software including AI-based applications for automatic container identification and RFID readers for rail equipment. Meanwhile, custom sensor networks enables real-time decision making at its terminals through automatic updates by WTC's proprietary technology.
WTC continues to sustain its growth through continual investments in both internal and client facing IT infrastructure.
"There's a variety of these different projects that we have built one by one and are coming together as a cohesive total solution. Now, technology has certainly become a key differentiator at WTC and allows us to provide that high level of service to our customers."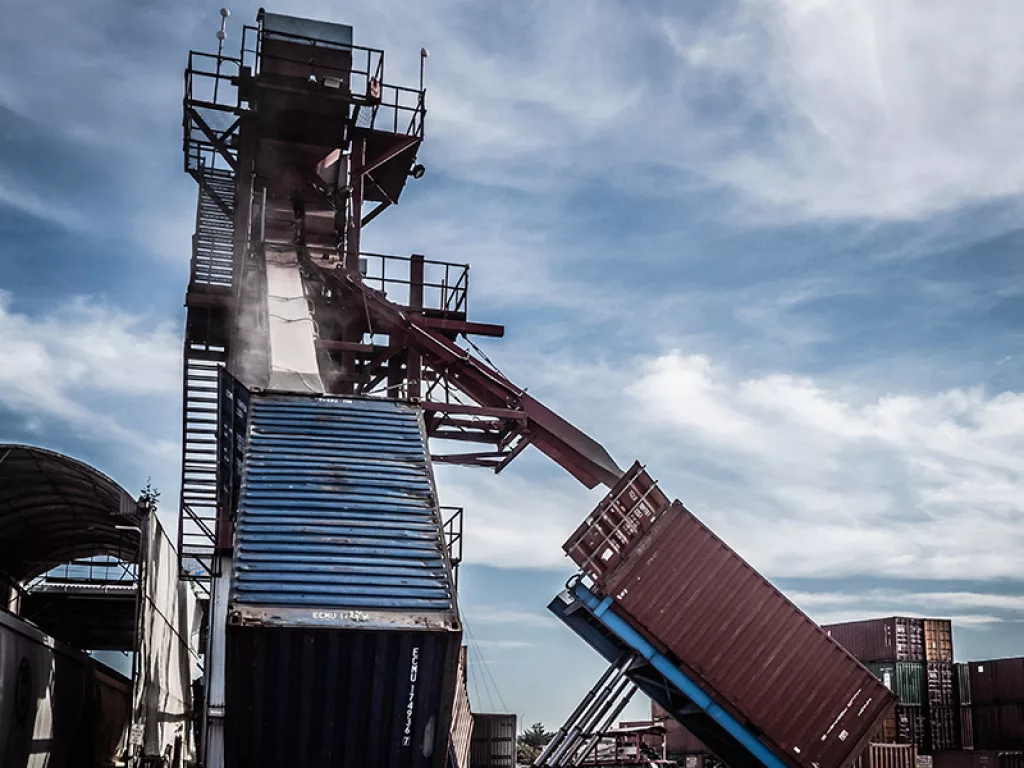 NEW HORIZONS
As WTC enters its third decade of operation, Atkins and the team continue to expand on their mission to simplify shipping services on behalf of customers.
"We've spent the better part of the last five years crafting this model to perfect our footprint across British Columbia, refining our technologies and processes to find synergies that reduce cost and carbon footprint."
Having finetuned the processes behind WTC, the company is now ready to introduce its model to other major logistics hubs across North America.
"It's a rare quality in these times to be expanding at the pace that WTC is, and that's a testament to the team that we have and the focused vision that we have been implementing.
"I am proud of the company and the work that we do, what we've built, and the direction we're going in."