Sustainability is at the forefront of South Jersey Industries. We speak to Michael Renna, President and CEO, about facilitating renewable energy solutions and the company's focus on the community.
INTRODUCTION
Climate change is a modern challenge that affects us all, but particularly the utilities industry. While we are certain that natural gas and the solid infrastructure we have in place will continue to play a role in our energy future, we continuously strive to find ways to deliver the innovative fuels of tomorrow."
The words of Michael Renna, President and CEO of South Jersey Industries (SJI) sum up the company's views and dedication towards a greener future in the American energy and utilities industry.
SJI is an energy infrastructure holding company based in Folsom, New Jersey, that delivers energy services to customers through its two primary subsidiaries: SJI Utilities (SJIU) and SJI Energy Enterprises (SJIEE).
SJIU houses SJI's regulated natural gas utility operations, delivering safe, reliable and affordable natural gas to more than 700,000 residential, commercial and industrial customers across New Jersey via its South Jersey Gas and Elizabethtown Gas subsidiaries.
Meanwhile, SJIEE houses the company's non-utility operations primarily focused on clean energy development and decarbonization via renewable energy production and energy management activities.
"Through the guidance of our newly formed clean energy and sustainability team, we have outlined strategies to mitigate our climate risk by enhancing our energy efficiency efforts and meeting our goals of reducing carbon emissions from our operations by 70 percent by the year 2030," Renna informs us proudly. "Furthermore, through a new series of sustainability initiatives, SJI is on course to achieve 100 percent carbon reduction by 2040 and significantly reduce the fossil fuel consumption of our 700,000 plus utility customers.
"Together, our 1,121 employees drive growth for our business, deliver on our purpose and bring us closer to achieving our vision of a clean energy future."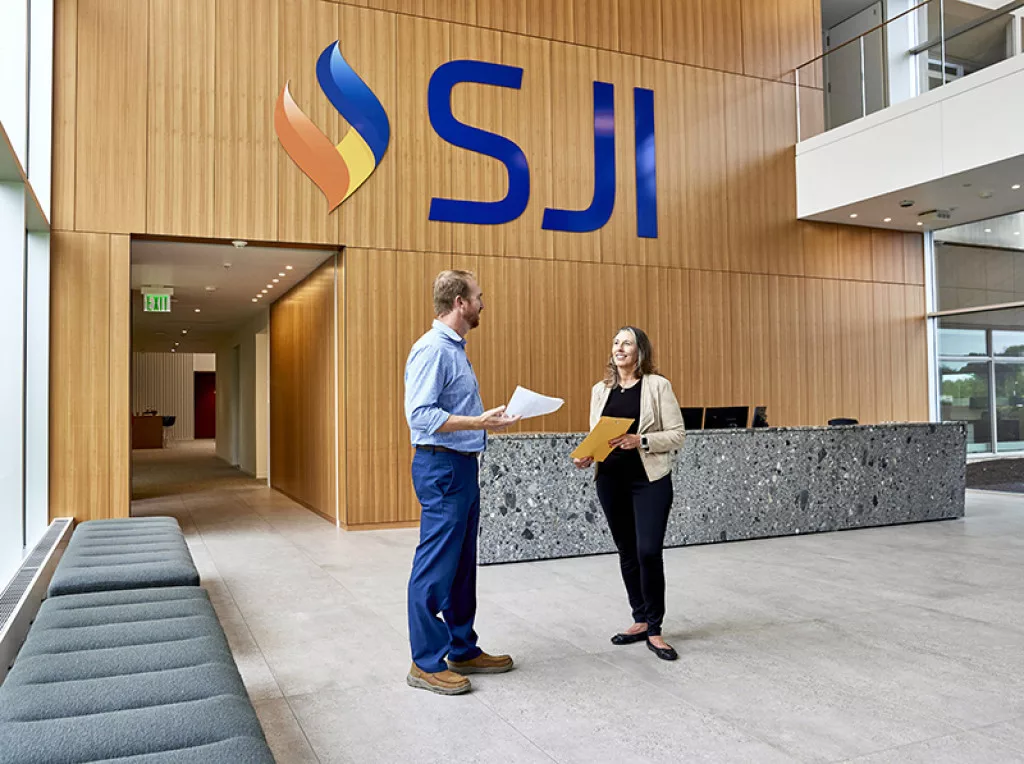 LONG-STANDING VALUES
Since the company's inception over 100 years ago, a lot has changed in both the business and industry. But one element of SJI's nature that has not altered is its core values, its commitment to customers, the community it serves, and the betterment of the environment.
"This commitment is what sets us apart in the industry," Renna explains. "In 2020 alone, SJI's investments in the communities we serve totalled nearly $750,000, including over $100,000 made up of employee donations or hours of service.
"We're also committed to the health, well-being and development of our employees. We offer flexible work environments, employee resource groups and various other professional development and personal well-being programs to improve the quality of life for our staff.
Our carbon reduction goals are also some of the most aggressive among all gas utility companies in the US, putting us ahead of schedule for state and regional clean energy initiatives. We will continue to invest time as well as human and financial resources into these key strategic areas of importance."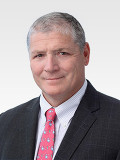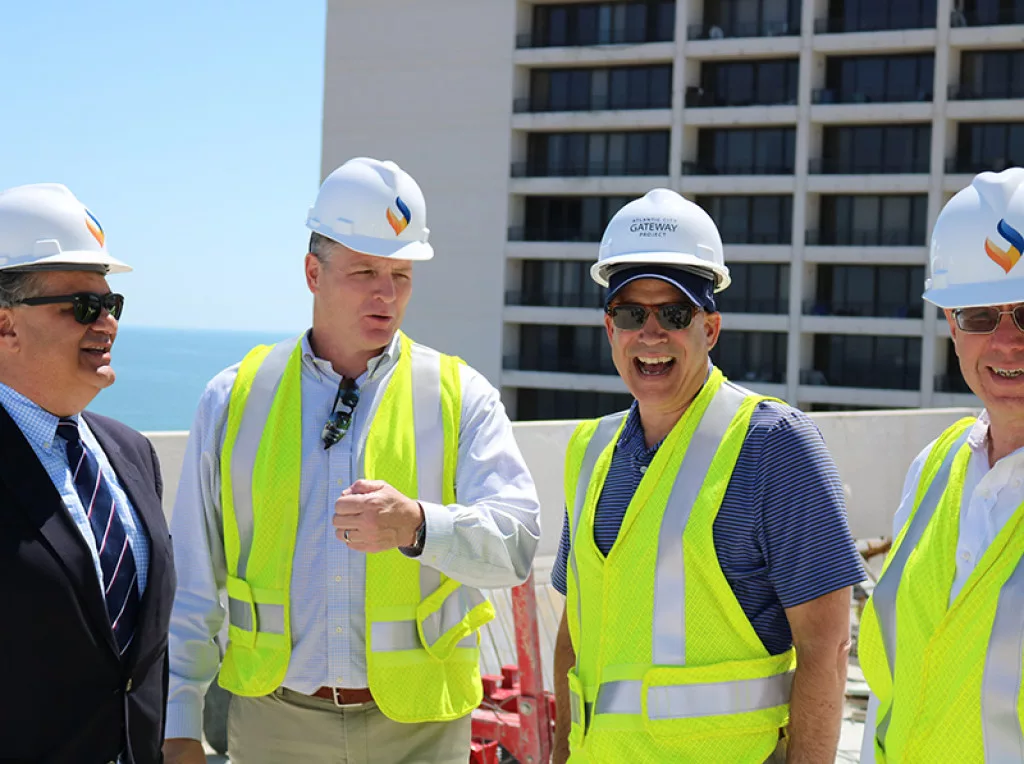 COMMITING TO CARBON REDUCTION
Within the sphere of sustainability, SJI is investing in innovative technologies that will enable company utilities to deliver cleaner-burning, lower-carbon energy.
"This year, we released a comprehensive plan to eliminate our company's carbon footprint, reduce energy consumption and costs for our customers, and advance the clean energy goals of our state and region," Renna says.
SJI's environmental commitment essentially comprised three overarching initiatives. Firstly, the company announced benchmarks for decarbonizing its operations as well as a commitment to investing a minimum of 25 percent of future capital expenditure in sustainability projects. SJI plans to achieve a 70 percent carbon reduction from operational emissions and consumption by 2030, and a further 100 percent reduction by 2040.
"These cap-ex investments include replacing aging transmission pipes to reduce 'fugitive' gas emissions, upgrading leak detection technologies, converting SJI facilities to solar power, and deploying a service fleet that uses low carbon density fuels like compressed natural gas," Renna explains.
"Secondly, we are ramping up efforts to help our 700,000-plus customers reduce their carbon footprints by decreasing their energy consumption. We just secured regulatory approval for a $216 million expansion of our energy efficiency programs, and through our South Jersey Gas and Elizabethtown Gas subsidiaries, we have also launched an online tool called Conserve, giving consumers resources for using less energy and reducing their bills."
Lastly, SJI is making critically important investments to decarbonize its energy supply by incorporating more clean and renewable sources. An example of this is the company's new venture, Catamaran Renewables, which focuses on clean and renewable energy investments. Catamaran Renewables has already acquired fuel cell projects to lower emissions and enhance energy reliability.
"We also acquired minority interest in a company called REV LNG, LLC, a leading renewable energy project development and mobile energy services company that specializes in renewable natural gas (RNG)," Renna tells us. "In addition, we announced a partnership with Atlantic Shores Offshore Wind to create a pilot program that studies the feasibility of generating green hydrogen to integrate into our natural gas delivery system."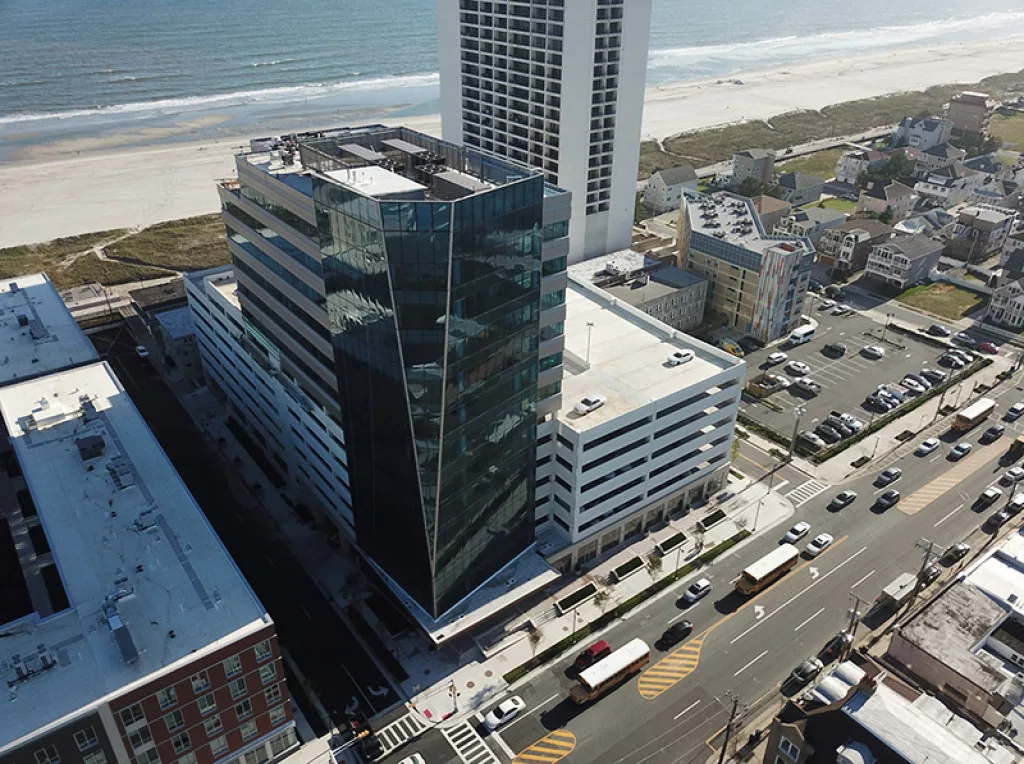 CLEAN ENERGY COLLABORATION
SJI and development partner REV LNG recently announced the construction of a two-million-gallon anaerobic digester at Oakridge Dairy, Connecticut's largest dairy farm. This $12 million RNG facility is a pivotal clean energy venture for SJI that will enable some of its natural gas customers to utilize renewable energy.
Expected to be operational by September 2022, the anaerobic digester will capture raw methane and other greenhouse gases produced by manure.
"The project will also include constructing additional equipment to transform the collected biogas into commercial-grade, pipeline-quality renewable natural gas that will be integrated into the distribution system of Elizabethtown Gas," Renna elaborates. "The Oakridge Dairy project will be the first in a portfolio of dairy farms to break ground through SJI's continued partnership with REV LNG. In addition to Oakridge Dairy, SJI and REV LNG plan to build similar RNG-producing plants over the coming year."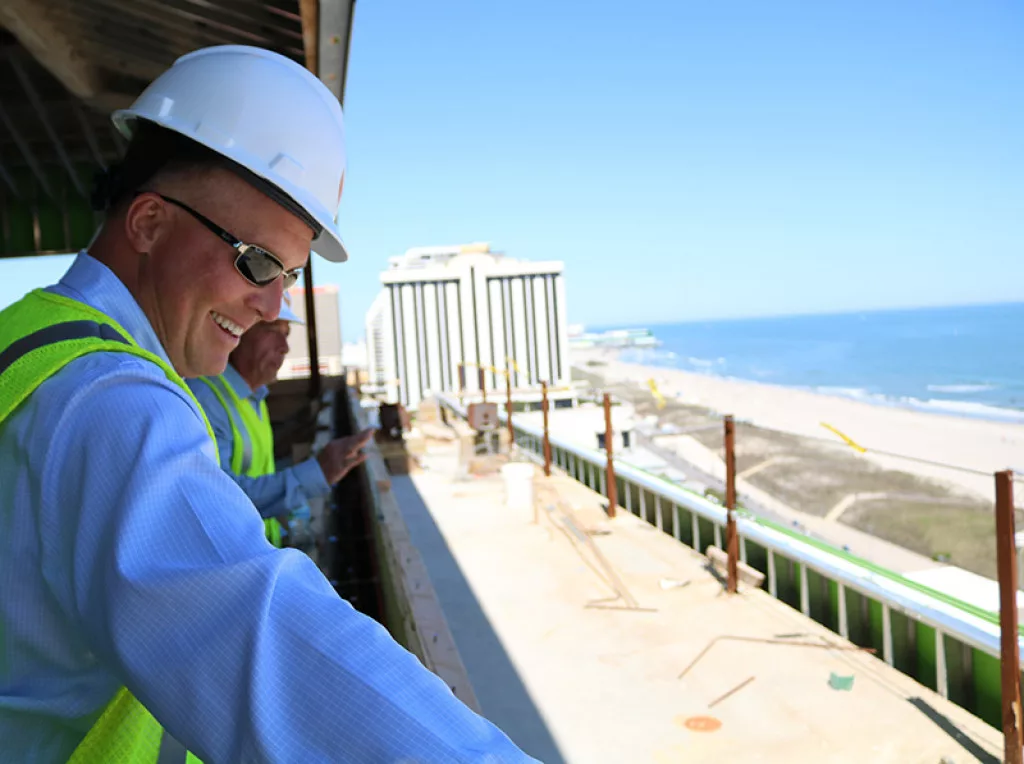 LEADING BY EXAMPLE
These projects fall in line with SJI's consistent commitment to delivering clean energy solutions to its customers and supporting the communities it serves in meaningful ways. According to Renna, the company places great importance on its corporate social responsibility (CSR) practices and initiatives.
"In 2018, the board of directors established an internal environmental, social and governance (ESG) management committee to support SJI's commitment to diversity, equity and inclusion, safety, climate, health, human rights, human capital management, and community support strategies," he affirms.
"This newly formed committee has enabled SJI to better align and deliver on its CSR initiatives, which include corporate and employee charitable giving, employee volunteerism, economic development, community partnerships and energy efficiency and sustainability projects, to name a few. As we continue to implement CSR practices into our organization's framework, the success of our efforts and areas for improvement will be monitored in our annual ESG report."
Each year, SJI's primary mission remains the same – to deliver safe, reliable, affordable clean energy to over 700,000 customers who depend on the company. Moving forward, SJI will continue to deliver on this promise while also concentrating its investments on current and future clean energy initiatives and solidifying its place as an advocate to company employees, key stakeholders and the local communities in which SJI serves.