Intent on bringing the advantages of renewable energy to as many people as possible, Genie Energy Ltd is at the forefront of advancing technology and options to make solar generation something that anyone can benefit from in the US. We speak to CEO Michael Stein to learn more.
INTRODUCTION
Renewable energy is a growing sector within the US.
Around 21 percent of all electricity generated in the country stems from wind, biomass, geothermal, hydroelectric and solar, and it is only increasing in demand. Alongside this rise, ensuring that renewables are accessible to the masses is key to shifting energy consumption away from fossil fuels.
Already a long-standing end to end provider of residential and commercial services, Genie Energy Ltd (Genie) companies are leading the way as providers of traditional and renewable/sustainable electricity, including rooftop and community solar and other forms of clean energy, natural gas, and carbon offset solutions in deregulated energy markets worldwide.
Energy deregulation means that consumers across the US and in select markets worldwide, can choose their energy supplier. In deregulated markets, energy generators produce energy. The electricity and natural gas that Genie procures on behalf of its customers is delivered by the local utility companies through their existing networks of pipes and wires. Genie offers traditional, renewable, fixed and variable rate energy supply programs, and strives to deliver a host of options and value in a manner that local utilities may not.
"The genesis of the business is to operate in a deregulated energy space, which allows independent companies like us – those who don't own assets such as pipes or wires that interconnect people's homes – to facilitate utility services to those who need them," begins Michael Stein, CEO of Genie.
"Genie has been a publicly traded company for 11 years, operating primarily in the deregulated energy space, starting operations in a single state offering just electricity and natural gas supply directly to customers in a single market. We have since grown to cover 17 states in the US, and into international markets. In all, across our entire portfolio of products offered, we serve over 350,000 customers."
COMMUNITY SOLAR
In the US, Genie provides commercial and industrial clients with energy advisory and brokerage services, as well as innovative solar solutions and solar panels designed and engineered in the US. Genie's residential customers may also benefit from Community Solar installations available in select states.
"We have also opened operations in countries in Europe, such as Finland and Sweden, on top of operations in Israel," Stein tells us. "Domestic and overseas business expansion is a key part of Genie's plan, and a lot of this growth is focused on the renewable energy space.
"We are currently offering renewable power to approximately one-third of our customers exclusively, and one of our largest and most exciting products is Community Solar, where we are able to bring the benefits of solar to customers who, for example, live in apartments and don't have rooftops to accommodate solar panels. We do this by virtually connecting them to large solar fields that are built in surrounding neighborhoods."
Community Solar is at the core of Genie's service. For Stein, this offer is revolutionary because it levels the playing field for many – no longer is there any upfront or out of pocket investment required as there would be typically to install a traditional rooftop solar array.
"Community Solar is a game changer for the average customer," he elaborates. "Not only is it renewable and good for our environment, but with government incentives that exist in many of the states we operate in, customers are guaranteed savings. This is critical given the circumstances we find ourselves in on a global scale, with prices continuing to climb across the board. Seeing 10 or 15 percent annual savings on the electric bill helps keep hard earned dollars where they belong; in our customers' savings accounts.
"While community solar is key, for those customers who desire a more direct or longer-term solution, and for our larger commercial consumers, we are able to serve traditional rooftop solar. In that regard, we operate as a provider and installer, in addition to manufacturing our own bi-facial solar panels that are nearly twice as efficient at producing power as traditional panels."
"In addition, in Israel, we are working on advanced technology to recycle used oil-based fuel products that would typically be disposed of. Instead, we clean and produce re-usable materials without the usual production of hydrocarbons and release of other harmful chemicals into the environment."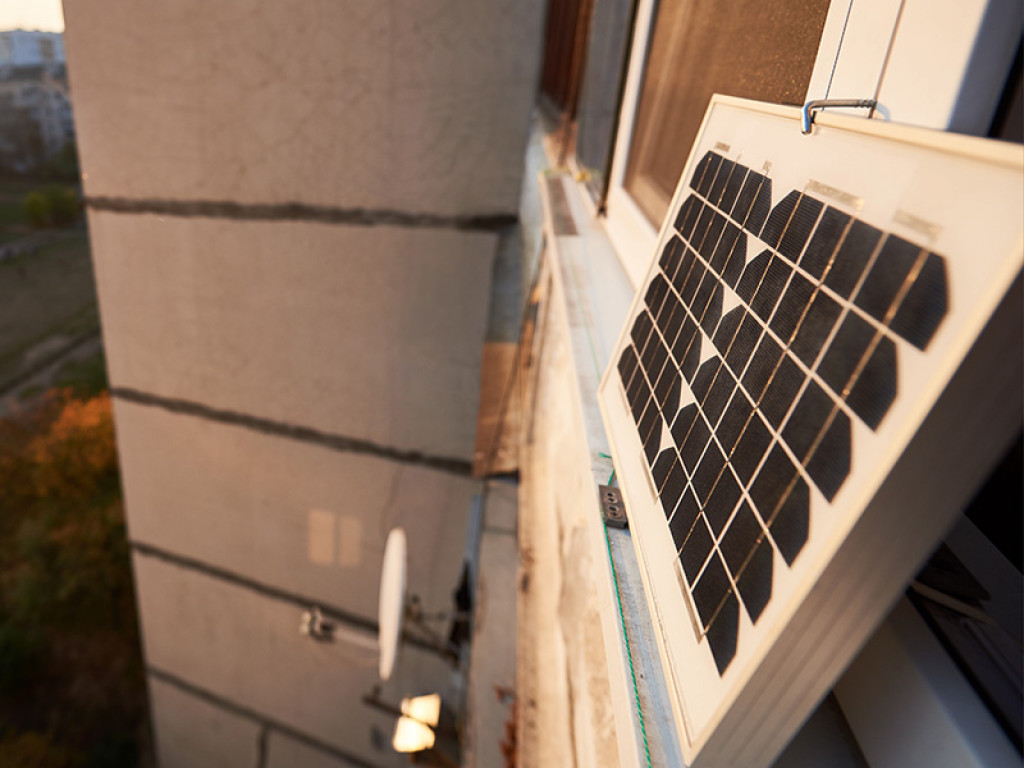 IN-PERSON SUPPORT
In addition to energy related products, and opportunities to save, Genie offers an array of "whole home" services as well, such as home warranty, appliance, protection plans and home security.
"Something else we have been focused on is facilitating enrollments on the Federal Communications Commission's (FCC) Affordable Connectivity Plan (ACP), a benefit program aimed at helping households in need afford various necessary utilities. The program provides critical connectivity to high–speed internet, mobile phone service and more to people who have a hard time making ends meet."
But at Genie's core, is its focus on customer care and expert support, which make a big difference to customers around the world.
"We prefer the personal touch of traditional face-to-face and phone sales and support to ensure customers properly understand and take advantage of these services to their fullest extent."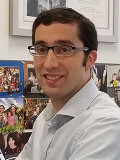 FACILITATING SOLAR
According to Stein, Community Solar has the power to change the way Americans view and use energy, and therefore better the sustainability aims of communities across the country.
"Most residents in the US either live in apartments that have zero accessibility to rooftop solar, or live in houses that – for one reason or another – are not qualified for solar, for example if too much shade is cast by the surrounding environment, a rooftop is facing the wrong way, or the capital commitment/credit score does not work for the solar investment to be financed for certain customers.
"We work with solar developers to bring solar to residential customers customers en masse while helping them save, all the while, we aim to be a massive contributor towards many states' environmental and emissions efforts."
This all starts with Genie's customer education. Through the expertise and help of the company's face-to-face sales and marketing teams, knowledge of Community Solar reaches thousands of people each month, helping drive the realization that renewable energy is not difficult to incorporate, nor only designed for specific residents.
"We quite literally visit potential customers, and market to them in various ways to let them know that this product and option exists and is accessible," Stein says. "Many customers don't even know that they have the option to take advantage of solar or many of the other programs we have to offer.
"This is the second part of our offer to customers. There is quite a bit of education involved in teaching the customers about the opportunity of Community Solar, how It works, seeing the benefits both from an environmental perspective as well as the financial savings side, and we make this a core part of our marketing, outreach and services."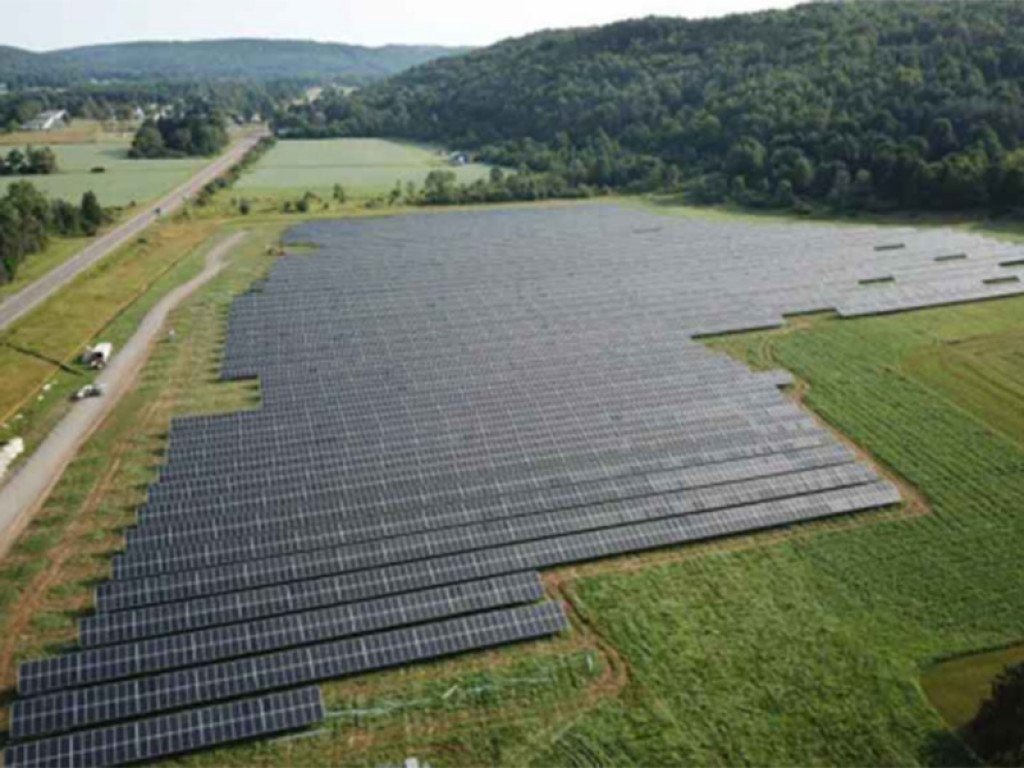 OUTREACH EXPANSION
For Stein, the future of Genie revolves around the scaling of products and services to reach a larger client base than ever before, to better both access by under-served areas, in addition to facilitating a greener planet.
"I would like to see us become the largest sales engine for Community Solar and communication products in general for underserved communities," he says. "I believe that we have the platform to get there.
"There is a real-world energy crisis at the moment, and the answer to that crisis is facilitating renewables," Stein continues. "Competition is more important than ever due to this crisis. The only way out of energy scarcity is to encourage more people and companies to welcome renewable energy options. Companies need to be incentivized to move towards renewables, just as energy companies need to move into providing renewable energy."
Genie is committed to the expansion and uptake of renewable products and services, and it is the company's belief that it's job is to facilitate renewable and cleaner energy to as many people as possible, while thinking about both people and the planet.
"We are simply trying to be a company that does well by doing good," Stein adds.