An historic city based east of the Cascades, Spokane is a growing hub of modern activity. We speak to Michael Sloon, Director of the Innovations and Technology Services Department, about the city's latest investments in water, technology and education.
INTRODUCTION
Washington State (US) is a region defined by its rugged landscape, wilderness and the Cascades, a range of mountains that parts east from west.
On the eastern side of the range, the City of Spokane sits as a central hub of growth in the region.
"Spokane has a long history of logging, mining, railroad and farming communities," introduces Michael Sloon, Director of the Innovations and Technology Services Department for the city. "In the past, Spokane became a hub around these industries because of its access to railways. Today, on top of these classic industries that make up our proud roots as a city, there has also been an influx of education, technological facilitation and utilities investments."
Spokane is home to a number of educational institutions, including Gonzaga University, Eastern Washington University, and Spokane Community College.
"The University of Washington (UW) on the west side of the state has an extension of its medical school here in Spokane, and we have several other varying schools, universities and colleges that are part of the city," Sloon tells us. "Our partnership with the UW teaching hospital has seen a large growth of technology and higher education in the area."
On top of education, Spokane is known for other industries. The city's financial sector has grown in association with its history of logging, mining and agriculture, with a multitude of banks present throughout the area, and in the realms of transportation and infrastructure.
"Spokane is home to the Fairchild Air Force Base, a very large employer of both military personnel and civilian workers. We also have an international airport that's expanding, and an historic and interconnected railway system," Sloon continues.
"Right now, we are starting to really ramp up our investments in digital, fiber-optic and mobile network services, and this kind of infrastructure development is necessary as Spokane is a natural and strategic hub for the state."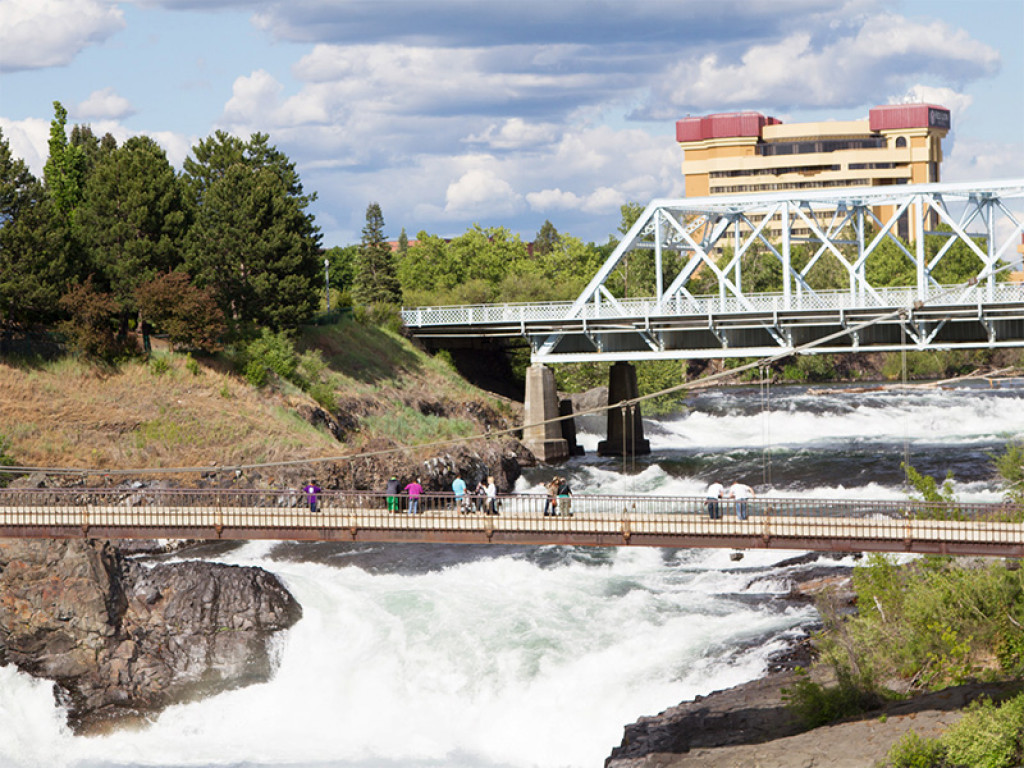 EDUCATIONAL HUB
The city's University District is defined by its developing network of warehouses, office spaces and educational institutions that make up the neighborhood that straddles the Spokane River. The area includes Washington State University as well as Gonzaga University and is a popular student district boasting a number of green spaces, eateries and sports facilities.
"We are doing a lot with this University District at the moment," Sloon says. "Spokane is a very old city; we have a lot of old buildings that haven't yet been utilized to their full potential. We are seeing a large investment into hotels and sports complexes in the district, on top of infrastructure."
Spokane's roots in the past have helped the city establish its foothold in transport and industry, but moving forward into the future requires alterations to older aspects of the city that provide their own opportunities and challenges.
"As a city, the majority of our construction investments are in the expansion and renewal of roads, including the reestablishment of a good foundation for paving. Alongside these, we insert conduits, and this provides us with the opportunity to run fiber through the city so that everybody can be connected," Sloon explains. "10 years ago, we had around 10 miles of cabling, and right now we have over 100 miles of conduit within our city infrastructure.
"In doing so, we partner with other carriers, such as telephone companies, for example Lumen Technologies (formerly CentraLink) and TDS Telecom. These are two big telephone companies in the state who operate across the country. We partner with these companies so that they undertake the expensive task of digging up roads to establish this connection, but in this partnership these companies are able to provide their digital services to areas in Spokane."
The historic nature of Spokane makes this a sometimes difficult and overall expensive effort to undertake, especially when it comes to altering the foundations of old neighborhoods that have existed for a length of the city itself.
This fiber initiative has been ongoing since 2010, and remains one of the most important developments for Spokane, representing and delivering the continuation of high-speed online services and the growth of a "smart city" environment.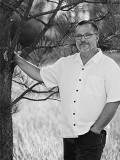 SPOKANE RIVER
Washington State is known for its hydroelectric power. According to Sloon, the state is one of the most affordable when it comes to power utility services due to hydro power.
Geographically, Washington is characterized by its mountains and resulting snowpacks, and reservoirs have been built to contain excess water.
"We harness this water for hydroelectric power. In Spokane, we have our Upper River Dam – the city owns it, we manage it – and we sell the power back to Avista, one of the primary regional power distributors in the area," Sloon continues. "Spokane also has one of the few waste-to-energy plants in the nation that takes the regional refuse, sorts it, recycles products where it can, and everything else is incinerated. That energy then creates steam which in turn creates power, and that's what we sell back to the grid.
"It was introduced decades ago and has been a huge investment for the city and region, but it's highly regulated, and the plants have been working very well. It is a key part of Spokane becoming an increasingly green city."
TREATING WATER
In the technological sphere, Spokane has also seen the development of its combined sewer overflow (CSO) designed to guard against the potential of unclean water in the region's water supply.
"We have been working with the Environmental Protection Agency (EPA)," Sloon says. "We have built 30 of these concrete in-ground containers that collect rainwater and other runoff for treatment. Spokane, the greater region and the neighboring state of Idaho all pull their water from the Spokane Valley–Rathdrum Prairie Aquifer, and so it is critically important that we sustain that and keep it clean and renewable for generations to come."
Municipalities each have treatment plants where wastewater feeds into plants. Here, the wastewater is cleaned and filtered before going back into rivers.
"Working with the EPA, we are tasked with the collection of rainwater runoff, making sure that it is cleaned before we put it back into the Spokane River," Sloon continues. "We have invested $300 million over the last decade to keep the river clean and help ensure that this water is collected, cleaned and processed after it runs off from a rainstorm or snowpack.
"Historically, this kind of water runoff simply entered the river, and whatever contaminants on the ground would go straight into the water. So, we have invested heavily into maintaining clean water sources and keeping the people in the region healthy and safe."
Due to the highly important nature of water safety and purification, the city has placed a substantial investment into technologies that monitor the levels of water cleanliness. Spokane has incorporated a SCADA system made up of water pumps and sensors, which controls the aquifer tanks automatically.
On inflow, the pumps contain the water, and this automated system acknowledges and responds when it is time to deliver the water to the treatment plant, while taking statistics and measurements every day. This provides a significant advantage when it comes to monitoring the status of water and water flow.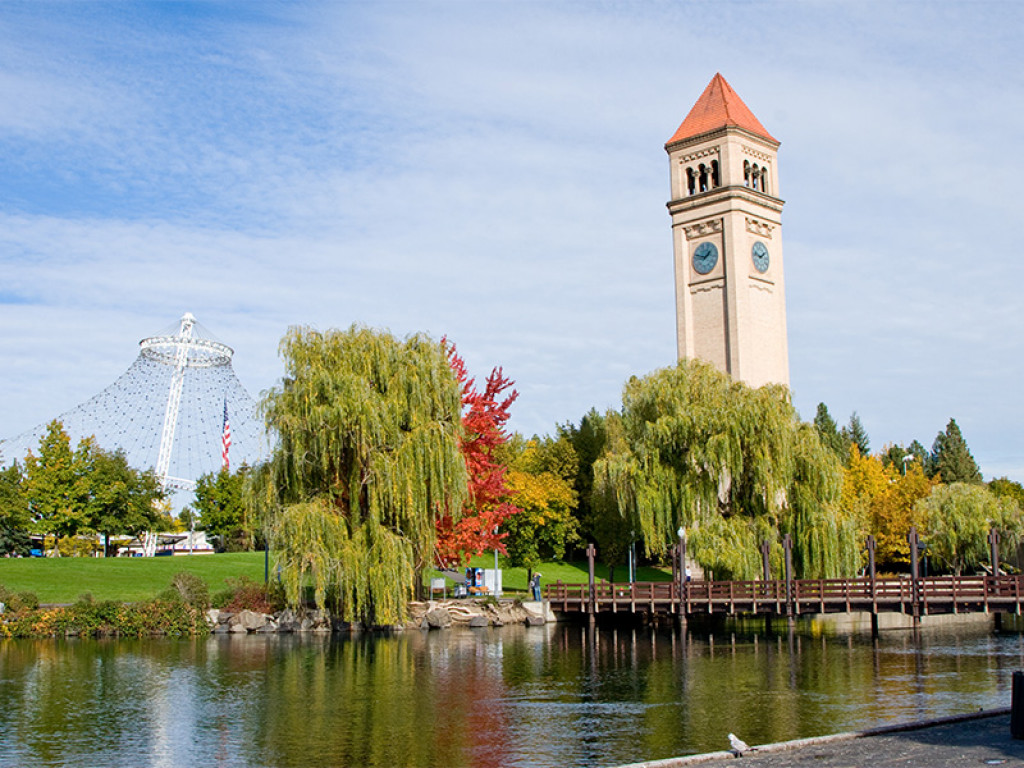 PREPARING FOR THE FUTURE
Moving ahead, Spokane's focus revolves not only around the continued cleanliness and safety of the region's water, but also on the development and growth of two key areas: cybersecurity and digital cloud-based services.
"Cybersecurity is one of the two areas of focus in the overall digital sphere in the Spokane region at the moment," Sloon confirms. "We have been working on investments related to the data security of the city and its citizens, so that if an external threat attempts to breach us we ensure that protection is met.
"Additionally, moving everything to the cloud and ushering in a hybrid environment is key to the future, and we currently have two data centers that we have invested in. We are slower adopters of technology, but we want to see this technological and cultural change so that we are well equipped for the years ahead when it comes to economics and performance."