Steele Auto Group is made up of 51 companies serving automobile customers across Atlantic Canada. We speak to Kim Day, President and COO, about the group's one-step-ahead approach to business, and her own career in a male-dominated industry.
SETTING THE PACE IN CANADA
Operating a vehicle dealership is like operating four businesses – new sales, used sales, service of vehicles, and parts sales. Having four business units operating under one rooftop offers up not only diversification within, but also stresses the importance of operating with a holistic approach. The success of one department results in the success of another."
The words of Kim Day, President and COO of Steele Auto Group (SAG) provide a unique insight into the automotive retail sector in North America at present. SAG is one of Canada's
largest and most diversified auto dealers for both new and used vehicles, service and parts, with dealerships united by a single passion to help
customers find the vehicle that is right for them and the journey ahead.
According to Day, the automotive industry has faced tremendous challenges over the years and has always been resilient, but the sector is evolving at a fast pace.
Operating during the COVID-19 pandemic taught a lot of lessons regarding the future of dealerships. Within the automotive retail industry, it took a pandemic to force players to embrace necessary changes; digital retailing, a seamless customer buying experience, and a transparent customer experience were all aspects that required focus and swift incorporation to stay ahead and survive.
"The way we conduct business has evolved, and we will continue to see more evolution with the rollout of more mainstream electric vehicles (EVs) and changing business models," Day tells us.
"There is no doubt these changes will impact dealers, but car dealers are resilient! If there's a way, we will find it. Customers want to test drive cars, they want to have some say in negotiating, they want a trusted local facility to have their vehicles serviced, and they want their warranty claims properly taken care of."
For Day, the current car dealer model is a sound business blueprint that best serves the needs of customers. In the past, SAG has measured the progress of other existing business models in the market that sell directly to consumers, all of which have had varying degrees of success yet are also unsustainable. Community-based and efficient vehicle servicing and repair is important to the customer; the notion of calling a helpdesk in light of vehicle trouble pales in comparison to direct help from a product expert in person.
"While change in the industry is good, change for the sake of change can be detrimental," Day continues. "Have we not learned in the past three years that a balanced approach is the right approach? I think there can be a reasonable solution if the original equipment manufacturers (OEMs) and the dealers work together to reach a balanced approach that supports the needs of the consumer first and renders the businesses sustainable for all."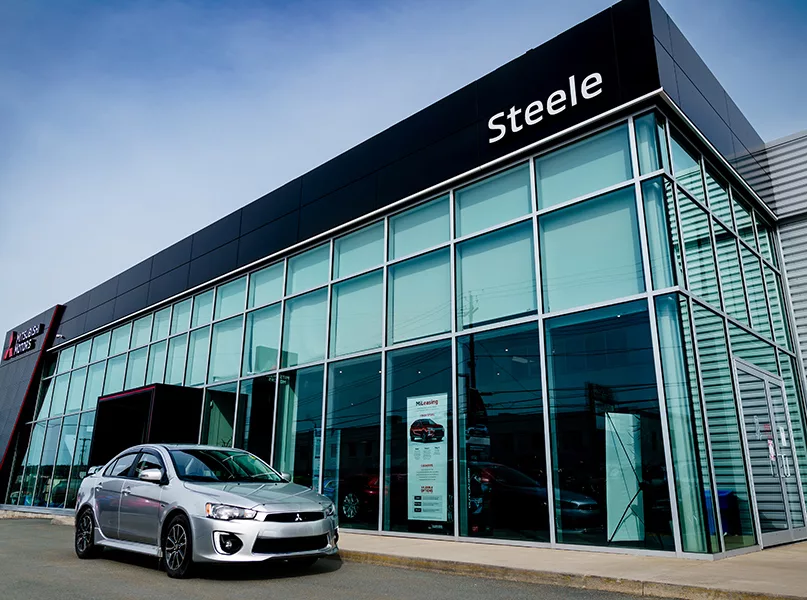 GROWING IN THE HOME REGION
SAG owns and operates 51 new vehicle dealerships in Atlantic Canada. One very important piece of the strategic plan for SAG – set in motion many years ago – was to grow the company through acquisitions. While its roots are well entrenched in Atlantic Canada, and there are still great opportunities for growth there, SAG has been intentionally pursuing opportunities outside of the region for the last five years.
"Rob Steele, our CEO, is very familiar with Texas (TX) as he has owned a home there for several years. TX is the fastest-growing state in the US, from an economic standpoint and in terms of population growth. It made sense for us to begin exploring opportunities there," Day elaborates.
"Our first acquisition in TX was a GMC Chevrolet Buick dealership in Luling, one hour outside of Austin. This acquisition was completed in February 2020, and as we were boarding our plane to return to Canada, we received a call from our lawyer advising us that one of her clients was interested in talking to us about selling his Chrysler dealerships. Fast forward 10 months, and we acquired the Benny Boyd Chrysler stores in Lockhart and Gonzales, TX. This was during 2020 when travel restrictions were difficult; we managed to pull off these transactions mostly remotely from Atlantic Canada, which was a feat in itself. We had the support of our new team members from Luling to help us with that transaction."
Based on SAG's experience with these three dealerships, the company began to seek out larger, more urban opportunities within the state, and in February 2022, SAG acquired two Hyundai stores from the Roger Beasley Group. Steele Hyundai Kyle is based outside of Austin, and Steele Hyundai New Braunfels is located outside of San Antonio, TX. The next purchase was the South Loop Hyundai store in Houston in June. Following this, SAG acquired North Star Chrysler in San Antonio in July.
"Finally, we rounded up our 2022 TX acquisitions with the purchase of Round Rock GMC, located just outside of Austin city limits. The five acquisitions last year have proven to be great additions with lots of opportunity for growth," Day explains.
"Our plan is to continue to add more dealerships in TX and we have some acquisitions in the current pipeline that we will be able to announce shortly."
According to Day, as far as facility renovations are concerned, the three Hyundai dealerships require significant renovations to bring them up to Hyundai's image standards, with all three projects at various design stages. SAG also acquired approximately 30 acres of land along the I-35 highway to facilitate the relocation of the New Braunfels dealership, which is currently located in a facility that is too small to accommodate the exceptional growth forecast for that dealership.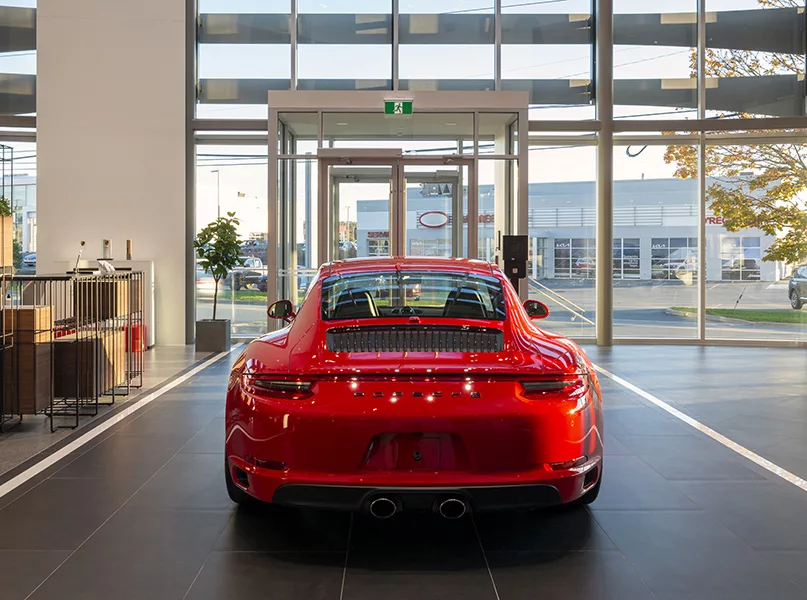 AUTO EXPERTISE
Day's experience and industry expertise stems from a unique path that has seen her rise through the ranks of a male-dominated industry to the position she holds today.
After completing a degree in business at Dalhousie University in Nova Scotia, Canada, she went on to obtain a CPA designation and work her way up to a senior management role with a large accounting firm before pivoting her career to the automotive industry.
"In 2004, I joined Newfoundland Capital Corporation (NCC), a publicly traded company, as Corporate Controller, growing into the Vice President of Finance role," Day details. "NCC was the parent company of Newcap Broadcasting which operated several radio stations across Canada. That company was largely held by the Steele family, so I was quite familiar with Rob Steele, who at the time was the CEO of NCC.
"In 2015, the Chief Financial Officer (CFO) role had opened up at SAG. Having worked with the company's finance team on a couple of mergers and acquisitions, and keen on continuing to grow my own career path, I applied for the CFO role."
Exactly 11 years after joining NCC, Day began her journey with SAG. The group consisted of 17 new vehicle dealerships at the time, and has since grown to 59 new vehicle dealerships, with 51 rooftops in Atlantic Canada and eight in TX. SAG also owns and operates nine collision centers, three powerhouse equipment stores, and six used vehicle dealerships.
"In late 2017, I took on the role of President and COO; since then, due to our tremendous growth, we have expanded the executive team to over 50 employees who are dedicated to supporting all of our operations," Day elaborates.
"When approached to take on the role of President and COO in late 2017, I did not make the decision lightly. My career aspirations at the time had not been to be the COO of a large auto dealership group. I knew such a decision would require certain personal sacrifices and meant that a great deal of responsibility would be mine to manage. I also had a husband and a young son at home and wanted to make sure that I could balance a quality home life while also devoting my time to lead SAG. In hindsight, I have no regrets with the decision I made.
"While the auto industry has long been male-dominated, I have rarely been made to feel that I did not belong. Have there been moments in my career where I felt my opinions were valued less, or dismissed? Yes, but they have been few and far between," she adds.
There continues to exist a disparity of diversity in the industry, and that is where improvements need to be made to gain the perspectives and points of view of a more diverse group of people. However, according to Day, there also remains a growing number of women in the business leading from the front and turning heads throughout the industry.
During the Women Driving Auto Retail conference in 2022, there were over 500 people in attendance – historically, that number has been much lower – and there are more women in leadership roles with industry manufacturers than ever before. SAG stands out in the automotive retail sector as one group that has a senior management team consisting of many women with executive titles. More than 50 percent of these roles are occupied by female leaders, a team that Day is proud to be part of.
"Being recognized as one of 100 Leading Women in the North American Auto Industry by Automotive News was a very proud achievement," she says. "That recognition came in the middle of a pandemic where as a leader, the only constant was that change would be required, again and again. The changes we had to adapt to have made us better operators, and more customer focused. I attribute our success through the pandemic to our terrific leadership team. No leader in and of themselves can be an effective and truly successful leader without a solid team around them, and I am fortunate that I get to go to work every day with that team."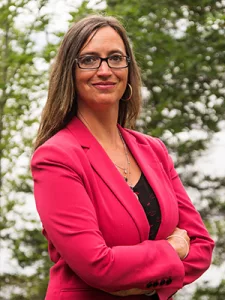 CONTINUOUS INNOVATION
Such an executive team is at the fore of SAG's future aims and endeavors, making key strategic decisions for the betterment of business growth and the customer experience.
Moving forward, SAG's goal is to double its revenue in five years. The most obvious way to meet such an aggressive target is to grow through acquisitions, and SAG has executed incremental growth with additional acquisitions lined up both in TX and Atlantic Canada.
"While we were busy in 2022 acquiring dealerships in TX, we also added a Mazda dealership and a CARSTAR Collision Centre in Saint John, New Brunswick in September," Day says. "We also have very targeted organic growth strategies to improve our customers' experience while increasing operational efficiencies."
A key initiative of SAG is to provide transparency to its customers in all things it does. In 2018, the company began providing videos to its service customers showcasing the health status of their vehicles, while on the hoist. Being able to show the customer the status of the work completed on their vehicles, as well as point out any deficiencies in real-time, has proven to be a very effective communication tool, providing that transparent experience to customers.
As items are recommended for additional work, SAG customers can view their video via text message (or email) and within minutes approve any additional work that was being recommended. What really makes this service innovative is that the moment the customer approves any work, a message is immediately sent to the parts department to dispatch the parts required, to the technician to advise that the additional work is to be completed, and to the service advisor.
"We are continuously looking at ways to provide more efficiencies in our dealerships through the development of our own in-house software applications," Day adds. "Through continuous innovation, we are enhancing the customer journey by limiting pain points and providing solutions for our customers' ever-evolving needs. As industry leaders, the goal is to provide the ultimate customer experience, making SAG your trusted destination for everything automotive."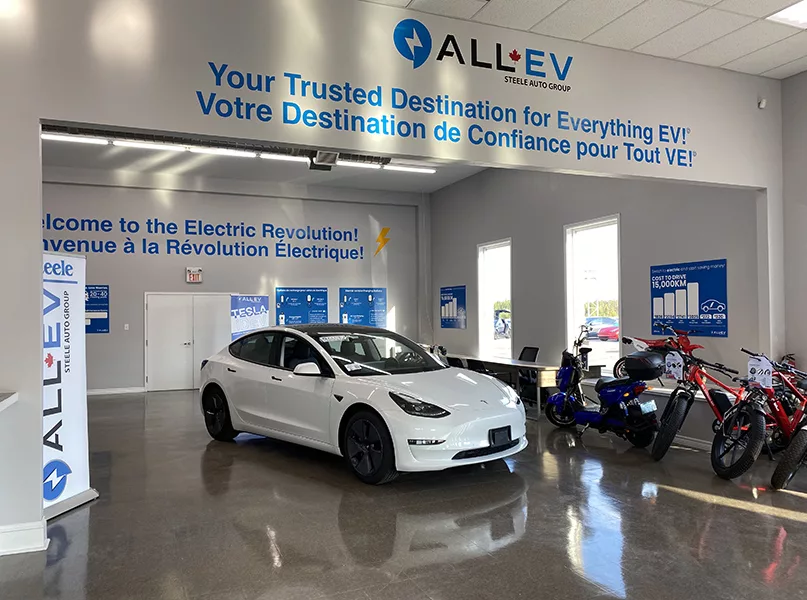 DIVERSIFYING BUSINESS
At present, SAG has an acquisition target that will provide additional diversification to the group. Diversification has always been important to the financial viability and stability of the group, and SAG is currently diversified by brand and by geography which has helped the group navigate economic pressures. Diversifying the business portfolio provides another line of defense against such pressures.
Some other revenue streams SAG has activated that have really complimented its business strategies include significantly growing its Steele Leasing business, providing flexible payment options for commercial businesses, customers that are new to Canada, and foreign students to name a few. Steele Advantage Financing focuses on addressing the special financing needs of the near to non-prime market customer base. SAG has also begun to actively market Steele on Demand, which gives customers the option of short-term vehicle rentals and will soon offer longer-term subscription-based options.
"We believe this fills a market gap for people who are not ready to purchase a vehicle and may want to test a vehicle before committing to a purchase," Day tells us. "For those who travel for extended periods of time and only want to pay for a vehicle during the times they are home, and for long-term business travellers, Steele Recreation provides the opportunity to explore other brands and recreation segments that may not yet be available under an OEM only program.
"On top of this, we also made a conscious decision three years ago to lean in a little early on electrification. We could see the long-term trend, and started to see Tesla popping up in our markets. We also understood that product availability from our OEM partners was going to take some time, and we wanted to do everything possible to hit the ground running when products were available."
In light of this plan, SAG began talking about electrification with its new car dealership teams, picking away at education, and ramped up Steele Auto EV social media content, preparing to be on the early edge of readiness in its markets. This eventually led to the acquisition of a small start-up called All EV.
"We really liked the concept and the category-leading expertise of a couple of its founders, so we believed we could bring our dealership expertise to their product vision," Day continues. "There have been, and continue to be, many questions about the impact and the changes required for a traditional dealership to be successful in the world of EVs."
In addition to operating All EV as a used vehicle retail operation, it is serving a role as a small test pilot for the rest of the auto group. It allows SAG to test, learn, and adapt All EV, and then transfer those learnings to the rest of its team, which is seen to help the rest of the group accelerate the learning curve.
"We will also be launching Steele Wheels in the very near future, which will feature antique and exotic cars for display and for sale, while also being a unique event destination that could host as many as 500 people," Day adds.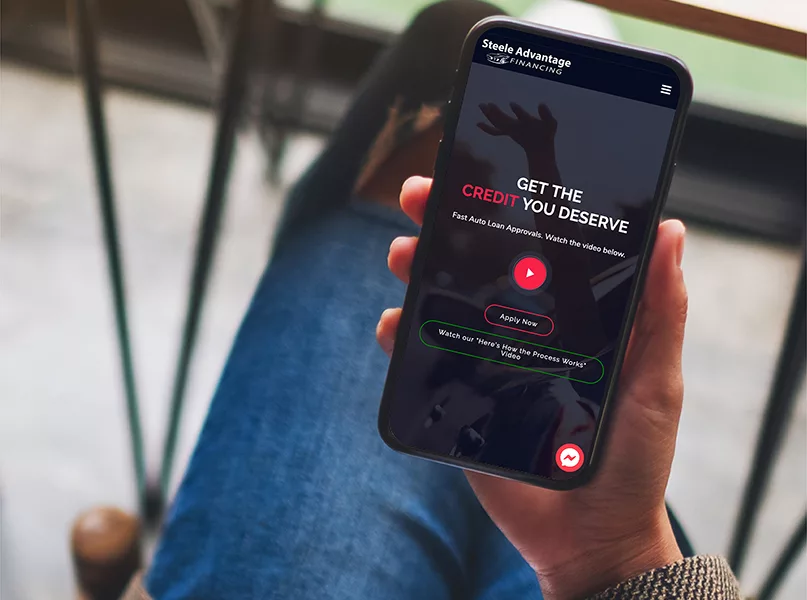 PLACING PEOPLE AT THE FORE
Transferring knowledge and skills throughout the group is an all-important facet of SAG, who sees people as its most valuable asset. For Day, the talent within the group is world-class.
"At SAG, we support the ongoing development and growth of our employees by providing rewarding and challenging roles, opportunities for career development, autonomy, and a culture that recognizes and rewards innovation and continuous improvement," she tells us proudly. "Our leaders are encouraged to manage with an entrepreneurial mindset – they are empowered to think outside the box and challenge the way things have always been done."
"Our leaders are encouraged to lead with an entrepreneurial mindset – they are empowered to think outside the box and challenge the way things have always been done"

Kim Day, President and COO, Steele Auto Group
SAG provides a forum (GM Monthly Meetings) where managers present their peers with projects and/or initiatives they have experienced success with, allowing them the chance to showcase their achievements and share best practices across the organization. This has allowed SAG to continue to be a pioneer of innovation in the industry.
SAG also has ongoing recognition programs for its employees, and the group is now investing in a new program that will revolutionize the way it recognizes its employees – at every level. The new program allows for peer-to-peer, management to employees, and performance achievement recognition.
A combination of online and offline components allows employees to make choices about the type of rewards they would like to receive as well as provide a platform for employees and managers to acknowledge and reward performance, and the attitude and conduct that make SAG a great place to work. This will also be an opportunity for each location to learn more about what is happening at other facilities, which is valuable given the vast geographic distance between them.
On the sustainability front, SAG is taking its first steps on a long-term journey to net zero. The group has benchmarked 15 of its dealerships using Energy Star Portfolio Manager software and tested three dealerships with deep audits.
"The first step is to ensure that our many locations are doing everything possible to minimize consumption – whether that be electricity, natural gas, or water," Day affirms. "Consistent with our stance of "leaning in early" to electrification and given the reach of our auto group across Atlantic Canada and TX, we believe we have a responsibility to help accelerate the adoption of EVs in our region, to be a role model for our peer dealers, and to use our reach to help address barriers such as consumer education and charging infrastructure.
"Today we have 97 charging stations deployed in the region, and with the support of an infrastructure program from the Federal Government (NRCAN), we will be adding a significant number of new Level 2 and DCFC stations to the market in the next 24 months. We also peeled away our two industry-leading EV experts from the day-to-day dealership operation and their role in training, education, and development. Working with consumer groups, colleges, local governments, and fire departments, these experts are building curricula, training tools, and innovative customized training to those of interest."
STEELE AUTO GROUP PARTNERS