Petainer is a responsible PET manufacturing business striving to design and produce highly innovative, circular products that can be collected, reused or recycled. We take a deep dive into the company's success story with President, Chris McEwan.
SUPPORTING THE DECARBONIZATION OF NORTH AMERICA WITH PET
Plastic is a life-changing resource and one of the most influential inventions in history. However, the same qualities that make it incredibly useful as a material have led to a colossal global waste challenge.
Aiming to solve this dilemma while innovatively traversing the broad US manufacturing industry, Petainer was founded to develop packaging solutions that minimizes its customers' impact on the environment.
"In the US, we focus exclusively on beverage markets – beer, wine, liquor, coffee and water – and it's fair to say that these sectors are undergoing some drastic, revolutionary changes at present," introduces Chris McEwan, President of Petainer.
Having joined Petainer in 2011, McEwan entered the company as Group Financial Controller, using his role in the financial division to drive growth and profitability.
He was later involved in overseas expansions and in 2016 took on the position of Group Business Development Director, tasked largely with growing the Petainer global footprint across Asia and Latin America, centered around the more unique parts of the product range.
Today, as Petainer's President of the Americas region, McEwan is responsible for all commercial, supply chain and other activities taking place in the area.
"It was evident to me when I joined Petainer they had a slew of sustainability-based packaging products and ideas they wanted to bring to market," he recalls.
"Even in 2011, it was clear that packaging had to evolve at a fast pace, and I felt the company had a great vision and position to do that – from its returnable bottle range to its appetite to lead the market in ever-higher proportions of recycled materials."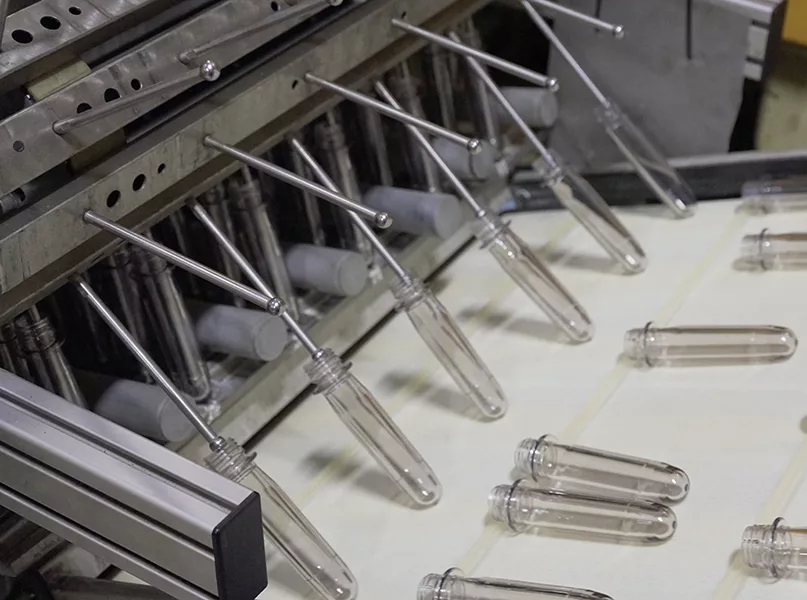 SUCCESS IN SUSTAINABILITY
Petainer offers a wide range of lightweight, sustainable polyethylene terephthalate (PET) packaging solutions, helping its many clients grow their businesses and reduce their carbon footprint.
"We have over 35 years of experience designing and manufacturing high-quality, cost-efficient products with circularity at their core while meeting the highest industry standards for safety and product protection," McEwan sets out.
Aiming to support decarbonization, Petainer produces one-way PET bottles, refillable and one-way water cooler bottles, one-way kegs, preforms and refillable bottles. This is part of the company's wider ambition to create a circular economy for PET resin, in order to ensure all products are reusable or recyclable and to transform waste into a valuable resource.
"We guide our clients through every step of the packaging process to optimize the design of their products and provide lighter, easy-to-recycle, solutions tailored to their business," he elaborates.
"In the packaging world, dropping small amounts of weight can have a huge effect when multiplied across a year's worth of supply.
"Proportionately, we are one of the largest users of PET in single-use containers and we lead the way in refillable bottles for the beverage industry."
Today, Petainer manufactures worldwide, aiming to supply products as efficiently and sustainably as possible. The company takes a regionalized approach to key markets in Europe, the Americas and Asia to ensure that it offers customers commercial, product and technical expertise. Across its sites, Petainer has around 300 employees, with many team members now celebrating 20 years of esteemed service.
INVESTMENT AND OWNERSHIP
Petainer is proud to be owned by Ara Partners, a US-based investment house which specializes in carbon reduction-driven private enterprises. Its mission is to decarbonize the global economy through better, more environmentally friendly business models.
Founded in 2017, in Houston, Texas, the company's investment strategy has now expanded successfully to Europe. Sectors which have been invested in so far include industrial and manufacturing, chemicals and materials, energy efficiency and green fuels.
"The Ara Partners team itself is made up of carbon reduction specialists who can truly partner with our management teams to assist in improving the supply proposition for end users," explains McEwan.
This investment strategy is based on supporting Petainer's operating base. As part of the acquisition, Ara Partners has made clear its support of "reuse" as a key sustainability solution.
Funds have now been made available for Petainer to expand the production of its refillable bottles and watercoolers to Western Europe and Central America, adhering to the core of Petainer's mission – to support the decarbonization of well-established markets.
"We offer brands and producers a way to reduce their Scope 3 emissions, whilst giving customers the option to select a carbon smart packaging option," he adds.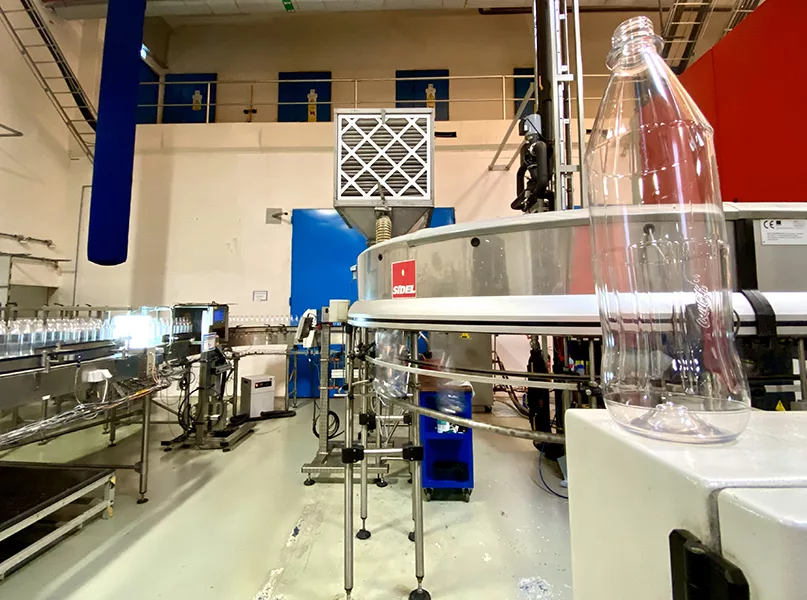 INVESTING IN THE FUTURE
2022 saw a huge transition year for Petainer and resulted in the opening of two new factories in the US. Both facilities are PET blowmolding locations with a range of production capacities from small 250 mililiter (ml) bottles to large 30 liter (l) containers, sourcing preforms from elsewhere in the Petainer Group.
These investments came in response to increasing demand for such products during and after the COVID-19 pandemic as businesses were looking for other packaging solutions to complement or replace their existing options.
"Our products have broadened packaging choices for businesses and consumers alike. We are passionate about servicing the market and therefore it has been a great honor for us to select our locations in Western Idaho and West Tennessee, which offer quick communication and convenient freight rates, as well as providing jobs to specialists for those localities," McEwan tells us.
Throughout the various markets that Petainer continues to serve, retail is pivoting towards climate-smart packaging, a form of material that possesses low emissions and is recyclable. This signifies a gargantuan industry shift in gradually moving from glass to PET bottles.
"We have seen an important trend developing where beverage companies have noted the environmental harm associated with heavy glass bottles that are extremely energy intensive to make," notes McEwan.
"I see the market shifting away from glass towards reusable PET, and I think that is the path forward for our product solutions. I hope that as we move further forward, we will be introducing the reusable range into broader markets," he expands.
Reusable PET is sustainable, with up to 81 percent less carbon emissions compared to refillable glass over its lifespan. Petainer has invested heavily in its refillable PET solutions and now uses technical expertise built up over two decades to constantly improve the life of its comprehensive reusable product range.
"Likewise in the large format containers, we have options that reduce emissions. Our one-way kegs have weight benefits versus steel kegs, whilst also reducing logistics headaches for our customers. Our refillable and single-use water cooler bottles are made from PET instead of the industry standard polycarbonate. The key benefits here are that PET Bispehnol A is free and also doesn't require an energy-intensive annealing (heating) process which is required to strengthen polycarbonate bottles."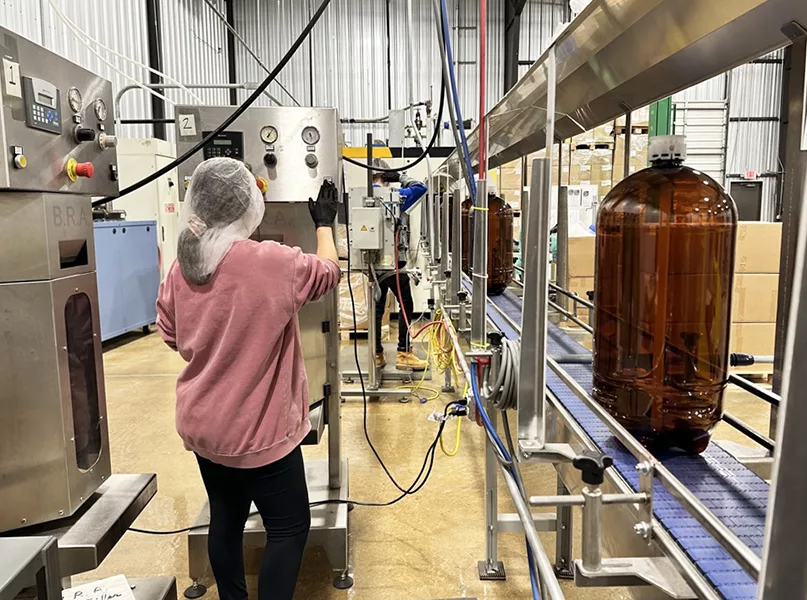 PURSUING PERFECT PARTNERSHIPS
Petainer is a business that thinks of its customers and suppliers as partners.
"The best projects that we work on are those that involve a high degree of collaboration from third parties – whether suppliers, customers or other stakeholders," McEwan tells us.
It is often in these discussions, where problems are shared, that new projects come about with the ability to truly create a win-win scenario for all parties involved.
"We are unlike most PET packaging companies as our supply base is more diverse due to the specialist nature of some parts of our product range," he continues.
As such, Petainer has set up a Product Development, Commercial and Supply Chain team that works collaboratively with third parties to achieve some of the ambitious goals that the company sets itself.
One key challenge that many businesses are facing today is meeting carbon reduction and sustainability targets. Making these goals credible and achievable calls for effective cooperation throughout the supply chain.
"We work with suppliers to ensure we are using the best materials to manufacture with, and so that our teams can offer cutting-edge solutions in the market," McEwan adds.
Similarly, Petainer remains committed to complete transparency in its manufacturing to allow customers and end-use consumers to make the most sustainable choices possible.
McEwan is excited for the next chapter in the story of the company, as it continues to develop and evolve.
"As always with Petainer, there is a lot going on right now, including some exciting expansion plans and revolutionary product extensions. Our priorities are to produce great products made by committed employees with a high level of customer satisfaction – and if we do that then the financial performance of the business will naturally look after itself."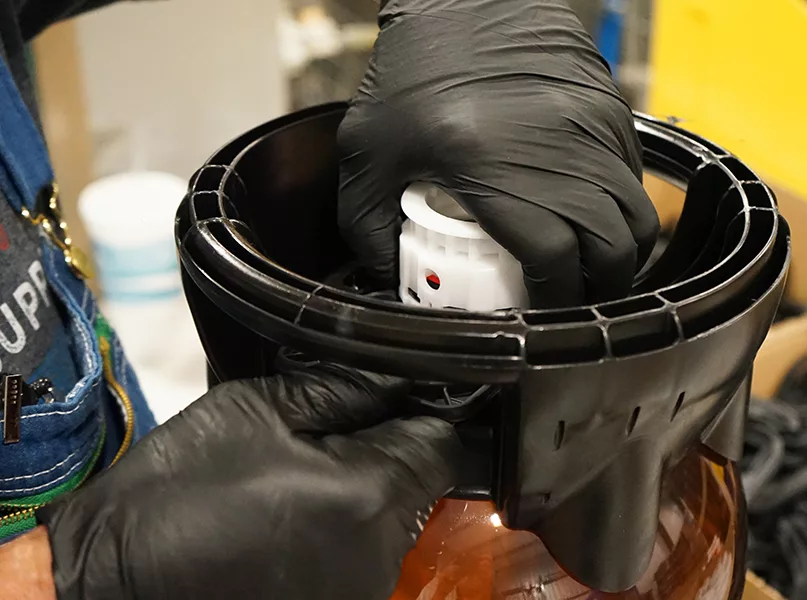 PETAINER PARTNER