Delivering life-enhancing performance in infusion therapy and enteral feeding systems, we discuss the impact that Moog Medical has on the lives of patients with Vice President and General Manager, Mike Henderson.
LIFE-ENHANCING PERFORMANCE PUMPS
The healthcare industry in the US has been in a constant state of flux due to the COVID-19 pandemic.
The system has been under stress for many reasons, and supply chain disruptions at all levels have prevailed.
However, at the end of the day, it's deeply rewarding for Moog Medical (Moog) to be designing, producing, and distributing products and services that provide relief to many people afflicted with various maladies.
"It's even more rewarding to provide many of our products worldwide; we touch a lot of lives across the planet," states Mike Henderson, Vice President and General Manager of Moog.
"What motivates me about the healthcare industry is the opportunity to help so many people by using my experience, expertise, and skills to continually improve our products and services. I use these same skills to help improve the efficiency of our operations and thereby increase the value of our business to employees, suppliers, communities, and shareholders."
IMPACTFUL PERFORMANCE
Moog is the medical device division of Moog Inc., whose advanced motion control products are designed and manufactured for aerospace, defense, industrial, and medical applications where precise control of velocity, force, acceleration, and fluid flow are critical.
For over 20 years, Moog has designed proven, reliable, and easy-to-use infusion pumps and enteral feeding pumps that provide precise and steady fluid delivery.
"We are the second-largest enteral feeding pumps and sets company in the world when we combine our own domestic Moog-branded products with our original equipment manufacturer (OEM) products produced for three of the world's largest clinical food companies," acclaims Henderson.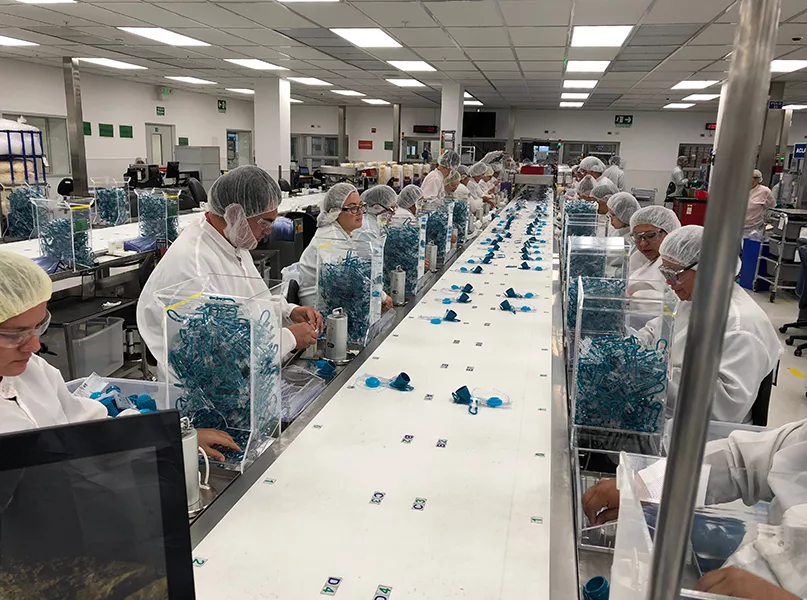 Advancing the delivery of infusion therapy, Moog's industry-leading infusion pump expertise and collaboration with customers and patients continue to benefit the delivery of healthcare and enhance patient and caregiver outcomes.
Moog's enteral feeding pumps, meanwhile, have enabled both pediatric and adult tube-fed patients to follow prescribed feeding regimes.
Powerful enough to use in a hospital and lightweight enough for patients to wear at home or on the go, these pumps deliver personalized nutrition anytime, anywhere.
The company's product offering also includes ambulatory IV pumps and sets for the North American market, where it has the largest market share in that segment.
Ultrasonic sensors and high-powered surgical handpieces are also designed and manufactured by Moog for many of the biggest medical device companies globally.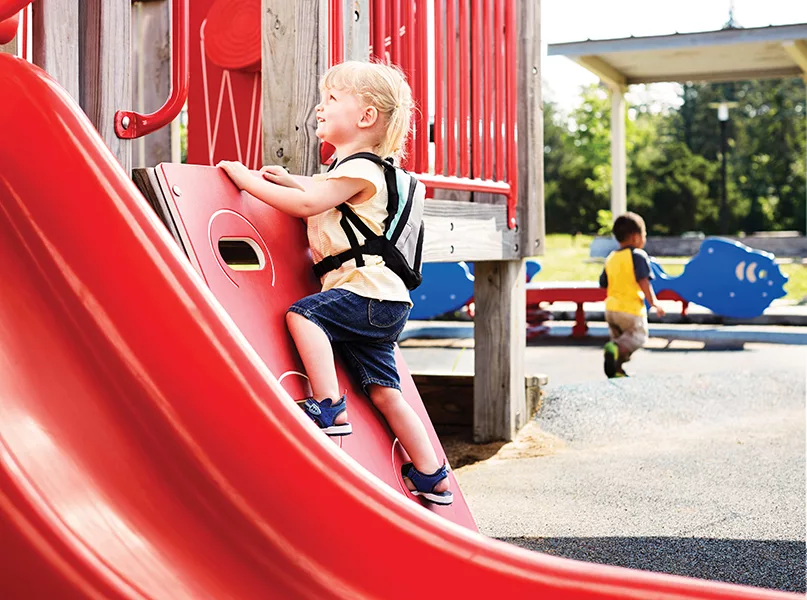 LEAN, GREEN FACILITIES
Moog manufactures and services its products in two facilities located in Salt Lake City, Utah.
These are complemented by a manufacturing plant in Alajuela, Costa Rica, as well as Vilnius, Lithuania, where Moog also services its European pumps.
All of Moog's facilities have emphasized lean techniques and continual improvement as part of its working philosophy.
"Over the past 10 years or so, the integration of lean enterprise into our way of working has been a top priority," Henderson emphasizes.
In Costa Rica, for example, the team has endeavored to integrate the guiding principles of the Shingo Model™, which are the basis for building a sustainable culture of organizational excellence.
For its efforts, the Shingo Institute this year awarded Moog the Shingo Bronze Medallion, which recognizes organizations in the earlier stages of cultural transformation.
The factory in Costa Rica is also certified as carbon neutral, with Moog working on achieving this certification at its other locations by the end of the year, exemplifying its very active focus on environmental, social, and governance (ESG) practices.
Indeed, 100 percent of the power at Moog's facilities is generated via renewable sources. This is alongside a strong waste management program, extensive employee health and safety program, and several employee resource groups within the entire Moog Inc. organization for women, the LGBTQ+ community, veterans, and more.
Across all sites, Moog is also standardizing all of its quality management systems (QMS), including the document management process, through MasterControl's connected QMS and manufacturing execution systems (MES) software.
"This will allow us to move work, be it engineering or manufacturing, between facilities with a common set of procedures and document processes," explains Henderson.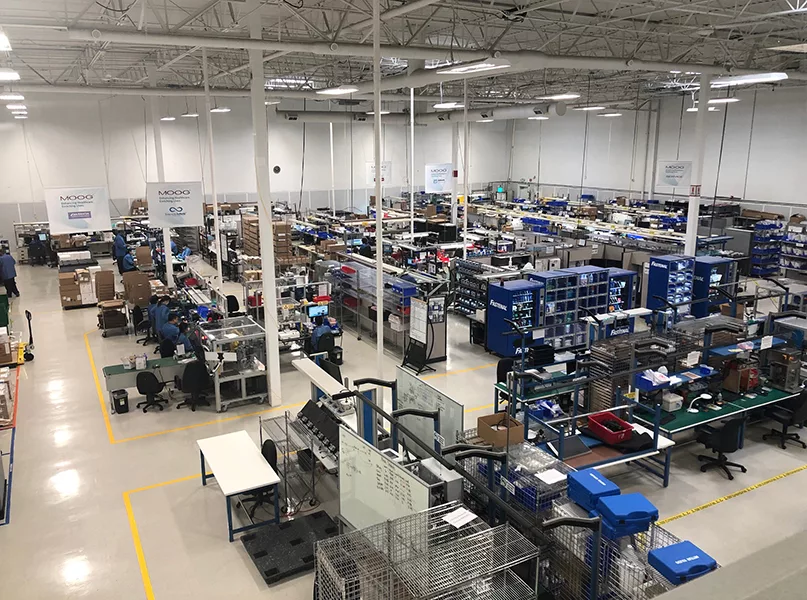 PEOPLE-CENTRIC PHILOSOPHY
Additionally, Moog has invested in developing the ability to bi-directionally communicate with its pump products through cloud infrastructure.
"Our next step is to commercialize what we have learned, and we're in the process of doing that now," Henderson reveals.
Always on the lookout for compatible products to add to its portfolio, Moog is also currently exploring several new pumping technologies being developed by start-ups that do not have the scale to break into the market with their own products.
Moog designs the very best products and services available through the esteemed combination of its high-caliber working environment and 1,100+ dedicated employees.
"Our clinical staff are the best in the business, our Sales, R&D, Supply Chain and Operations teams are world-class, our administrative staff are top drawer; all in all, these people are the secret to our success," highlights Henderson.
Moog believes in its people, and that work can be a rewarding and satisfying experience for all in an atmosphere of mutual trust and confidence.
This has been the overarching philosophy of Moog Inc. as a whole ever since Bill Moog founded the company in 1951, and it remains in place to this day.
"Moog Inc. has a set of values and principles that all divisions within the company seek to achieve," Henderson outlines.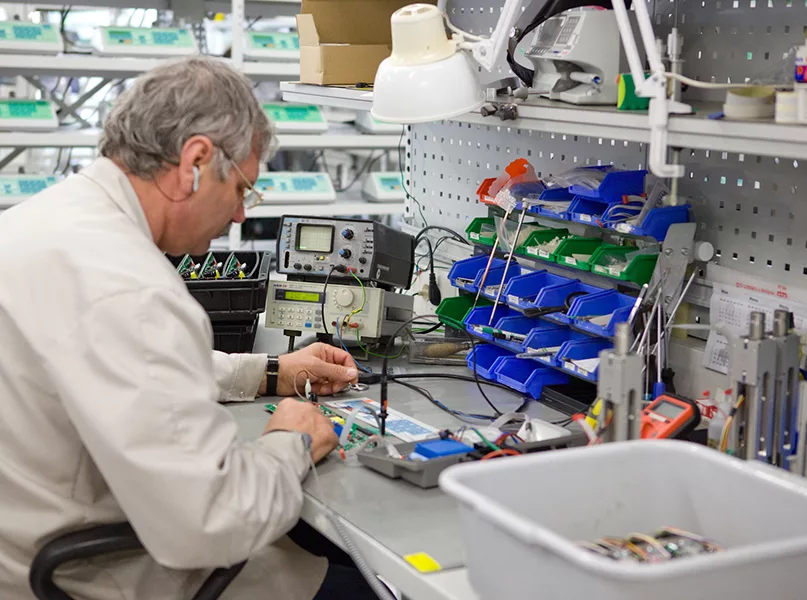 In the words of recently-appointed CEO, Pat Roach, who has been with the business for more than 30 years, the celebrated culture and core values that encompass Moog Inc. help it stand out from other companies.
Of equal importance to Moog are its long-term relationships with suppliers, who were able to keep pace with the 20 percent increase in demand for the company's enteral and IV pumps during the COVID-19 pandemic.
Moog was likewise able to increase its capacity to meet this growth in demand during the pandemic. However, it was nevertheless a testing period in which the company experienced an inornate number of supply chain challenges.
"While we are no longer facing as many problems as we did six months ago, we are still challenged from time to time," acknowledges Henderson.
PRIORITIZING PATIENTS
Despite the demands and challenges that Moog had to overcome during the pandemic, its number one priority is unwavering: to build and distribute the safest, most effective enteral and ambulatory IV pumps and sets for its most important stakeholders – patients and caregivers.
"If we do this right, then all of our other stakeholders are taken care of, and our mission of enhancing healthcare and enriching lives is achieved," Henderson affirms.
Looking ahead, the company has developed a new IV pump for the US and European markets, which is currently being evaluated by the Food and Drug Administration (FDA) and a Notified Body in the European Union (EU).
"We hope to gain marketing clearance and launch the product. We also plan to continue to expand our market share in all the segments where we ply our trade," concludes Henderson.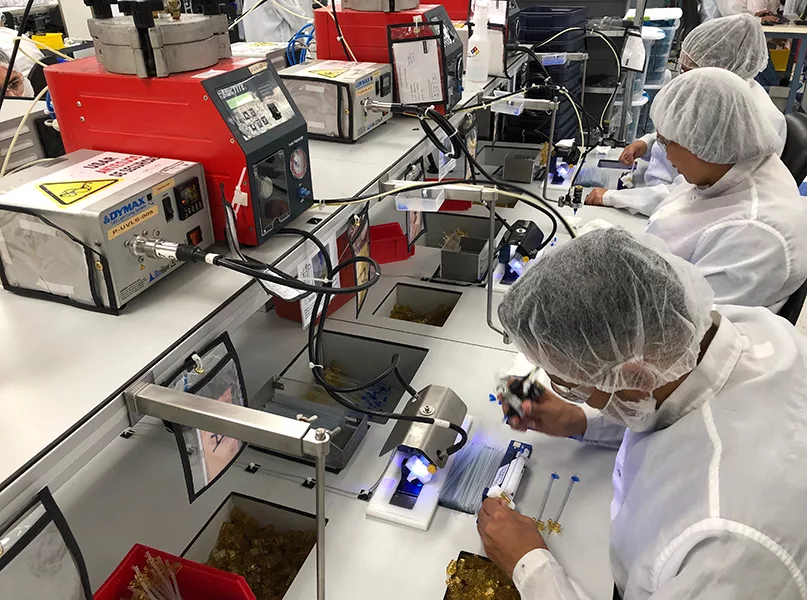 MOOG MEDICAL PARTNERS