Hill Fire Protection has undergone a whopping growth trajectory in recent years. We speak to President Shannon Coomes about the business acquisitions that have elevated the company to a top position as one of America's premiere full-service fire protection contractors.
THE SUMMIT OF CONSTRUCTION
"We are very well diversified as a business across many different markets, so we see great opportunity in various areas, such as healthcare, higher education, data centers, high rises, as well as sprinkler inspections and maintenance. Leveraging this variation in business really helped us power through the COVID-19 pandemic."
2020 was without doubt an uncertain time for the construction industry, among others, and such an impact lingers in the present. For Hill Fire Protection (Hill Fire), this time was no different.
Hill Fire is a proudly female-owned and female-run company, partially owned by Hill Mechanical Corp (Hill Mechanical), a subsidiary of Hill Group, a Chicago-based mechanical contracting firm specializing in virtual design, construction, service, maintenance, HVAC (heating, ventilation, and air conditioning),, plumbing, sprinkler systems, and fire protection. Founded in 1936, Hill Group has been an industry leader in technology, best-practice design and construction processes. Today, the company ranks as one of the US' premier full-service mechanical contracting organizations, dedicated to building occupancy comfort and safety.  
Shannon Coomes, orator of the opening statement, is the President and principal owner of Hill Fire, one of the businesses that Hill Mechanical owns a percentage of.
Working on multiple physical projects along with on-site contractors, the COVID-19 pandemic impacted the company's productivity heavily, due to social restrictions and related safety concerns, on top of other issues.
"2020 was the only year we didn't see growth in the business, but despite this disruption and consequential loss in productivity, our partnerships have really helped us power through," reveals Coomes.
"We are currently back to a more "normal" level, but we are still seeing supply chain issues, such as the increasing price of materials, the demand for increased labor and delivery pay, and even talent acquisition along with employee retention. The mindset has changed, and people switch up careers and workplaces more frequently than we've seen in the past."
By nature of Hill Fire's product and service offerings, the company relies on skilled labor, requiring time investment in trained employees, and on-site operation, having previously been subject to the restrictive guidelines of the COVID-19 pandemic. Yet, the present has seen Hill Fire expand and grow further than ever before.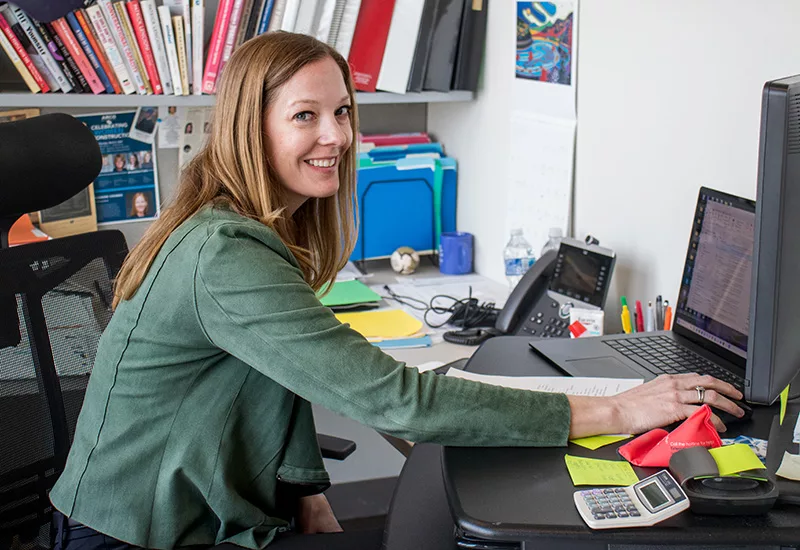 TRIPLE GROWTH
In recent years, Hill Fire has seen substantial growth via three separate acquisitions, which are all opportunities that have reached out to the company rather than by request, the first of which was a succession in 2014.
"This was a company that didn't have someone to take over their business and was looking to sell, but wanted to make sure that all of their employees were taken care of, transitioned to another company and integrated into a reputable business. So, the entire team moved into our office," Coomes explains.
This was Coomes' first taste of business acquisition, and following a busy integration process that involved new team members and additional members of management, the result was overtly positive, both socially and financially. Through this single primary acquisition, Hill Fire grew its annual turnover to $14 million, followed by $23 million the following year, and in under three years the company had paid off its return on investment (ROI).
"It was an incredibly successful undertaking, and we continued to favor these kinds of acquisitions," she tells us. "The second took place in 2021. It was a fit-out company that had been operating in the business for roughly nine years with three owners, based out of northwest Indiana. Hill Fire had just started to operate in the region for around three years, they were probably our top competitor out there, and we had always thought that if we were ever looking to join with another company, we would preferably want it to be them. Ironically, they approached us and asked if Hill Fire would be interested in buying them."
This secondary acquisition was swift, with the company being purchased by Hill Fire in three months compared with the previous which had exceeded six. Through this partnership, Hill Fire leveraged the company's existing relationships in the regional fitting business and offered scaled-up services that it could previously not carry out due to the limited size of its operations. The integration combined the best of both worlds, merging Hill Fire's operational size with industry contacts, and of course, amalgamating the expertise of both.
"Our final and most recent acquisition took place in August last year," Coomes continues. "We got a call in June 2022, asking if we were interested in a company in Indianapolis. Initially, I rejected the proposal as we knew little about them and the process of integration is generally difficult. On top of this, they did not exist as a union company unlike Hill Fire."
However, after some discussion and meeting the team, it was clear that the acquisition would work. According to Coomes, it was a challenging process as the owners were not involved, with a small piece of the overall company being divested instead.
"Usually, when owners are involved, they care about the people, but this acquisition became very transactional, very different to what we are used to in the construction industry, which is normally all about people, relationships and working together," Coomes explains. "I'm used to working with small companies owned by families. When we met them, we had to negotiate with the unions in three different cities where they had ongoing work (Ohio, Kentucky and Indianapolis) to receive grants for the pay differential for the rates, and then had to incorporate a unionized workforce who we weren't familiar with."
But it was worth the effort; six weeks of hard work resulted in a brilliant transition that has seen Hill Fire's team expand its presence and overall results. Hill Fire's growth through these multiple acquisitions has marked a unique period for the company.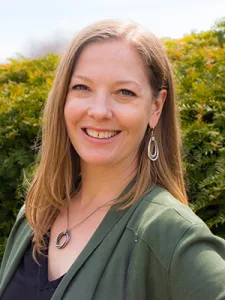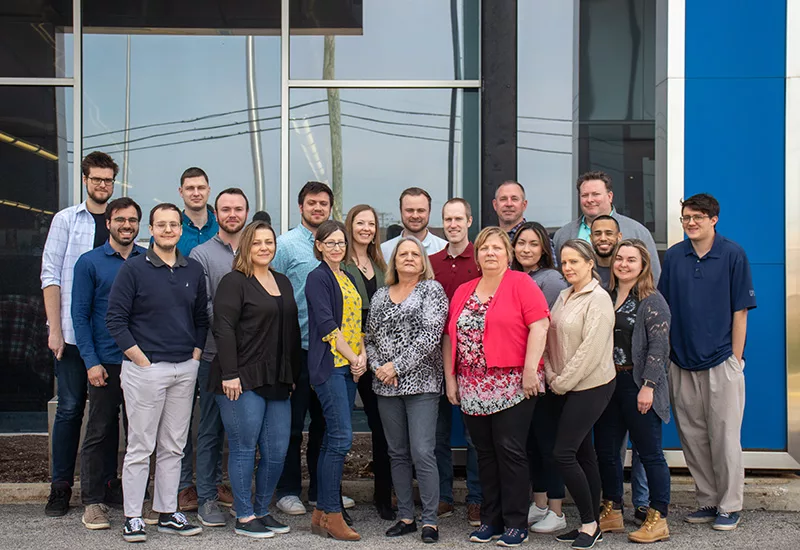 DRIVING GROWTH
Coomes has been with Hill Fire for almost 13 years, and has witnessed the growth of the company while bringing her own industry experience to the fore.
"When I graduated from college, my knowledge of the construction industry was limited. So, I put myself through school, worked three jobs, got my engineering degree and really was just looking to find the right company to join so that I was able to grow it," she reflects.
Coomes began in the fire sprinkler contractor space under Northstar Fire Protection (Northstar), a competitor of Hill Fire at the time. After becoming Project Manager, her activity and involvement in the business scaled up, working in the field and taking an active lead in recruiting new employees, which led her to the position of Branch Manager, soaking up as much knowledge as possible along the way. Since that time, Coomes' energy has been ceaseless.
It was in 2004 that she received a call from a recruiter and met with Jim Hill, President of Hill Group, filling a position at the company after only three weeks, bringing with her the skills, experience and drive to make an impact that Coomes had carried through Northstar.
"After my experience at Northstar, I wanted to be with a stable and reputable company, especially knowing I was starting a family and would be a working mother," Coomes tells us. "Hill Group had a great reputation and some pretty big growth plans, but the team in Chicago had some struggles; I put myself forward and was driven to make this business a success.
"I was given autonomy to get things done, and we changed the mindset of the team, upgrading the talent and building a new group. A lot of people joined us at that time and many have stuck with the company to see the growth and change over the years. Back then, we were generating $3.5 million in revenue; this slowly doubled, then doubled again, and by the fourth year Hill Fire had quadrupled in size. It has been over 12 years, and today we are generating around $42 million!"
This substantial track record of success is thanks to Hill Fire's hard working and dedicated employees and management team, each of whom value individual and collective efforts.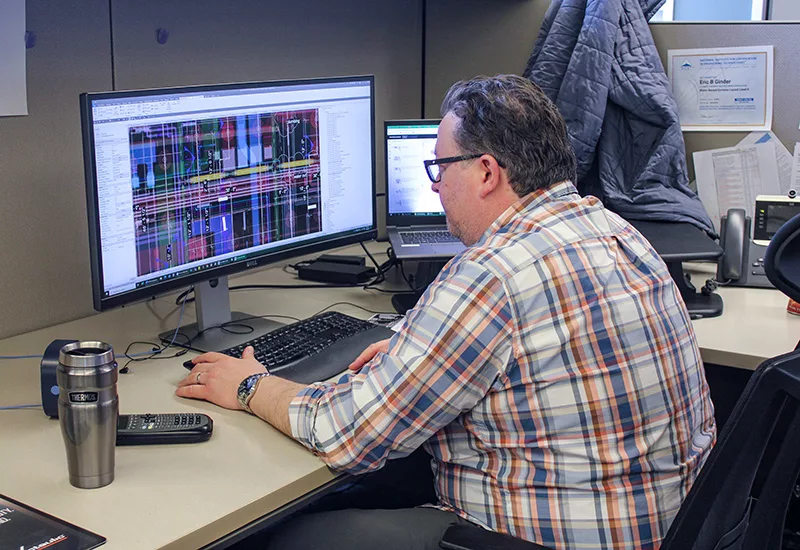 TEAMWORK AT THE FORE
Following the multiple recent acquisitions, it has been integral for Hill Fire to incorporate new employees and management into its existing company structure. Part of this is adapting the office culture, ensuring that every employee feels at home in a new environment.
"We really focused on the culture and the people, and teamwork is at our core – we don't make a product, we install systems in buildings and we have to design and fabricate such things, working together between the many divisions and offices," Coomes says.
These teams are at the center of Hill Fire and work together to deliver the company's many projects and meet business goals. Team building and social events are common, and the company makes sure to celebrate individual and collaborative milestones, whether that is a birthday, life event, or work goal.
"Most importantly, we recognize the value of hard work coupled with flexibility," Coomes adds. "Family comes first, and if somebody is exhausted from work and needs to take care of family-related matters, we encourage them to get home early or take an afternoon off. This work-life balance is an important part of our continued success and the well-being of everyone involved."
Hill Fire's present activities envelop multiple data center developments and high-profile projects, the latter of which includes the Obama Presidential Library in Chicago. Alongside significant projects such as this, Hill Fire's focus is set on the training and development of its employees across its various offices, having grown so significantly in recent years.