At the frontline of new IT trends, Luca Jacobellis, President of 1Path, paves the way to helping organizations navigate technology with confidence
INTRODUCTION
As the name suggests, there is only one path that leads to true technological excellence for end-to-end IT provider, 1Path.
The company began life as a merger of three separate technology entities to create a new type of managed services provider (MSP), one that caters to every step of a client's technological journey from building infrastructure to IT support and management.
A provider of both foundational and formative IT services, including structured cabling, cybersecurity, data analytics, and workflow automation, 1Path ensures that clients receive the right tools and guidance to meet and exceed their technology goals.
"First and foremost, 1Path is an IT outsourcer," begins Luca Jacobellis, President of 1Path. "There are more options than ever today – hardware, software, cloud providers and so on – that can feel overwhelming and keep businesses from moving forward."
That's where 1Path comes in, unburdening businesses by providing proven, transparent and personalized IT strategies, whether they are looking for a holistic outsourced IT partner or to augment their current team with an accountable MSP.
"We serve clients with between 25 and 1,000 employees. For smaller companies we tend to act as the entire IT department, whereas for larger businesses we form part of a wider department with specific scopes of responsibility," Jacobellis adds.
With 1Path's tailored solutions taking the stress and distractions out of IT management and allowing companies to focus on other business concerns, it means that technology worries are a thing of the past.
As a dependable technology partner, 1Path has an unwavering commitment to clients and their IT needs, providing companies with new, more efficient ways to complete tasks, meet their goals and reach new heights.
To do so, cultural alignment is of utmost importance to 1Path, alignment that requires a certain degree of IT maturity from like-minded companies whose desire is to technologically grow and evolve.
"We view IT maturity as a process of continuous improvement. There are always new things to learn and improved best practices or compliance regulations to adhere to," outlines Jacobellis.
"1Path believes that having closely matching levels of operational maturity makes for a great business partnership, especially with organizations that are looking for a competitive edge through their own digital transformation."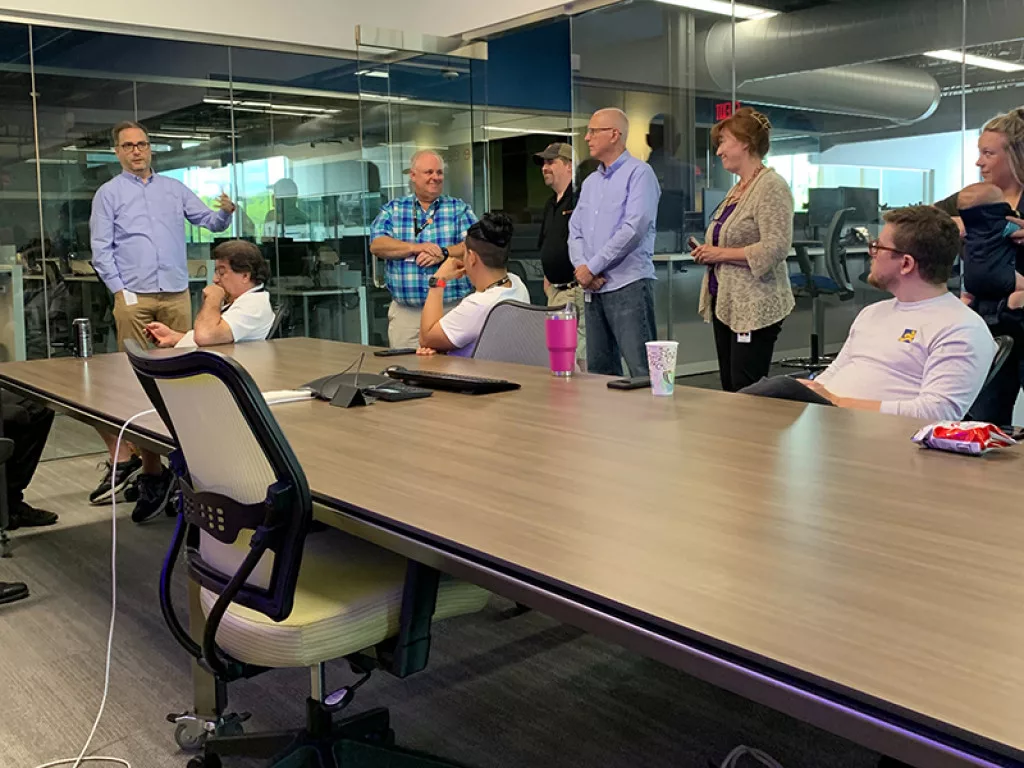 OUTSOURCED QUALITY
By outsourcing IT departments to 1Path, companies can rely on a true IT consultant to look at their business strategy, create a technology roadmap, drive down costs and keep data secure.
Crucial to gaining a competitive advantage in the marketplace is finding an IT partner such as 1Path with the accountability and integrity to keep files safe, whilst making it easy to share, access and understand data.
In doing so, companies can achieve their long-term goals and plan for the future with adaptive cloud technology, reliable backups, and predictive data analytics, as part of a flexible setup that allows businesses to adapt to the ever-changing nature of technology and IT solutions.
With 1Path's cost-effective expertise, meanwhile, on-demand access is provided to a range of industry- and solution-specific engineers when it counts, and at a fraction of the cost. Outsourced 1Path solutions also result in simplified technology management, covering areas such as cloud migration, task automation, and Microsoft software.
But crucially, at a time when cybersecurity is becoming more and more challenging, the protection and reliability of 1Path's solutions are keeping businesses operational no matter what.
"Targeted cyber attacks are well documented at this point, but there have been some particularly notable broad attacks on the likes of Microsoft, SolarWinds and Kaseya over the last year or so," Jacobellis acknowledges.
"In the case of Microsoft, 1Path was able to react quickly to the news and get their systems patched. Many did not, however, so there were several examples of how a broad attack became a targeted one when the proper steps were not followed."
Through 1Path's advanced cybersecurity and trusted procurement services, together with its bundled pricing structure and delivery model, businesses can depend on advanced security operations, tools and processes to prevent hacks or ransomware attacks.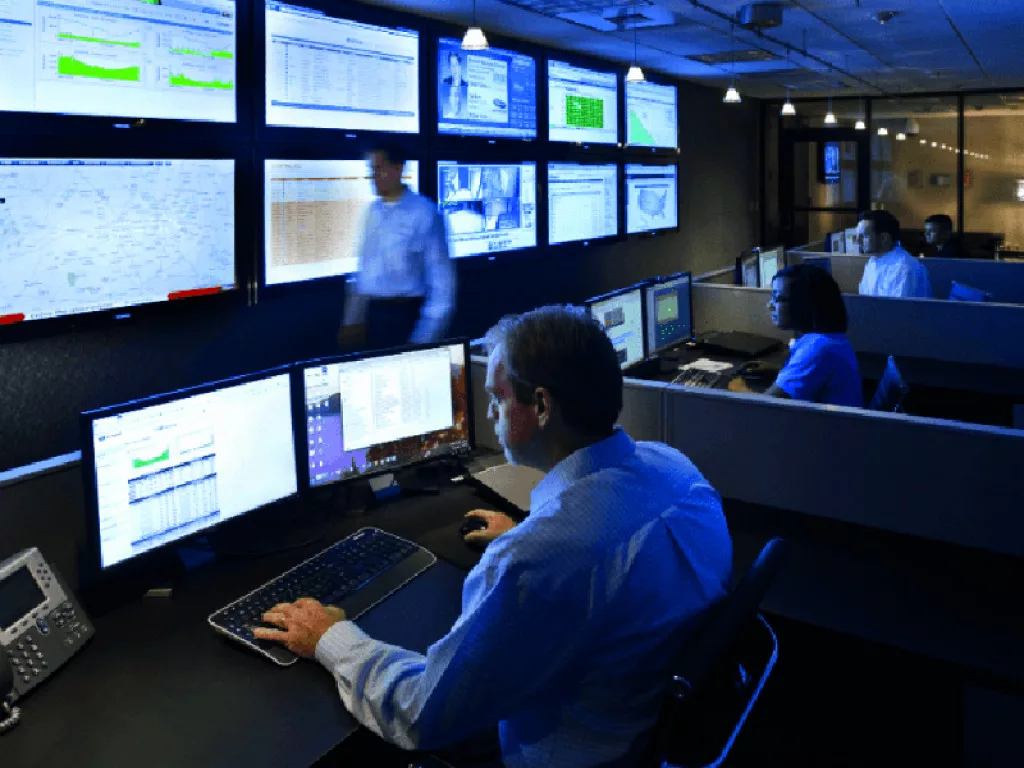 BEST-IN-CLASS SERVICE
1Path's expert engineers, technicians and account managers are hired from across the technological field. Providing for all consumer needs in one place as part of one team, they are guided by 1Path's core values of accountability, teamwork and integrity in order to deliver IT excellence.
"Our largest focus is always on our core values. We recruit based on these values, and just this year alone there will have been nearly 1,000 1Path employees nominated in recognition of living up to them," emphasizes Jacobellis.
To provide a best-in-class service for its clients, who span across a number of major industries, 1Path is dedicated to developing talent through its apprenticeship program together with the Computing Technology Industry Association (CompTIA), an American non-profit considered one of the IT industry's top trade associations.
The CompTIA affiliation, and the credentials apprentices gain through the program, are industry recognized and can help prospective employees to edge out the competition when it comes to tech jobs.
"The program will equip our apprentices with the technical competencies they need to grow in their careers with 1Path as project managers, helpdesk support specialists, network technicians and cybersecurity experts," Jacobellis explains.
"We also want to expand IT career opportunities for women and individuals with disabilities in order to strengthen 1Path's diversity."
2022 is shaping up to be an exciting year for the talented team at 1Path, with mid-market companies identified as an area of untapped potential.
"We see organizations with 100 to 1,000 employees as being underserved by service providers, particularly those within the healthcare and professional services industries," observes Jacobellis.
"There are thousands of providers in the small business space, and whilst many offer point solutions to the mid-market, there are very few comprehensive offerings."
For this reason, 1Path is doubling down on its consultative approach to client partnerships by forming a new consultancy team headed by Chief Technology Officer, Patrick Kinsella, who is taking on the role of Managing Director of Consulting. With an assessment-led approach, the consultancy team engages with organizations to help guide them to success.
"A good example is during a merger or acquisition, when Patrick and the team have helped organizations to navigate the best way of integrating together," Jacobellis says.
It comes back to the belief that there is only one path that leads to technological excellence, and 1Path is committed to walking side by side with clients every step of the way.