With a focus on the trucking industry, we delve into Acuity Insurance and the products and services that truckers can benefit from, after speaking to Director of Loss Control, Angela Banerjee.
INTRODUCTION
Acuity – the ability to hear, see, or think accurately and clearly.
By definition, Acuity Insurance (Acuity) allows customers and businesses to do just that, with its innovative property and casualty insurance products.
A top regional insurance carrier with over $6 billion in assets and $2 billion in annual premium, Acuity is one of the best-performing, well-run companies in the industry.
"Acuity has been named on Ward's list of 50 top-performing property-casualty customers for 23 consecutive years, putting us in the top two percent of insurers nationwide," acclaims Angela Banerjee, Director of Loss Control.
"We actually have a 100 percent customer claims satisfaction rating, where customers rate our service as good or higher. Among all claimants, including third parties, it is 96 percent."
Protecting what matters most to customers is the number one goal of Acuity, whose claims satisfaction is testament to its ethical and fair treatment of people.
Indeed, recognized with the Better Business Bureau (BBB) Torch Award for Ethics, the company embraces a philosophy of "daring to care" for customers to provide unmatched service.
Claims are handled from start to finish by Acuity's own representatives, rather than third-party adjusters, so customers and agency partners always have one point of contact no matter the complexity or coverage involved.
"Our goal is always one-call resolution. We answer incoming calls within 16 seconds, and our claims service includes same-day, meaningful claim contact," Banerjee outlines.
"Our claims philosophy is based on the understanding that we "rebuild shattered lives". It also reflects our company's common purpose: "With kind hearts, we dare to care for our family of employees, agents, and customers by staring down risk"."
Trusted by more than 120,000 businesses, Acuity is unwaveringly committed to doing business through a network of independent agents, allowing customers to engage with people they know and trust in their communities.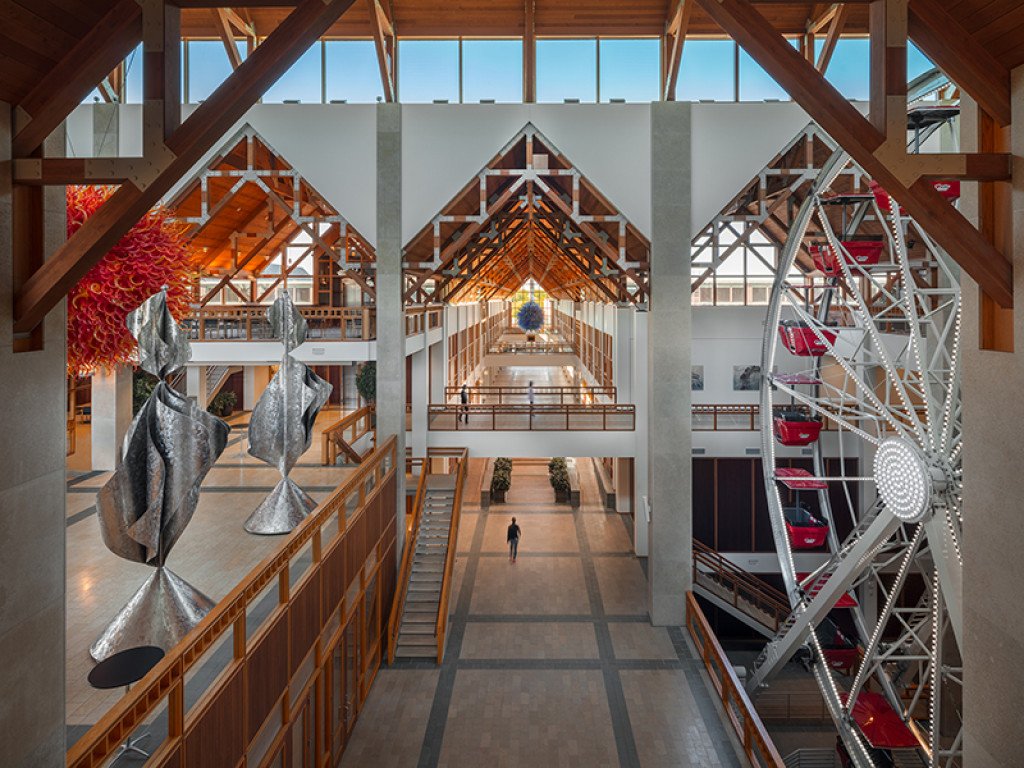 BENEFITS FOR TRUCKERS
An award-winning trucking insurance provider, Acuity is headquartered in Wisconsin and provides cover for over 300,000 vehicles, including 45,000 trucks, for customers ranging from owner-operators to large fleets.
"We know trucking. We've always been an insurer of truckers and motor carriers, and we want to support everything that they do.
"We start with all the coverages you expect, such as commercial auto, cargo, workers' compensation, general and excess liability, as well as trucking-specific coverages such as deadhead (no trailer), bobtail (empty trailer), trailer interchange, and cyber insurance," details Banerjee.
"Our truckers' enhancements provide over 20 coverages with truckers in mind, and we make all the necessary federal and state filings that customers need," she continues.
Acuity offers a plethora of other products and services that truckers benefit from, including a motor carrier toolbox.
This free online resource provides access to tools, programs, and policies designed to help motor carriers comply with regulations such as the Compliance, Safety, Accountability (CSA) program, and improve their overall safety and operations.
A vast collection of trucking safety materials and resources are likewise offered by Acuity at no cost, whilst a network of 62 dedicated loss control professionals provide risk assessments and consultations to trucking insureds.
"Our field loss control representatives' analyses of potential and existing customers enable us to underwrite based on the merits and niches of each business," Banerjee informs us.
"For our trucking accounts, we know that a weak CSA score does not mean a poor fleet safety program. If motor carriers don't have the knowledge or tools to understand their data and improve, we partner and provide those to them.
"We use analytical tools that model the impact of motor carriers' efforts to reduce Federal Motor Carrier Safety Administration (FMCSA) violations that impact their scores, so we can show where they can have the biggest impact."
The modeling of CSA scores and technology advancements provide Acuity with measures to share and consult on, thus having more of an impact on its insureds' performance and road safety.
Acuity's consultations to insured motor carriers also includes Cliff Johnson, Trucking Specialist at Acuity, who has 30 years of personal experience in the trucking industry as a driver and owner.
These loss control efforts not only help the individual motor carrier, but also contribute to highway safety for all.
"Many of us drive nearly every day, and do it without much thought. Anyone who has been impacted by a vehicle accident knows that any effort to improve safety on our roads is worth the effort and can save lives," Banerjee acknowledges.
"We also partner with Truckers Against Traffickers, to distribute their information to our insureds and agents so they can help us fight human trafficking."
Meanwhile, a dedicated in-house customer focus team works to stay on top of industry trends and help create new products and services that truckers need.
Trucker Focus, Acuity's quarterly newsletter, is also delivered to all trucking clients.
"We create engaging customer-facing content, which helps truckers to address operational, safety, and compliance challenges," Banerjee says.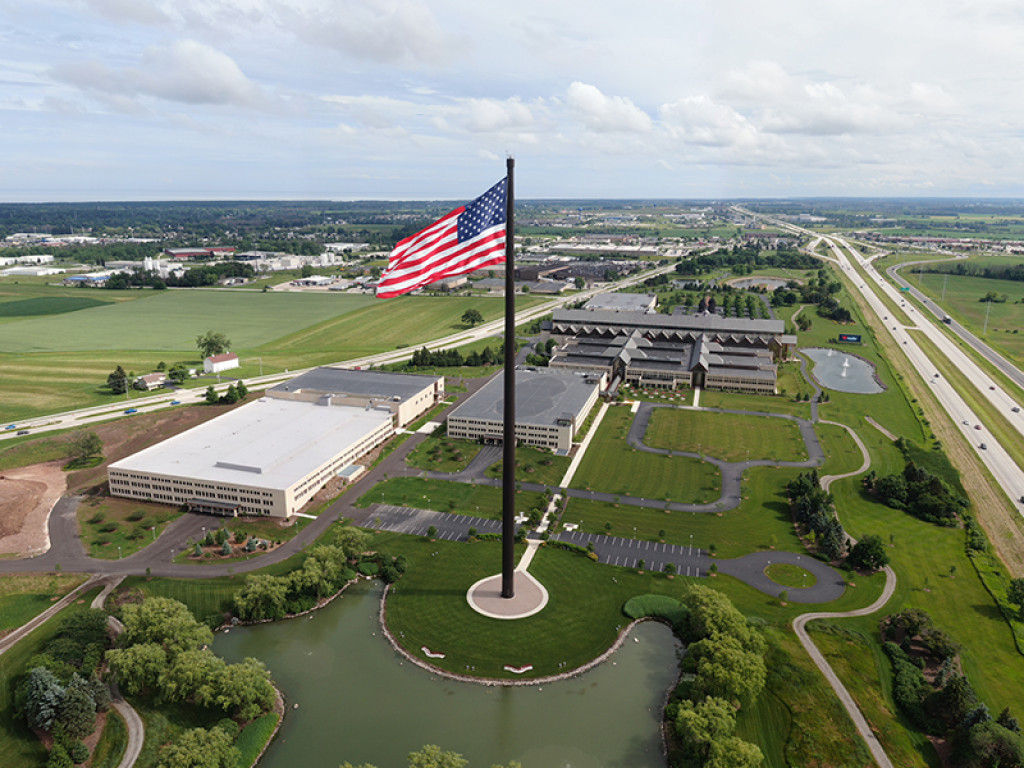 RELATIONSHIP WITH WIT
Acuity is active in over a dozen state and national associations, including Women In Trucking Association, Inc. (WIT).
As a member of WIT, Acuity has enjoyed a close relationship with the association, sponsoring and attending the annual Accelerate! Conference & Expo event and donating to the Women In Trucking Foundation.
"The mission of WIT, to encourage women to enter the trucking industry and foster their development and success, is an important one," emphasizes Banerjee.
"Our relationship with WIT, other trucking associations, and the industry as a whole are important to us, not only to insure them but to support what they do."
The company also sponsors an annual contest for National Truck Driver Appreciation Week, to celebrate and acknowledge the work of truckers.
However, according to the American Trucking Associations (ATA), there is a national shortage of about 80,000 truck drivers, with women heavily underrepresented.
WIT's initiatives empower women, create a path for them to find a career in trucking, and enhance their leadership skills, which will also enhance the resiliency of the industry in years to come.
Acuity is active in a number of other schemes to support women in trucking-related industries. For instance, as a member of the Auto Care Association, the company helped to provide toolkits through the Women in Auto Care initiative to alleviate the toolkit cost barrier for women in the industry.
Through WIT, the importance of diversity, equality, and inclusion (DEI) to Acuity is clear.
"It is a fundamental part of our success. We are fiercely committed to the respect of, and for, the individual," Banerjee affirms.
"Our commitment to DEI is reflected in our entire organization, from our board of directors, to the executive team, to our managers and employee base. We select the best person for the job and empower everyone to pursue professional and personal development."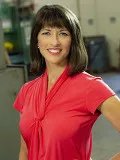 PROMISING GROWTH
Equally, Acuity has an ongoing, iterative strategic planning process that involves everyone in the company.
"Our approach to strategic planning earned us the top overall Innovation Award in 2021 from the National Association of Mutual Insurance Companies (NAMIC)," reveals Banerjee.
Acuity's strategic planning and overall approach to business has helped the company to grow over 12 percent in the last 12 months, seven-fold since the turn of the millennium, and double its top line revenue in the past nine years.
It equates to a growth rate almost triple that of the industry over the past two decades, as Acuity defines its priorities and goals not just for the year ahead, but well into the future.
"There are several key promises we make to agents and employees. They include remaining an independent, mutual company, delivering a world-class claims service, and maintaining a broad appetite for business," Banerjee shares with us.
"We also promise to pursue innovation, maintain our technology leadership, and to not just be a great place to work in the insurance sector, but the best place to work in any industry, guided by sound underwriting principles."