Against the backdrop of COVID-19, John Chapman, President and CEO of San Antonio Regional Hospital, highlights clinical care for communities of the Inland Empire and the growing role of robotics.
INTRODUCTION
In the way we lead our day-to-day lives, the COVID-19 pandemic has turned our world upside down.
Healthcare in particular has been impacted in many significant ways. For example, the pandemic response has necessitated new and creative methods of patient care, such as remote telehealth services.
The industry has equally begun to understand the utmost importance of health equity in the community, having experienced first-hand the inequitable decimation of certain patient demographics from COVID-19.
Many employees in the industry, none more so than nurses, have also had to contend with a huge surge of patients without the assistance of additional staff in the industry, on top of their own personal and medical concerns.
"Most industry experts, and I, believe the recovery will take multiple years, and that we must actively market healthcare careers to students at every level of education," opens John Chapman, President and CEO of San Antonio Regional Hospital (SARH).
"Dealing with COVID-19 has also interrupted or halted strategic plans, as leadership teams have spent the majority of their time handling the pandemic and its impact on our hospitals."
SARH, a 363 not-for-profit acute care hospital located in Upland, California, treated more COVID-19 patients than any other hospital in San Bernardino County at the height of the pandemic and through to today.
Access was delivered by SARH to the latest medical treatments to best serve patients during the pandemic, and the hospital's emergency department (ED) was even among the first in the area to provide monoclonal antibody infusions and treatments.
"We stayed on top of the most recent literature, allowing for immediate shifts in treatment as needed. Quick responses from our care team resulted in at least a 30 percent lower mortality rate compared to the state average," Chapman acclaims.
"SARH was also one of the first in San Bernardino County to open its doors for mass vaccinations, typically vaccinating over 600 community members per day, and partnered with several school districts to vaccinate teachers and staff, recognising the need to get students back into classrooms and create a positive impact within our community."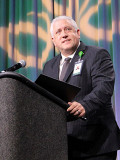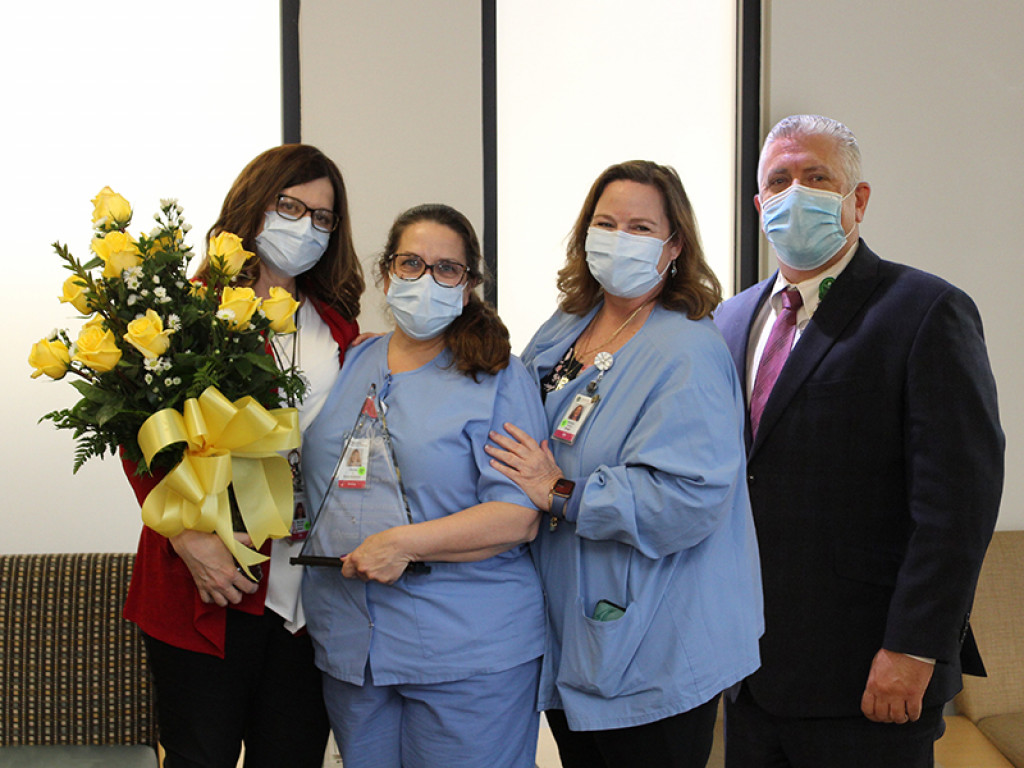 DEMAND FOR CARE
With over 2,300 employees, SARH continues to grow and is proud to serve the largest share of the population in San Bernardino County, which at 2.1 million makes it the fifth-most populous county in The Golden State.
However, the region has a concerning dearth of both primary care and behavioral health access. Indeed, latest assessments suggest that over 120 primary care physicians are needed in San Bernardino County.
In an effort to close this deficit, the San Antonio Regional Medical Group was created this year, with the goal of satelliting at least 10 new outpatient service centers, through the combination of primary care clinics and urgent care clinics in the community over the next three to five years.
"We currently have three satellite facilities in the region: Eastvale San Antonio Medical Plaza, Rancho San Antonio Medical Plaza in Rancho Cucamonga, and Sierra San Antonio Medical Plaza in Fontana," Chapman notes.
"We plan to staff our primary care clinics with behavioral care specialists. I look forward to continuing the mental health drive, partnering with our regional leaders in hospitals, city and county leadership, and the County Public Health Department.
"Maternal health is also a large part of our focus in the upcoming years, with plans to create a new birthing center with the latest technology and comfort in mind," he continues.
It follows the recent completion of a $160 million expansion in 2017, one of the most important projects in the history of SARH. The expansion included the new 52-bed ED, which has since played a critical role during the pandemic, as well as the 92-bed Vineyard Tower.
Demand for emergency care in the Inland Empire (IE), comprising San Bernardino and Riverside Counties, has continued to grow as the population in the area increases.
"The new ED, which nearly tripled in size, has helped to ease the burden by adding much-needed capacity," emphasises Chapman.
"Vineyard Tower provides the latest medical technology and advanced care delivery systems, along with the comfort of private rooms. We have also opened our third best-in-class interventional cardiology suite, focused on cutting-edge procedures such as TAVR, LVAD, and EP mapping and ablations."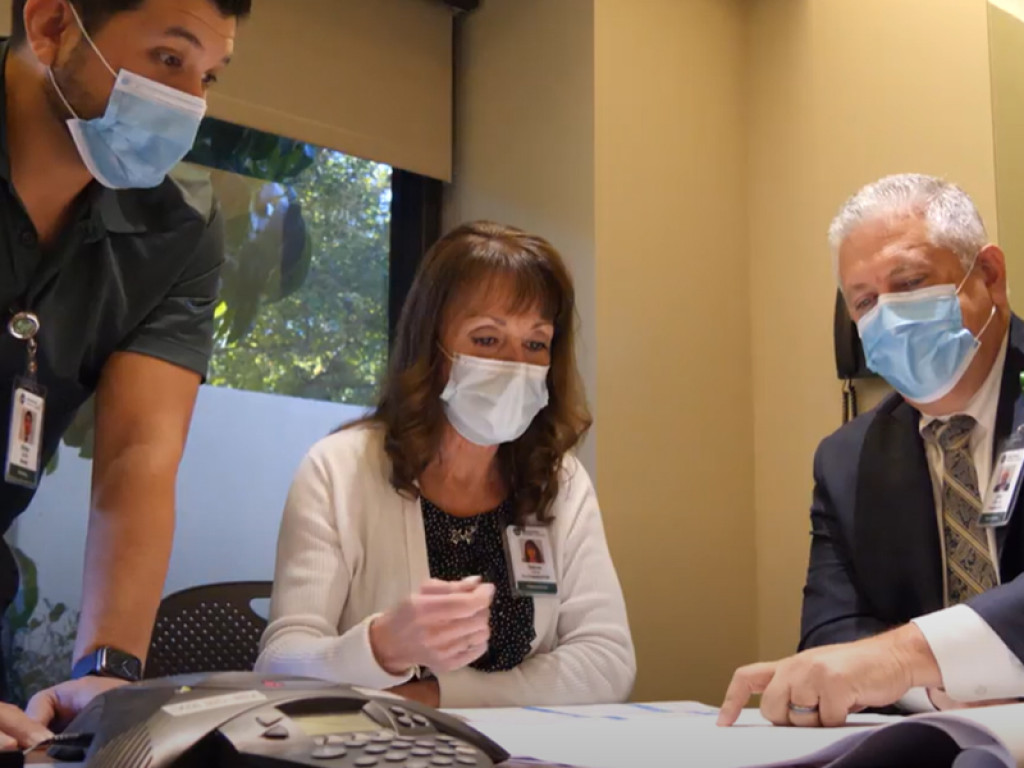 HEALTH ENABLED BY TECHNOLOGY
The vision of SARH is to be a leader in creating healthy futures for communities, and as such, patients are one of the hospital's key priorities and central to all decisions.
The Lewis-San Antonio Healthy Communities Institute (HCI) was established in 2016 to provide opportunities for partnered solutions that positively impact the region's health.
HCI focuses on community outreach, offering health education classes to parents and students in surrounding school districts, community physician lectures in both English and Spanish, as well as health screenings to underprivileged communities.
The program also focuses on building relationships within the community, to allow pathways for future workforce development.
"We seek to establish robust pipelines for all possible job types, and are investing in pipelines out of high school, community college, and universities to fill both clinical and non-clinical needs," Chapman reveals.
"Developing and investing into that symbiotic relationship is a win-win for our community and our hospital."
As the highest-scoring hospital in IE in terms of quality and patient satisfaction, according to Medicare, SARH has dedicated performance improvement teams that prioritize the identification of opportunities to continuously improve quality and safety metrics.
"For example, we are proud of our cutting-edge ultraviolet (UV) robotic technology, used for sanitizing our clostridium difficile (C. diff) patient rooms and other isolation rooms, significantly reducing the risk of hospital-acquired infections," Chapman outlines.
"We have introduced the use of coated chlorhexidine/silver sulfadiazine antimicrobial catheters for central line bloodstream infections, and invested in both da Vinci and Mako orthopedic robotics in our operating rooms to improve the accuracy and outcomes of surgical interventions."
SARH continues to invest in technology, such as robotics, that can help to diagnose and treat patients. For Chapman, robotic-assisted surgery is perhaps the most cutting-edge medical technology of modern times.
"Robotics are helping to transform the healthcare industry through the benefits it offers to patients, such as fewer complications, quicker recovery, less blood loss, and shorter hospital stays," he says.
A third cardiac catheterization lab has also been constructed by SARH in the past year, to handle the growing demand for traditional and interventional cath lab procedures and to support the hospital's expansion into electrophysiology (EP).
New state-of-the-art EP technology has been added to the cath lab to support this growing subspecialty within the field of cardiology.
"We will soon be launching a digital application which will allow patients and caregivers to review a personalized video of their own inpatient discharge instructions and care intervention techniques," adds Chapman.
"We believe this will be a gamechanger in reducing return admissions to our ED or hospital."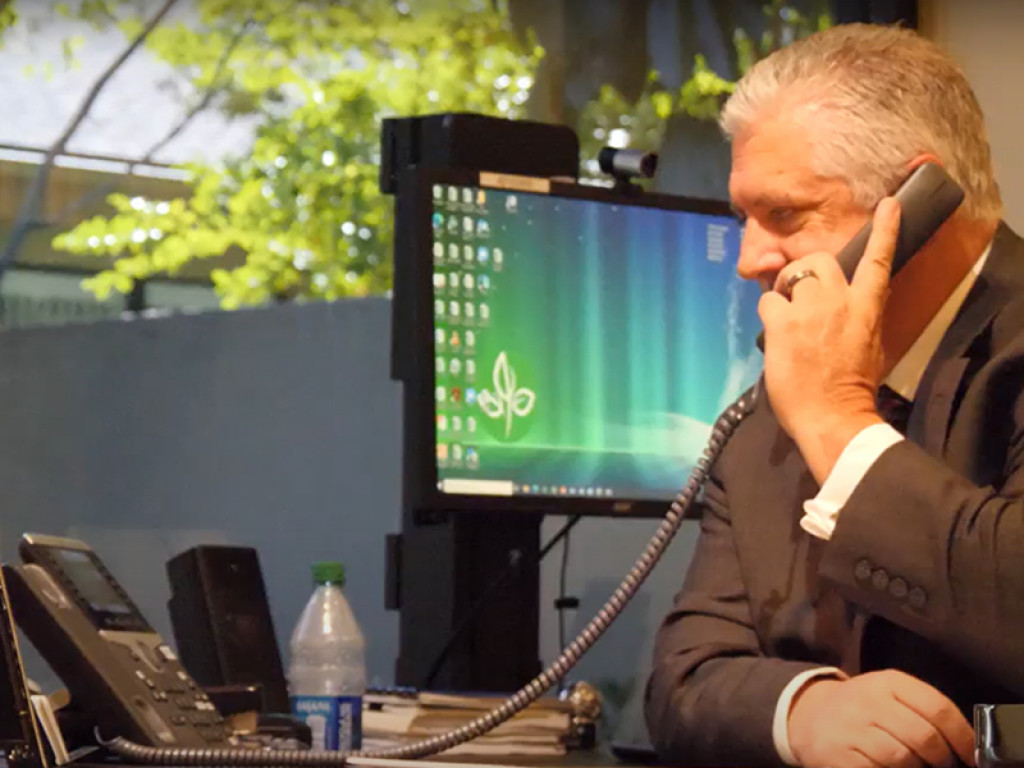 EXPERTISE AND EXCELLENCE
It's clear that healthcare has become a highly specialized industry. As medicine evolves and best practices emerge, SARH wants to bring that expertise and knowledge to patients in every service line.
Centers of excellence have therefore been developed by SARH in key service lines such as cardiac, stroke, emergency services, orthopedics, cancer, women's services, and more.
"We take pride at SARH in our extensive service, expertise, and centers of excellence that rival larger academic medical centers," Chapman lauds.
SARH's Heart Institute, for instance, has earned numerous accolades in recent years, including one of Healthgrades America's 50 Best Hospitals for Cardiac Surgery™, the only hospital in IE to receive this honor. The hospital is also a destination cardiovascular center in the region.
Partnerships with Cedars Sinai for advanced heart failure and City of Hope for cancer care, meanwhile, provide patients with access to innovative research, clinical trials, and leading-edge treatment close to home.
While SARH's teams specialize in their specific areas of expertise, it is still a collaborative team approach that can involve experts in many disciplines within the hospital.
"When expert care is hard to recruit, we partner with other world-renowned institutions to bring their care here to our front doors."
SARH encourages open communication and a collaborative spirit, in which everyone's contributions are important.
"We have an awards and recognition program that acknowledges the contributions of care team members who go above and beyond to exemplify our values of excellence, integrity, respect, compassion, safety, and patient-centric care," shares Chapman.
Likewise, establishing honest, transparent partnerships with suppliers is key to ensuring supply chain sustainability.
With the current supply chain issues being encountered across the US, it is more important than ever for SARH to have strong, supportive partners that can ensure it has the necessary supplies to take care of all patients.
"As an independent hospital, it allows us to work with both national and local suppliers. We are able to decide who we purchase from without any of the concerns that a hospital in a corporate environment would have," Chapman tells us.
Like most hospitals, SARH continues to remain profitable, despite the many additional costs inflicted on the industry related to the COVID-19 pandemic.
Retention and recruitment are the hospital's biggest internal focus, according to Chapman; externally, SARH is looking to grow primary care, find partners to tackle behavioral care throughout the County, and improve health equity.
"We look forward to the challenge!"
SAN ANTONIO REGIONAL HOSPITAL PARTNER