BOE Exploration & Production LLC is laser-focused on oil and gas operations in the Deepwater Gulf of Mexico. We speak to Joseph Leimkuhler, COO of the company, about the latest technology and the future of exploration and production.
INTRODUCTION
From transportation and heating buildings to producing electricity and raw materials (everything from plastics to pharmaceuticals), oil provides a reliable and affordable foundation for many comforts of daily life.
Oil and gas – and their importance to the global economy – cannot be understated.
The US is the world's leading producer of oil, and collectively with natural gas and coal, provides approximately 80 percent of the country's energy needs.
While renewable energy is increasing in scale based on global climate concerns, oil and gas are fundamental to the global energy solution for the foreseeable future. According to the U.S. Energy Information Administration's (EIA) Annual Energy Outlook 2022, in their base case, petroleum and natural gas will remain the most-consumed sources of energy, and is actually increasing in the country through to 2050. This highlights the importance of domestic oil and gas development and production in areas with the low emissions footprint, such as the deepwater Gulf of Mexico.
In Texas alone, the oil and gas industry accounts for over three million jobs, and together with Louisiana, the two states make up over half of the oil and gas-related jobs in the entire country. These states border the Gulf of Mexico and offer abundant access to oil and gas reserves both inland and offshore.
"It has had its share of ups and downs during the past 35 years, but the geology and significant existing infrastructure of the Deepwater Gulf of Mexico is the gift that keeps on giving," says Joseph Leimkuhler, Chief Operating Officer (COO) of BOE Exploration & Production LLC (BOE).
The barrels of oil and gas produced by companies like BOE, in the Deepwater Gulf of Mexico – renowned as the lowest in carbon intensity – make up 15 percent of the US production, according to the EIA.
As COO for BOE, Leimkuhler is responsible for all offshore engineering and operations. During the last 38 years, he has worked in a variety of offshore engineering capacities: Vice President of Drilling for LLOG Exploration; various positions for Shell International E&P Co, and Shell E&P-Americas, including Well Delivery Manager for Gulf of Mexico well operations, Subsea Development Manager, Deepwater Drilling Superintendent, and teaching Shell's drilling engineering classes; and positions with M-I Drilling Fluids and ARCO.
Leimkuhler was one of several significant operational experts who joined BOE in 2019, a time of significant expansion.
"Deepwater offshore operations require substantial offshore experience," Leimkuhler says. "The collective experience of the BOE team – coming from a diverse group of offshore operators – includes many successful discoveries and developments over the years, across a range of offshore projects. The overall breadth and capability of the team is impressive, and BOE's team is energized by new opportunities in the Gulf of Mexico."
With the geological, engineering, development, construction, finance, accounting, land, and legal functions in its Houston office, BOE opened a second office in Covington, Louisiana in 2019.
"Over the years, a substantial portion of the offshore oil and gas industry moved from Louisiana to Texas," Leimkuhler tells us. "BOE saw an opportunity to attract talent with Louisiana roots, and Covington was a great choice – providing the ability for our employees to work in an industry they love at home in Louisiana."
By the summer of 2019, BOE assumed operation of several subsea producing fields, and continued to grow. In late 2019, BOE signed its first deepwater rig contract for the Deepwater Asgard, a deepwater, dual-activity drillship owned and operated by Transocean, an offshore drilling contractor offering well construction services worldwide with a focus on deepwater rig operations. Drilling operations began in January 2020, and continued through the COVID-19 pandemic, with two discoveries made in the first campaign.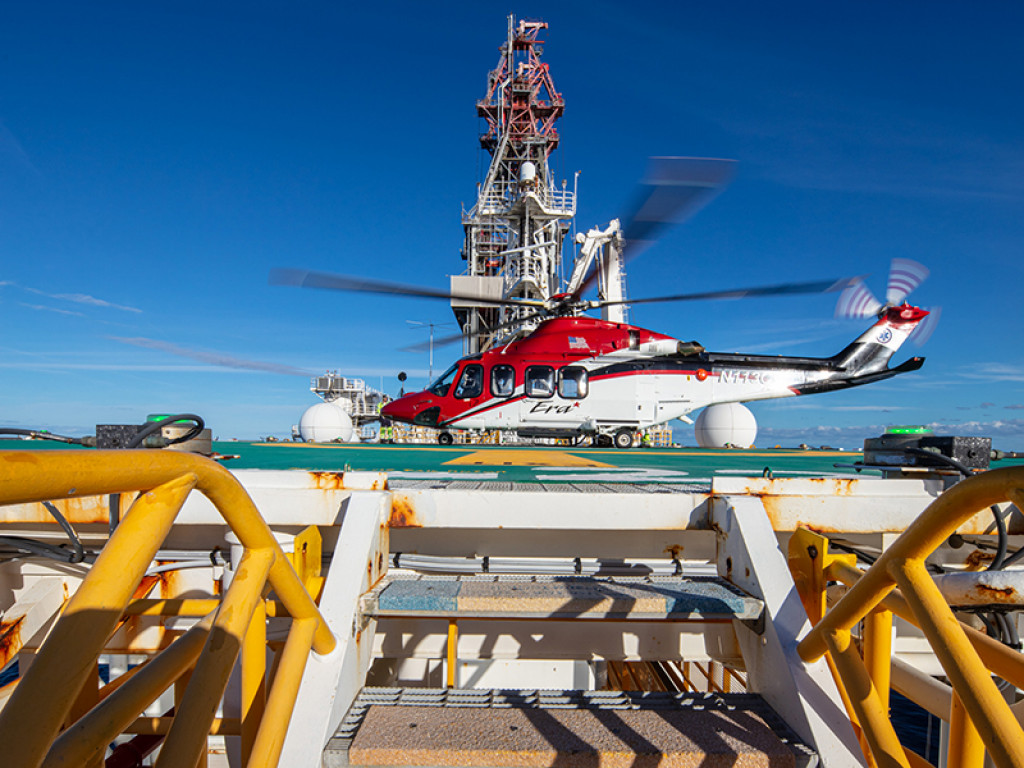 PASSIONATE ABOUT SAFETY
BOE is passionate about the offshore industry and safety. Best-in-class performance in Health Safety & Environment (HSE) is a core value, and the BOE staff are empowered to build programs that are fit-for-purpose. A robust and responsive Safety and Environmental Management System (SEMS) developed by its HSE team meets BOE's high standards.
"The BOE SEMS is not just a binder on the shelf, we strive to make it the way we work," Leimkuhler continues. "Offshore operations depend on every person, and every company, focusing on safe operations as a core value: "priorities change, but values don't". We work with our trusted contractors, ensuring alignment with our contractor's SEMS to achieve safe, efficient operations. We work with excellent offshore service providers, those who can safely deliver the best technical solution, and who are committed to good corporate citizenship.
"There have been significant changes and tremendous improvements in safety and technology over the past few years, from well designs to the equipment used to drill and complete the wells. For example, improved well designs allow deep sub-salt wells to be drilled faster, and more safely compared to years ago."
According to Leimkuhler, state-of-the-art deepwater rigs and fit-for-purpose production platforms enable safe and efficient production of oil and gas in the Gulf of Mexico, with the world's lowest emissions and attractive overall lifecycle cost per barrel.
"Specialized equipment, such as MPD (managed pressure drilling), has become more effective, allowing the potential to conduct drilling operations efficiently with a reduced risk profile," he adds.
MPD is an adaptive drilling process that accurately and continuously monitors and controls the pressure in a wellbore. The ability to change operating parameters in real-time and with automated adjustments by the MPD system adds both safety and efficiency.
In addition, Leimkuhler is also enthusiastic about continued improvements in seismic imaging and data processing. He says those advancements allow the industry to "see" the geology below the seafloor better than ever, revealing new and exciting plays, such as the Norphlet and the Wilcox formations, often below massive sections of salt.
Leimkuhler's passion for the industry translates to action. He serves on the HWCG Well Containment Group (Chairman of the Board of Directors); the National Ocean Industries Association (NOIA) (Board of Directors, Chair-HSE Committee); and the American Association of Drilling Engineers (ADDE) (National Board and National President from 2007 to 2009). A 35-year member of the Society of Petroleum Engineers, Leimkuhler serves on various advisory boards focused on Petroleum Engineering. He is a recipient of Meritorious Service Awards from API and AADE (2011), the AADE Lifetime Outstanding Service award (2017), and the Distinguished Alumni Award (2022) and Eminent Engineer Award (2019) from the University of Wyoming.
Leimkuhler brings significant safety insight to the entire industry through his service to the well containment response issue, as the Chairman of the HWCG Well Containment organization. Fourteen companies that are active in deepwater, including BOE, have pooled their resources to make sure state-of-the-art well containment response capability is immediately available across the US Gulf of Mexico.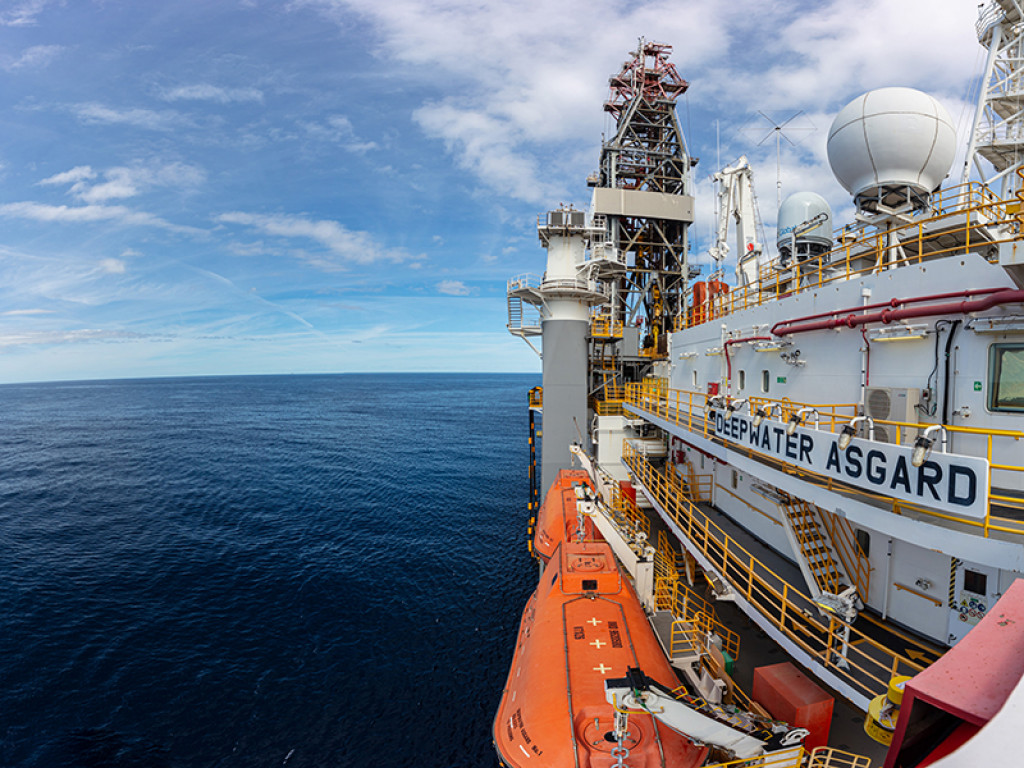 CREATING VALUE FOR THE LONG TERM
BOE is particularly proud to be a member of NOIA (National Ocean Industries Association), an organization that represents and advances the offshore energy industry, providing solutions that support communities and protect workers, the public and our environment. BOE embraces the foundational ESG principles of NOIA. BOE's desire to produce low carbon barrels as efficiently and safely as possible reflects those principles.
"The barrels coming from the Gulf of Mexico have a low carbon production footprint, as well as a low carbon transportation footprint, resulting in the lowest overall carbon footprint barrels on the planet, making offshore barrels especially attractive during the energy transition," Leimkuhler explains.
"The U.S. Energy Information Agency's (EIA) 2022 base case estimate is that the country's oil needs in 2050 will be greater than they are today, even with a substantial ramp up in renewable energy. In our industry's efforts to achieve a greener future, the lowest carbon barrels will be the most valuable in the years to come and the Deepwater Gulf of Mexico will be a very important contributor while also providing efficient domestic energy supply.
"Cycle times for oil and gas developments has compressed through standardization, but nevertheless often require multi-year investment commitments prior to first production. In order to meet the projected demand for oil and gas in the next eight to 10 years, companies must invest now in offshore assets and exploration/development activities."
For Leimkuhler, increased focus on renewable energy can present challenges to access capital for oil and gas projects. The offshore leasing environment for US federal waters has recently been delayed and questions regarding incremental regulation can impact the ability to proceed with near term developments on existing leases. On top of this, as with all industries, the offshore industry is challenged by shortages of materials and experienced staff due to the lasting impact of the COVID-19 pandemic, fragile supply chains, and the subsequent economic implications.
"BOE has been focused, authentic and diligent in its ESG journey, embracing challenges head on," Leimkuhler continues. "The unique culture, purposely cultivated by BOE's leaders "empowering experience" results in engaged team members who collaborate to deliver results.
"It has been impressive to watch the team come together. From geology, engineering, construction, drilling, completions, reservoir, land, finance and accounting, BOE professionals know how to put a plan in place, work with regulators to gain approval, and then execute with success."
BOE views opportunity through an ESG lens and seeks opportunities for carbon reduction, big or small. For example, BOE is working with its key vendors to reduce fuel consumption and improve efficiencies. Additionally, in conjunction with his service on the University of Wyoming, College of Engineering Advisory Board, Leimkuhler connected BOE with a research project on improving carbon capture efficiency, that if successful could have a lasting onshore and offshore impact. Hopeful for carbon solutions that can positively impact the industry, BOE elected to underwrite part of the study.
BOE is excited by the way that the offshore energy industry has embraced the energy transition. Working through organizations such as the NOIA, BOE is motivated to leave a positive legacy of change.
"We see a bright future for BOE in being a significant contributor to energy security, as well as smart solutions, through the energy transition," Leimkuhler concludes.
VIEW BOE EXPLORATION & PRODUCTION PARTNERS