The innovative nanotechnology of Modumetal makes metal more corrosion resistant, safer, and sustainable. President and CEO, Dennis Creech, explains how.
INTRODUCTION
The science of metals is changing.
Modumetal, a global nanotechnology company headquartered outside Seattle, is revolutionizing the essential building blocks of major industries.
Creating new possibilities across entire sectors, from transportation and energy to infrastructure and beyond, Modumetal is focused on improving the performance of industrial materials by developing new applications and scalable processes.
"Our technology exceeds the performance limitations of materials today, at a cost that is competitive with conventional metals," opens the President and CEO of Modumetal, Dennis Creech.
The company's cutting-edge technology produces nanolaminated materials that demonstrate unique characteristics such as increased environmental resistance, durability and wear performance, fundamentally changing the effectiveness of metals used in many applications and solving corrosion problems across a variety of industries.
A nanometer is an inconceivably small unit of measurement, approximately 100,000 times smaller than the diameter of a human hair, yet Modumetal has managed to achieve an impressive industrial-scale manufacturing process that delivers nanolaminated alloys.
Precision wave form technology, tailored with Modumetal's proprietary chemistry, causes metal ions to bond together in layers of nanometric thickness, an environmentally sustainable process superior to conventional methods.
"Modumetal's nanolamination technology provides a tenfold performance increase and cost parity with existing products, driving consumer demand and revolutionizing the metals field – customers love our products!" acclaims Creech.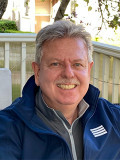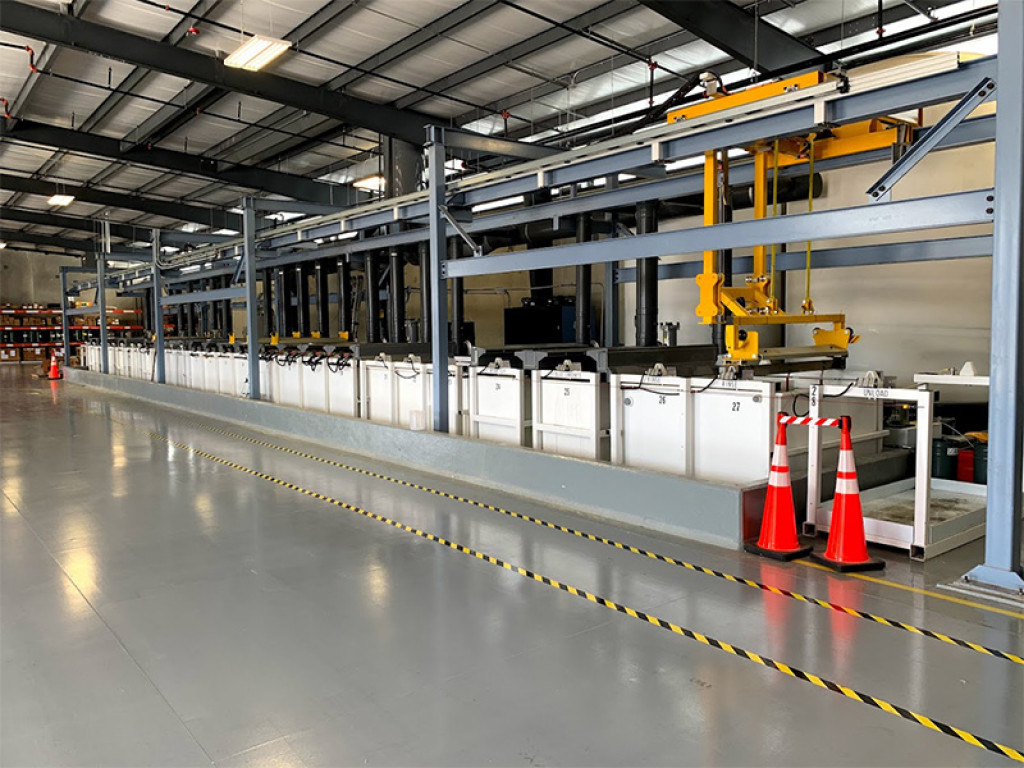 PROVEN TECHNOLOGY
With a fully automated production line in Houston, Texas, Modumetal nanolaminates fasteners for use in the energy industry along with licensees in Scotland and Malaysia.
The company is investing to quadruple capacity by mid-2022, having impressively sold out the full capacity of its Houston production facility last year.
"North American industry is bouncing back, and manufacturing is tremendously fun and exciting to be working in as it plays a key role in driving the US economy," Creech tells us.
"The US has exported much of its manufacturing prowess overseas but is now bringing it back as a result of the COVID-19 pandemic, supply chain disruptions, and the need to create meaningful jobs in the country."
Modumetal products have now been added to the specifications of most leading energy companies, and its technology has been substantiated via joint industry papers. Field trials have also been successfully completed in the world's harshest environments, proof that the technology works.
"This provides us with a unique competitive advantage and barrier to entry for competitors," notes Creech, who cites NanoGalv® as the best performing corrosion-resistant coating used in the oil and gas industry.
A nanolaminated zinc-nickel coating designed for highly corrosive applications, NanoGalv® can be used as a drop-in replacement for cadmium, conventional galvanize, epoxy, and PTFE coatings.
"If you damage a homogenous coating during installation, for instance, you can create a corrosion path vertically down to the substrate (base metal), whereas if you damage the NanoGalv® coating, the exposed layer directs the corrosion horizontally," Creech explains.
NanoPlex®, meanwhile, is a nickel-cobalt nanolaminate technology that commercially addresses corrosion and wear resistance in subsurface applications, designed to protect industrial tubulars and couplings.
Modumetal, whose final product, ModuGalv®, has been field trialed to address corrosion and extended life expectancy in infrastructure-related applications, generates revenue through product sales and by licensing its technology to steel manufacturers and automotive electroplaters to reduce logistics and capital costs.
"We sell a nanolamination design and licensing package that includes our NanoPro® controller, commissioning support, necessary training, and proprietary chemistry to begin producing Modumetal nanolamiated products quickly and easily," outlines Creech.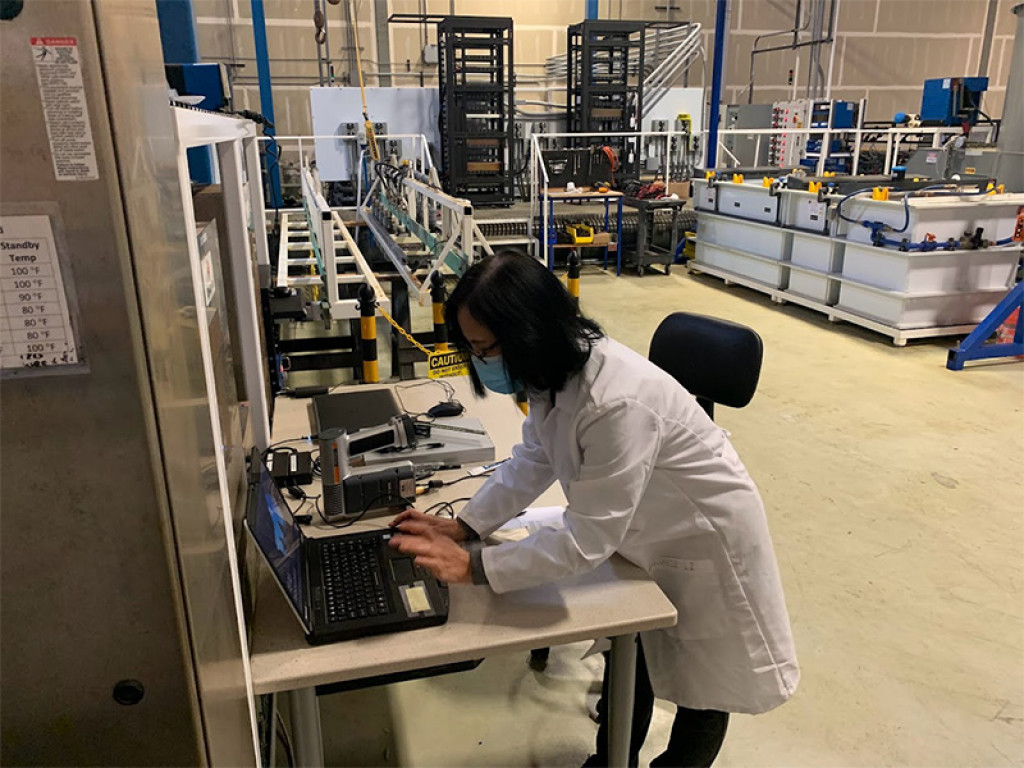 SUSTAINABLE COATINGS
Modumetal has focused on fasteners both to support the offshore energy industry, and as a means to prove the technology on a real-world application. Since then, it has entered into joint development agreements to apply the technology to additional product families.
For instance, the company has entered the automotive market with a focus on electric vehicle requirements. 2021 saw Modumetal nanolaminate a pickup truck chassis and other automotive parts, whilst this year it has been approached by key customers to nanolamiate select drivetrain parts, invertor covers, stamped metal components, and more.
Oil and gas customers have also requested that the company move to other troubling areas in which they struggle to manage corrosion, such as offshore walkway grating and subsurface pump parts.
"Since Modumetal's technology offers a much longer lifecycle, customers don't experience unplanned downtime or have to purchase replacements parts, and cars and trucks stay on the road for longer before being replaced. We believe this has a true ripple effect on the environment and sustainability," says Creech.
It is Modumetal's values that guide its culture of innovation and sustainability, the latter of which is viewed as a responsibility of the company and an essential feature of its business strategy.
Sustainability is integral to everything Modumetal does, representing an investment in society, the environment, and the long-term future of the company.
"It is a priority for us to innovate – to offer technology that lowers carbon intensity and improves our operational efficiency to reduce emissions," Creech informs us.
"Technological innovation and our people are key to creating sustainable processes and products that will improve the lives of future generations and ensure a cleaner planet for us all.
"At Modumetal, we collaborate both internally and externally to develop novel ideas based on the perspectives of others that harness this innovation. We look forward to helping customers to solve their corrosion challenges in an environmentally sustainable manner."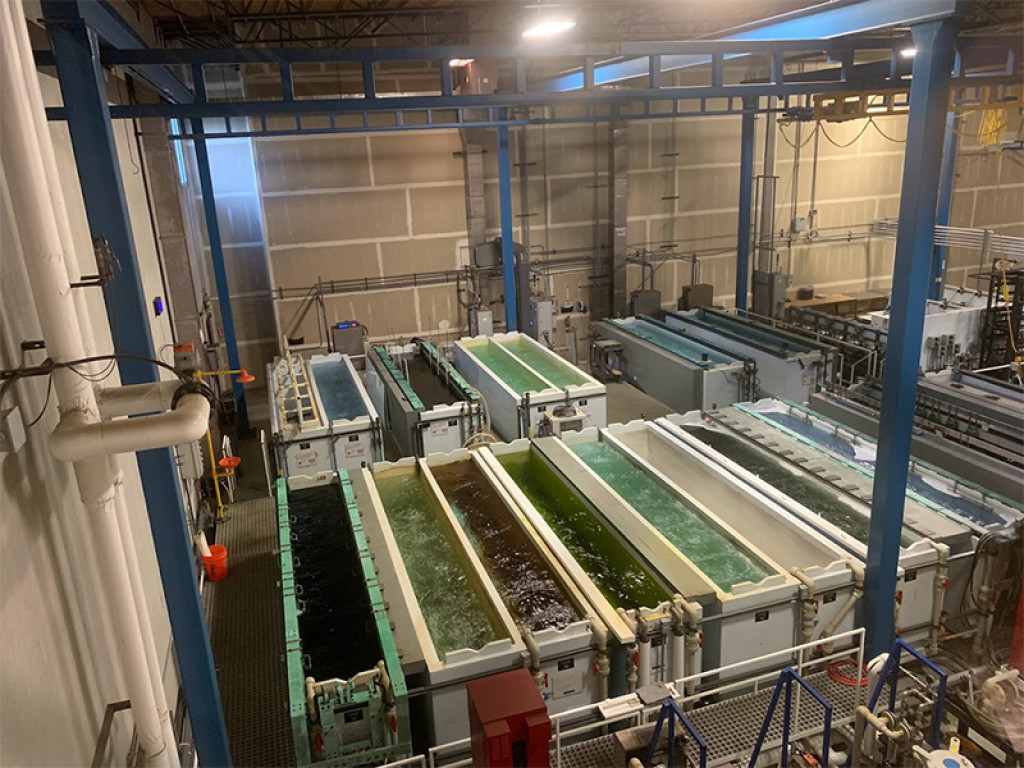 LICENSE TO INNOVATE
Partnerships are critical to the success of Modumetal's technology. Working with chemical providers, applicators to license the technology, and distributors to get products to the end customers, Modumetal views partners as an extension of the business and a competitive advantage for the company.
These relationships allow for a free flow of feedback and ideas which, over time, creates a more streamlined, effective supply chain that has a positive impact on costs, availability and customer service.
One such partner is Tri-Star Industries, a leading global manufacturer and supplier of fastening solutions designed for oil and gas, power and petrochemical applications. The group's Fasteners of Singapore division was the first licensed manufacturer of Modumetal's NanoGalv® fastener coating, and the first supplier of NanoGalv® coated fasteners in Asia and Australia as it continues to grow its regional presence.
The technology has also been licensed to Rollstud, an industry leader in the manufacture, distribution and coating of all types of fasteners. Based in Aberdeen, Rollstud is committed to providing quality products at a competitive price, while delivering exceptional customer service.
"Modumetal will grow by licensing our innovative technology to steel producers, traditional electroplaters, and early adopters," Creech shares.
"In addition to our supply chain and applicator partners, we also work with customers to jointly develop our technology to solve some of their key challenges.
"When developing a new technology, we take the critical steps needed to ensure our process can be applied consistently across licensees so that end users can be confident in the product they are receiving."
Modumetal's staff, driven to produce the highest quality products and technologies, are duty bound to flag up any safety or quality concerns on the job.
As well as having company-wide priorities, Modumetal also formulates individual performance targets and goals for each employee, in order to meet or beat customer expectations and help to build the business together.
It's clear that Modumetal has created a high-performance, results-driven culture amongst staff, who are committed to making a difference through world class products and services.
"For anyone looking to make a difference in the future of metals, please reach out as we have plenty of opportunities to join the team!"