Channelling unsurpassed materials expertise, Precision Solutions is an integral business unit for Hyperion Materials & Technologies. Senior Vice President, Biju Varghese gives us the details.
THE HARD LINE
Much like the high precision components that are its specialty, Precision Solutions by Hyperion (Precision Solutions) is a meticulously manufactured enterprise.
As a business unit of esteemed manufacturer Hyperion Materials & Technologies (Hyperion), Precision Solutions excels in working with hard and ultra-hard materials, such as tungsten carbide, ceramic, and diamond.
The unit itself has been carefully formed over the past few years through the acquisition of companies and the attentive cultivation of strategic relationships to form an entity that boasts the US' leading precision capabilities.
For Precision Solutions' Senior Vice President, Biju Varghese, this gradual assembly sought to fill a customer demand that had been previously unmet in the market and subsequently provided the fundamental reason for the unit's formation.
"We identified a need and a demand for a credible and comprehensive supplier of precision hard and ultra-hard components and solutions," he introduces.
Serving a vast array of over 1,000 blue-chip customers across the energy, aerospace, general industrial, medical and electronics industries, the demand that Precision Solutions' comprehensive offering caters to is only anticipated to grow.
"Precision Solutions is our branded way of serving customers with our deep materials expertise and unmatched breadth of precision finishing capabilities and solutions under one roof," Varghese continues.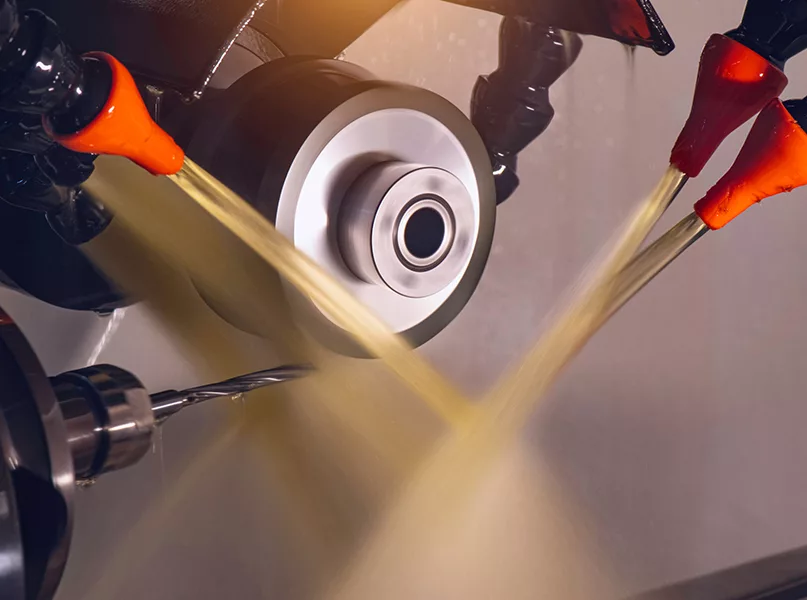 SMALL BUT MIGHTY
The diminutive size of the products in which Precision Solutions specializes belies the vast impact that the company has across its wide-reaching operations and their critical applications.
Its primary service offering entails the manufacture of precision components specifically to customer specifications, all the way from powder to final finished product. This could include the precision tools necessary for composite trimming in aerospace, ultra-precise fluid dispensing nozzles capable of dispensing one nano-liter (nL) droplets at a time, miniature fiber optic wire drawing and gyroscope pins, or complex assemblies for oil and gas applications to name but a few.
In addition, Precision Solutions offers grinding, electric discharge machining (EDM) and other ultra-precision finishing processes as a service.
"Our capabilities include producing miniature products with features typically less than 0.1 millimeter (mm), holding tolerances of less than one micron and surface finishes less than 0.01 microns. We also produce large tungsten carbide components up to 0.5 meters (m) in diameter and everything in between," Varghese elaborates.
The components themselves are produced within five plants located across the US in Michigan, Pennsylvania and near Chicago, however, Precision Solutions leverages Hyperion's vast global network to meet its customers' needs. This includes an operational footprint of production facilities in Europe and Taiwan, with a total of 17 manufacturing plants globally.
Each of Precision Solutions' five plants brings a distinct set of capabilities that interact intimately on a daily basis. Crafts Technologies in Elk Grove Village (Illinois) specializes in precision micro-finishing, while GLE Precision in Bridgeport (Michigan) handles ultra-precision components and surface finishes. Elsewhere, the Aggressive Grinding Service plant in Latrobe (Pennsylvania) boasts the US' leading capabilities of outer diameter (OD) and inner diameter (ID) grinding, and the unit's latest acquisition of Dura-Metal Products Corporation in Irwin (Pennsylvania) specializes in EDM technology, multi-axis machining and large component grinding.
"They essentially form a network of facilities that Precision Solutions can use to produce products to our customers' specifications," he says.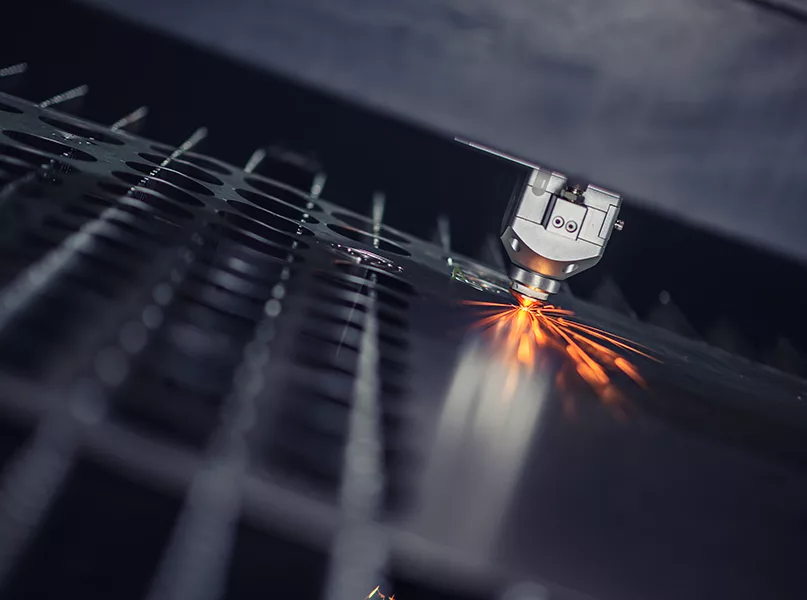 THE ONE-STOP SHOP SOLUTION
For Varghese, the global coverage that comes with being part of the Hyperion umbrella and its subsequent ability to directly engage with clients and deliver customer-specific value is "a unique and differentiating aspect" that sets the business apart from other market competitors.
Another essential differentiator is the company's unmatched breadth of precision capabilities, which effectively positions Precision Solutions as the ultimate one-stop shop in tailoring both material selection and production to the bespoke request of the customer.
"Our finishing capabilities span the entire breadth of the finishing process, including 3- and 5-axis machining, OD, ID, surface and jig grinding, all types of EDM, lapping, honing and superfinishing – all within one company," Varghese explains.
"While a typical component producer may only have a few of these capabilities and have to sub-contract the rest, we are in a unique position to produce almost any precision component within our business and produce them to scale. This helps deliver products and services to our customers with full responsibility for quality, lead-time and service."
The third defining factor for Precision Solutions is its deep materials expertise in design for manufacturing (DFM) and precision manufacturing, particularly as an established leader in tungsten carbide and diamond materials.
"We have a team of over 35 R&D engineers developing new materials for specific applications such as improved wear resistance, corrosion prevention, and lightweighting," Varghese shares.
Complementing this expertise, the company's team of DFM engineers leverages decades of hands-on process engineering experience covering the entire journey of precision tungsten carbide production.
"We are not aware of any other company serving this space that can achieve the level of efficiency and quality Precision Solutions offers its customers," he enthuses.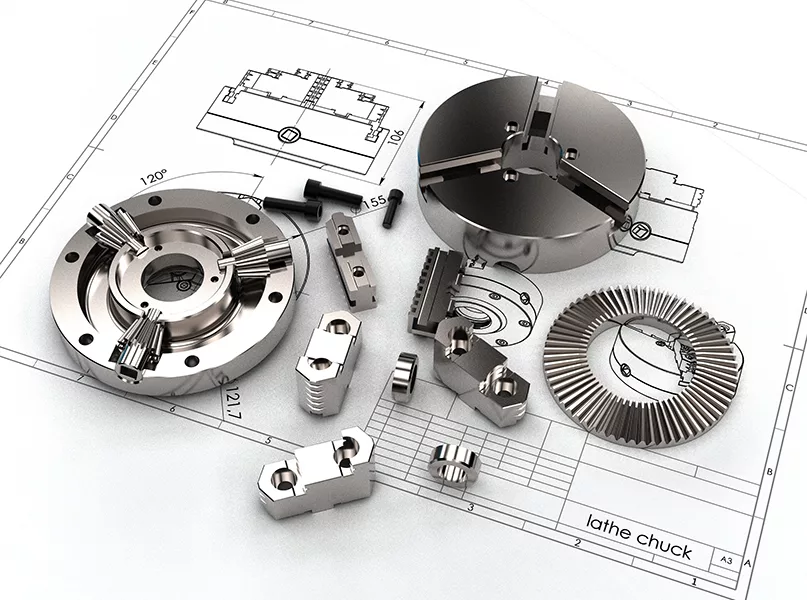 GOING FOR GROWTH
Looking to the years ahead, Precision Solutions will pursue growth along three strategic vectors – commercial excellence, innovation and programmatic acquisitions – to achieve its ultimate ambition.
"We aim to be the premier supplier of precision solutions for hard materials in the Americas and Europe," states Varghese.
This will involve significant investment in further bolstering the unit's existing capabilities while simultaneously branching into new areas by expanding its portfolio, widening its geographic footprint and enhancing its access to attractive markets.
One such dynamic area is the European market, where Precision Solutions has identified the same emerging demands that initially led to its inception in the US.
"We are seeing trends that include an increased focus on secure supply chains, ever increasing needs for shorter lead times, and the regionalization of supply chains. These trends have reinforced the need for a European-based network of plants within Precision Solutions and it is an area we are actively pursuing as a new strategic move," he tells us.
As a result, the unit has started to significantly enhance its capabilities in the Barcelona production plant while investing to enhance its innovation and product development capabilities in Europe.
This European development is one of the trifecta of priorities that defines Precision Solutions' outlook for the future, alongside driving business growth at above market rates, and deepening customer engagement through improved prototyping speed and DFM consultation.
With these priorities in line, Precision Solutions will continue to evolve as the manufacturer of miniature components that make a mighty impact across the US and Europe.