Evolving from a small-shop operation into one of the largest thermoforming companies in the world, Plastic Ingenuity is the ultimate expert in packaging solutions. We find out more with Chief Revenue Officer, Sakif Ferdous.
INTRODUCTION
In today's sustainability-focused world, it has become more vital than ever to understand how everyone can better contribute to a circular economy within the plastic and packaging industries.
In the US, the industry currently finds itself under a glaring spotlight, subject to constant scrutiny for its environmental impacts. The tremendous benefits that plastics provide, from providing sterile barriers for critical healthcare solutions to minimizing greenhouse gas emissions from food spoilage, are being weighed against the critical issue of plastic waste.
In this fraught context, Plastic Ingenuity has equipped itself with in-house sustainability experts and a specialist team dedicated to understanding and navigating circularity best practices, acting as guides, consultants, and innovators to help meet current and future initiatives.
In the last two years, Plastic Ingenuity has doubled down on its ongoing commitment to creating a circular economy for its products. The company has achieved this by partnering with industry organizations to increase recycling access, investing in more sustainable thermoforming solutions, and helping many of its customers to reach their sustainability goals.
"The sustainability aspect is very important to me and is one of the main reasons I find this space so exciting. As packaging manufacturers, we must play our part in creating solutions that are practical, backed by science, and have a meaningful impact on the environment," opens Sakif Ferdous, Chief Revenue Officer (CRO) of Plastic Ingenuity.
Joining the manufacturing industry straight from college, Ferdous explains how his focus has always been on solving customer pain points and creating products that addressed their most important needs.
"In custom thermoforming, we can truly design solutions that meet the unique needs of each customer. Plastic Ingenuity's designers often work directly with our clients to create solutions that exceed our customers' expectations and anticipate their future needs."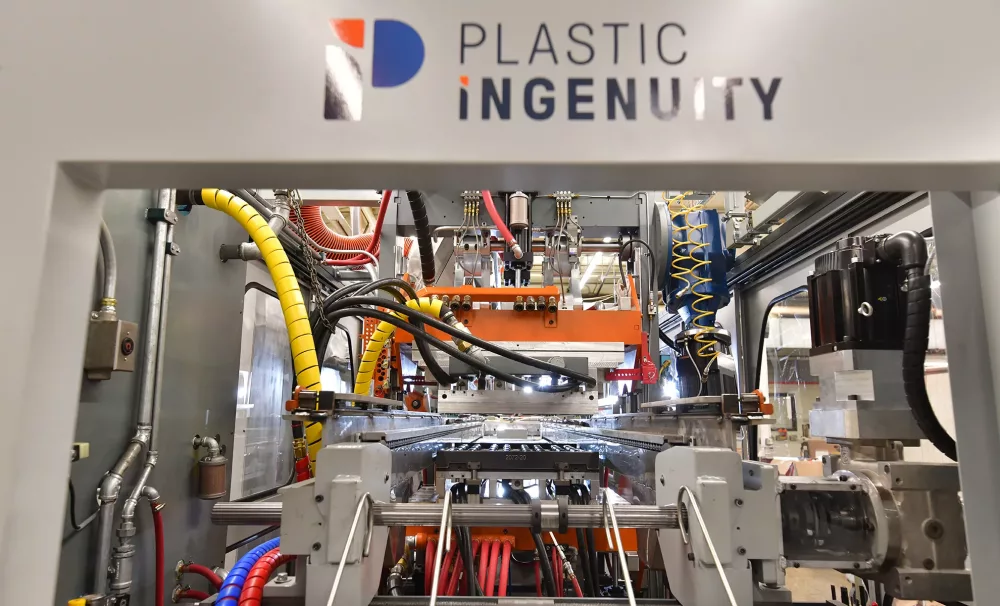 BECOMING AN INDUSTRY GIANT
Now with seven strategic locations, Plastic Ingenuity has risen exponentially through this competitive industry to emerge as one of the largest custom thermoformers in North America.
"Our experience, global reach, and genuine dedication to our customers allow us to bring any packaging vision to life, scale the product, and create a partnership that lasts beyond that product's lifecycle," elaborates Ferdous.
In manufacturing thermoformed packaging solutions for food, healthcare, and consumer goods, almost all the company's products are custom designed for a specific customer and application. Headquartered in Cross Plains, Wisconsin, Plastic Ingenuity has swiftly capitalized on its success, expanding across six other manufacturing locations in the US and Mexico, with plans for more soon.
"Our newest manufacturing location opened last year in Tooele, Utah and is focused on high volume, sustainable, food packaging applications," Ferdous adds.
In 2022, Plastic Ingenuity proudly celebrated its 50th anniversary and now continues to grow its business alongside a focus on recruitment. Currently, the company hosts over 850 dedicated employees, who have enabled its ongoing prosperity.
As a vertically integrated custom thermoformer, Plastic Ingenuity builds its own tools, extrudes its own materials, and heavily customizes its own machines. It is these qualities that allow the company to be extremely nimble, often transitioning customers to market in weeks instead of months or even years.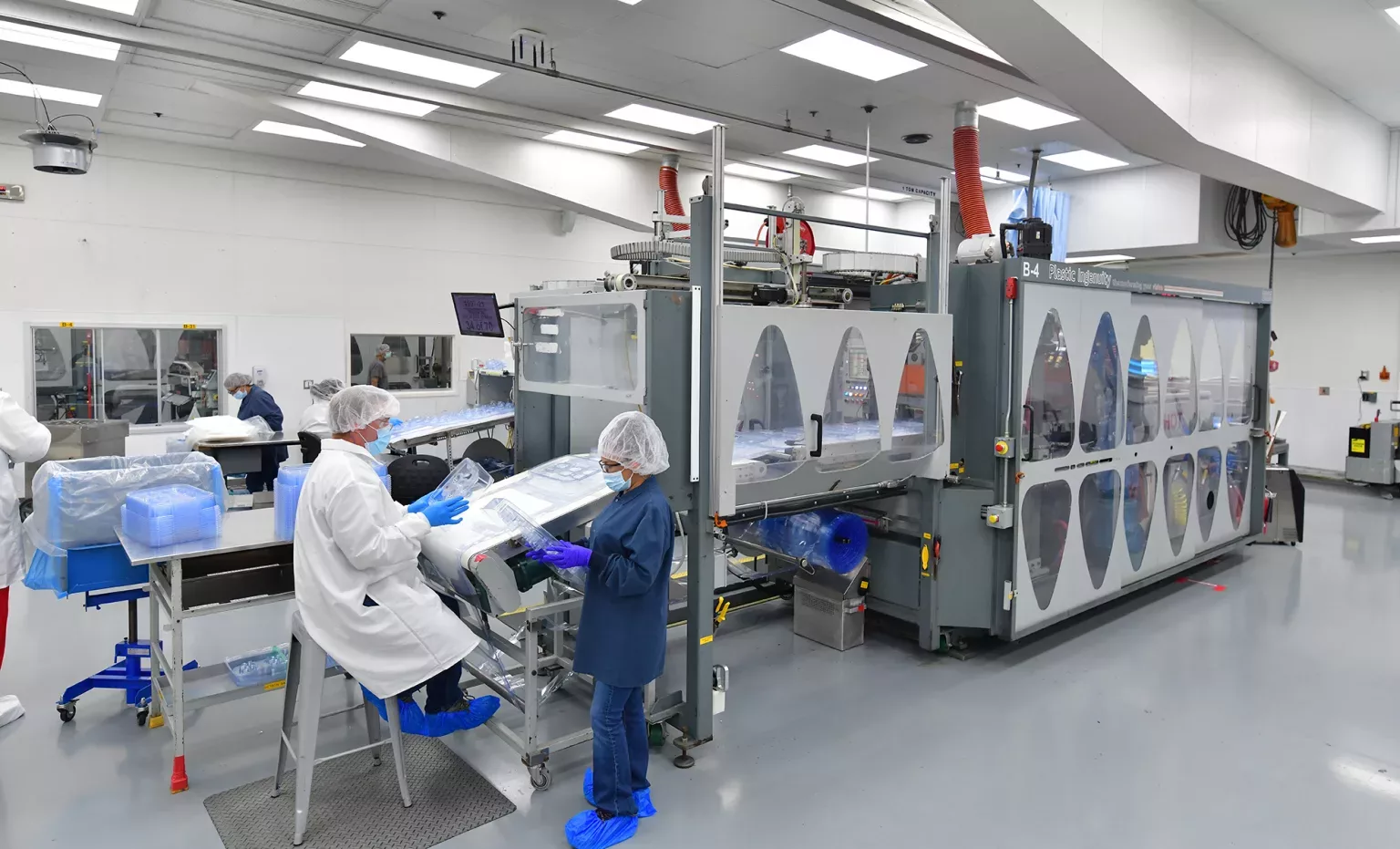 ENHANCING SUSTAINABILITY JOURNEYS
For the last two years, Plastic Ingenuity has endeavored to engage its customers across the food, healthcare, and consumer goods segments, with the goal of understanding their most urgent and significant needs when it comes to sustainable packaging.
"Each of our customers is at a different point in their sustainability journey. While some are just starting to define their goals, others have established and publicized commitments that they are aspiring to meet," Ferdous explains.
These subsequent conversations provided key insights into what Plastic Ingenuity and other packaging providers can do to help customers achieve their unique sustainability objectives. Responding effectively to this research, Plastic Ingenuity launched a complete suite of circularity services designed to assist customers wherever they might be on their sustainability journey.
"We also took the most significant findings from our conversations and published our first Thermoform Circularity Report earlier this year, with the next edition to be released shortly," he adds.
The inaugural report is the culmination of a year-long effort to discover and thoroughly analyze the drivers, goals, and challenges associated with the transition to a circular economy for thermoforms.
This is alongside the launch of the Plastic Ingenuity circular newsletter, a quarterly publication focused on ongoing conversations in the sustainable packaging space.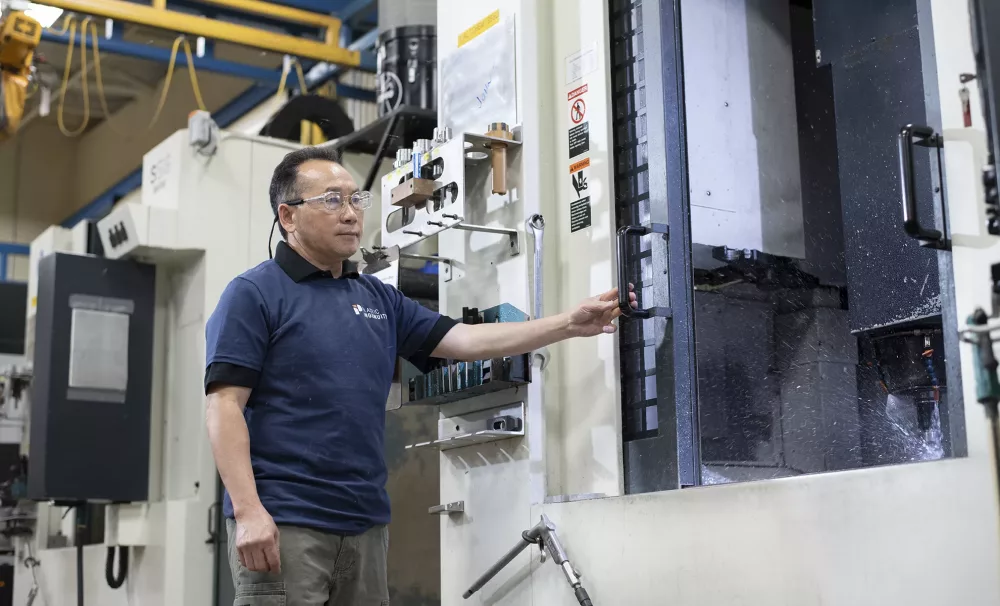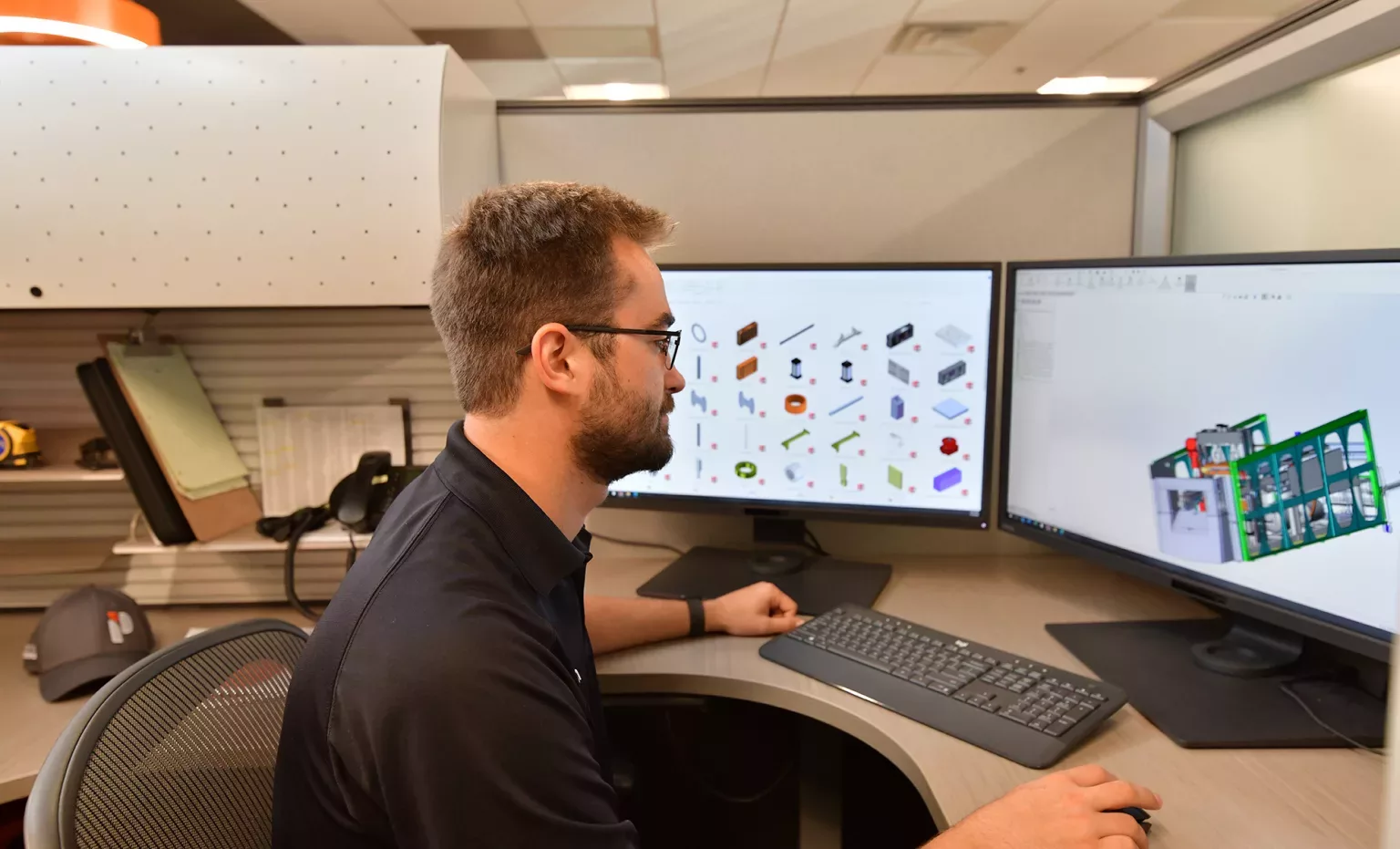 ADDING CAPACITY AND CAPABILITY AT PLASTIC INGENUITY
Plastic Ingenuity has enjoyed significant volume growth over the last few years, mainly due to a laser-sharp focus on providing customers with a consistent supply of parts even during the most challenging supply chain circumstances.
"Since 2020, our compounded annual growth rate has been over 15 percent, and as we have expanded, we have invested in all our US locations – adding lines, upgrading equipment, and expanding our footprint," Ferdous reveals.
The largest recent investment for the company arrives in the shape of the newest plant in Tooele, Utah.
"This plant has been designed for sustainable, high-volume food packaging applications – so we are outfitting it from the get-go with equipment to process, extrude, and thermoform PCR PET," explains Ferdous.
Another vital area of investment for Plastic Ingenuity is within its healthcare segment, where the company continues to create innovative thermoformed solutions for its pharmaceutical, medical device, and diagnostics customers.
Plastic Ingenuity's thermoforms are implemented to accelerate product development, speed up manufacturing processes, and bring new therapies to market quickly and efficiently.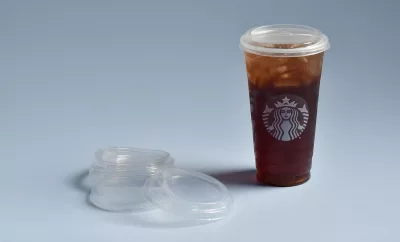 UTILIZING TECHNICAL EXPERTISE
The importance of teamwork is essential in today's multidisciplinary world of manufacturing, with collaborative problem-solving representing a crucial element of business. In this way, the dedicated staff at Plastic Ingenuity continue to exist as the company's most crucial asset, described by Ferdous as "our biggest differentiator and the most important piece of the puzzle."
Plastic Ingenuity has always been engineer-led and greatly values technical expertise.
"We now possess a staggering amount of technical experience in-house, for example, the average tenure of our design engineering group is over 25 years," he confirms.
Priding itself on being the collective problem-solvers and supporters that the company's customers can turn to for their packaging solutions, Plastic Ingenuity's technical teams are empowered to work directly with customers, functioning as extensions to their in-house packaging teams.
"All our employees are encouraged to come forward with ideas on how to make the business better, and we regularly implement these recommendations in the spirit of continuous improvement," Ferdous adds.
Since inception, to recognize everyone's contributions, Plastic Ingenuity has exercised its discretion to return 42 percent of net profits back to its employees every year as bonuses. This is an option the leadership team has uptaken annually and has been a culture-defining cornerstone of Plastic Ingenuity's philosophy since the very beginning.
"This is the reason our employees have a real sense of ownership in the company. Everyone is directly incentivized to do what is best for our customers and personally take it upon themselves to get things done. Through pandemics, supply chain issues, and natural disasters – our team always finds a way."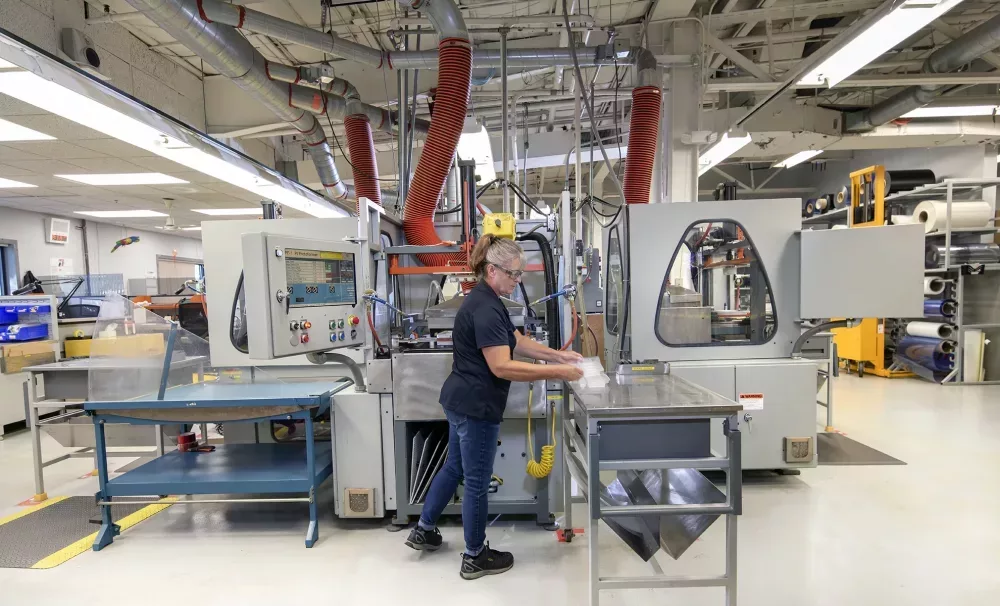 DELIVERING A PROMISING FUTURE
Year after year, Plastic Ingenuity's primary objective remains consistent – to make its plants as safe as possible for its employees.
"We aim for zero accidents across our operations and strive to get there through process improvements, designing out hazards, and automating difficult tasks," sets out Ferdous.
"Beyond this, my priority is to keep growing our revenue to make the most of our recent investments. We will be expanding our presence on the west coast through our Tooele plant, doubling down on sustainable packaging, and building out our healthcare capabilities to achieve this goal," he adds.
Having worked diligently with its customers to collectively overcome a medley of challenges in recent years, Ferdous remains extremely grateful for this ongoing support.
"Together, we have redesigned parts for better manufacturability, qualified new materials to lower costs, moved tools between plants to create efficiencies, and even worked out better shipping and logistics solutions," he reflects proudly.
"We really are at our best when we can truly partner with our customers – and our customers appreciate it too."