Piedmont National has attained remarkable success in the packaging industry by exceeding the expectations of its myriad customers through high-quality service and state-of-the-art products. CEO, Gary Marx tells us more.
INSPIRING GREATNESS IN PACKAGING
In 1950, at the age of 52, Hugh Marx decided to take a risk and launch Piedmont National (Piedmont) from his house with his wife's help.
The formula they envisioned was simple – provide quality products, prompt delivery, and first-class service for the packaging industry.
Subsequently, their children and grandchildren have built on this enduring legacy by continuing to honor the core business values that were originally established over 70 years ago, as the corporation remains 100 percent family-owned and operated today.
With its headquarters in Atlanta, Georgia, Piedmont boasts vast distribution capabilities, comprising 17 company owned warehouse facilities, several third-party logistics (3PL) providers, and the company's own array of delivery assets and drivers.
Thorough knowledge and industry experience remain paramount to Piedmont's long-standing reputation for excellence, and the company's executive team continues to provide a sincere commitment to customer support and service while inspiring greatness throughout every faction of the business.
"We take great pride in being an accessible, family-run business with an unsurpassed record for customer retention and personalized service," remarks Gary Marx, CEO of Piedmont.
"For over 73 years, our solid values and unwavering commitment to customers have created lasting relationships. We supply packaging products, automation, technology, and tailored solutions to customers nationwide, with an emphasis currently on the southeast," he continues.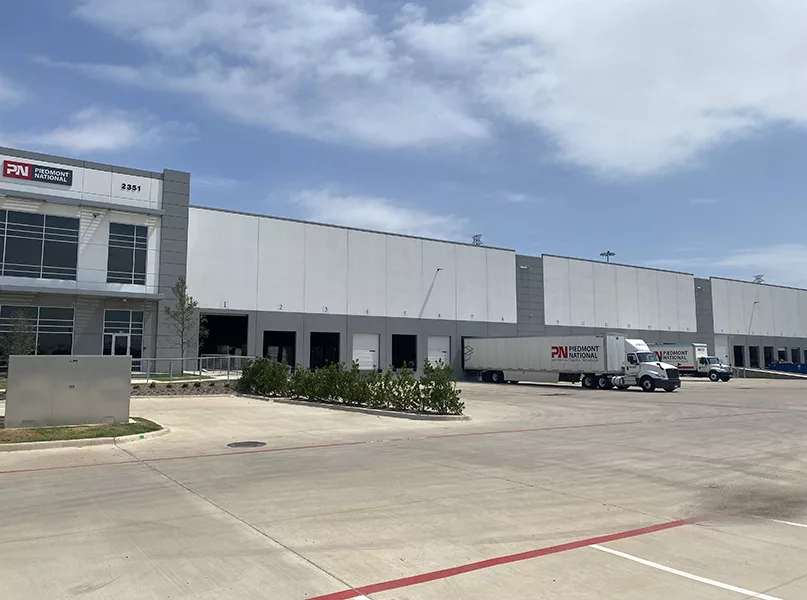 DEDICATION TO EXCELLENCE
For the past seven decades, Piedmont has placed vital emphasis on providing premium service for its customers, employees, and communities. The company focuses on social responsibility and corporate citizenship by encouraging its team to inspire greatness through serving in their local communities.
"We use our expertise in packaging to aid charitable organizations whenever possible, as I have always believed there is more satisfaction in giving than receiving," acclaims Marx.
As his grandfather started the company in 1950, Marx grew up entrenched in the business from an early age.
"I worked at Piedmont during my summers in high school, so I really did grow up fully involved in the company. I think it's a great business within a fascinating industry," he enthuses.
Packaging has evolved throughout Marx's career and has arrived at the forefront of manufacturing in the last 20 to 30 years with the advent of numerous technological innovations, such as the meteoric rise of e-commerce.
During the COVID-19 pandemic, packaging became a vital industry as companies needed to rise to the challenge of increased demand, while dealing with a shortfall of resources and disruptions in the supply chain.
"As a society, we don't often take too much time to think about the important role that the average packaging company plays in the economy, let alone our daily lives. However, packaging companies such as Piedmont hold an integral place in the worldwide supply chain.
"I think packaging is still a very relevant business and I fully expect it to be around for many more years," he shares.
Furthermore, the key to staying relevant and prosperous within the packaging industry is having a dedicated and supportive technical services team, which is integral to a facility's success. Piedmont's service technicians are factory-trained and certified to help its clients' businesses achieve the ultimate level of success.
"Improving packaging processes relies on quality support, assistance, and technical services including equipment installation, systems integration, operator and maintenance training, preventative maintenance, and ongoing technical support," Marx affirms.
"We use our expertise in packaging to aid charitable organizations whenever possible, as I have always believed there is more satisfaction in giving than receiving"

Gary Marx, CEO, Piedmont National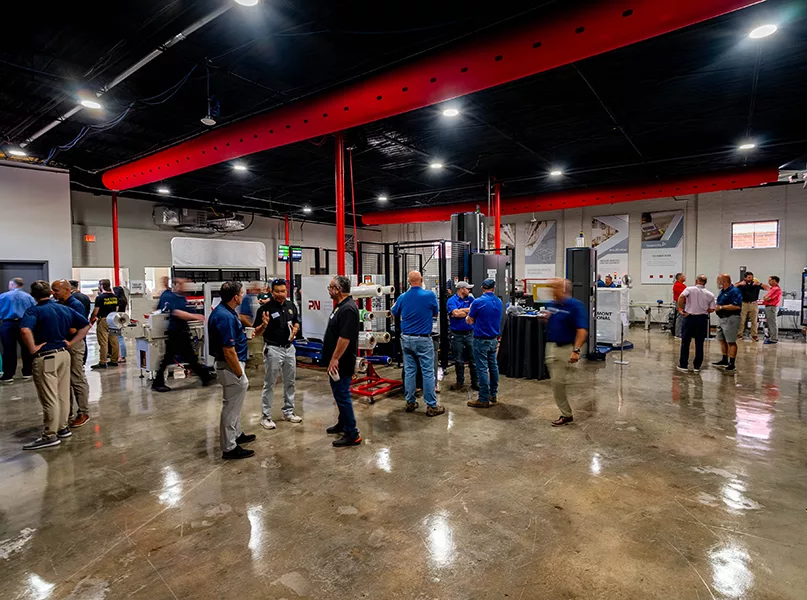 TRUSTED SERVICE PROVIDER
One of Piedmont's latest projects involved helping a local, family-owned e-commerce company save over $600,000.
What started as an ordinary customer in Suwanee, Georgia, has evolved into an opportunity to gain the customer's trust through packaging spend, labor reallocation, automation, and shipping execution.
"Like many direct-to-consumer (D2C) companies, this e-commerce business specializing in pest control experienced tremendous growth in 2020 – but as a family-owned and operated company, they recognized the need to implement automation to keep up with demand," Marx recalls.
"Shortly after sharing what we do best – through our people and automated solutions – we were able to discuss both packaging needs and operational pain points."
The strategy brought forward by Piedmont involved increasing throughput for the client's growing customer demand, alleviating an expensive labor force, eliminating costly human errors, and combating the increasing cost of small parcels.
Not only did Piedmont prove to be a trusted, consultative packaging solutions provider, but the company also saved the client a substantial amount of money and allowed them to grow at an exponential rate.
With customers across nearly every vertical, from food and beverage to e-commerce fulfillment, retail, automotive parts, and manufacturing, Piedmont always has exciting projects in the works.
"We can manage your inventory, optimize your production line, recommend alternative solutions, consolidate vendors, free up valuable warehouse space and working capital, as well as perform audits to ensure the most effective packaging is being used to protect your products," Marx acclaims.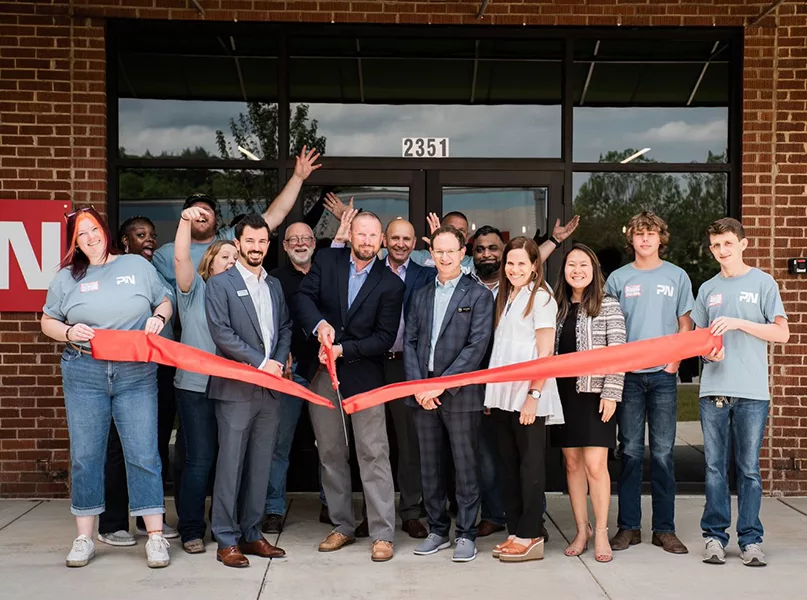 CHAMPIONING SUSTAINABILITY
Piedmont is committed to supporting a more sustainable environment.
"Our goal is to implement reusable, recyclable, and responsible initiatives both internally and through proactive consultation with our customers. We have taken strides towards the pursuit of long-term sustainability through several strategic initiatives," Marx tells us.
As a corporation, Piedmont continually makes efforts to contribute to the environmentally-friendly development of society through its business, as well as to pursue the realization of its mission to inspire greatness in packaging, a proud company promise since its establishment in 1950.
"As a distributor, we have implemented various corporate social responsibility (CSR) and environmental, social, and governance (ESG) requirements towards our suppliers. Our supplier guidelines have been used as the protocol to contribute to a more responsible and sustainable economy," he adds.
Piedmont is committed to having all company cars upgraded to electric or hybrid by 2030, conducting sustainability audits to educate customers on eco-friendly packaging solutions, and continuing to achieve the company's goal of 100 percent recyclability on all products utilized internally.
Alongside this, Piedmont is striving to reduce its energy usage by implementing LED lightbulbs and motion-activated lights in all offices and warehouses, and all outbound pallets are now wrapped in a stretch film that bio-assimilates into an environmentally-friendly food source.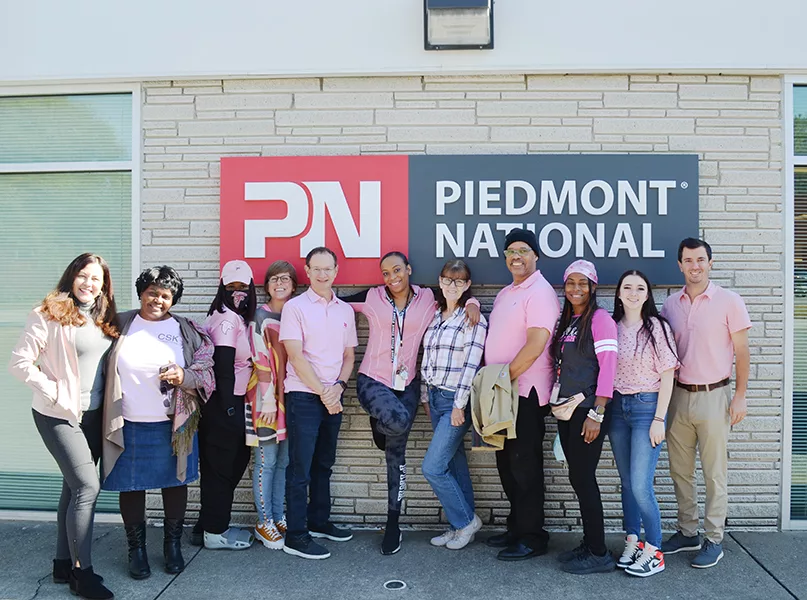 INSPIRING GREATNESS
As part of Piedmont's mission to inspire greatness in the packaging industry, the company believes collaboration is one of its most impactful actions.
"We value a set of shared commitments and know that environmental and social issues are too big to solve on our own. In order to pursue compliant partners, we are dedicated to purchasing from responsibly sourced suppliers and do so by ensuring we uphold CSR and ESG principles with all suppliers and manufacturing partners," Marx divulges.
As such, Piedmont-distributed products are produced in an ESG-compliant environment, and manufactured in a safe, respectful workplace that has a zero-tolerance policy towards non-compliance. Piedmont's facilities also monitor their own environmental impact regarding emissions, circularity, recycling, waste, and more.
As Piedmont continues to prioritize collaboration and endeavors to uphold its commitment to responsible processes, the future of packaging looks both sustainable and rewarding for the company.