Since its inception in 1990, OraLabs has navigated the ever-evolving landscape of personal care. We learn more about the company's transformation into a modern-day business behemoth with President and CEO, Gary Schlatter.
NAVIGATING THE EVER-EVOLVING LANDSCAPE OF PERSONAL CARE
Today, OraLabs products can be found in more than 100,000 retail stores in multiple international countries and are sold in all classes of trade including retail, hotel, airline, promotional, and professional sectors. 
At present, OraLabs operates out of an OTC Drug, FDA registered and audited, 150,000 sq. ft. facility in Parker, Colorado, producing an expansive array of OTC, cosmetic, skin, and personal care products. The company is thriving as a leading product developer, manufacturer, and distributor, developing breakthrough products for the world's most iconic brands, with all manufacturing housed in one world-class centralized US facility.
"Our goal is to create innovative, high-quality products through proficient execution and superior service, driving positive change and improvements to the social, economic and environmental well-being of our business, employees, clients, and community," introduces Gary Schlatter, President and CEO of OraLabs.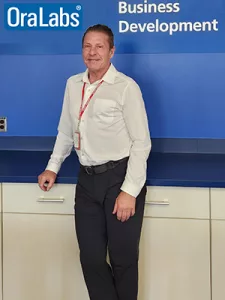 The company's product categories include lip care, oral care, skin care, sun care, foot care, and analgesic products, which are manufactured and sold under OraLabs Brands, Licensed Brands, Retailer Store Brands, and many best-in-class brands where OraLabs strictly manufactures under contract agreements.
"While our business units all serve different markets, the products that we produce for each of these areas are very similar and have a big cross over, each area helping in a unique way to support the other," he elaborates.
OraLabs has nurtured a wonderful partnership with Procter and Gamble (P&G), through a branded licensing program and has held long-term initiatives in oral care. This has proven to be a large growth area that began in 2010, and the program has tripled in size over the past three years.
The P&G Licensed products that OraLabs manufactures, markets, sells and distributes include Crest Scope Breath Mist, Breath Drops, Minibrushes, Crest Pro-Health Breath Mist, and the Oral B Nighttime Dental Guard.
Working with such a dominant player in the space has exposed OraLabs employees to learn many best-in-class techniques and practices from R&D and Production all the way through the sales and distribution cycle.
"The primary source of our sales is derived from referral, repeat, and long-term customer relationships. Our greatest assets are our facility and dedicated employees, who all care about every customer."
IGNITING THE INDUSTRY
The personal care market is growing at a tremendous pace. Companies all over the world are leveraging social media platforms and influencer marketing to reach broader demographics and build brand awareness. Meanwhile, consumers are concerned more than ever with their self-care and health. This transcends into skin, fresh breath, and total oral care.
This is the main reason behind such a vast influx of new innovative indie brands popping up worldwide and large consumer product companies that are expanding their brands and new product development.
With so many new entrants to the landscape, fresh opportunities have been created for contract manufacturing, as using a contract manufacturer like OraLabs drastically reduces the barrier of entry for new products.
Additionally, it reduces the capital needed to launch new product lines or brands, and utilizing a contract manufacturer allows a company to focus its efforts on marketing and brand building.
"Not only do we see a growing contract manufacturing business, but retailers are still in the business of wanting their own brands, so they rely on companies like us to supply their private label store brands," Schlatter explains.
Alongside this, today's marketplace is ripe for constant changes in consumer demands. As packaging trends come and go it makes it harder on the brand builder, so again they seek out contract manufacturers. Also, where many of these manufacturers are not set up for flexibility, OraLabs thrives in this realm, with a modular mixing and filling system unlike any of its competitors.
"We play a particularly crucial role in the supply chain to get products developed, manufactured, and on the shelf for a consumer to purchase," he adds.
With the ability of e-commerce to allow small brands to rapidly become introduced to consumers, there is a growing need for manufacturing for these smaller brands which in some lucky cases will become big brands. Every big brand was a small brand at one time.
"This business is extremely exciting because, with the increased competitive nature of our sector, we are always forced to improve. We need to constantly find ways to lower costs, increase output, and challenge all our processes. We look for incremental improvement every day in every aspect of the company."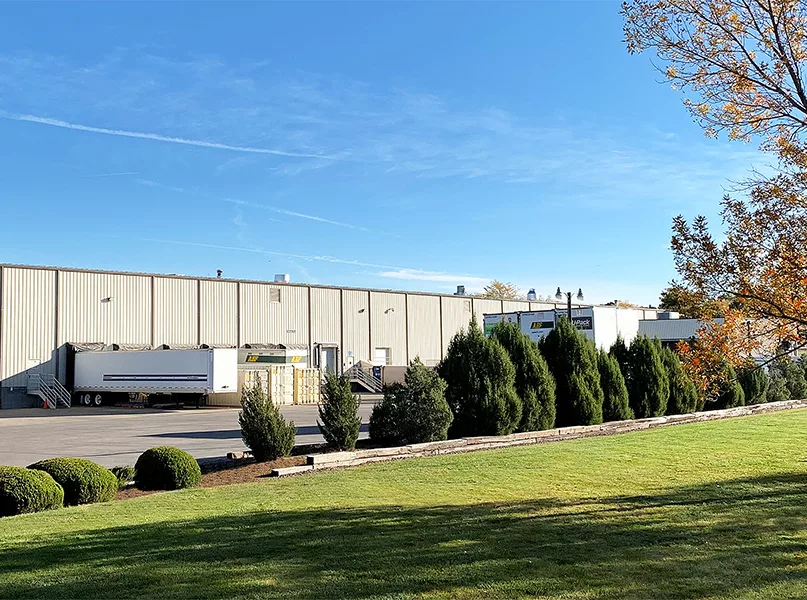 AN INVALUABLE CLIENT RESOURCE
OraLabs' turnkey value-added, customer-centric approach is what truly sets it apart from the competition, in a crowded market of contract manufacturers.
Bringing a diverse and comprehensive level of expertise due to its multiple business units that cross over and help the company add value to all its customers in each business unit, OraLabs has forged a reputation as an added research and development resource for its customers.
"We have hundreds of formulas that we have developed and own, in addition to the many that we have developed specifically for customers. Our extensive knowledge allows us to formulate quickly and efficiently," Schlatter shares.
"We have strong relationships with all the best ingredient suppliers, so we get a quick turnaround that shortens our lead time for prototyping and lab work. We also have in-house capability for all the regulatory needs at the drug, cosmetic, and medical device level, including microbiology."
Furthermore, OraLabs also handles package design, prototyping, and 3D printing and consequentially, having all this under one roof makes things happen extremely fast compared to a large CPG organization. By taking its cross-functional knowledge of all six business units, OraLabs offers its wide array of experience to each and every customer.
Additionally, OraLabs has an in-house team leading its omni-channel and e-commerce business garnering over 500 million impressions over a two-year span. These internal resources enable OraLabs to capture key insights into consumer behaviours and buying patterns, which has in turn given the company a unique understanding of the needs of customers.
INVESTING IN GROWTH
As a company whose pipeline is always full, this allows OraLabs to constantly re-invest in improving its operations.
"We love creativity and new challenges. However, we are more selective now than ever before in choosing the right products for the right customers that we want to grow with," Schlatter tells us.
"At OraLabs, we understand the importance of investing in research and development to stay ahead of the curve and bring innovative solutions to our clients. Our team of experienced professionals is dedicated to developing cutting-edge products that deliver exceptional results while maintaining the highest standards of safety and efficacy."
Elsewhere the R&D department utilizes state of the art technology and equipment to conduct rigorous testing and analysis of all products. The company's team is committed to staying abreast of the latest industry trends and advancements, allowing OraLabs to continually improve and enhance its products to meet the evolving needs of clients.
"Whether it's creating new formulas, refining existing ones, or exploring new product categories, our team is dedicated to pushing the boundaries of what's possible in our industry," Schlatter enthuses.
As professional decision-makers, OraLabs' customers can be confident in the quality and reliability of the products offered, safe in the knowledge that they are the result of extensive research, testing, and development.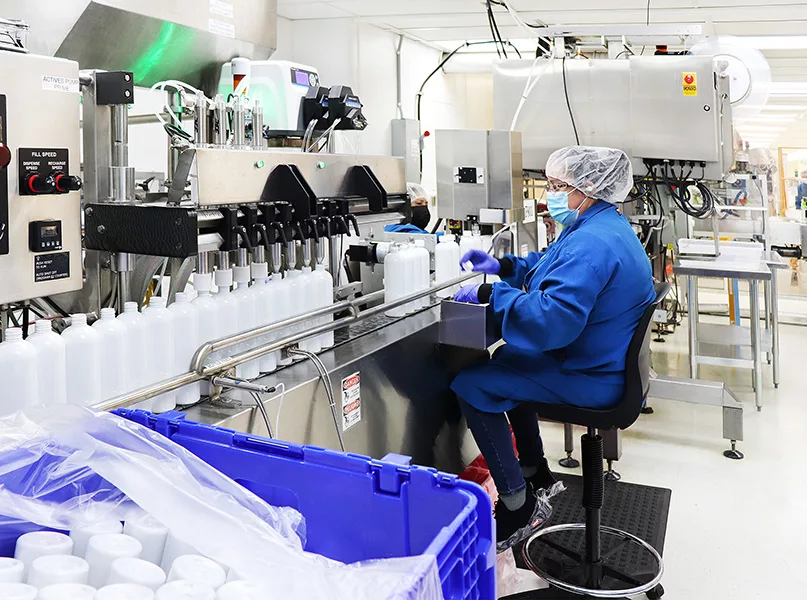 FUTURE CONSOLIDATION
As OraLabs continues to grow customer base and product offerings, the company aims to grow within its targeted brands and find innovative ways to add value to its customers.
"We will continue with companies that we expect to have growth and that we can grow with, as it's always much easier to develop with a current customer than finding new ones. However, we are an opportunist manufacturer and if given the right opportunity with the right customer, we will find new avenues for growth too," Schlatter sets out.
Ready for anything, OraLabs possesses a large section of land, allowing the business to expand and grow as it continues carving out opportunities.
Keen to share one last nugget of advice and learned wisdom, Schlatter keeps a business card tucked away in the case of his phone and regularly pulls it out to remind himself of one of his all-time favourite quotes, which can be applied to so many scenarios within the everyday ups and downs of running a business. The quote arrives from perhaps an unlikely source, a certain Mr. Jack Sparrow from the Pirates of the Caribbean movie franchise.
"The problem is not the problem; the problem is your attitude about the problem."
This witty, wise musing from the greatest pirate of them all perfectly encapsulates both Schlatter and OraLabs' optimistic and determined attitude and alludes to the continued prosperity of the company.
ORALABS PARTNER