The modern HVAC business is about more than just manufacturing, as Philip Windham, President and CEO of Nortek Global HVAC, tells us.
SETTING THE STANDARD FOR QUALITY, CONSISTENCY, AND INNOVATION
With over 100 years of experience in the heating, ventilation, and air conditioning (HVAC) manufacturing business, Nortek Global HVAC (NGH) has set the standard for quality, consistency, and innovation from the get-go, with the priority always being optimizing and simplifying the customer experience. 
Philip Windham, President and CEO of NGH, had his entrepreneurial spirit ignited from a young age after watching his father make a successful living as an HVAC sales manager and eventually open up a representative firm in the 1970s.
"Right out of the gate, I need to state that this is an amazing industry. I have been fortunate to work for great people in great companies over the course of my career. I have been a representative, worked in wholesale distribution, and worked for component manufacturers, but I found a home for my career at NGH," opens Windham.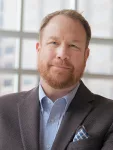 With ample experience in the industry and utilizing the dedication and drive that all those within the company bring on a daily basis, NGH designs and builds HVAC equipment and parts for residential homes of all styles.
"Our segmented approach to business allows us to focus on different subsets of our customers and includes the residential, national accounts, manufactured housing, and parts markets," Windham adds.
Additionally, NGH markets with a diverse set of brands. In residential, household names including Frigidaire, Maytag, and Gibson are prominent; in manufactured housing, NGH specifically designed and engineered the Intertherm and Miller brand for the unique needs of the manufactured home.
MADISON INDUSTRIES ACQUISITION
NGH has been better able to serve its customers since it was acquired in 2021 by Madison Industries (Madison), which has helped breathe fresh air into the business.
"Madison supports growth, innovation, and building something truly remarkable that long outlasts us," notes Windham.
By fostering an 80/20 operating system and building it into the DNA of NGH, Madison helped establish principles that allow for an accelerated focus on solutions for customers through segmentation.
"The privilege of focus that our segmented approach gives us allows our teams to become experts within their vertical so we can deliver the highest degree of customer support and the best products to serve that slice of the industry."
With dedicated teams serving a variety of customers, the company's teams develop deeper relationships with key clients, helping them solve their business challenges collaboratively and with greater ease. This helps create a workplace where communication and new ideas thrive.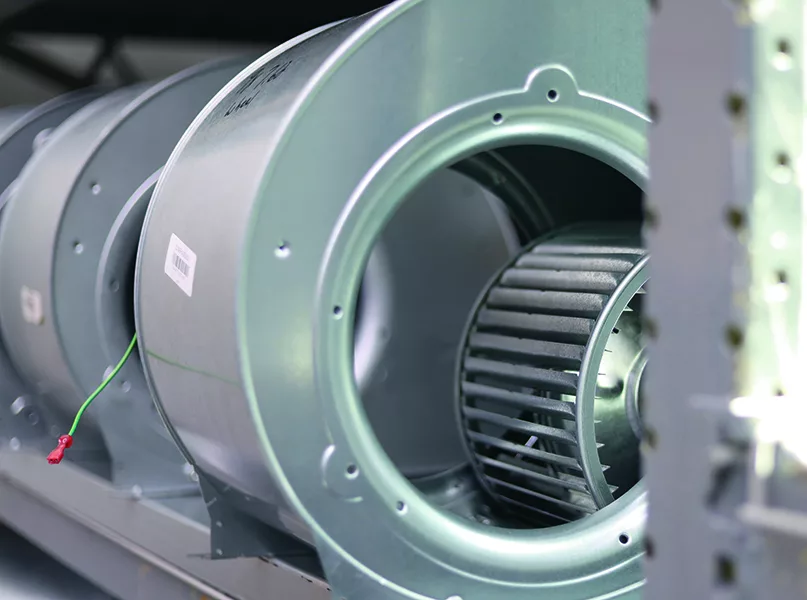 CUSTOMER EXPERIENCE AT THE CORE
NGH recognizes that one size does not fit all and that each and every customer is unique.
"We are committed to the relentless pursuit of supporting our distribution and OEM customers through a focus on exceeding their expectations," Windham states.
The strategic approach that NGH takes in regard to key partner development is a collaborative process with the end goal of ensuring that everyone is provided with a level of customer care that fits each unique business need.
With contractors, NGH focuses on working together to understand their business and create a personal growth plan. Additionally, through the voice of customer research, they design their equipment to be easy to install and service for the contractor, making their life easier. By working together as true partners, a mutual value that allows both companies to grow is formed.
NGH has adapted to become an agile and nimble organization over the years, adhering to every regulatory and compliance change that larger companies make while still providing that personal touch that others are unable to compete with.
"We have all the operational and go-to-market capabilities that the 'big four' in the residential space have, but we have to do it better to compete. We have a bias for action, an entrepreneurial spirit, and the trust of our customer base. This gives us large company capabilities with a small business feel."
No business, no matter how enthusiastic, is able to find growth without the loyalty and support of its consumers and key vendors. NGH not only recognizes this factor, but prides itself on truly fostering those relationships within the community it serves.
"We are fanatically focused on our customers; it is literally called out in our long-term strategic plan – overserving our priority customers so we can grow together," Windham emphasizes.
MAKING A DIFFERENCE
Windham notes that a lot has changed over the past few years at Nortek Global HVAC, and that human nature has an aversion to change.
"That's why we show up every day and celebrate the hard work, the small wins and the large ones with our teams. Trust, mutual accountability, inclusion, and respect permeate the make-up of all our teammates."
Not only did NGH embrace these changes, but it paved the way for company standards, earning it the title of one of St. Louis' Top Workplaces for 2023.
"This achievement is a testament to everyone's hard work and dedication to our culture, our customers, and one another. It is hard to imagine a better group to have as a work family," comments Windham.
In addition to ensuring the well-being of its employees, NGH recognizes the importance of working to help the local community and creating positive change through its teams and products.
One such program is NGH Gives, in which all employees receive one paid community service day each year at an organization of their choice. They can do this by themselves, with a team of employees, or with family and friends.
NGH also recently donated a 16-SEER Mini-Split system to Diamonds in the Ruff Rescue Organization (DITRRO), a non-profit, foster-based animal rescue organization, for use in a new facility, and contributed to a St. Jude's charity, a non-profit medical corporation which focuses on children's catastrophic diseases, in August 2023.
"The event featured an auction, raffle, dinner, and a special appearance by a St. Jude family. During the event, a 14.3 SEER2 heat pump and air handler was auctioned off," Windham reveals.
"We have also routinely supported Make-a-Wish, United Way, Homes for Heroes, Wounded Warrior Project, Habitat for Humanity, the Josie Foundation, and Toys for Tots."
THE FUTURE OF HEATING AND COOLING
As any major industry can attest, rules and regulations are constantly changing with new science, laws, and customer needs.
In preparation for the federally mandated transition from R-410A refrigerant and introduction to A2L refrigerants, like R454B, in 2025, NGH has met this project head-on. To ensure that things are done right to prepare distributors and contractors for this change, NGH will be introducing an entirely new lineup of A2L refrigerant products ahead of the mandate.
Along with this new federal regulation, Section 25C of the Inflation Reduction Act is shaping the future of the HVAC industry by making high-efficiency heat pumps a smarter choice for homeowners and offering tax credits to homeowners with a tax liability through 2032.
In addition to the segmented market model NGH offers, the company has created a team dedicated to the sole purpose of improving the customer experience from order entry to customer service.
"Our Customer Experience (CX) team has decades of experience between them, so they know the industry inside and out. The goal is to listen; if our customers have any pain points, the CX team will work with internal and external stakeholders to improve processes and alleviate concerns so that NGH is the best manufacturer to partner with," notes Windham.
Ultimately, NGH's key priorities are to continue making the safe, quality products that contractors and homeowners rely on every day, while strengthening its commitment to driving increased effectiveness in selling techniques, marketing materials, and prospecting.
"We want to continue focusing on what really matters to the business. We want to make NGH an exciting and rewarding place to work by investing in our employees, and overserving our customers to drive their success so that we can all profitably grow together," Windham concludes.
NORTEK GLOBAL HVAC PARTNERS