Leach International Corporation has been a leader in power distribution for over a century. With new leadership, we look to the next 100 years with Vice President of Sales and Marketing, Elijah Dobrusin.
Aerospace, military, rail, space and high-end industrial applications worldwide are found in the most severe environments.
For thousands of these applications, equipment and components are designed and manufactured by Leach International Corp (Leach). 
"We're on aircraft platforms, missile systems, satellites – for flight-critical, mission-critical needs, you come to Leach," begins Vice President of Sales and Marketing, Elijah Dobrusin.
"Our clients make electrical systems, from major OEMs and aircraft manufacturers such as Boeing, Airbus, and Bombardier to tiered manufacturers like Collins, Safran, and GE Aerospace."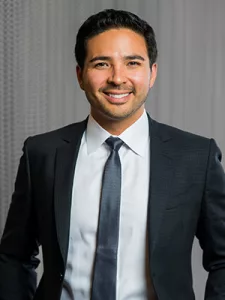 The company was founded by Val Leach, a young World War I radio operator. He was frustrated by the two-way technology available at the time because it prevented a telegraph operator from breaking into or stopping a sender's transmission, often leading to misinformation or the need to resend a message.
Having seen these communication errors cost lives during the war, he invented the break-in relay, a device that revolutionized telecommunications, leading to the launch of Leach in 1919.
More than 100 years later, Leach is headquartered in Buena Park, California with an additional manufacturing site in Tijuana, Mexico. The company combines leading-edge components with unique design and manufacturing capabilities to provide custom AC/DC power distribution assemblies, including a large catalog of off-the-shelf relays and contactors.
"We produce everything you need for the power distribution in your electrical system needs," Dobrusin says.
"Because we're making important, critical, and complicated parts, we have a relatively small list of suppliers whose support is crucial," he adds. "We've worked closely with those suppliers the past several years to mitigate the impacts of the COVID-19 pandemic on the supply chain. Producing Leach's components requires rare alloys, ceramics, and difficult to manufacture subcomponents. Our supply chain has worked closely with us to ensure we can keep delivering to our crucial customers, even when parts are difficult to source."
In addition to Leach's key suppliers, the company has partnered with two franchise distributors that ensure parts are readily available so commercial flights can take off safely and the US military can be mission ready.
"BJG Electronics, recently acquired by FDH Aero, and AAR Corp, have been two incredible distributors supporting all of our customers."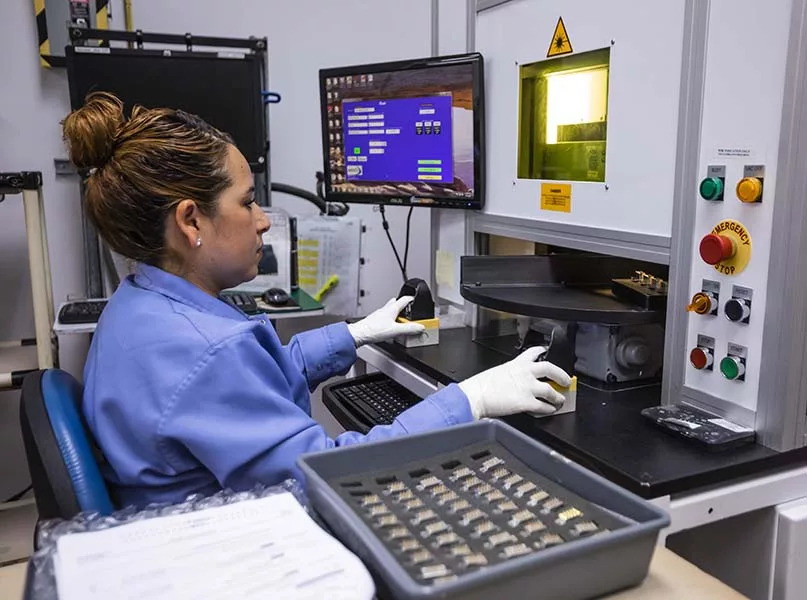 CUSTOMIZED SOLUTIONS
Not only does Leach have 3,000 active parts and the largest power distribution catalog for aviation and aerospace, but it also provides heavily customized and bespoke products for customers.
Indeed, with endless customization opportunities, many of the products and systems developed by Leach have been driven by specific customer needs.
"We provide unique engineering and development services so customers can co-develop products and ask Leach to produce a custom solution to meet their needs," reveals Dobrusin.
With customers being a top priority, Leach components and equipment have become synonymous with reliability and high-quality performance over the course of a century.
As the company continues to contribute to mission-critical industries, Leach is inherently proud of its commitment to quality.
"Quality and performance are some of our biggest differentiators. People come to Leach when things have to work; we are known for outstanding quality and industry leading performance," acclaims Dobrusin.
As aviation embraces electrification, however, there needs to be a fundamental shift in the way products are designed and systems are created.
It's one of the biggest shifts the power distribution industry is going to see for quite a while, according to Dobrusin, which makes it both an exciting and challenging market to work in.
"Aircraft are becoming more electrified, from hybrid and fully electric propulsion to passengers increasingly wanting to use electronics and have more screens onboard," he notes.
HIGH-VOLTAGE FUTURE
As the aviation industry continues to adopt electrified aircraft, greater power and higher voltages will be necessary.
In response, Leach is working on a number of 270 volt (V) power distribution systems and components to deal with the increasing power demands of electrified aircraft, including the development of a hybrid contactor.
"We will be bringing that to 1,000V and 1,000 amps shortly, so we're very excited about this project," Dobrusin smiles.
"Many customers have said they're ready and excited for us to complete this innovation, so we know there is interest in the market; that's the next big development for us."
Another major advantage of increasing voltage and power levels is that wires can be thinner and lighter. This provides the ability to reduce weight on aircraft.
Weight is paramount to fuel burn, which equates to emissions and range. By reducing the weight of its products and enabling higher powered systems, Leach is making aircraft more efficient and environmentally friendly.
"We're continuing to develop the next generation of high-powered products and solutions. That's really where the future is," outlines Dobrusin.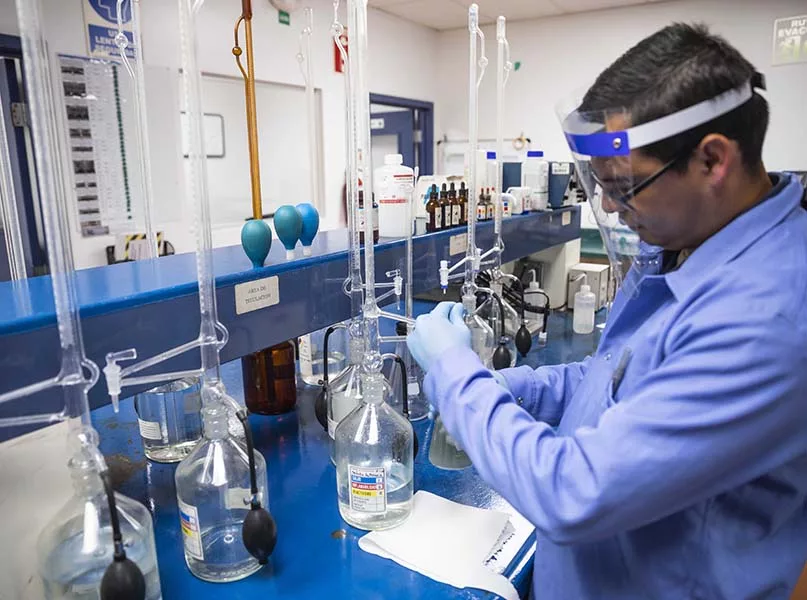 FRESH LEADERSHIP
A bachelors and masters graduate in mechanical engineering from Carnegie Mellon University, Dobrusin's career is firmly rooted in the aviation industry. While Dobrusin is a relative newcomer to power distribution, he comes with more than a decade of executive experience in aviation manufacturing.
"I've always had the mind of an engineer with an acute interest in how everything around me works. When I had the opportunity to join Leach, I was excited about what was going on in the electronics market and helping to bring this 100-year-old company – with its incredible legacy and history within aviation – to the next level," says Dobrusin, who has now been at Leach for three-and-a-half years as part of the company's new leadership team.
Under this new leadership, Leach is committing to exceptional customer service and coming together as a team to ensure growth, evolution, and innovation to meet the future of power distribution.
In 2023, Leach also announced the appointment of Jamie Davy as President, an experienced senior aerospace executive, and Victor Melendez as Vice President of Operations, who has been with Leach for nearly two decades.
"It's great to see growth from within as we elevate the future leaders of Leach," emphasizes Dobrusin.
Combined with a modern rebrand, the new leadership demonstrates Leach's renewed commitment to its power distribution legacy and the future of aerospace innovation.
Leach has made a number of investments that coincide with this change in leadership, including additional testing and engineering capabilities as well as facility and equipment upgrades.
"There was a lot of equipment that had been ageing, so we focused on putting money back into the business to ensure that we continue to produce the highest quality products that we're known for," Dobrusin concludes.
As Leach steps into the next 100 years, it looks to its reputation and respect for quality, and is proud to continue its legacy of providing the best in power distribution.
HOW IMPORTANT ARE PEOPLE TO LEACH?
Elijah Dobrusin, Vice President of Sales and Marketing: "People are critical. If you walk around our factory, it's incredible how many at Leach have been here for 20, 30, or even 40 years.
"That's an incredible amount of tenure, and people are proud to be part of the great legacy at Leach. I'm relatively new to the organization, but I am proud to be part a team with this level of ownership, passion, and pride."
LEACH INTERNATIONAL CORPORATION PARTNER