The next generation of air data systems are being developed by Aerosonic to further enhance the safety of aircraft operations. We delve into these safety-critical systems with the company's leadership team.
PRECISION FLYING
From ubiquitous satellite connectivity to more electrical aircraft and advanced air data systems, aerospace is ripe with more opportunities than ever.
Having recovered from the significant disruption caused by the COVID-19 pandemic, the need for new game-changing solutions to meet the requirements of the North American aerospace market are once again being driven by regulatory changes and increasing demand.
"As we move to flying higher, faster, and with better fuel economy, there isn't a better time to be part of aerospace. It's a very dynamic industry with many opportunities and new development projects such as unmanned aerial vehicles (UAVs) and electric vertical take-off and landing (eVTOL) aircraft," opens Alexandre Lebeau, Vice President of Sales and Marketing at Aerosonic.
Timeless design and superior craftsmanship are just a few of the reasons why pilots have relied on Aerosonic to provide accurate, reliable flight data for 70 years.
Founded in 1953, Aerosonic's expertise in air data is the core competency that has enabled it to develop products that facilitate safe aircraft operations and meet the ever changing needs of the industry.
The company, whose first product offerings were mechanical instruments such as airspeed indicators and altimeters, began by serving the military market and expanded to civil aviation in the 1970s before acquiring Avionics Specialties, Inc. in 1993, adding new customers, products, processes and talent to the organization.
"The acquisition brought the first generation of Integrated Multi-Function Probes, Angle-of-Attack (AoA) sensors, and Stall Warning Transmitters," outlines Rachel Kosmin, President of Aerosonic.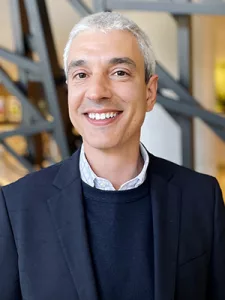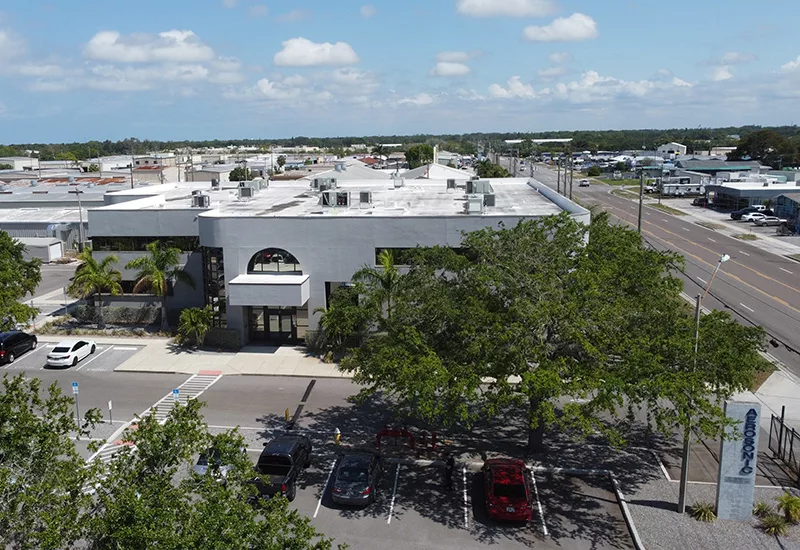 CONSOLIDATED PRODUCTS
Aerosonic was then purchased in 2013 by TransDigm, a leading manufacturer of highly engineered components for the commercial and military aerospace industries.
Multiple product lines were consolidated into Aerosonic over the past 30 years, broadening the company's skillset and portfolio to cover all aerospace air data needs and supporting all phases of aircraft development and operations.
With this consolidation of air data products into the company, Aerosonic is now an air data system center of excellence, designing, qualifying/certifying, manufacturing and supporting safety-critical systems for all types of commercial and military aircraft, anywhere in the world.
This long history of acquisitions and organic growth made Aerosonic one of the top three suppliers of air data systems to the aerospace industry worldwide, today employing 120 highly skilled employees co-located at a single facility in Clearwater, Florida.
"Our comprehensive product portfolio includes an extensive range of static ports and pitot probes for all kinds of aircraft platforms, as well as FAA-PMA (Federal Aviation Administration – Parts Manufacturer Approval) pitot and pitot-static probes for commercial aircraft," shares Lebeau.
"Additionally, we offer specific air data test booms to support flight test activities, trailing cones, lightweight pitot and pitot-static probes, and outside air temperature sensors."
The company's portfolio also encompasses the associated safety-critical air data computers, to feed the aircraft computer and provide the necessary inputs to the cockpit.
"We have expanded our probes and air data computer product lines to develop the next generation of Integrated Multi-Function Probes and Integrated Static Ports for the latest military fighter and trainer jets," reveals Greg Van Bemden, Vice President of Engineering.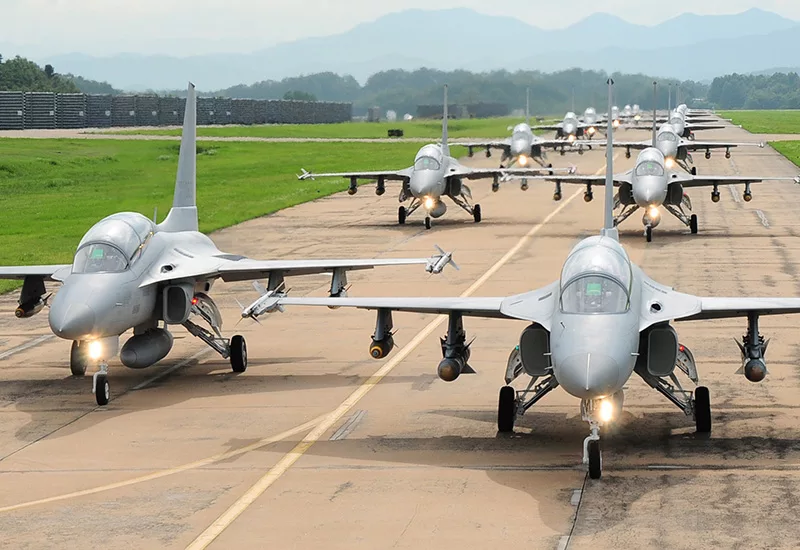 NEXT-GEN PROBES
Integrated Multi-Function Probes developed and introduced to the market by Aerosonic provide all air data system functions to military aircraft within the most optimized package from a size, weight and power standpoint.
Aerosonic's next generation of Integrated Multi-Function Probes leverage patented technology to extend the mission capability of fighter and trainer aircraft, by implementing an independently operated bank of heaters to keep
the probe free from ice during flight.
The technology developed for these next-gen Integrated Multi-Function Probes will be extended to a product line of smart, Design Assurance Level A (DAL A) fixed air data probes intended for UAVs, eVTOLs, regional and business aircraft.
"Our new line of fixed Integrated Multi-Function Probes will offer a range of smaller, lighter, and power-optimized solutions that are more easily integrated into space-constrained electrical aircraft," explains Kosmin.
The company is also nearing PMA issuance from the FAA for an updated icing-compliant probe for commercial aircraft application, which will allow Aerosonic to work with select partner airlines on flight trials prior to full global distribution.
It follows heavy investment in far-reaching and unique R&D testing capabilities by Aerosonic, as well as production acceptance testing of
its products.
Thus, the company now owns two high-speed wind tunnels in its new SonicWorks™ R&D facility, along with two low-speed wind tunnels for production acceptance testing.
"Our R&D wind tunnel capabilities go up to Mach 0.8, and we partner with a local university for transonic and supersonic test development," Van Bemden informs us.
Aerosonic continues to invest in its production capabilities and capacities to meet growing demand in the aviation market, heavily automating its operations as a result.
Last year, for example, the company automated 60 percent of its induction brazing work, with the addition of a second robot set to automate the remaining 40 percent in 2023.
Two robots are likewise being added by Aerosonic to automate the entire polishing process for 80 percent of its fixed air data probes, complete with scanning systems for automated in-process inspection.
"We also added a new five-axis CNC lathe and CNC grinder in 2022 to increase our ability to run a larger envelope of complex machine components in-house," Nick Mancinelli, Vice President of Operations, adds.
"Our new line of Integrated Multi-Function Probes will offer a range of smaller, lighter, and power-optimized solutions that are more easily integrated into space-constrained electrical aircraft"

Greg Van Bemden, Vice President of Engineering, Aerosonic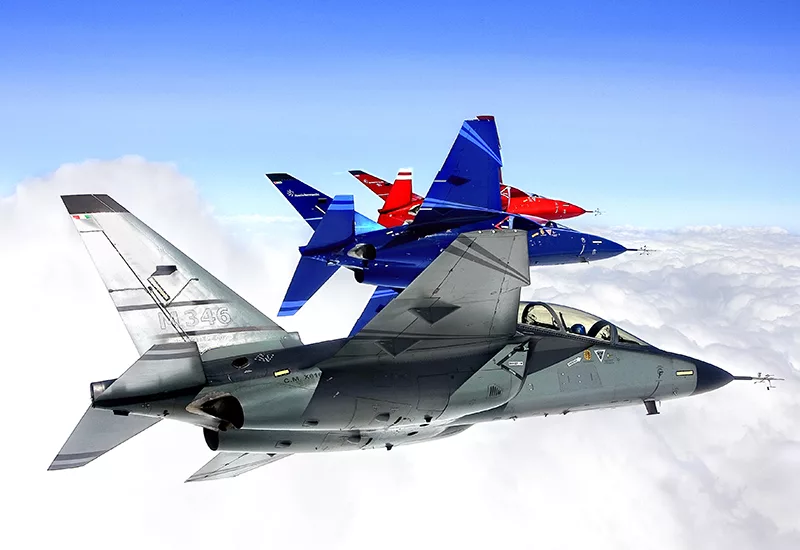 INTELLECTUAL CAPITAL
A large catalog of existing products provides great pedigree for Aerosonic, as the company aims to focus on its new product portfolio and build on the technologies that add value for customers and provide the best total cost of ownership (TCO).
Aerosonic is proud to serve hundreds of unique customers worldwide, from recognized commercial aircraft manufacturers to systems integrators, airlines and all kinds of operators.
Though significantly smaller than its closest competitors in the air data systems space, it means Aerosonic is nimble, agile and reactive to customer demands and the market whilst enjoying strong financial backing.
"Our experienced leadership team has focused and reshaped our new product offerings, through best practices in product life cycle management as well as our extensive intellectual property portfolio," Lebeau tells us.
A lean operating model equally empowers Aerosonic's team members to take action and be accountable with minimal bureaucracy, ensuring company processes are actually serving its employees and not the other way around.
Waste is tracked and purged by Aerosonic on a daily basis, to equip its highly skilled engineers and technicians with the tools and means to keep focusing on what matters for customers.
Heavily invested in the success of customers' programs, every level of the organization plays a critical role in the company's success and truly cares about bringing value.
"Aerosonic would not have been successful for 70 years without our most important resource, our employees, who are true experts in our field and the engine that continues to drive us forward," concludes Kosmin.
"Air data is not taught in school; many of the processes and procedures were developed through years of experimentation and analyses."
Whilst new entrants have struggled to break into the air data systems market because of their complexity and the safety-critical function they provide, Aerosonic's immense intellectual capital and trade secrets have kept the company at the forefront of air data systems development, manufacturing and testing.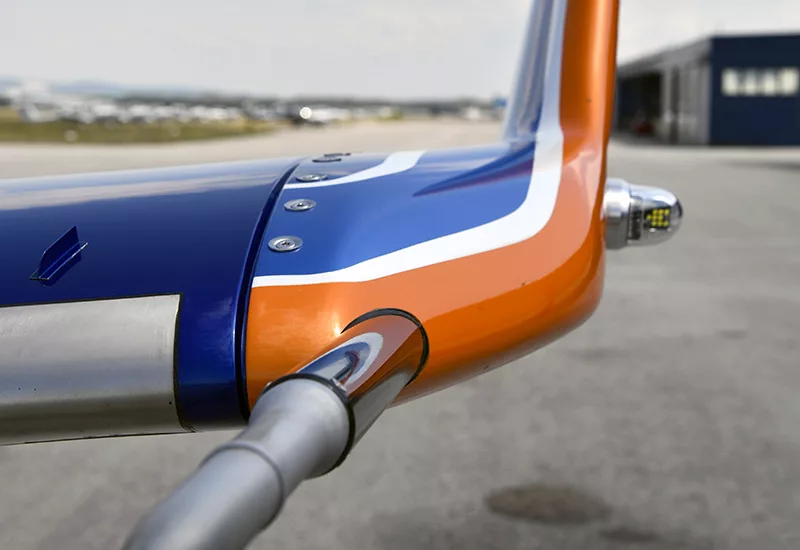 AEROSONIC CORPORATION PARTNERS