In the heart of Orange County, environmental matters are at the core of Costa Mesa and the City Council. Energy and Sustainability Services Manager, Salem Afeworki, shares the plans to reduce waste and emissions.
SUSTAINABILITY IN THE CITY
Just a few miles from the coast of Southern California, in Orange County (OC), is the city of Costa Mesa.
Originally home to Native American inhabitants, the plateau above Newport Beach was home to the suburban farming community of Harper until 1920, when it changed its name to Costa Mesa, Spanish for coastal tableland.
Today, it is flourishing as a world-class city, featuring some of the best restaurants, retail centers, and cultural arts. Moreover, it is home to the South Coast Plaza, a renowned international shopping destination with more than 250 luxury and fashion boutiques, as well as 30 restaurants, located adjacent to Segestrom Center for the Arts.
Costa Mesa is conveniently less than an hour's drive from the sprawling metropolis of Los Angeles (LA), and to ensure that it becomes the perfect antidote to LA's heavy traffic and a great place for people to live, work, and play, the first Energy and Sustainability Services Manager for City of Costa Mesa, Salem Afeworki, is leading the environmentally-friendly initiatives and programs.
"Transportation is an issue that needs addressing to reduce emissions and improve air quality, but getting people out of their cars is difficult. LA has been trying to increase different modes of transportation for decades now, whether it's more buses, expanded bike lanes, or better, cleaner, and more efficient microtransit options," opens Afeworki.
One way to reduce emissions is with electric vehicles (EVs), and City of Costa Mesa has been proactively investing in zero-emission vehicles (ZEVs) and infrastructure for the last five years. It currently has 10 EVs, 10 hybrids, and an e-shuttle bus in its fleet, which serves the City of Costa Mesa Senior Center and was made possible through a grant from the Volkswagen Environmental Mitigation Trust.
"My team is also exploring ZEV options for the Costa Mesa Police Department – which is very exciting!" adds Afeworki.
Transport electrification is not the only subject on Afeworki's agenda; the development and implementation of citywide programs, policies, and initiatives to reduce Costa Mesa's carbon footprint, increase resource efficiency, minimize waste generation, and enhance the natural and built environment all fall under her jurisdiction.
"I work with various City of Costa Mesa departments, community-based organizations, regional and state agencies, and the business community to build a stronger, more sustainable, and equitable city together," Afeworki explains.
This is alongside overseeing sustainability policies, projects, and initiatives with diverse focus areas including but not limited to energy, mobility, waste, green spaces, ecosystems, the economy, internal capacity building, and green jobs.
Indeed, Afeworki is the first sustainability leader in the City of Costa Mesa's history to lead citywide efforts in advancing sustainability, clean energy, climate action, and resilience.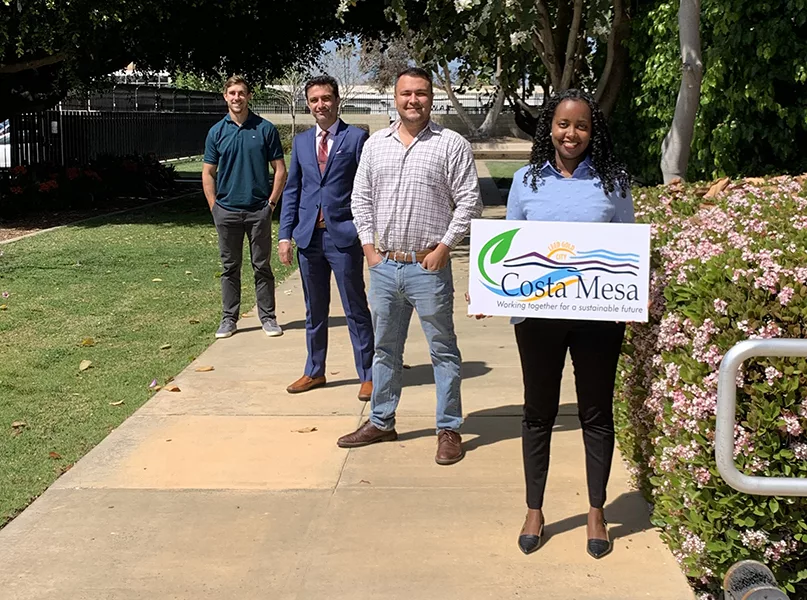 SUSTAINABLE SPACES AND PLACES
In California, the biggest source of greenhouse gas (GHG) emissions comes from the transportation sector. As such, Afeworki is personally interested in emerging technologies and R&D investments in better EV batteries, energy storage, vehicle-to-grid (V2G), and hydrogen fueling stations.
"In 2021, we installed four Level II EV charging stations and one Level III EV charging station at the City Hall. The availability of these highlights City of Costa Mesa's commitment to environmentally-friendly programs, initiatives, and technologies that build resilient communities and infrastructure.
"All Costa Mesa residents, City of Costa Mesa employees, and commuters from neighboring cities will be able to benefit from this publicly available EV infrastructure, which is convenient and accessible 24/7. This project won the American Society of Civil Engineers Orange County's Energy Project of the Year!" Afeworki proudly states.
The city's approach to transforming transportation services into eco-friendly options is multi-faceted, as sustainable public transport needs to be affordable.
Therefore, City of Costa Mesa is increasing the ease of use for active modes of transportation such as walking, biking, and rolling.
It also ensures safe and comfortable access to the 10 bus routes that serve the city while exploring alternative mobility options such as microtransits, and has deployed two solar-powered EV charging stations – one at the senior center and another in the city's maintenance yard.
"I recently testified before the California Senate on ZEV infrastructure challenges and opportunities as there is a lot of work to do locally to meet the state's carbon neutral goal, but I am excited to be working on addressing local issues and thriving daily to remove barriers toward a decarbonized and sustainable world," voices Afeworki.
Clean mobility options are not the only eco-friendly element of Costa Mesa; there are a plethora of green spaces for relaxation if residents and visitors to the city want a break from commuting.
Costa Mesa has over 30 parks, the largest of which is Fairview, hosting 195 acres of open space, two Nationally Registered Cultural Resource Historic Sites, and five distinct habitat ecosystems that are home to many rare and endangered plant and animal species.
The park also acts as a regional gateway to the Santa Ana River Trail, the Orange Coast River Park, and the adjacent Orange County Talbert Regional Park, offering users multiple passive recreational opportunities such as picnicking, kite flying, wildlife observation, environmental education, and seven miles of trails for walking and cycling.
The abundance of green space is shared by over 110,000 Costa Mesa residents over 16 square miles (sqm) of the city.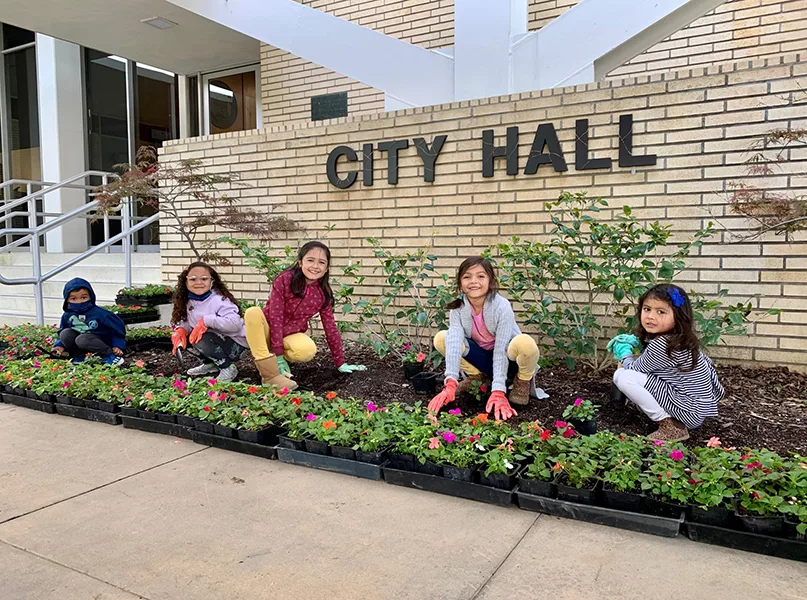 CHANGE FROM A BILL
Waste management is a huge focus for City of Costa Mesa. As a result of the SB 1383, municipalities have collectively turned their sights to organics recycling to address the climate crisis.
It sets ambitious goals for California, including a target to reduce 75 percent of organic waste in landfills by 2025 and save at least 20 percent of uneaten food for redistribution to those in need.
Organic materials such as food scraps and yard trimmings account for 50 percent of landfill waste and are responsible for producing 20 percent of California's methane gas – a GHG that is 84 times more potent than carbon dioxide.
"Recognizing that cities, businesses, and residents all have a role to play in reducing organic waste in landfills, SB 1383 holds both an opportunity and a challenge for everyone. City of Costa Mesa has taken proactive steps to partner with its community and build a greener future," Afeworki observes.
City of Costa Mesa's approach to SB 1383 is for its sustainability team to work at helping community members understand and develop new habits required to sort organic materials properly.
"Through a series of targeted outreach and engagement efforts, we aim to educate the community about the importance of diverting organic waste from landfills and the steps they can take to impact the environment positively," she informs us.
To engage residents and businesses alike, outreach efforts include various elements designed to impart information.
For example, City of Costa Mesa has a dedicated webpage that offers guidelines on organic waste recycling, whilst social media platforms are utilized to regularly update people on the latest developments and initiatives.
"To help businesses comply with SB 1383 mandates, City of Costa Mesa designed a bilingual postcard and a link that provides a succinct overview of the requirements. A general flyer was also created for wider distribution to ensure that all community members are aware of how they can contribute to a greener future.
"Recognizing the power of social media, we produced an animated video highlighting the importance of organic waste recycling and providing step-by-step instructions. The engaging format helps viewers grasp key concepts easily and motivates them to take action," highlights Afeworki.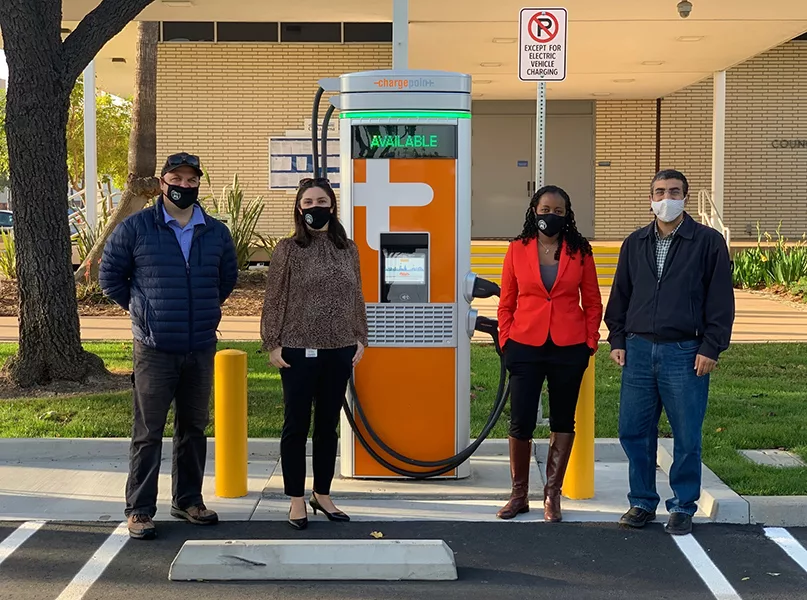 GREEN GOALS
City of Costa Mesa has a few key priorities for the coming year, but the biggest is its Climate Action and Adaptation Plan (CAAP), a multi-year and inclusive process that will include extensive stakeholder engagement and input.
"We hope to have it finalized and approved by early 2025. To supplement the city's approved CAAP budget, we were awarded a $50,000 climate adaptation and climate resilience planning grant from SoCalGas to conduct a climate vulnerability assessment in our low-income communities," Afeworki elaborates.
The climate plan will put equity at the center of the planning process, identifying GHG reduction and adaptation measures that enhance public health and community resilience and promote the creation of local green jobs.
Furthermore, City of Costa Mesa has goals regarding fleet electrification and citywide expansion of the ZEV infrastructure, focusing on expanding EV charging stations at multi-family residential units and in low-income communities.
"With the aim of further expanding tree coverage throughout the City, we developed a tree canopy map in collaboration with the Google Environmental Insights Explorer team. We are now using the web map to develop targeted tree planting efforts in our vulnerable communities," says Afeworki.
Its tree canopy expansion plans and the use of different Nature-Based Solutions (NBS) to address climate change will improve air quality while enhancing the community's health and reducing urban heat.
"As a state, we aim to be carbon neutral by 2045 by decarbonizing every sector. We know what needs to be done and by what date; the current challenge is how to get there. To address this, we are working on developing GHG reduction pathways that are a good fit and reflect the priorities of our community.
"It is one of the biggest challenges of the century, but alongside challenges come opportunities, and I believe in human ingenuity and resourcefulness. I am hopeful that together, we will find a way to meet our local and global climate and sustainable development goals," she tells us.
With Afeworki at the helm of City of Costa Mesa's sustainability efforts, it is in excellent shape to action change and reach its climate goals. Her green credentials include working for the United Nations (UN) before completing a master's degree in environmental management and renewable energy applications.
"I have always been interested in nature and understanding how things work, and as an extrovert, I find teamwork in multidisplinary settings highly energizing. I regulary volunteer and do pro-bono work to give back to my community. For example, we recently published the second edition of the State of Sustainability Report that covers Orange County and LA in collaboration with the American Society of Civil Engineers Los Angeles Section. The report identifies the current trends and challenges in sustainability and provides insight to support local policy development, collaboration opportunities and implementation of sustainability initiatives across the region," Afeworki concludes.
Afeworki's diverse professional and life experience across four continents and her capacity to build and retain lasting relationships easily, makes her who she is today – a more inclusive leader and global citizen who tries to bridge the gap and bring people together to build a sustainable world for all.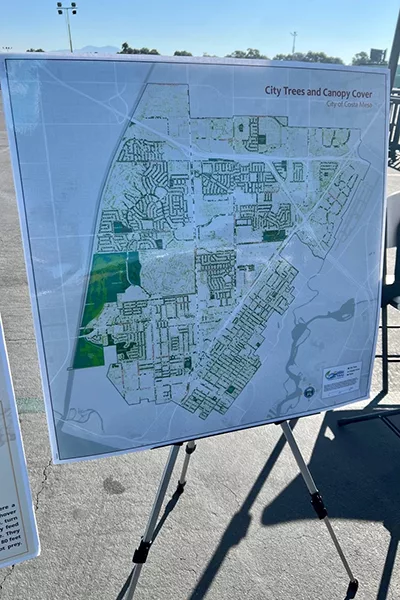 CITY OF COSTA MESA PARTNER